The only true voyage of discovery, the only fountain of Eternal Youth, would be not to visit strange lands but to possess other eyes," wrote Marcel Proust. If that's the case, a good set of eyes to borrow would be those of Sarah Harrelson. The peripatetic founder and editor in chief of the art and design magazine Cultured and the recently launched Los Angeles–focused LaLa magazine, Harrelson has spent a lifetime combing creative avenues for the stuff that makes her heart race. Her favorite finds often make it into her publications, but Harrelson's mission is also personal. She's driven by a desire to understand what today's creators are thinking, doing and making — and to help others do the same. "I think it's really important to see everything, and to listen and watch," she says. "I'm lucky to be surrounded by a lot of incredible artists, designers, dealers and collectors."
This desire to know more, and to spread that knowledge, is what inspired Harrelson to found her own magazine. "I was simply thinking that I wanted to create something that I wanted to read, something about the people that excite me and that I'm passionate about," she says, recalling the origins of Cultured, which she launched in 2012. She was, and remains, particularly committed to "uncovering new voices," she says. "I wanted to read about people I'd never heard of."
With its feast of photo-driven profiles, Cultured soon became a sourcebook for contemporary art and design buffs, and so Harrelson decided to take it a step further. In 2013, she established Cultured Commissions, collaborations with artists and designers, each of whom makes a small, limited-edition of objects that are presented in the magazine, with five commissions released every year. "I wanted to deepen our relationship with our readers and create something that was unique to the magazine, while at the same time engaging artists on this level where they are creating something for us," she says.
The most recent commission — now offered online exclusively through 1stdibs — is by New York–based textile artist Dana Barnes. "I first discovered Dana's work through my dear friend Ralph Pucci," says Harrelson, who attributes her own taste in art and design to instinct. "Her pieces are beautiful and poetic, and the scale she works in with these natural fibers is incredible." For this project, Barnes made miniature sculptures, combining an unlikely but complementary mix of ingredients: Portuguese pink marble, Lucite and walnut, with cascading rope-like forms made of Gotland sheep, baby camel, yak, cashmere and merino wools.
Designer and architect Rafael de Cárdenas made the first of the Cultured Commissions: a colorful set of cube-shaped receptacles. In 2015, the glamorously psychedelic Los Angeles design duo Nikki and Simon Haas (aka the Haas Brothers) created a set of corpulent, phallic candles. And last year, Matthew Day Jackson produced a wood panel with a photo of astro-chimpanzee Ham — the first hominid sent to space, in 1965 — the proceeds from which benefited the ASPCA. Snarkitecture, Daniel Arsham, Kelly Lamb and Amma Studio are among the 20 or so others who have collaborated with the magazine.
Harrelson, 46, is a gracefully stylish fixture of the art and design scene in Miami, where she's lived since 2000 — two years before Art Basel Miami Beach started and five years before Design Miami began drawing international crowds to the South Florida city. For her, looking, listening, reading, visiting, traveling, touring, watching and observing have become a way of life — one that she shares with her husband, Austin Harrelson, an interior designer, and their three children (ages 17, 14 and 12).
The family's 1930s British Colonial–style Miami Beach home (designed by Austin) is filled with an ever-growing collection of historical and contemporary art and design — from pieces by French Art Deco master Jacques Adnet to ones by rising art stars Tschabalala Self and Analia Saban — and family trips are often planned around art destinations. "We've traveled to Basel, Switzerland, for the last five years with the kids, and we stay in this crazy hotel with bunk beds that they think is the coolest thing in the world," Harrelson says. "We most recently went to Paris and saw the Dior exhibition at the Musée des Arts Décoratifs just before it closed, which really inspired my two daughters." Her son, at the tender age of 17, has already guest curated several shows of work by emerging artists at galleries in Los Angeles and Miami and been featured in Artforum.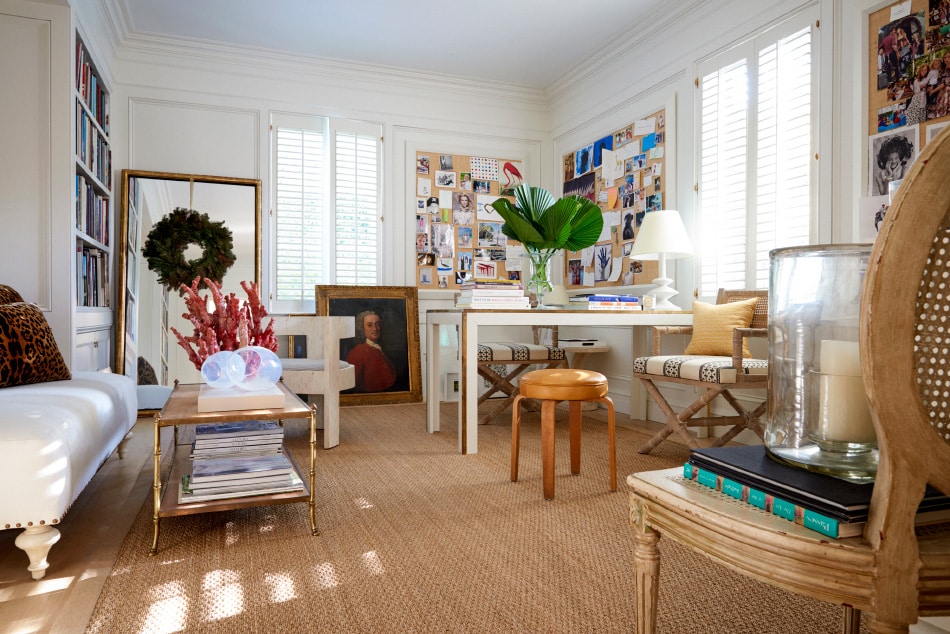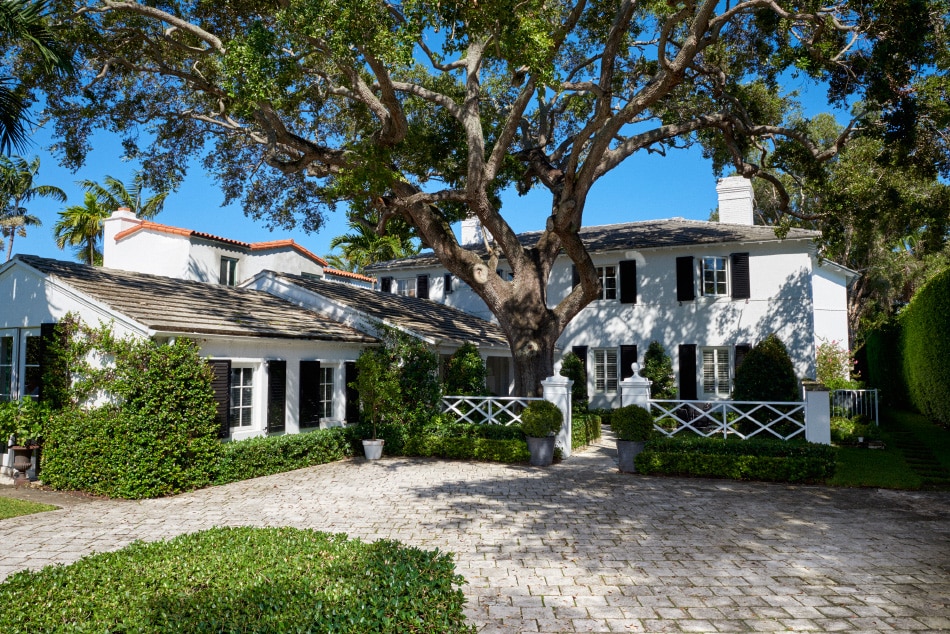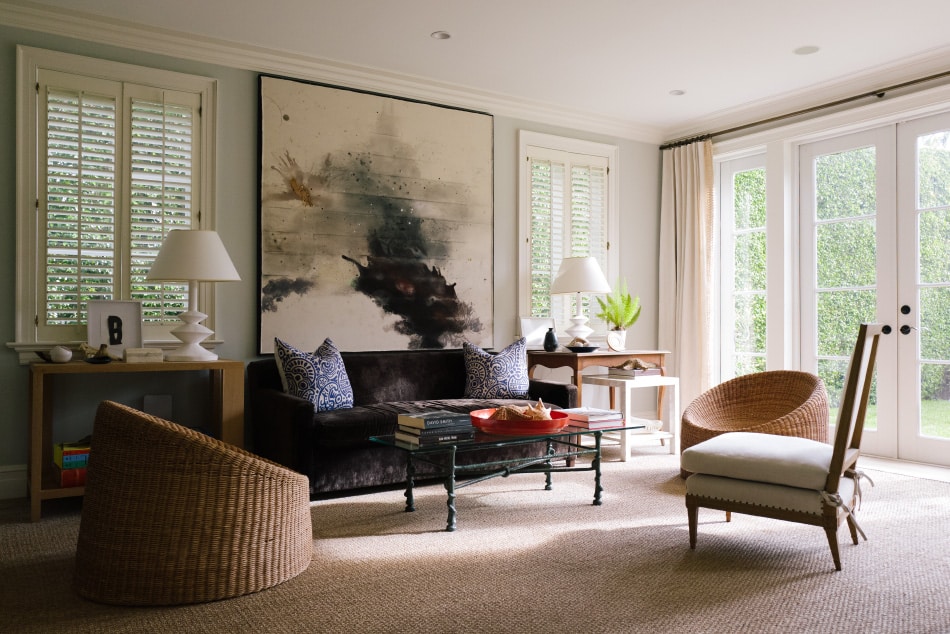 If Harrelson's kids take anything from their mother's lead — beyond her passion for emerging art and her seemingly superhuman work ethic — it might be the gumption to make something new. Recognizing a need for cultural coverage in Los Angeles, Harrelson launched LaLa last May, with business partner Carlos Suarez. "It's incredible the creative movement out there right now," she says, explaining that the content-rich magazine covers California's robust art and design worlds but also fashion, music, film and a number of other intersecting creative industries.
LaLa follows a long line of firsts for Harrelson. Raised in Rumson, New Jersey, she studied political science (with a minor in journalism) at New York University. After college, she scored a position as an intern for Governor Mario Cuomo but soon realized that the world of politics wasn't for her. She moved to Miami Beach around 1993 to take up a job offer at South Florida magazine, and quickly rose through the ranks to become its editor in chief. "I realized just how important it was for me to be in control of the whole vision, to put together the whole package," she says. "It was a small group, but we were a team of incredibly engaged people. I was only there for two years, but it was an amazing experience." During that time, Harrelson fell under the spell of art, which, in the Miami of that era was the purview of a handful of creators and collectors. "The city was a very different place back then," she recalls, mentioning the influence of locals like art patrons Don and Mera Rubell and artist Janine Antoni.
Harrelson left Miami for Los Angeles, where she worked as West Coast retail editor of Women's Wear Daily. Eventually, she returned to New York and then back to Miami Beach. "My husband had been in New York City for fourteen years, and he wanted to move. I was pregnant with our first child, and we just thought, 'Let's give it a try!' " she recalls. "I just remember saying, 'But where am I going to work?' "
Within a half a year or so, Harrelson had started a new magazine at the Miami Herald called Home & Design. "The design world was beginning to get a lot of attention, and I felt like it was a real opportunity," she says. "I put together a business plan and pitched it." The Herald went for it and launched Home & Design, which Harrelson ran for around six years before moving on to Ocean Drive and then Art Basel Miami Beach's annual magazine. Over the years, she hasn't just watched Miami's scene change, she has documented and championed it.
---
"I wanted to create something that I wanted to read," says magazine editor Sarah Harrelson, "something about the people that excite me and that I'm passionate about."
---
Cultured remains based in Miami, with editors in San Francisco, New York and Los Angeles. And Harrelson is still involved in the local scene — she sits on the board of the Bass Museum, hosts an annual party at her home with the Manhattan design gallery R & Company during Art Basel Miami Beach each December and pays close attention to the city's growing crop of emerging artists and designers. And she also serves as the editor in chief of another hometown publication, Bal Harbour Magazine.
But she is also often on the move. That much travel isn't always easy with a family, she admits. For her and her mission, however, there is scarcely anything more important than visiting artists' studios, seeing under-the-radar shows and connecting with her editors, writers and photographers.
In one way or another, the conversations she has on these trips make their way into her magazines, bringing together multiple voices, both emerging and established, and mixing in a good dose of escapism as well as the political zeitgeist. For the cover of the current art-and-music-themed February/March 2018 issue of Cultured for instance, she invited the artist Awol Erizku to shoot Solange Knowles and Toyin Ojih Odutola, the young Nigerian-born, Alabama-raised painter. (Erizku was responsible for staging the bare-bellied photo Beyoncé used to announce her pregnancy last year, an image that broke Instagram records.) Previously, Hank Willis Thomas photographed Rashid Johnson for the magazine's Fall 2016 cover, and Ryan McGinley shot Marilyn Minter for a feature in 2017.
While her passion for unearthing new talent might keep her young, it's following those creative forces — like Barnes, or the Haas Brothers, or Erizku — that keeps her going. "There is nothing more exciting," she says, "than finding a new artist and watching a career unfold."
Shop Cultured Magazine on 1stdibs
---
Sarah Harrelson's Quick Picks on 1stdibs