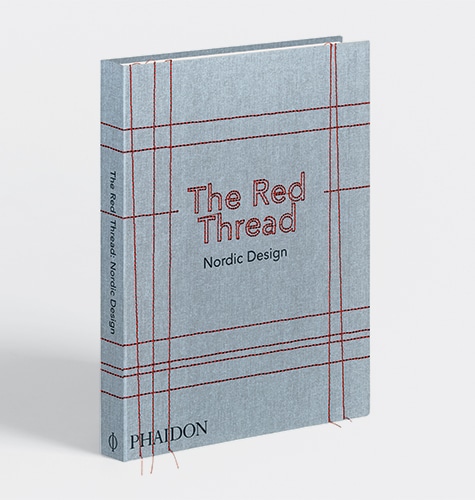 The new Phaidon book The Red Thread: Nordic Design has loose threads — literal ones hanging from the cover. But the title is actually metaphorical. In Scandinavian parlance, the phrase refers to the core of a story, the heart of the matter.
And indeed, as the book amply illustrates, Nordic design is beloved for boiling down objects to their essentials — to their core or heart. Just look at the work of Alvar Aalto and Arne Jacobsen, both of whose pieces are featured in the book.
The book — part of a Phaidon series on regional design — is almost as much a beautiful catalogue as a primer. Although some pieces are shown in the setting of a room, most are starkly silhouetted against white backgrounds, so that you can drink in their practical genius and spare lines.
Divided into three sections — focusing on design for home, life and "relations" with other people — the tome has an admirable range. Few books would dare to present a 1951 Georg Jensen ice bucket one page away from a glass decanter sold at Ikea, but a down-to-earth lack of snobbery is another thing we love about Nordic culture.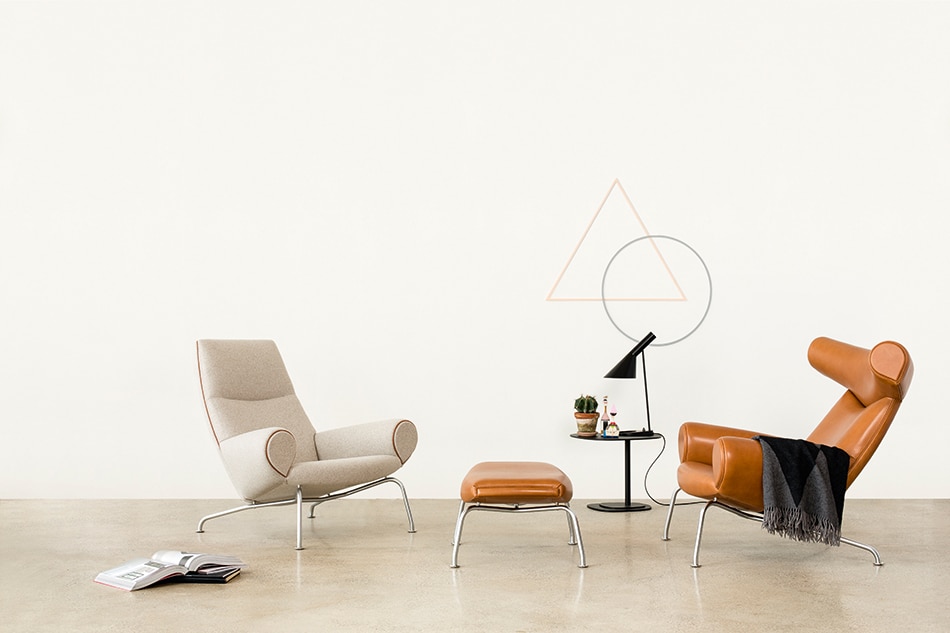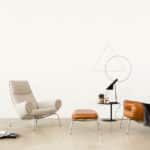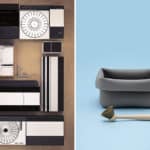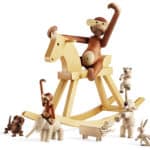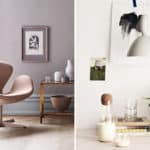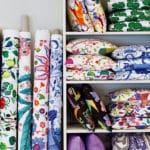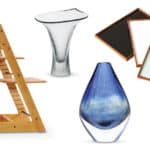 or support your local bookstore
---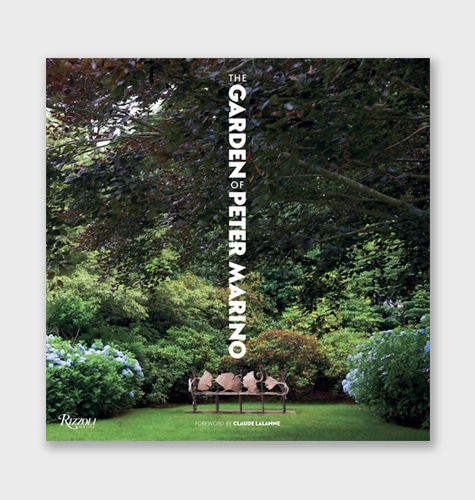 Compartmentalization is much debated as a psychological approach. In gardens, however, keeping things separate can be quite charming, as evidenced in The Garden of Peter Marino (Rizzoli). Marino, a celebrated contemporary architect, has arranged the lush but well-ordered and highly rational landscaping of his Southampton estate by color: pink, red, purple and so on (no, there's no black-leather section).
They are built on an architect-friendly set of axes, and in his introduction, Marino notes that the appeal is "a sense of order blended with the chaos of nature," and that each area is essentially its own outdoor room.
Many hands contributed to burnish this beautiful oversize tome. The forward is by artist Claude Lalanne, whose sculptures, along with ones by her late husband, François-Xavier Lalanne, dot the Marino estate. The bulk of the hydrangea-filled photos are by the talented Jason Schmidt, and at the end is a photo essay by Manolo Yllera titled "After the Storm." The pictures, which appear to be shot through the world's rosiest Instagram filter, are a pleasant distillation of the entire project.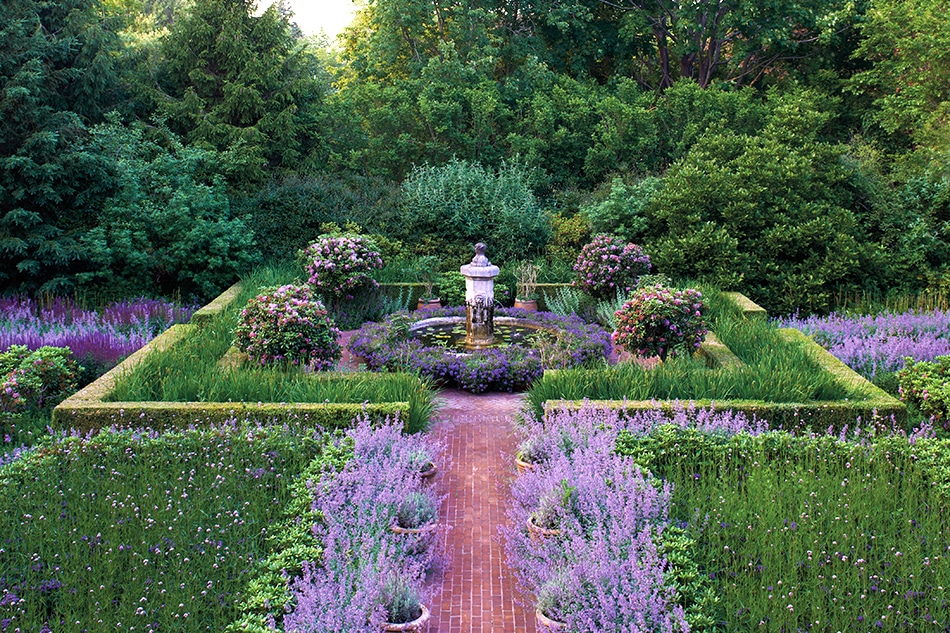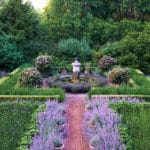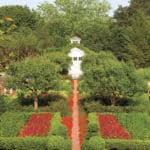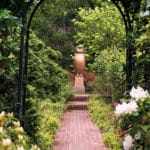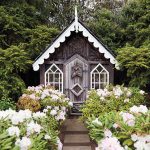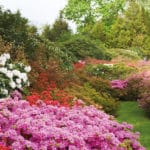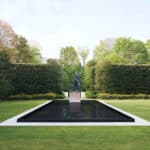 or support your local bookstore
---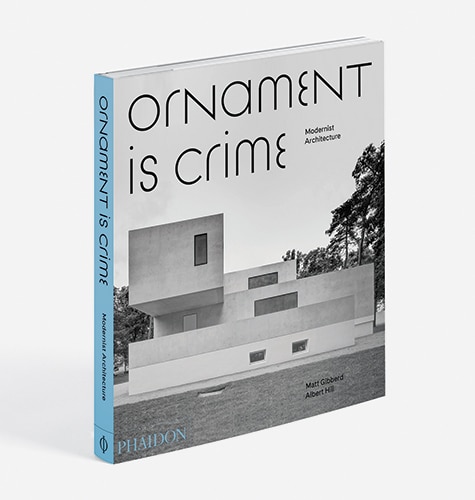 Certainly, the title Ornament Is Crime: Modernist Architecture (Phaidon) is a head-turning one for a book on architecture. Authors Matt Gibberd and Albert Hill, who run a real estate business in the U.K. called The Modern House, borrowed and modified it slightly from the great Austrian architect Adolf Loos (no relation to yours truly, sadly), who delivered a 1908 lecture called "Ornament and Crime."
The book mixes black-and-white photographs of sleek, spare and masterful homes from the 1920s onward with provocative quotes by a wide range of creative stars, from Mies van der Rohe to Maya Lin.
Gibberd's introduction reveals that the topic is personal for him: His grandfather was Sir Frederick Gibberd, a talented modernist architect known for his design of the crown-topped Liverpool Metropolitan Cathedral, completed in 1967. As the grandson puts it, the modern movement today looks "as exhilarating as ever" — a thesis borne out by the book's images of architectural icons, from modern classics to the recent work of David Adjaye.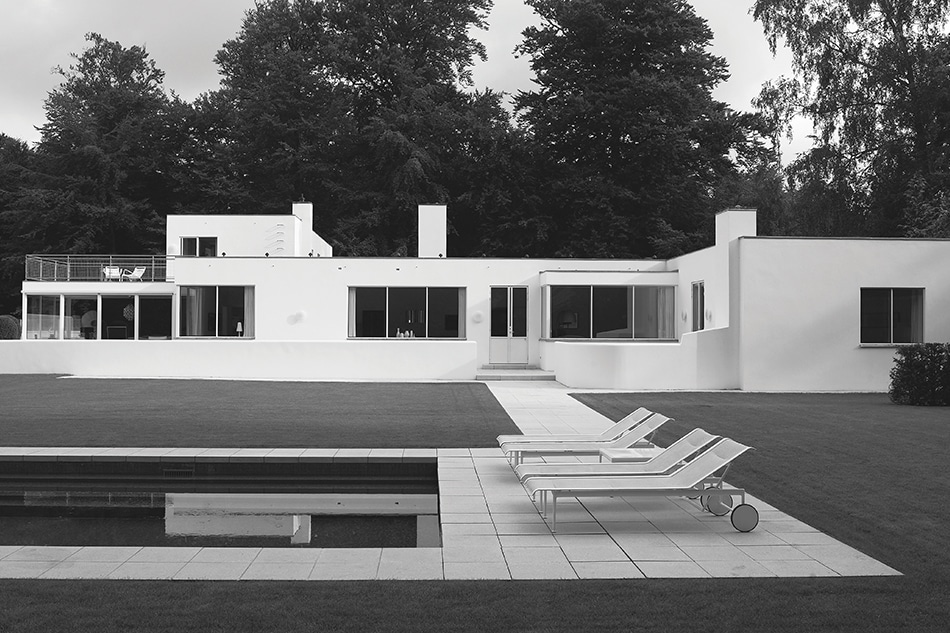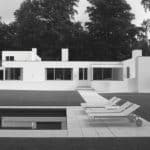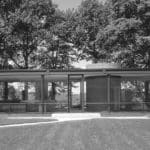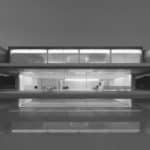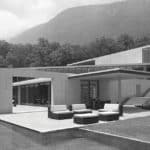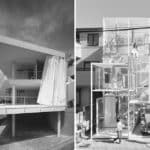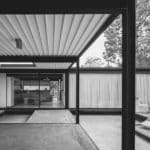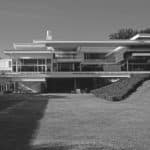 or support your local bookstore
---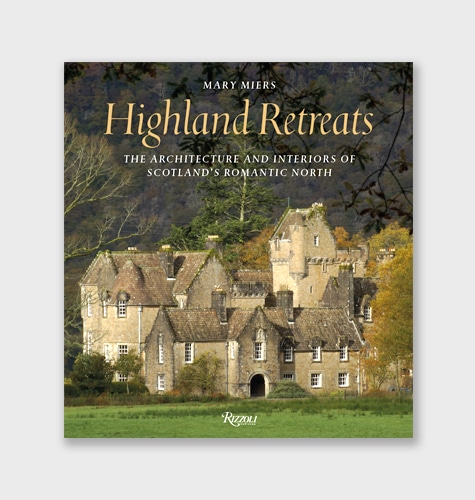 Far from considering it a crime, many think that Ornament Is Just Fine, Thank You Very Much.
For these folks, the intricately carved wooden balustrades and ornate hanging tapestries of Highland Retreats: The Architecture and Interiors of Scotland's Romantic North (Rizzoli) will be an absolute pleasure. If ever a book could be said to be redolent of peat, wood smoke and dank castle, it's this one. And August, one of the peak months for vacationing in the Scottish Highlands, is the right time to read it.
Yes, readers are given an inside look at some great residences — the royal outpost Balmoral, beloved by Queen Victoria; Kinloch Castle; Mar Lodge — but this isn't primarily a picture book, despite its lovely images by Paul Barker and Simon Jauncey. Written by journalist and historian Mary Miers, the books editor of the British magazine Country Life, this volume is a serious attempt to distill the spirit of the Highlands as a place for relaxation, hunting and experiencing raw, blustery nature. More than just a repository for antlers and tartans, the area was, and is, balm for the soul.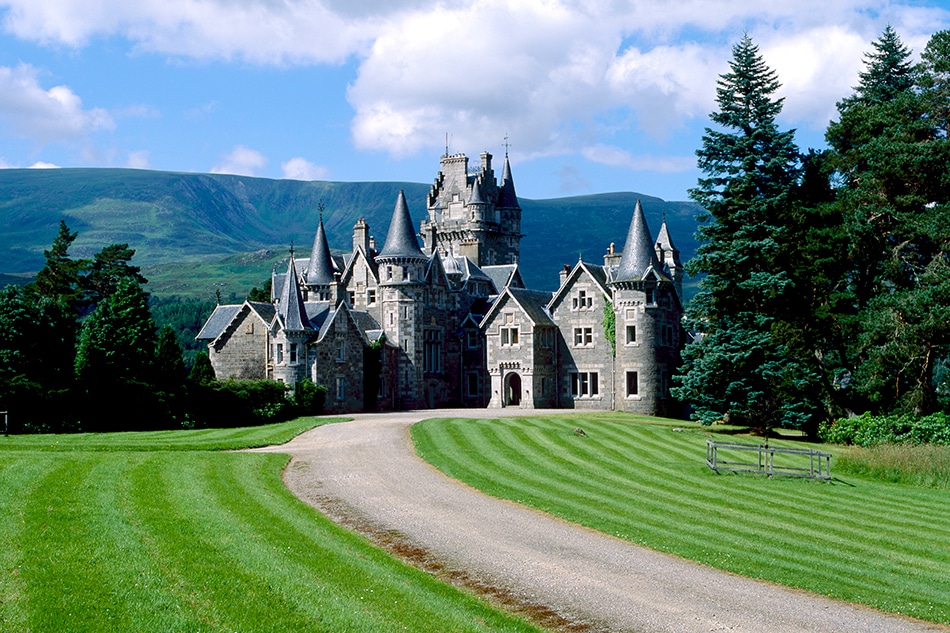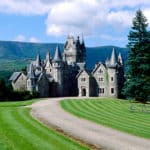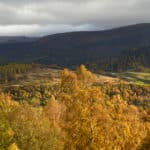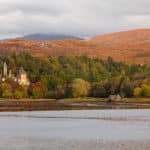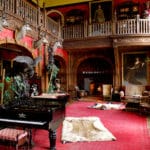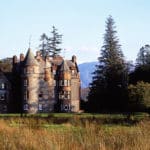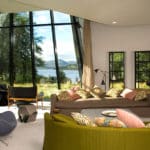 or support your local bookstore
---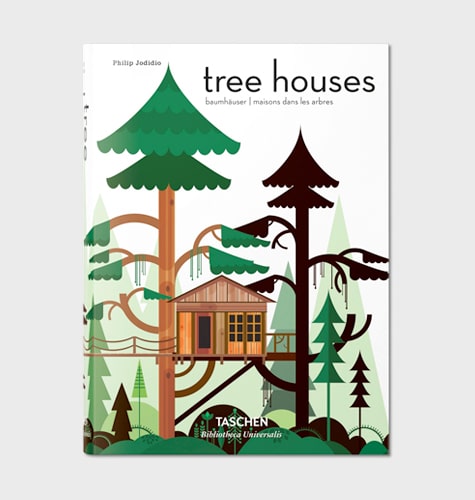 The tree house — with its connotations of summer, back-to-nature living and childhood — is so appealing that Taschen recently re-released author Philip Jodidio's 2014 compendium of some 50 examples from around the world, in a smaller format (just 5.5 by 7.7 inches, versus the original's 10.2 by 13.4). This petite Tree Houses is perfect for tucking under your arm and taking up the ladder to your arboreal aerie.
The structures in this book — which includes several photos for each and text in English, German and French — show that the idea of the tree house can be spun in infinite ways. In Sweden alone, there are multiple tree-house hotel rooms at various properties, ranging in style from a stick-woven bird's nest to a red-painted shingled shed. They can evoke a Buckminster Fuller geodesic dome (designer Dustin Feider's San Diego version) or a silvery Airstream trailer (Andreas Wenning's tree house on the banks of the Spree in Berlin). The concept of a tree house dates back to early man, and the book demonstrates that it will continue to be around for quite some time. Its contemporary iterations clearly have staying power.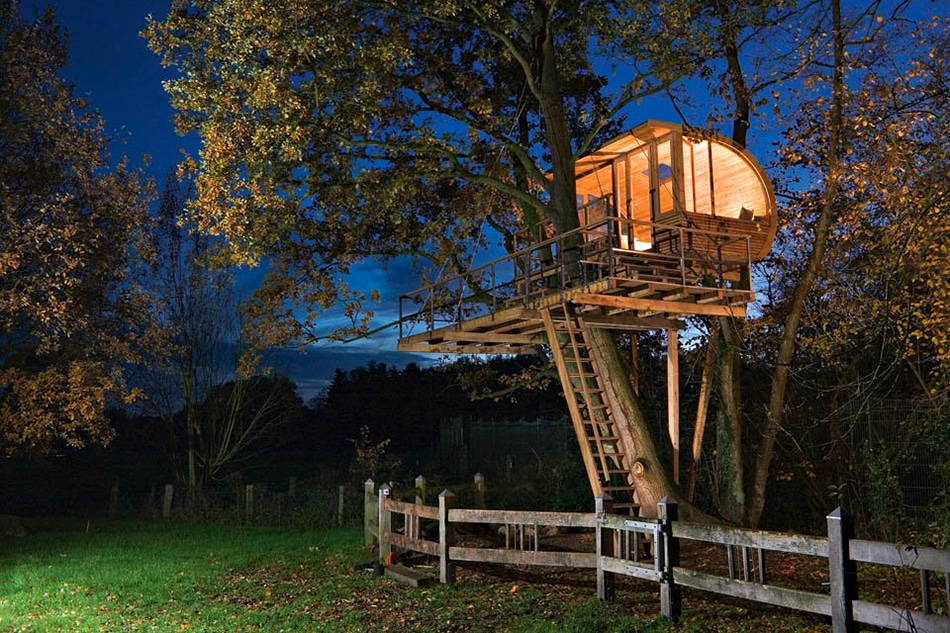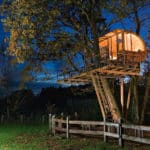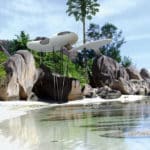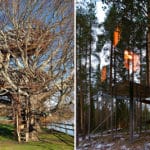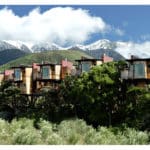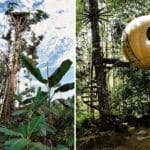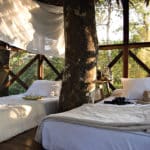 or support your local bookstore
---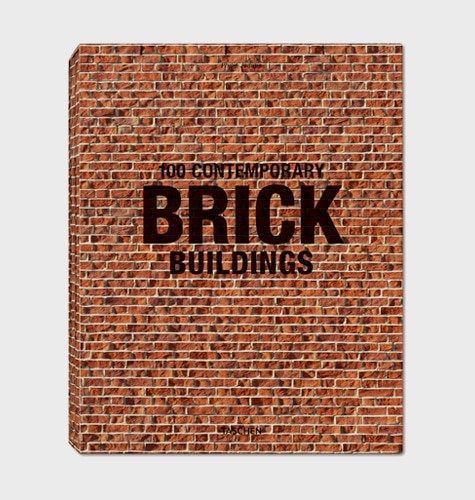 As a building material, brick sounds stolid and old-fashioned. But in 100 Contemporary Brick Buildings (Taschen), author Philip Jodidio — solidly back on terra firma after his elevated explorations in Tree Houses — makes it seem cutting-edge and highly relevant to today. There's an appealing high-low quality to starchitect-designed contemporary structures rendered in humble, classic red brick.
The book's pages showcase projects by the likes of Renzo Piano, Herzog + de Meuron and John Pawson, including such high-profile commissions as Piano's 1990 addition to his and Richard Rogers's Centre Pompidou, in Paris. But Jodidio also highlights a small brick storage shed (with a lovely pierced pattern) in Affinghausen, Germany, by Bremen-based designers Jan and Benjamin Wirth.
Taschen has gotten very good at this kind of book: simple, clear multi-page layouts for the structures, plus a profile of the architect or architects who designed each one. By including projects in Paraguay and Iran that might not show up in other architecture books, it seems scientific and judicious — serving as much more than ballast on the bookshelf.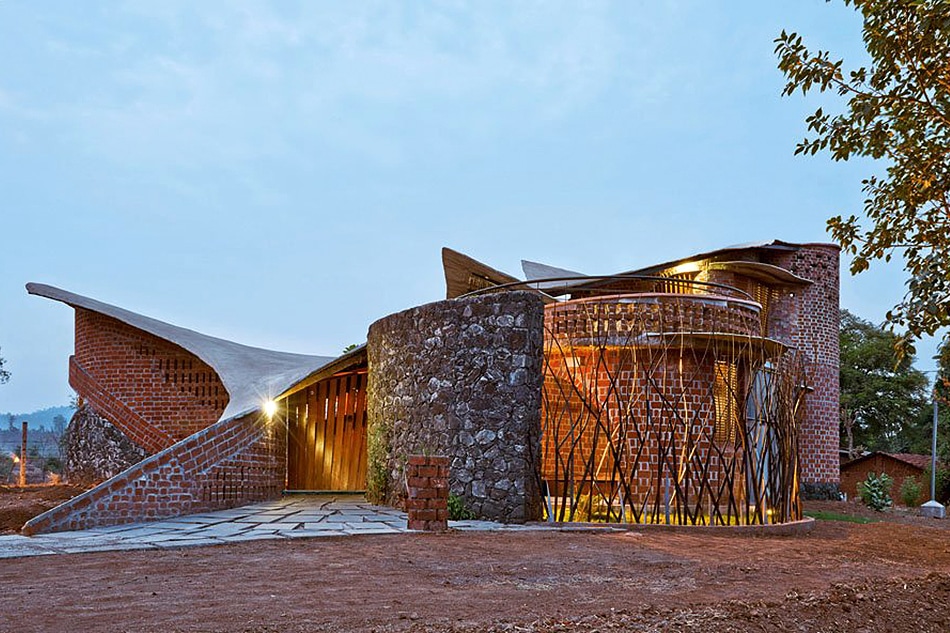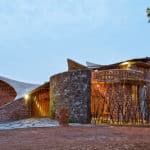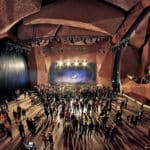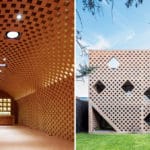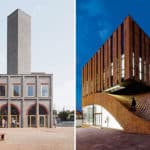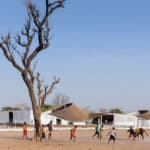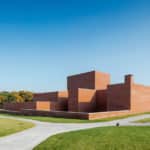 or support your local bookstore