In the 17th century, when European kings were building ornate palaces filled with tapestries and drapes and gilded furniture, Japanese princes were enjoying the simple pleasures of the Katsura Imperial Villa, where walls were sliding paper shoji screens, floors were woven mats, and furniture was almost nonexistent, allowing rooms to change size, shape and function.
Some 400 years later, these cultural differences persist, which is why the Japanese dream house is nothing like its American or European cousins. Things that Westerners take for granted — stationary walls, single-purpose rooms and more than a few pieces of furniture — aren't considered necessary in Japan. This means that contemporary Japanese architects are able to create wildly inventive houses, some of which, like the jungle-gym dwellings conceived by Tokyo architect Sou Fujimoto, have become design-magazine staples.
Fujimoto figures prominently in Philip Jodidio's elegant new book, The Japanese House Reinvented (Monacelli Press), but the volume also proves that he is hardly the only Japanese architect taking residential design in new directions. The Paris-based author of more than 100 books on architecture, Jodidio has gathered photos of more than 50 recent Japanese houses. The buildings tend to be tiny, often measuring less than 1,000 square feet in total, generally offering residents little privacy — and in some cases, seemingly barely any shelter.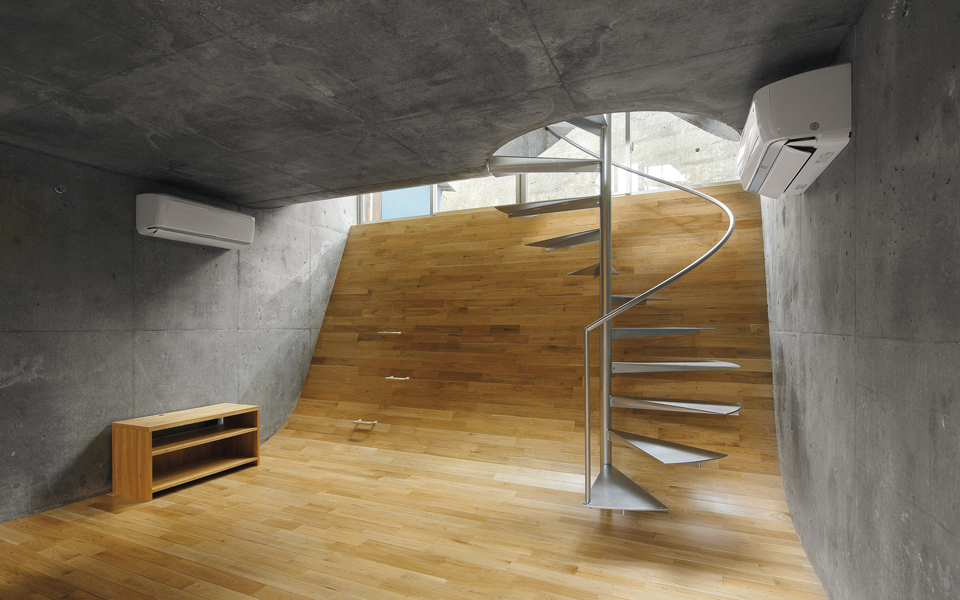 Though the book doesn't feature much in the way of text, it does allow readers to tease out some of the reasons that Japanese families might commission such un-house-like homes. For one thing, building lots are compact in dense Japanese cities, requiring inventive uses of space; for another, Japanese laws require houses to respect the "sunshine rights" of neighbors, sometimes pushing buildings to the edges of already constrained sites. Meanwhile, the absence of building-code enforcement inside private homes makes it possible to solve space problems in ways that Americans would consider not just odd, but dangerous. Take a house in Komazawa, built by Go Hasegawa & Associates in 2011. Its second floor isn't so much a floor as a row of wooden slats, set close enough together to prevent children — but not Legos and marbles — from falling through the cracks, but also far enough apart to provide views of the sky from the room below.  In houses such as these, precarious stairways and interior balconies without railings are de rigueur. (Imagine trying to get any of that past U.S. building inspectors.)
Another point of difference between East and West: Japanese families rarely buy "used" houses; they either inherit or build from the ground up, which means that resale value — that great homogenizing force in American residential design — isn't much of a concern. At the same time, in a country where a modest tea ceremony can be considered high art, small houses are seen not as restricting freedom but as encouraging desirable domestic rituals.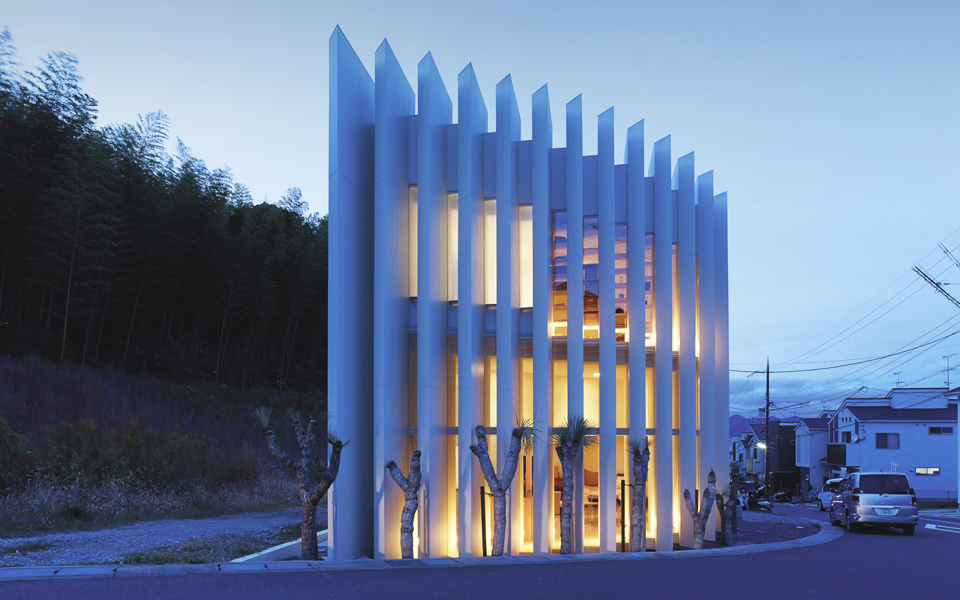 One project featured in the book, 2010's Tokyo House by A.L.X. Architect, is just 850 square feet — the size of some American living rooms — distributed over four levels. From the outside, the house appears to have no windows, like a kind of saltbox made from board-formed concrete. In fact, perforated metal screens allow light to reach the interiors, and rooms aren't much more than landings on a continuous Chutes and Ladders–like contraption that incorporates stairs, ramps and glass bridges.
Gate Villa, 2013, by TNA Architects, one of the largest and most conventional houses in the book — it has a full complement of furniture — is also one of the most beautiful. With a white-steel grid delineating rooms and courtyards, it looks as if Philip Johnson's Glass House had been pulled apart and worked into a larger composition. The House in Muko, 2012, by FujiwaraMuro Architects, which encompasses about 1,000 square feet, is supported by a series of walls lined up like vertical Venetian blinds — each reaching a height of 25 feet. When viewed from outside at an angle, the house looks like a windowless box; in fact, there are large expanses of glass between the louvers. It's a modern play on the shoji screen, suggesting that illusions of privacy can be almost as good as the real thing.
Houses this unconventional aren't likely to catch on in the U.S. But thanks to Jodidio's book, Americans who are building, buying or renovating homes may feel inspired to be a little more adventurous.
---
PURCHASE THIS BOOK
(or support your local book store)