A lot of words have been spilled about decorating; over the years, I have spilled some of them myself. Two people who never spilled anything (not even tea, I'd wager) were Edith Wharton and Ogden Codman Jr., and in 1897 they collaborated on the single most influential book ever on the topic, The Decoration of Houses. It is exhaustive, exhausting, brilliant, haughty and strangely practical. The authors attempt to synopsize the entire history of decorating — in truth, mostly focused on England, France and Italy but going back to the Middle Ages — and extrapolate usable lessons, treating topics one by one in chapters with titles like "Walls," "Doors," "Windows" and on down to "Bric-à-Brac."
This month, the acclaimed decorator Thomas Jayne — assisted by yours truly — has come out with a new book that looks at how the revered tome can be updated for today: Classical Principles for Modern Design (Monacelli).
We spent more than a year on our text, attempting to mimic Wharton and Codman's organization and using projects by Jayne Design Studio around the world to illustrate our points. The firm, which celebrates its 27th anniversary this year, has made a name for itself by injecting traditionalism with flair and life and for working in some of the finest homes — among them, the 18th-century Classical Revival–style Crichel House, in Dorset, England, featured in the new book.
Being the "with" writer means getting inside the head of the lead author. Having rooted around in there, I can tell you some of Thomas's qualities, quirks and talents: a deep well of information about the history of design; a disdain for "paste-on" classicism and fake frills that serve no purpose; a critical eye applied to diagnosing problems in a snap and offering solutions; a profound appreciation for silk bow ties (he is almost always wearing one) and a passion for the enfilade.
Last month, I reconnected with Thomas to reflect on our book and its predecessor — a cool-down exercise of sorts.
Hello again, sir. Let me say, I look at rooms differently now, after working on this.
You probably see chair rails — or dado friezes, as Wharton would say — in your sleep. I'm sorry.
Looking at Wharton and Codman's book changes a person.
Everyone talks about how great it is, but no one actually reads it cover to cover. That's something we brought to this, certainly. I found it difficult to read but incredibly valuable.
There's a lot of talk about the ducal palace in Mantua, as if it were around the corner.
They have a very aristocratic point of view, referring to all these famed addresses, which at the time, if you had done the Grand Tour, you might know. And lest we forget, at the time of this book, Wharton had not written a single novel and was certainly not yet a Pulitzer winner. She was born Edith Newbold Jones — from the family that gave us "keeping up with the Joneses."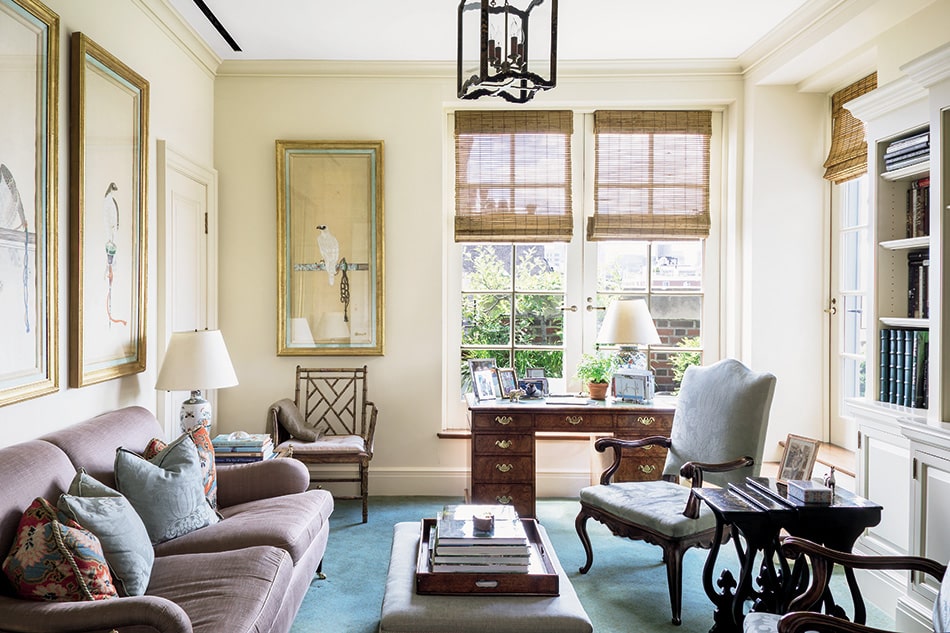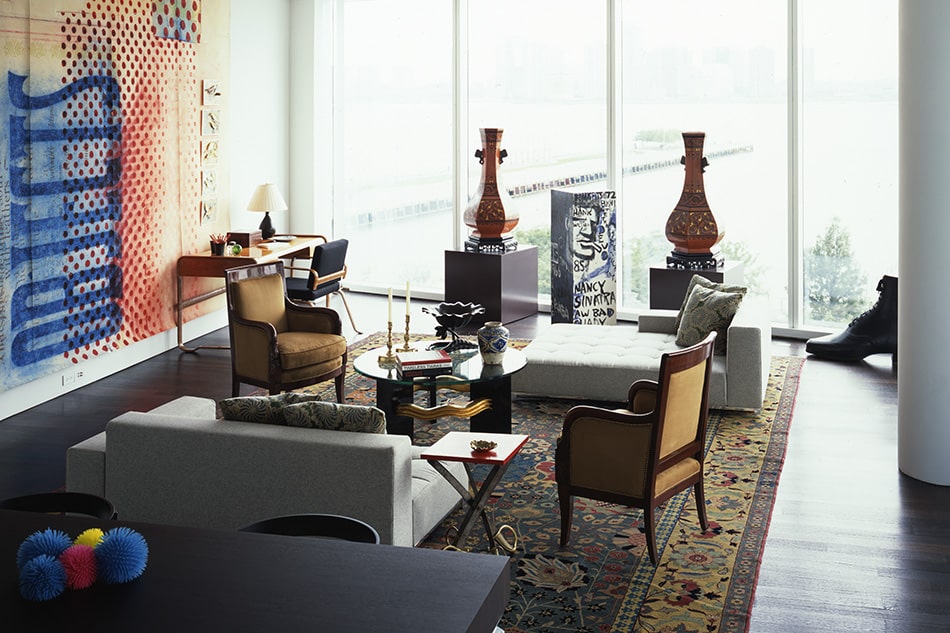 Codman is an indistinct figure to many today.
She hired him to work on her Newport house. That's how they knew each other. He worked for Rockefellers and Vanderbilts on interiors and was a talented, classically minded architect as well. As we remind our readers, the Boston building in the "Cheers" opening credits is a Codman design. In later years, he and Wharton had a contentious relationship in which he would fall out of favor with her. But they always made up, using their pet names for each other: Oggy and Pussy.
We got along much better as coauthors. But to their book — does it seem now to be from a distant era?
This is a decorating book that has fewer than 30 photographs and barely a page about color. Imagine that today.
There was no chapter on kitchens, for instance.
Likely, Wharton rarely went into her kitchen. But it is an important gathering space today. Whether you cook or not, everyone eats.
Yet you admire and even mine this book daily in your work.
It has an "irrepressible freshness," to use a phrase from a Wharton novel. Both she and Codman thought that proportion, symmetry and balance led people to be comfortable in a room, and in a house. It's an innate response. But we have to be able to update it for today, and we do. I talk about how to successfully deploy TVs, for example.
We really tried to hew to their example in terms of organization.
That helped us look at it all in a new way. Most books about decorators are portfolio books with a string of projects. There's not that much literature about decorating that is critical, topical and offers a pro-and-con point of view. That's what we did that was different. But we give readers sumptuous photos of beautiful rooms, too.
The chapter "Halls and Stairs" (the same title they employed) crystallizes the argument that discrete spaces have value. You valiantly resist the collapse of everything into one room.
That was a wonderful opportunity to include the rectory of St. Mary the Virgin, the New York church where I am a member. The sequence of the entry hall leading into the separate stair hall, with their distinct but interlocked decoration, is instructive. That's a project that I wouldn't get to show in a decorating magazine. We feature the church's dining room too. I'm also pleased that the whole breadth of our projects is shown to such good advantage.
What stays with you the most from Decoration?
I think the biggest imprint it made on me was with walls, that they have to have the parts of a column — at the very least, an intimation of a base and a cornice.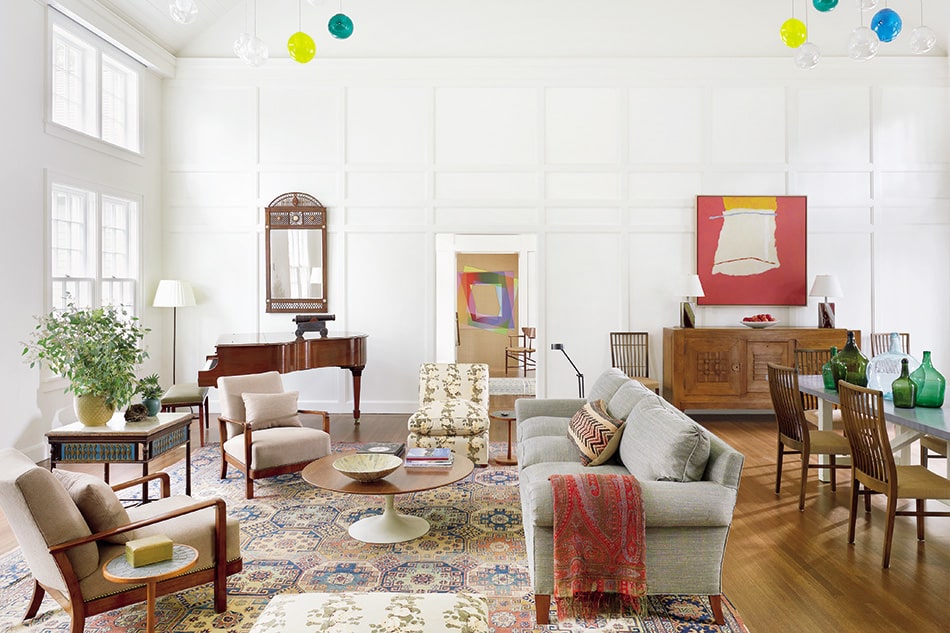 Yes, Wharton and Ogden do prescribe certain rules.
To break the rules, you have to know them in the first place. A lot of people who design now do it by intuition. You have to be intuitive, certainly, but you have to know the vocabulary. It's like saying you should be able to speak French intuitively.
Also lingering are the things they hated: anything that reminds them of a railway station; overly busy Victorian wallpaper; heavy hangings and draperies, unless it's an Aubusson tapestry.
It's true that the tone is vinegary at times. But it's in the service of erudition. They took what was for them common knowledge and distilled it into a book. They codified it.
They really did argue for simplicity above all. A room with good architecture didn't need frills.
"Lingerie effects do not combine well with architecture" is how they put it. Do you think Wharton and Codman were reverse-snobs?
Isn't that the best kind of snobbery?
Whatever the motivation, their principles live on, if you know how to use them. Tradition is now.
---
or support your local bookstore