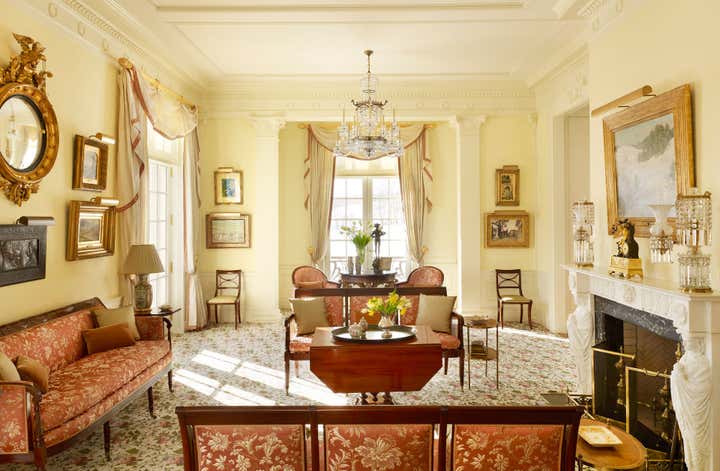 Photography: Pieter Estersohn
Drumlin Hall
Our client commissioned this new house in the Hudson River Valley to display some of the best examples of American fine and decorative arts and to evoke the spirit of the great Hudson River houses nearby. Our firm, working together with Peter Pennoyer Architects, helped to create sophisticated architecture and decoration that not only reflected important houses in the area like Montgomery Place by A. J. Davis and the Mills Mansion by McKim, Mead & White, but also drew inspiration from their prototypes—the tradition of British country houses shaped by architects and designers such as Robert and James Adam, Henry Holland, and Sir John Soane.
During one of our earliest sit downs to discuss the decoration, our client made the very unusual request to have a formal drawing room in the American neoclassical taste without—notably—the fully upholstered, lounge-like furniture that is now universally expected. Hence, the drawing room is furnished with more delicately scaled Federal furniture, including settees by Duncan Phyfe, The pieces are covered in a specially woven silk lampas made by Prelle in Lyon based on a fabric once supplied by Duncan Phyfe in 1841. An original document piece of this textile can be found in the Metropolitan Museum of Art's textile archives.
The drawing room and library were designed to complement each other, the drawing room to receive guests on formal occasions and before dinner and the library for more relaxed occasions and after dinner. We furnished the library entirely with comfortable upholstery, and in a nod to the 20th century, there is a television concealed behind the painting over the fireplace.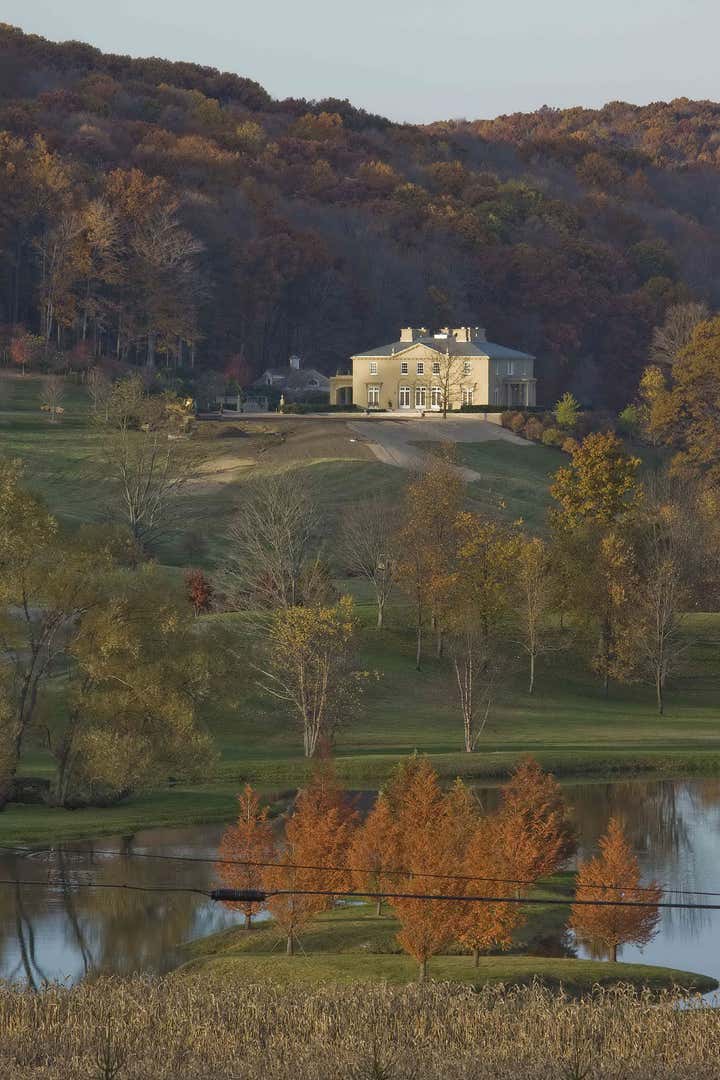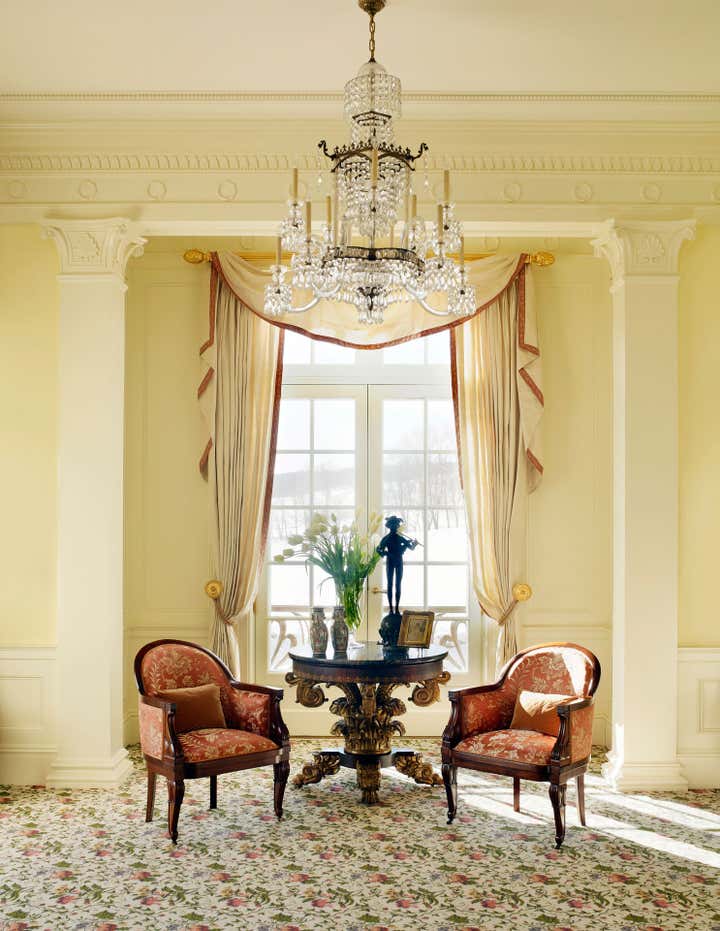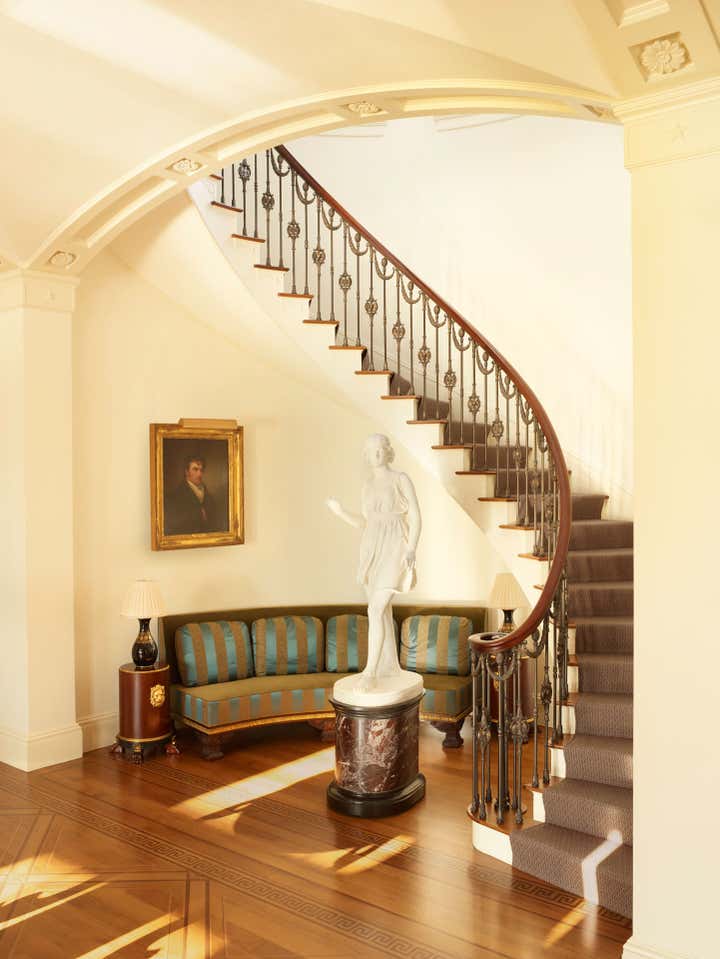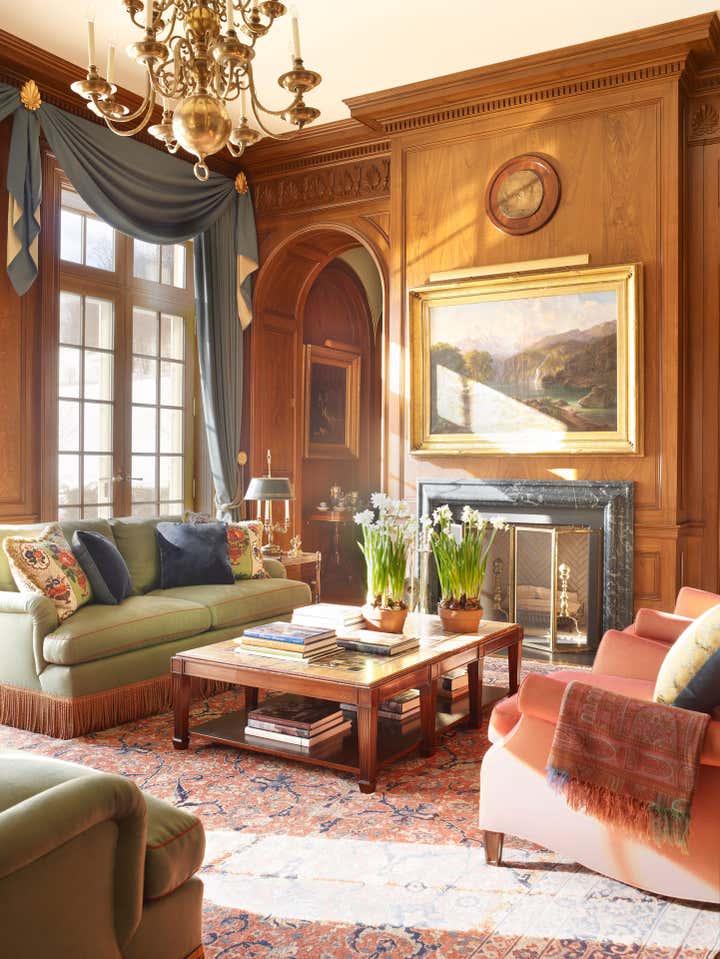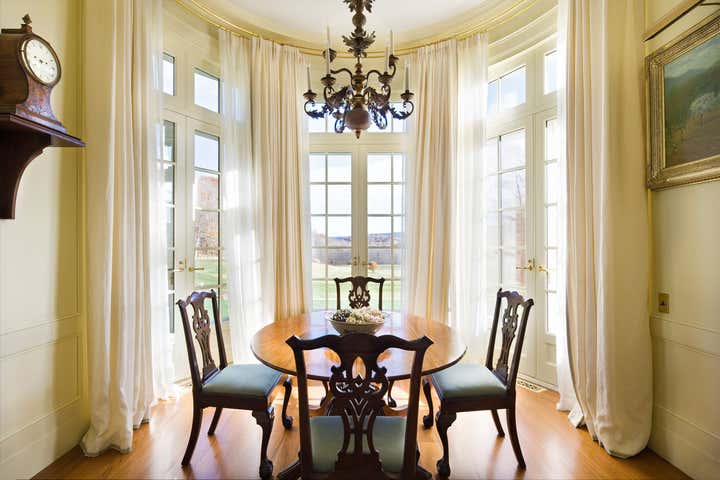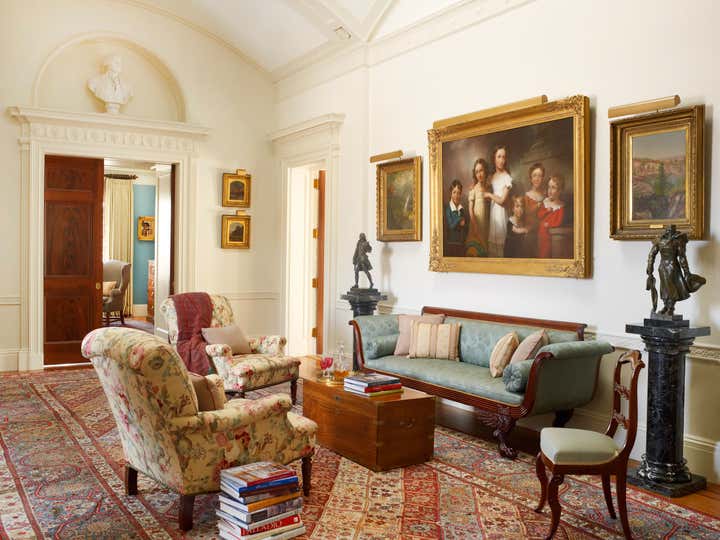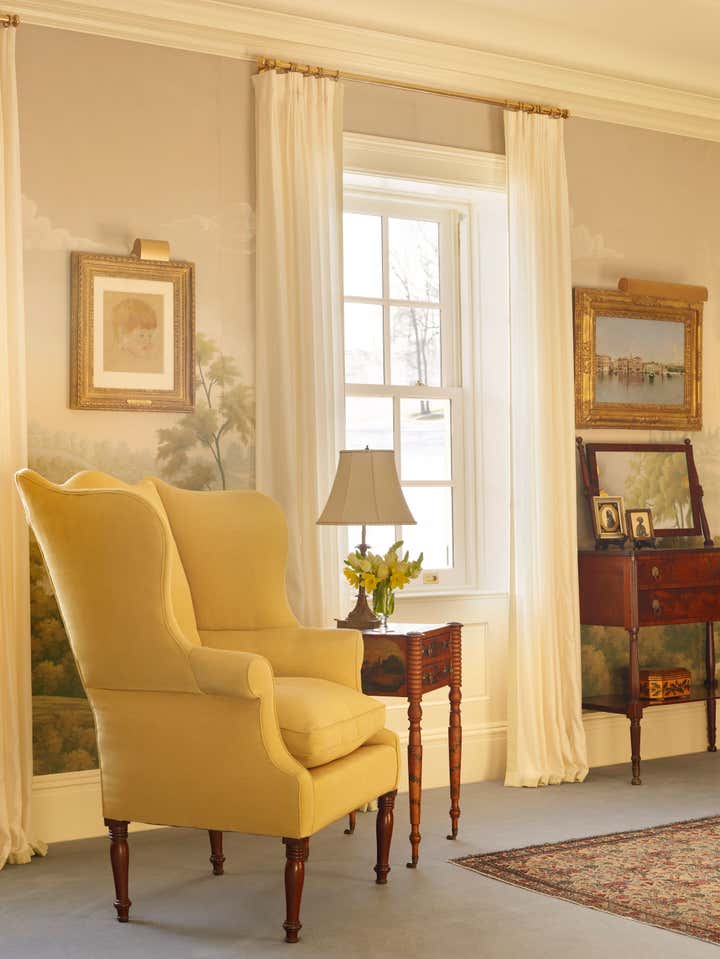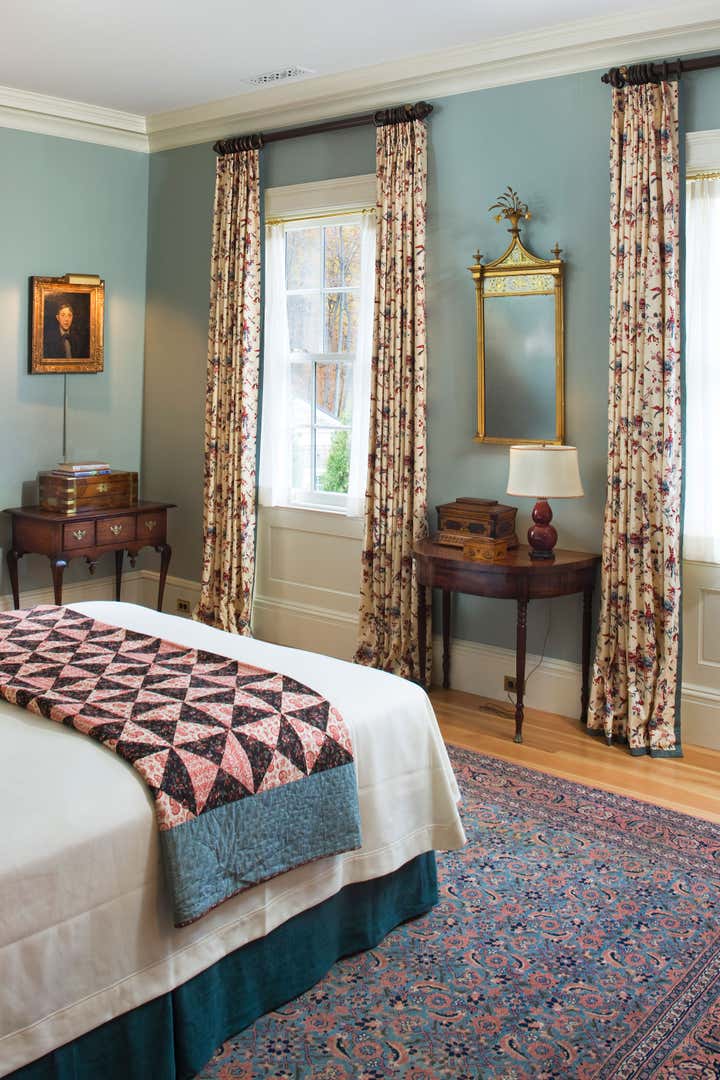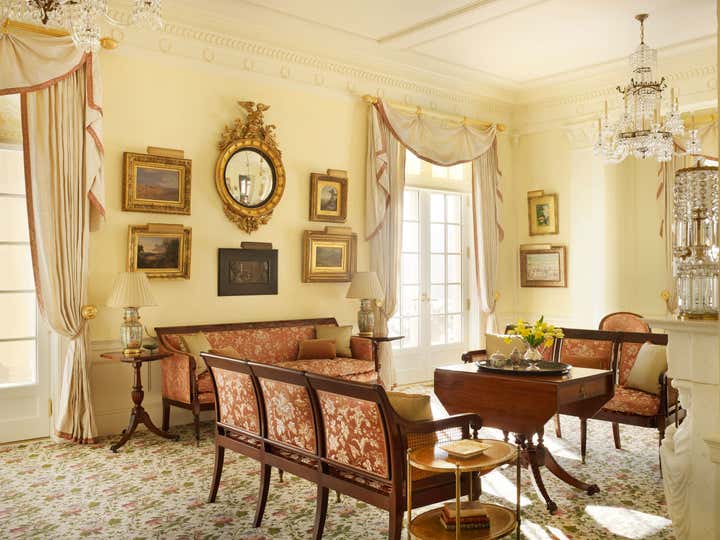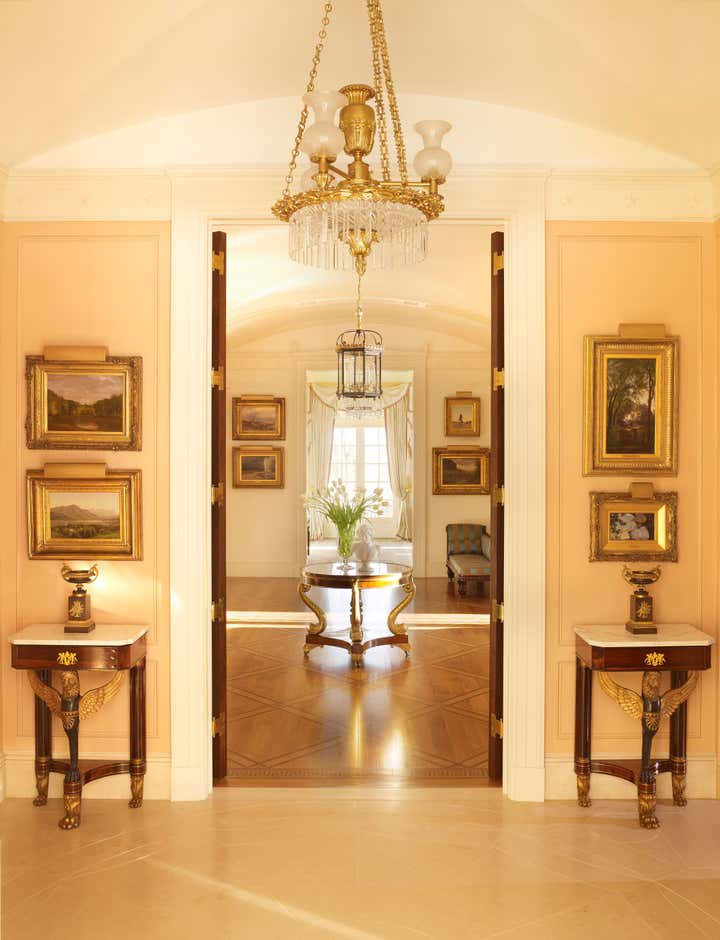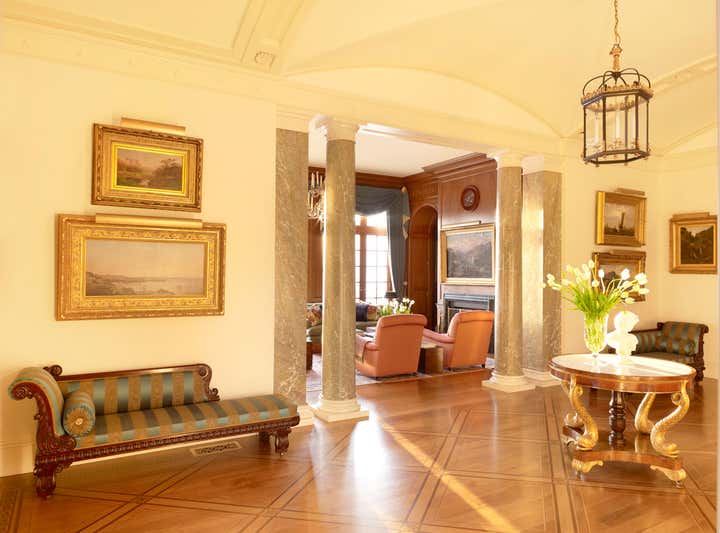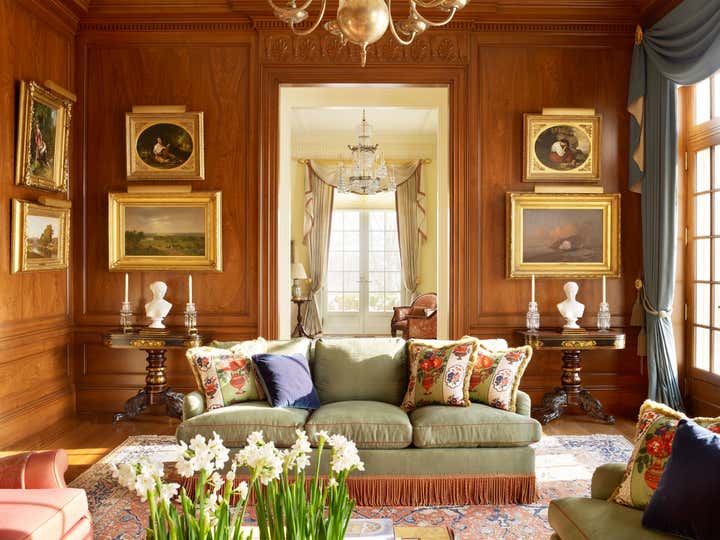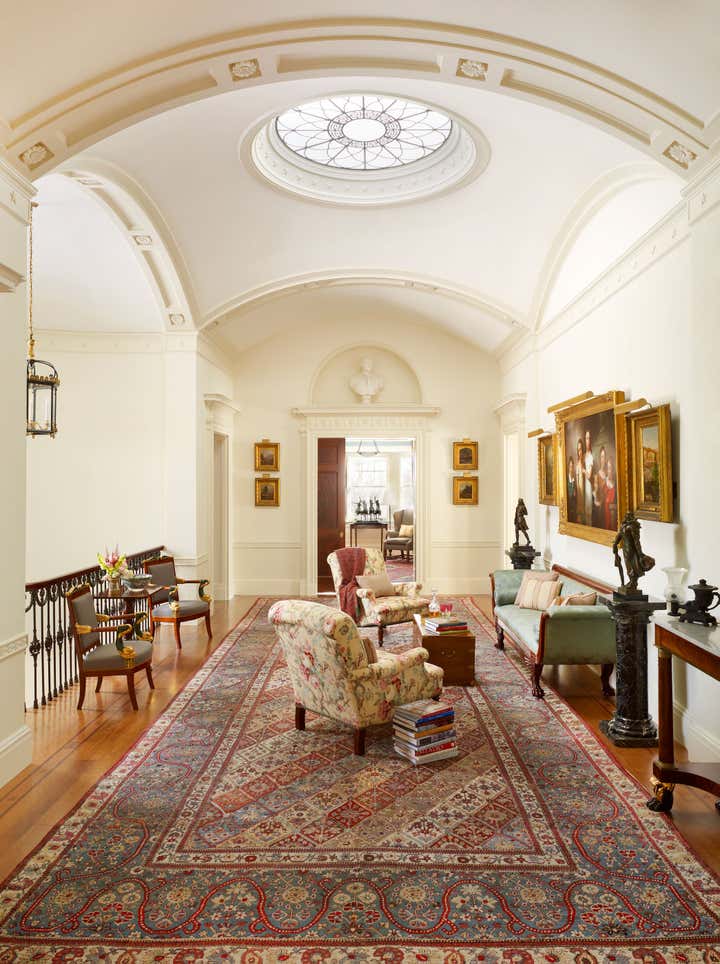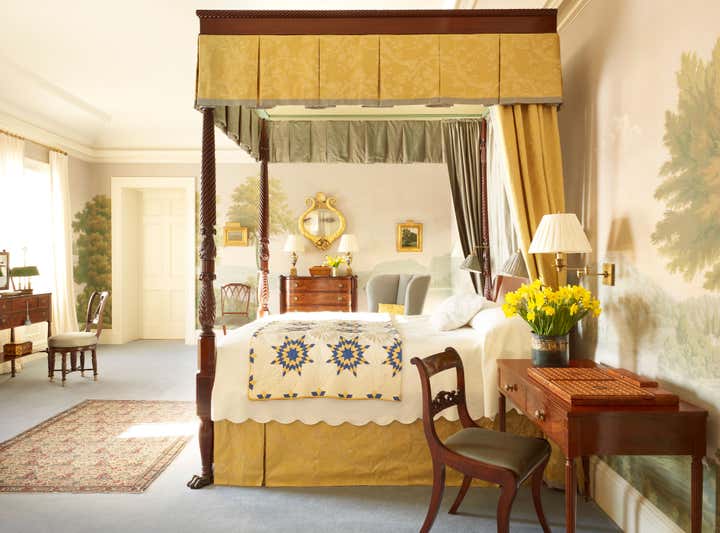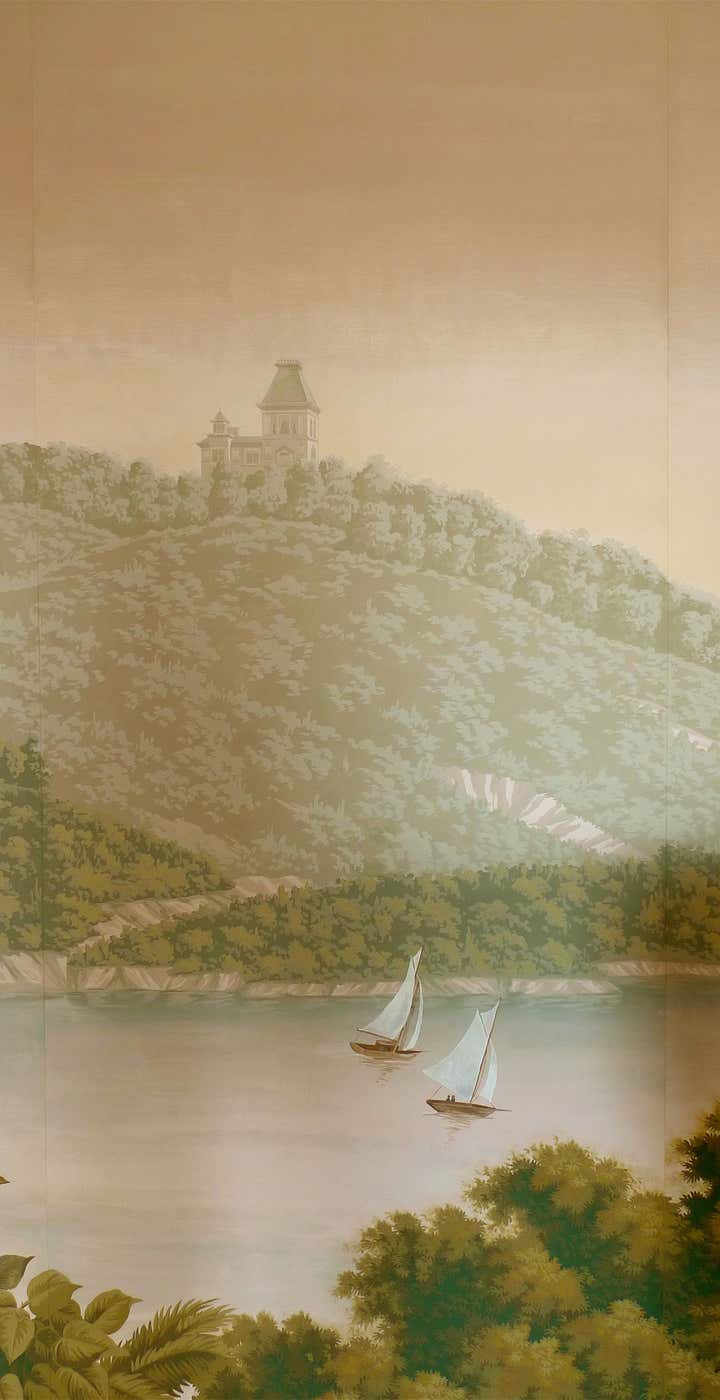 More Projects by Jayne Design Studio