If ever a book leaves you wanting more, it will be this one. Over the course of her more than 30 years as a "design hunter," tracking down and writing about the world's most interesting interiors, Wendy Goodman has seen thousands of houses and apartments. Her new tome, May I Come In? (Abrams), has room for just 70 of them. "The agony of doing a book like this is that you have to edit out stories in the end, or else it would be a thousand pages," Goodman tells Introspective.
Even the limited number of stories included could have used more pages. The New Mexico home of designer Bill Katz is shown in only two photos, one a stunning exterior shot by Timothy Greenfield-Sanders. And the extraordinary penthouse of architects Tod Williams and Billie Tsien is represented by a single image — though again, the picture, by Jason Schmidt, is a marvel. If you want to see more of either abode, you're out of luck — at least until Goodman writes a sequel, May I Come In Again?
Design Hunter Wendy Goodman Reveals Her Favorite Rooms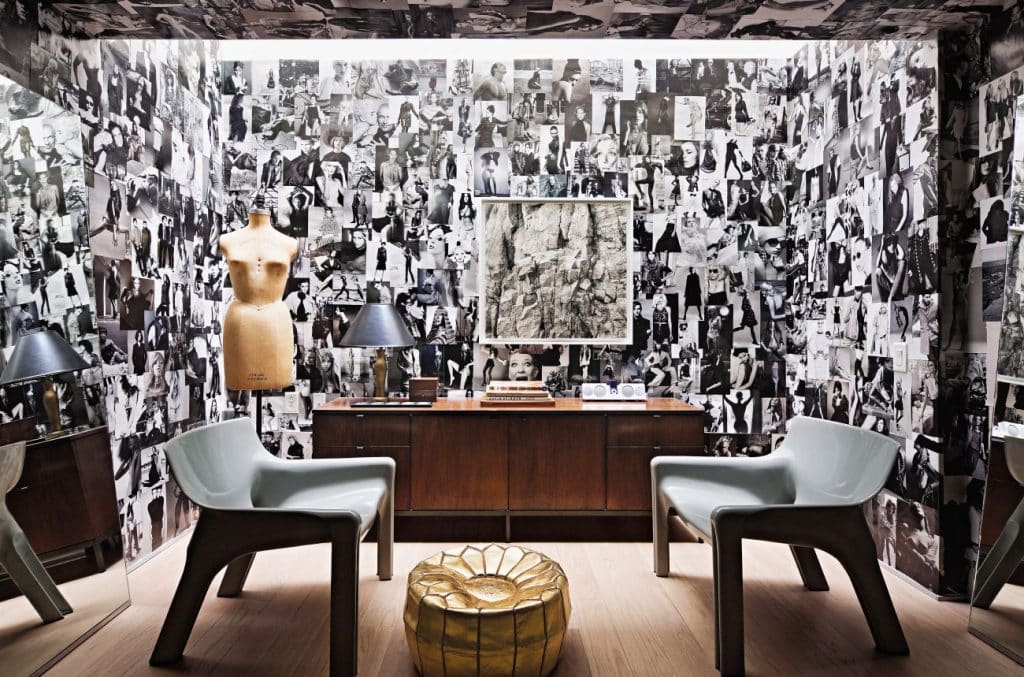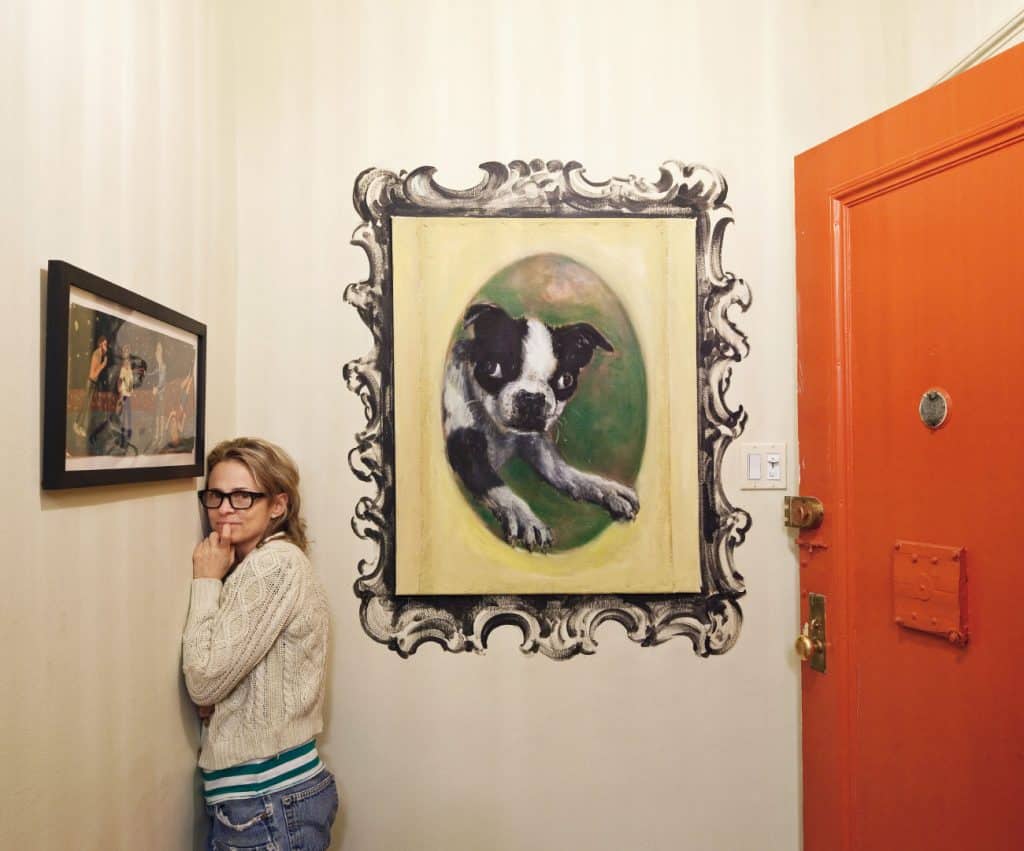 But enough about what isn't in the book.  Within its 288 pages (beautifully designed, down to the choice of headline font, by Aaron Garza), Goodman chronicles her career, which took her from House & Garden to the New York Times to New York magazine (where she has been design editor since 2007), with stops along the way. But if her articles for those publications focused on who, what, where, when and why, she kept the "how" to herself. Until now.
"I realized," she says, "that what I wanted for this book was to tell the stories behind the stories." And so she does, in a series of text blocks in which she portrays herself as a cat on the prowl.
Goodman positively purrs when describing the white-walled penthouse designed by Kelly Behun and Natasha Ziff for Kelly and her family, with its bold interventions, like a billboard-sized photo of Elvis Presley surfing. "I had found," she writes, "the biggest, fattest, most delicious mouse to triumphantly deposit at the feet of the new editor in chief of New York magazine, Adam Moss."
As readers of New York already know, Goodman likes interiors that reflect their owners' eccentricities. Homes designed mainly to impress "sit in loneliness," she writes, while those designed to please the householders "embrace you with palpable joy and warmth."
Indeed, it's the designers who matter to Goodman more than the designs. Visiting Diana Vreeland's famous lipstick-red living room after the Vogue editor's death, she finds herself "marveling that a space that had been so vibrant and alive with color…was now cold and gray. All the passion had been drained; what was left was the shadow of a room that had been animated by the life of this extraordinary woman."
Goodman searches out homes animated by extraordinary personalities. Many of the homeowners are artists, and their spaces often share sensibilities with their work. Josef Astor's studio, for example, is as surreal and moody as his photographs; Kehinde Wiley's as big-hearted as his oversized portraits. "Extreme Interiors," one of the book's chapter headings, could have been the title of the whole thing. At one pole is the London home of minimalist architect John Pawson, extreme in its lack of conventional decoration. At the other is a series of houses in which every available surface is adorned. Among these is the Palm Beach apartment of Joseph Holtzman — the creator of the late, lamented Nest magazine — which has collages of wallpaper in the bathroom and blue-painted Styrofoam waves on the living room ceiling. That treatment "gives me that ocean roll," Goodman quotes Holtzman as saying.
---
"I realized," Wendy Goodman says of her new volume, May I Come In?, "what I wanted was to tell the stories behind the stories."
---
Some of the interiors are conceptual-art pieces. The artist Olek created a studio apartment, Goodman writes, by crocheting yarn covers "for everything: the bathtub, the sink, the toilet, the ironing board and iron, the TV set, the floor and walls, even the leftovers in the refrigerator." Brothers Gene and Doug Meyer turned their respective apartments into Color Field paintings. Doug also collaborated with fashion designer Sylvia Heisel and her husband, Scott Taylor, on a bedroom in their apartment. They covered it entirely in white fabric on which they painted an endless squiggle, turning walls, floors and furniture into an art installation. Writer Andrew Solomon's guest room is an igloo created by sculptor Stephen Hendee out of backlit Plexiglas panels.
Goodman's text is generally laudatory — after all, she chose projects she loves for this, her first "design memoir." But she saves her most passionate paeans for Tony Duquette, the mid-century set designer whose surreal Malibu estate (since destroyed by fire) was her touchstone. She calls Duquette "a scavenger with a baroque sensibility."
Goodman is a kind of scavenger, too. She says her strongest suit is her persistence — once she finds an interior she loves, she'll do almost anything for permission to publish it. Readers of this book are the beneficiaries of Goodman's unerring eye, and unending enthusiasm.
Or Support Your Local Bookstore