March 28, 2021Valérie Maltaverne wanted to slice marble to be as light as a feather — an improbable, poetic concept she had no idea how to achieve. The former film industry executive with a long-standing love of contemporary furniture took the project, and pieces of fine Italian Carrara marble, to several French artisans, hoping they could find a way.
"It broke and broke and broke," says Maltaverne in an interview from her home-based studio in Paris. "I started with one artisan who couldn't do it, and then another couldn't do it, and another. . . . We broke block after block."
At the point when most people might have given up, Maltaverne found a French manufacturer whose robot was capable of thinly slicing the marble without breaking it, leaving it delicate but sturdy. That technique became the basis of her first collection, Marbre Poids Plume, which includes a stool, a pedestal table, a lamp, shelving and even a Japanese garden.
This initial collection exemplifies the process behind YMER&MALTA, Maltaverne's boutique Parisian atelier, which has created a range of limited-edition design pieces as well as bespoke furnishings since 2011. Maltaverne founded the business with auctioneer Rémy Le Fur, whose first name spelled backward accounts for the Ymer in their business name. (The Malta derives from her own name.) Although Le Fur left the business early on to focus on his auction house, Maltaverne loved the sound of the name and kept it.
Today, YMER&MALTA's creations are favored by interior designers and collectors and can be found in the collections of major museums, including the Centre Pompidou and the Musée des Arts Décoratifs in Paris; the Cité Internationale de la Tapisserie – Aubusson, in Creuse, France; and the Noguchi Museum in New York.
Maltaverne says that she always starts with a concept, writes it down as a "scenario" — a process borrowed from her more than two decades in the film industry — and then enlists skilled French artisans to bring it to fruition. Even if her ideas start out as improbable as fantasies, she perseveres through multiple attempts, many artisans and quite a bit of time. "It can take a year and a half," she says. "I don't care."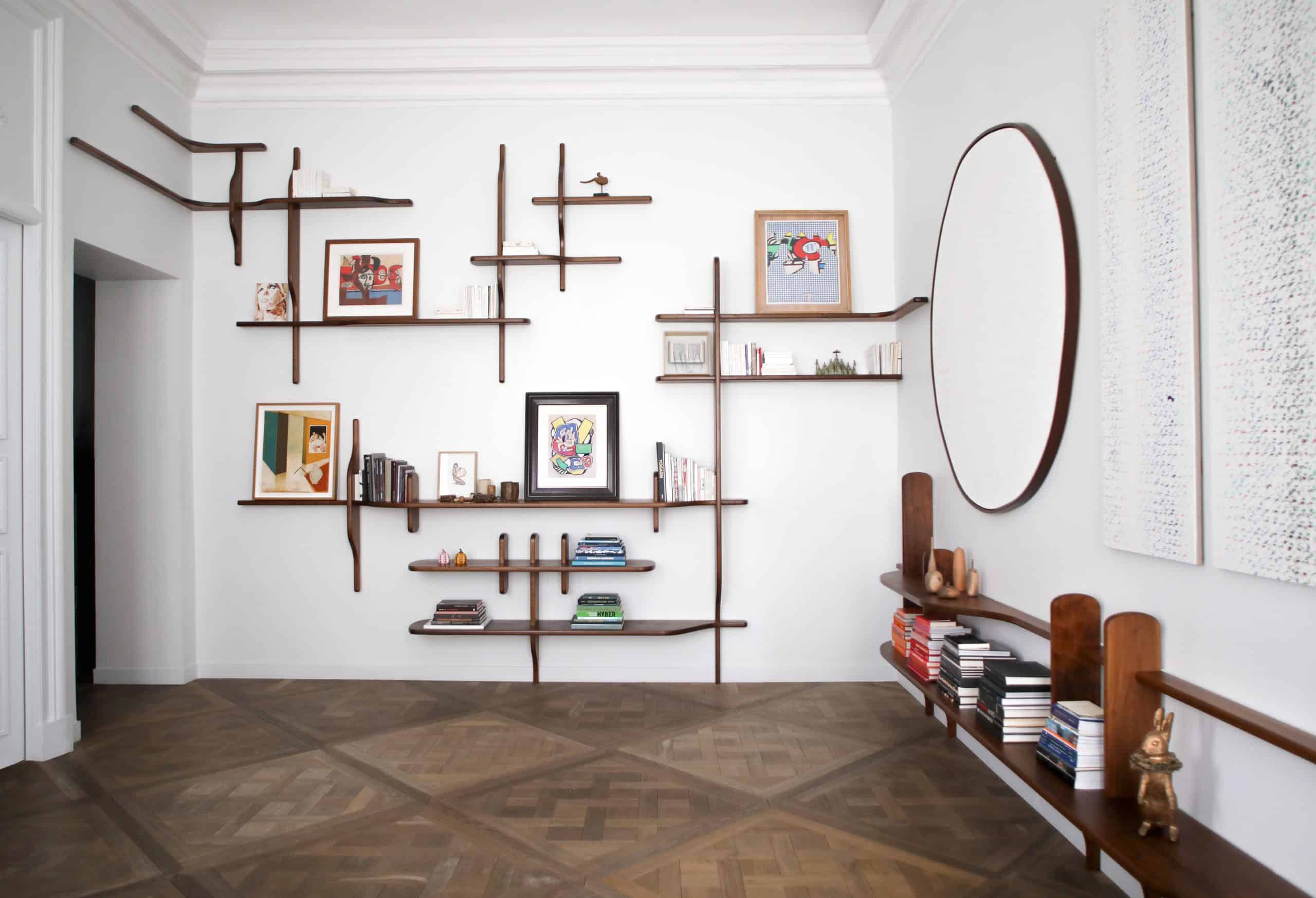 Once she felt she'd sufficiently explored the realm of lightweight marble, Maltaverne moved into other areas of craft-based design, such as tapestry, woodwork, linens and lighting. For each one, she sought out specialized artisans with well-established expertise, who worked in traditional ways, and then pushed them to find completely new approaches to the materials.
Above all else, Maltaverne aims to make sure that whatever she's creating is made with the highest level of craftsmanship. "I believe that l'exigence," the French term for a demanding nature, "is the most important thing you can offer," she says. "It's my character."
She wants her pieces to be exquisitely French, using French traditions and craftsmanship, but at the same time buoyantly original.
In 2016, the Noguchi Museum asked YMER&MALTA to come up with a design object inspired by the legacy of Isamu Noguchi, the pioneering Japanese-American 20th-century artist and designer. Maltaverne had long admired his Akari light sculptures, which reference Japanese Gifu lanterns, made of bamboo and washi paper.
Maltaverne liked the shape and the weightlessness of the lamps, and she wanted to make something similar, working with resources that were closer to her own country's artisanal traditions. Since France is known for its rich tradition of linen manufacturing, she decided to make lightweight lamps using linen, and she worked with a local artisan to develop a linen and resin composite.
The resulting Belle de Jour lamp is part of the Akari Unfolded collection, one of 26 lamps created by YMER&MALTA that were presented at the Noguchi Museum in an exhibition in 2018 and 2019.
Maltaverne is particularly interested in pushing traditional French crafts into new spheres of creative expression. She became fascinated with marquetry, the centuries-old practice of producing decorative furniture veneers by fitting together different textures and colors of hardwood. Her 2014 collection, La Belle Endormie: La Marqueterie Revisitée, brought the technique up to date with designs suitable to 21st-century settings.
In 2015, the Cité Internationale de la Tapisserie, a center for preserving and presenting the tradition of Aubusson tapestry, invited Maltaverne to explore a contemporary application of that technique. The Aubusson history of wool production, spinning, dyeing and weaving dates to the 14th century and is now listed as a UNESCO Intangible Cultural Heritage of Humanity, but it is most often associated with 18th-century royal wall hangings that depict elegant figures against a bucolic landscape, and its production has dwindled over the centuries.
Maltaverne visited the Aubusson region repeatedly over five years to meet with local weavers, and she developed a truly new form of tapestry, with pieces that incorporate materials such as lacquered steel and wood, bog oak and mirror-polished aluminum.
These pieces were presented last year at the Musée des Arts Décoratifs in Paris — during a ceremony in which Maltaverne was given the Chevalier des Arts et des Lettres by the French minister of culture — and later exhibited in Aubusson at la Cité.
Maltaverne has recently started to explore the possibilities of making porcelain with 3D-printing technology, though she still favors the handmade wherever possible. "All the artisans we work with are the very best, and they don't have a hundred hands," she explained. "So, we have to stay very small and continue to work very slowly, carefully and with great savoir faire."
---
Valérie Maltaverne's Talking Points