Albin Johansson Furniture
The average cost of an antique Albin Johansson Furniture is $2,008. The price can vary from $1,416 and $2,601 based on the condition, age, materials and aesthetic value for a specific Albin Johansson Furniture.
Horsch Interiors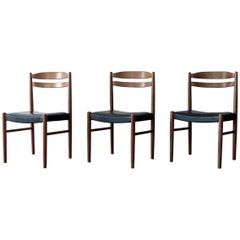 Set of Three Swedish Chairs by Carl Ekström for Al...
Albin Johansson
Mid-20th Century Swedish Mid-Century Modern Dining Room Chairs
Teak
Set of three Swedish chairs by Carl Ekström for Albin Johansson & Söner, 1950s
Nekonato Gallery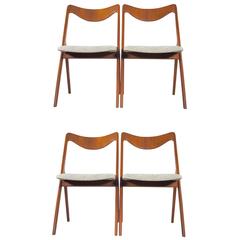 Set of Four Mid-20th Century Albin Johansson & Son...
Albin Johansson
20th Century Swedish Scandinavian Modern Chairs
Linen, Teak
Set of four teak dining chairs with curved backrest, manufactured in Sweden by Albin Johansson & Sons. Padded seats covered in grey/beige linen patterned fabric. Excellent condition.