The average cost of an antique Andre Mounique Furniture is $2,035. The price can vary from $1,418 and $2,500 based on the condition, age, materials and aesthetic value for a specific Andre Mounique Furniture.
Fins De Siecles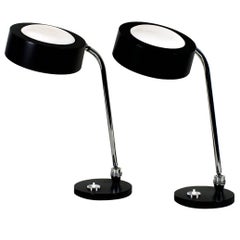 1960´s Pair of Articulated Desk Lamps by André Mou...
Andre Mounique
Vintage 1960s French Mid-Century Modern Table Lamps
Brass, Steel
Pair of desk lamps, articulated by two ball joints, black and white lacquered steel base and lampshade, nickel-plated brass stand and joints, original switch. Design: André Mounique Mak...
BLEND INTERIORS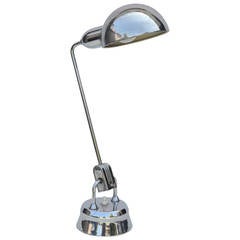 Original Jumo 600 Chrome Lamp Selected by Charlott...
Jumo, Yves Jujeau, Andre Mounique
Vintage 1940s French Modern Table Lamps
Chrome, Steel
Original Jumo 600 chrome lamp selected by Charlotte Perriand. This lamp was designed by Yves JUjeau, Pierre and Andre MOunique in the 1940s and selected by Charlotte Perriand for some o...
vingtieme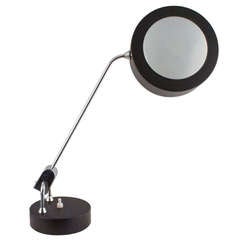 Jumo de Mounique Lamp 1970
Andre Mounique
Vintage 1970s Table Lamps
Chrome
Jumo Lamp. Designed by one of the founders of Maison Jumo: Monsieur Mounique. Orientable base, ball bear mounted shader. One bulb.