Anne Hirondelle Furniture
Erin Lane Estate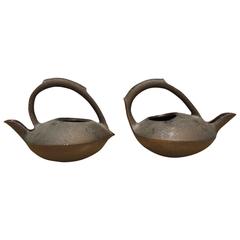 Pair of Contemporary Glazed Ceramic Teapots by Ann...
Anne Hirondelle
20th Century American Modern Pottery
Ceramic
Stunning pair of glazed ceramic teapots by Anne Hirondelle (B. 1944) titled "Ishin Denshin". Each is signed on bottom from a San Francisco estate.
Jeffrey Spahn Gallery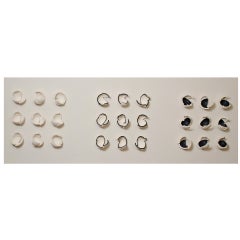 Annie E. Hirondelle Black and White Wall Texture S...
Anne Hirondelle
21st Century and Contemporary American Contemporary Art
Ceramic, Paint
Description: Annie E. Hirondelle is a well-known artist working in ceramic. She is represented in numerous national and international collections as well as museums. The last piece we h...