About Hommés Studio
HOMMÉS was born from a skilled merge of visionary identities, with distinctive perspectives of design, art, fashion, and cultures. Our brand's life motto is introducing an Haute Couture concept in the Interior Design industry. Introducing a nouveau Haute Couture Interiors concept, presenting spaces with bold and unique identities. We have focused ourselves on the in-depth study of different interior trends throughout the 20th and the 21st century, paying particular attention to how they can fit contemporary spaces. We craft our own identity with precision, challenging th...Read More

Established in 20191stDibs seller since 2021
Contact Info
More About Hommés Studio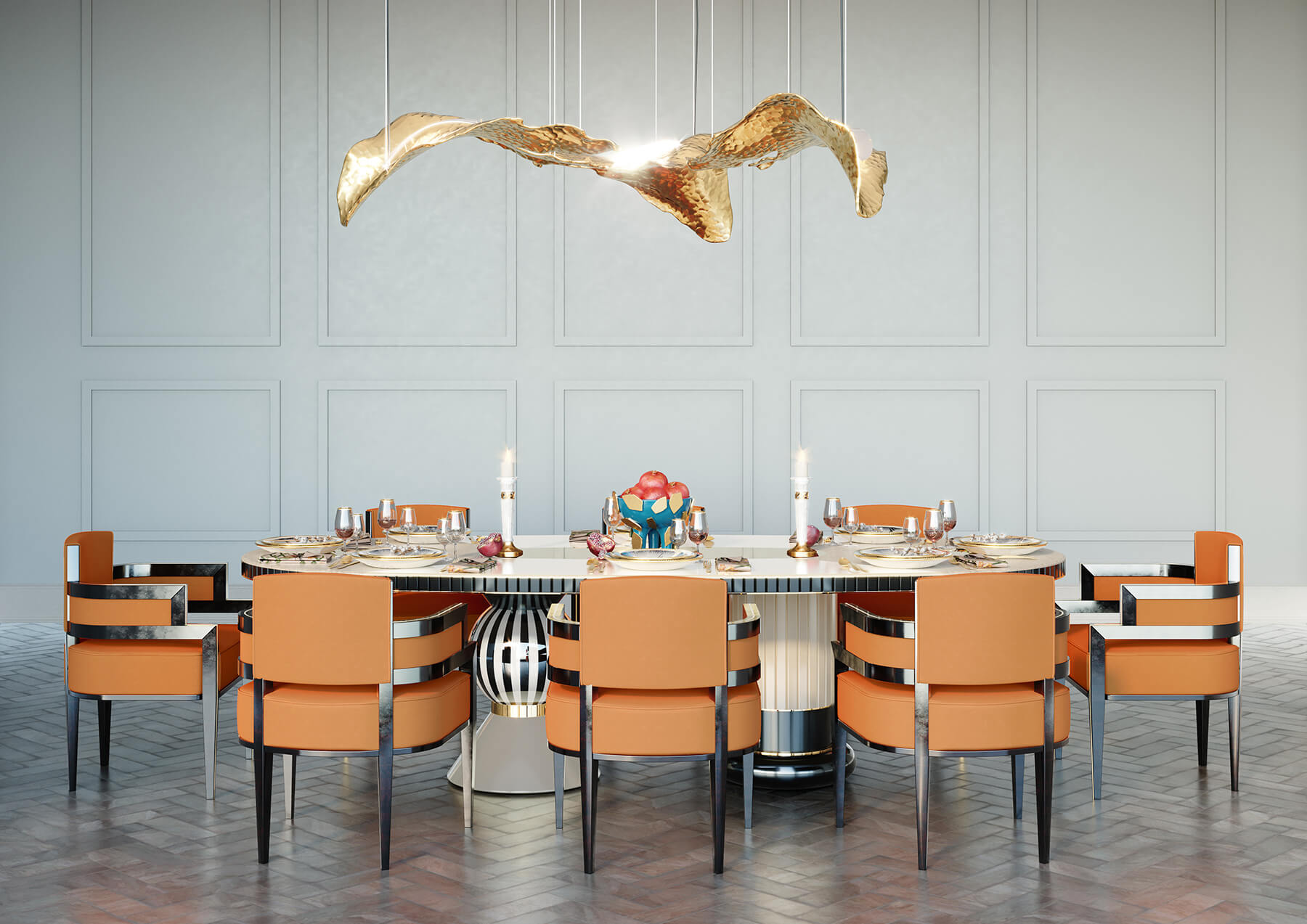 The Art of dining presents us with an exquisite dining room with contemporary design pieces and modern table decor.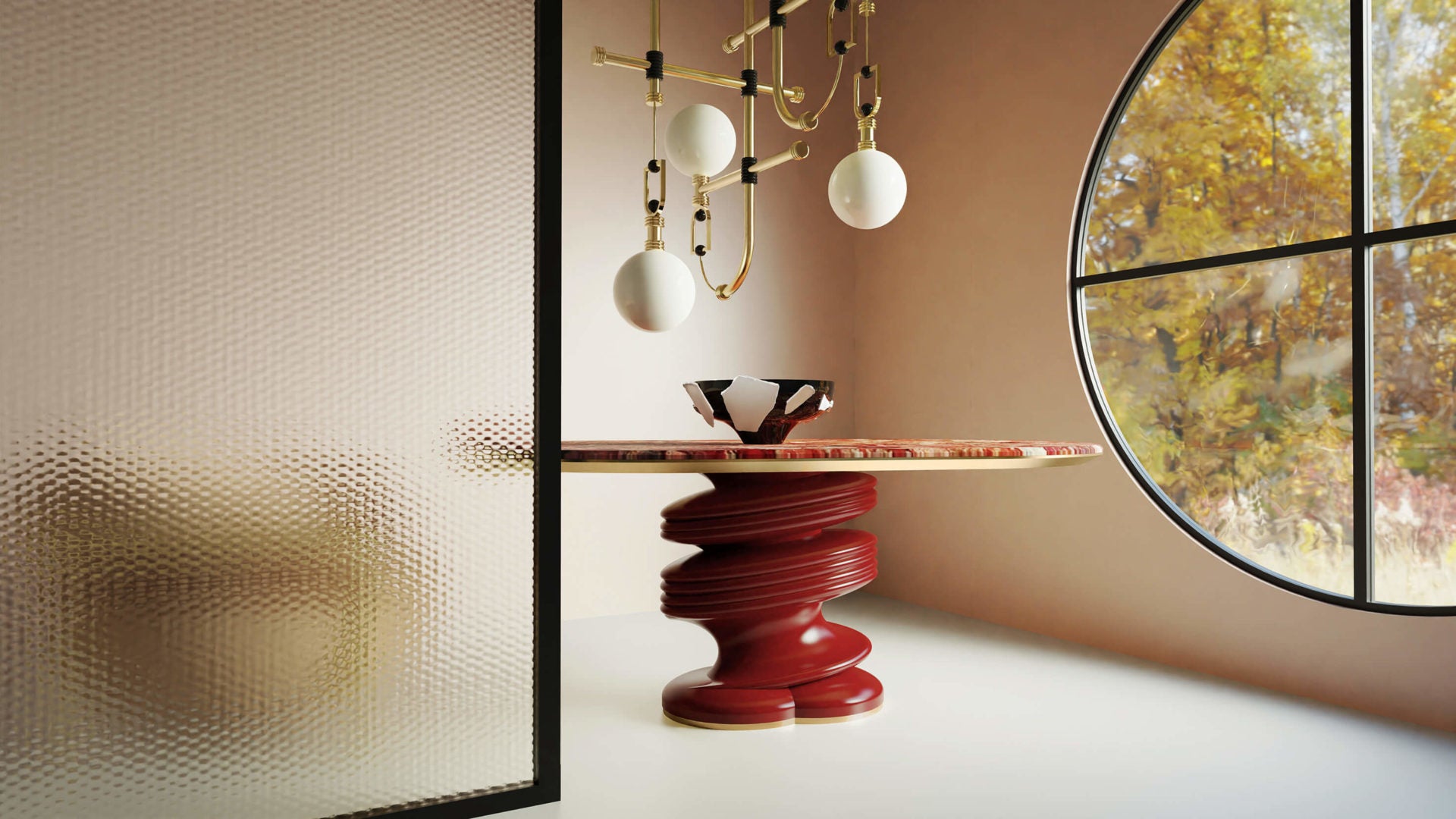 Modern dining area with a contemporary and organic dining table in red marble paired with a statement chandelier.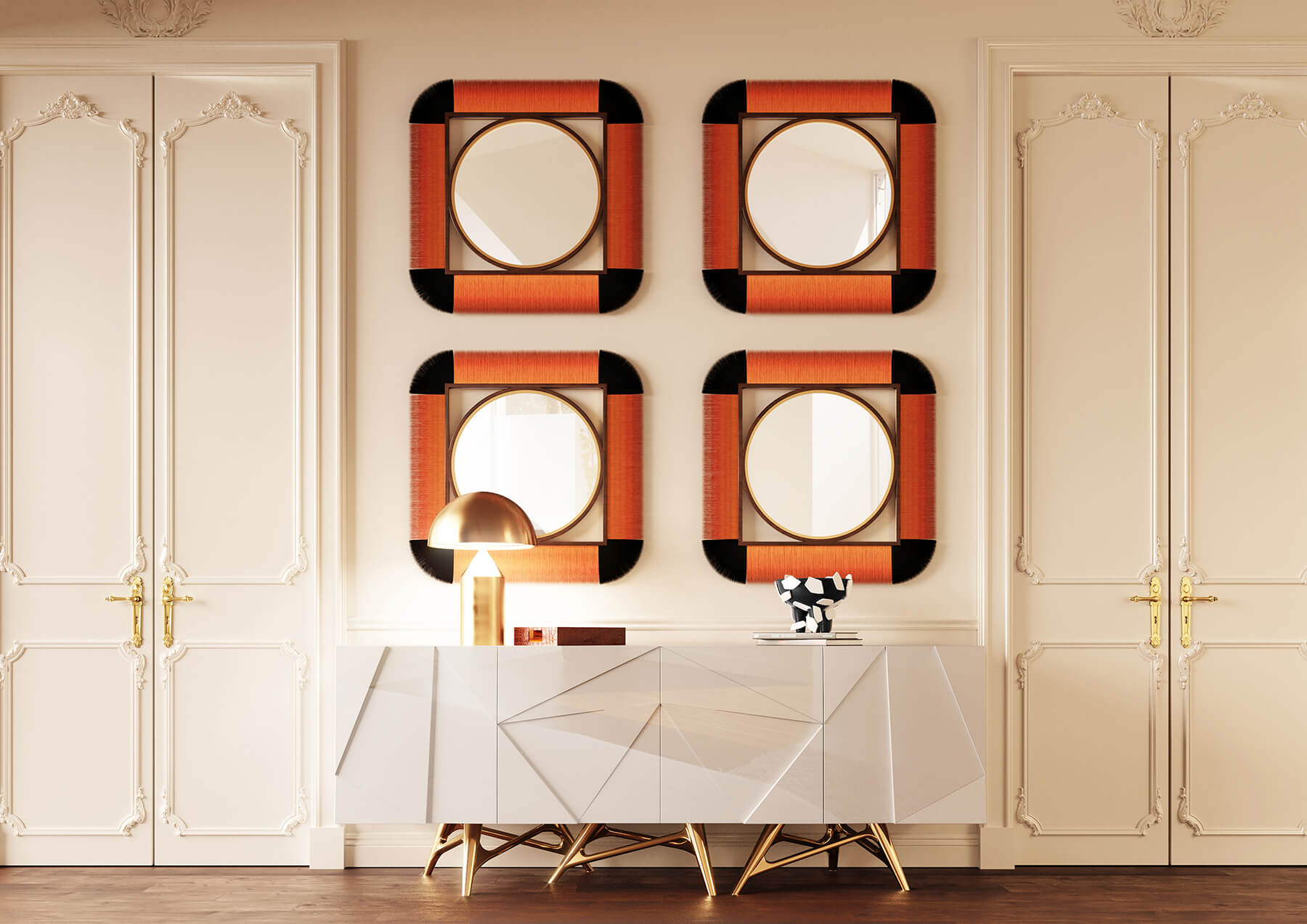 Contemporary design set that perfectly combines traditional charm with modern design.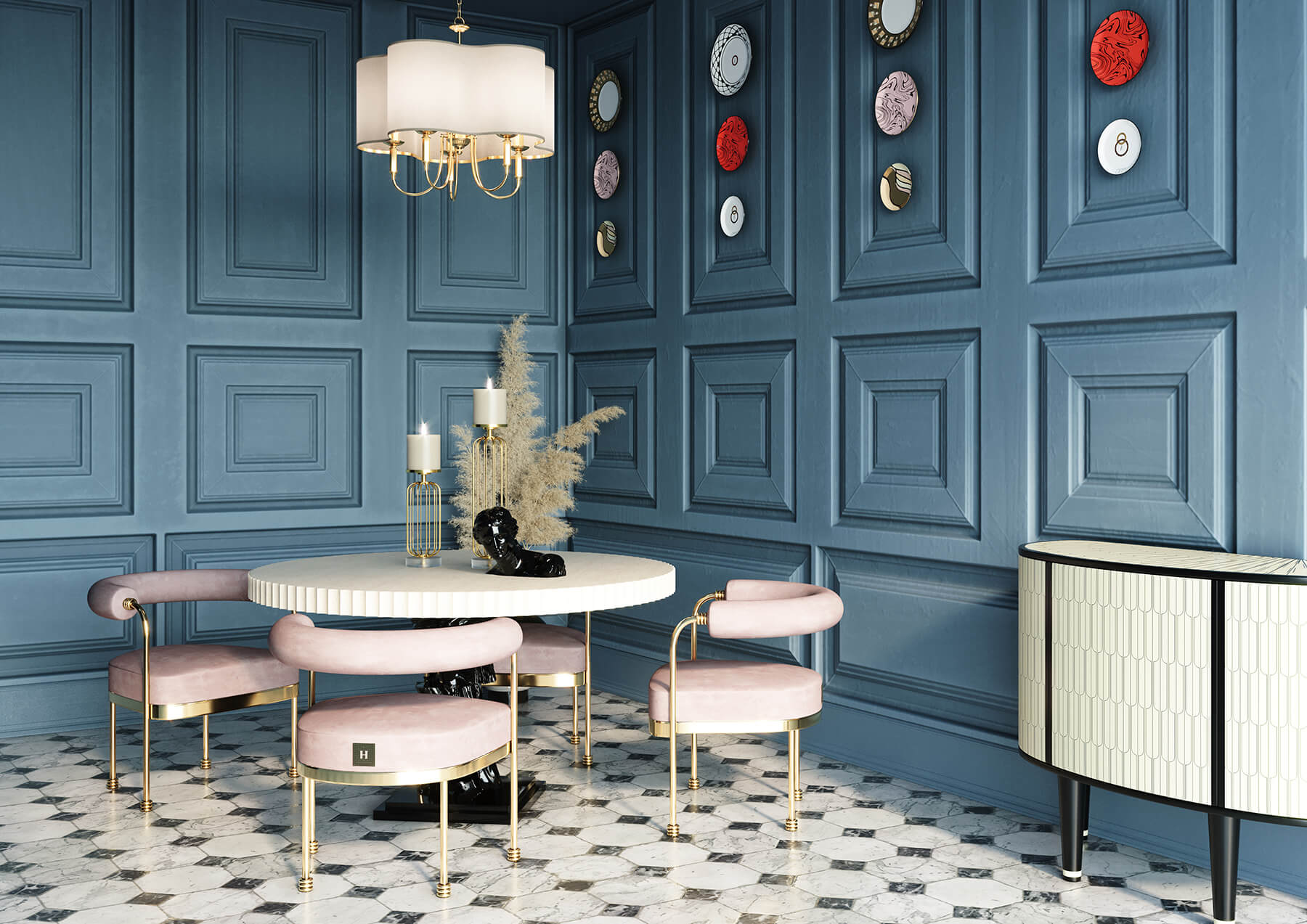 French Inspired Blue Dining Room with contemporary furniture and modern home accessories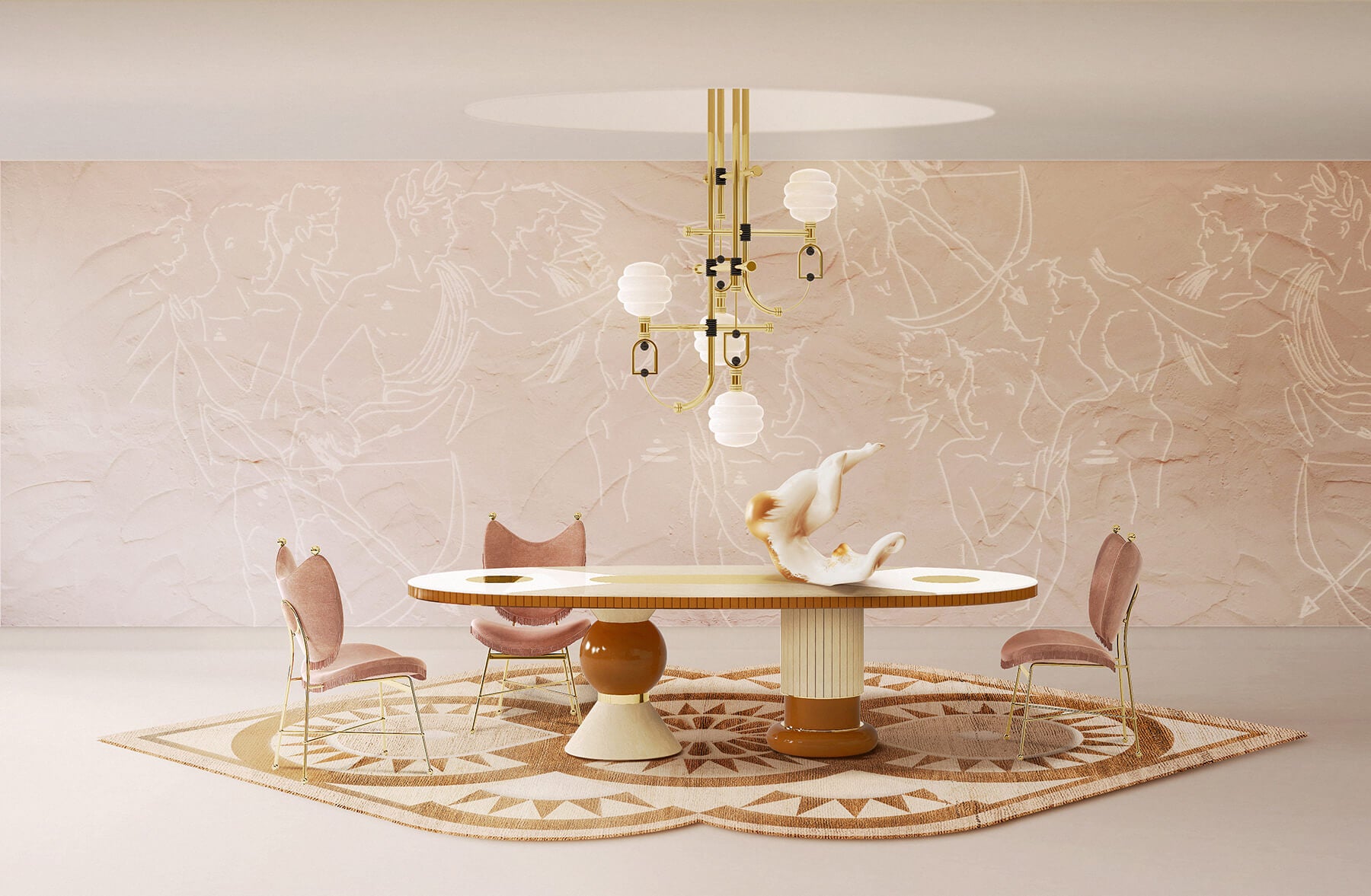 Neutral hues luxurious dining room with eye-catching pieces of design.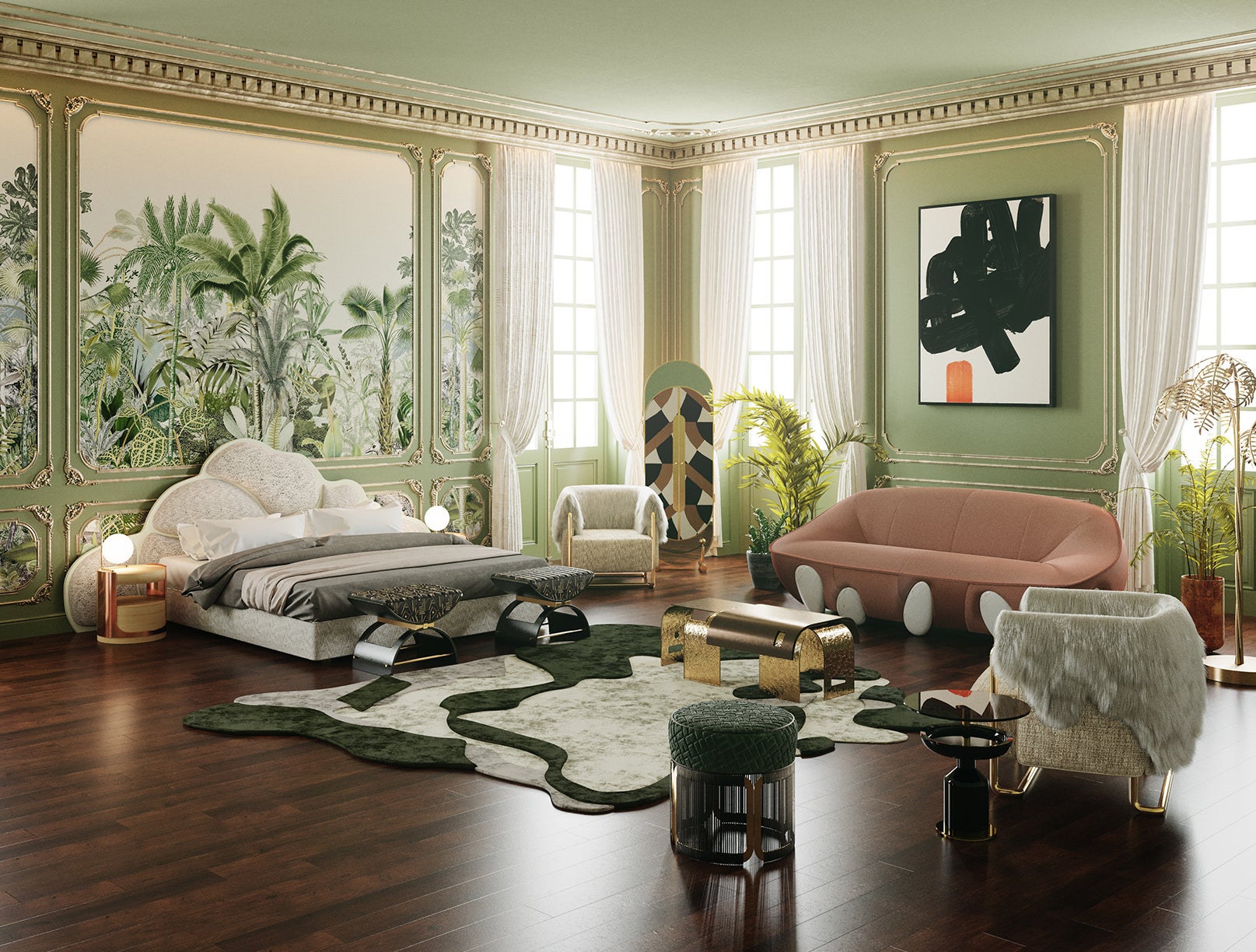 The green hues bedroom with blush details, rich colors, and wallpaper design make this room a romantic space.