About iota
iota is an international luxury brand, established in 2014, selling soft furniture at the world's top design stores and featured in the best magazines and design blogs. We create signature rugs, poufs, stools, home accessories and a limited collection of swings. Our yarns are bespoke, produced from highest quality cotton and polyester. They are a new, contemporary interpretation of luxury textile and are designed and developed exclusively by us. Our products are entirely hand knit, creating meticulous and one-of-a-kind furniture. We work with vast, bold color pallets and...Read More

1stdibs Dealer Since 2017
Contact Info
More About iota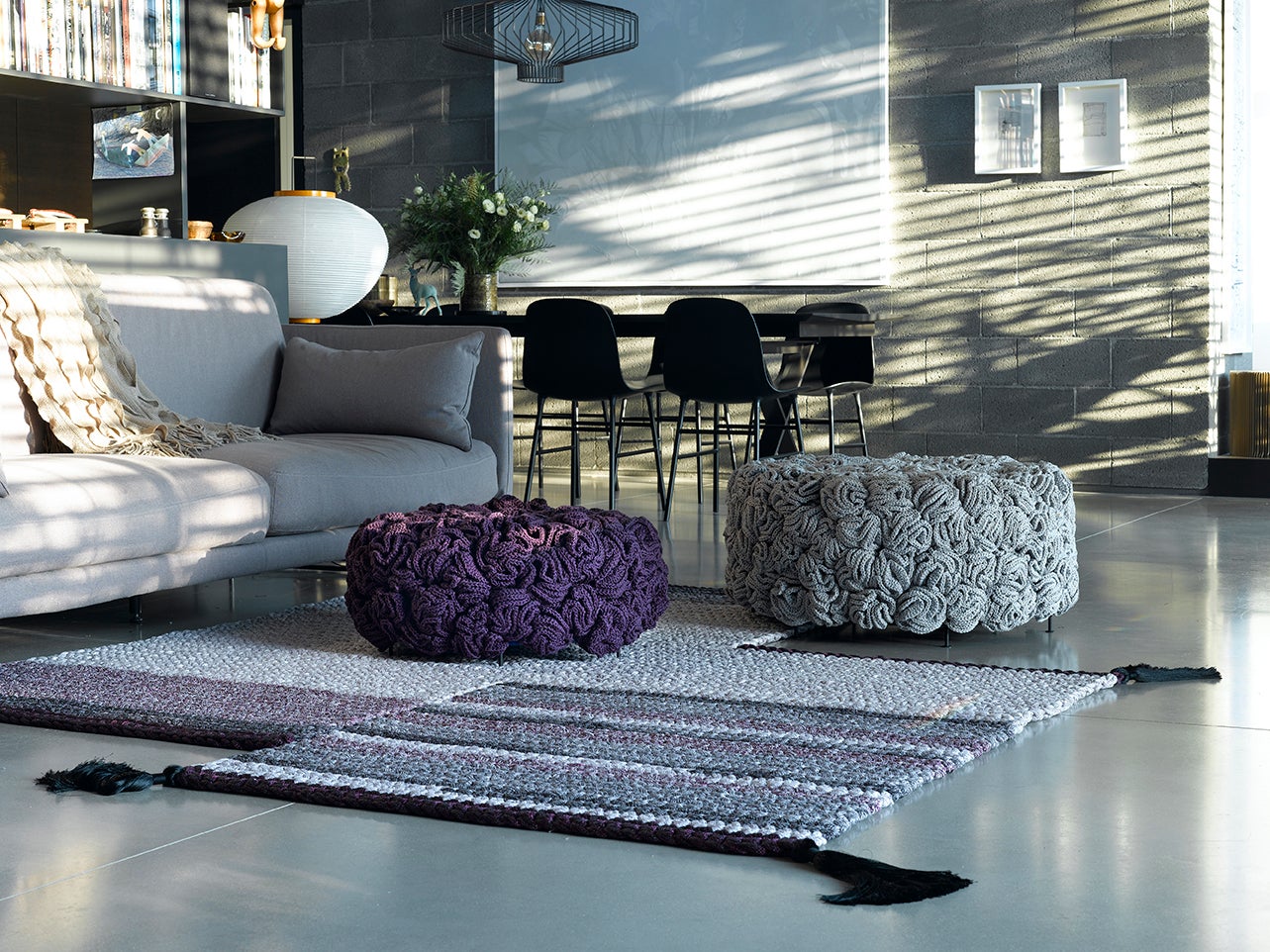 iota's products bring warmth texture and color to interiors. Their soft feel, meticulous hand work and endless details make them conversation pieces, which draw attention and interest in every setting.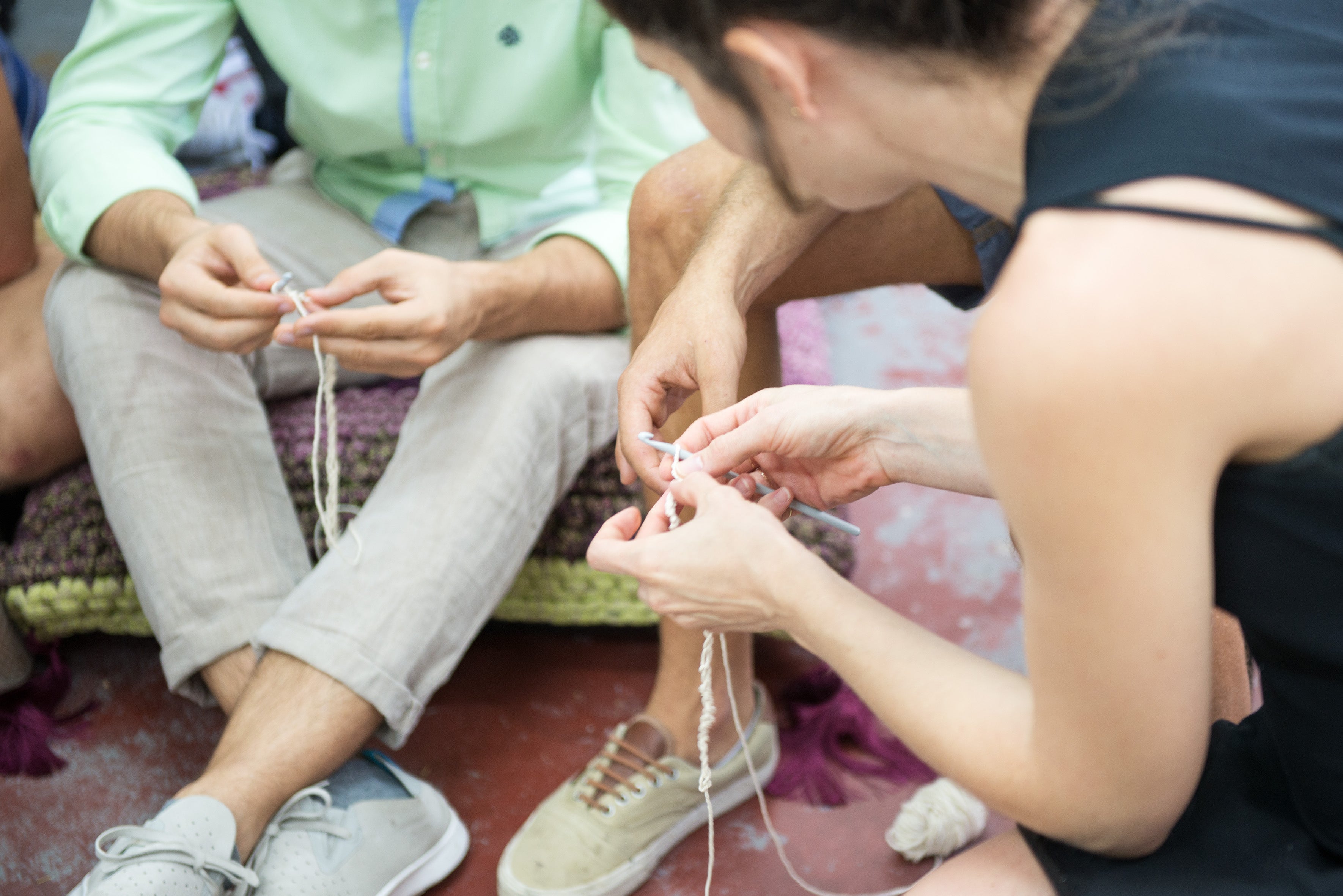 Our hand work is done by women who work in their homes. We teach these women Crochet knitting and supply work for them. We believe in women empowerment and giving back to society.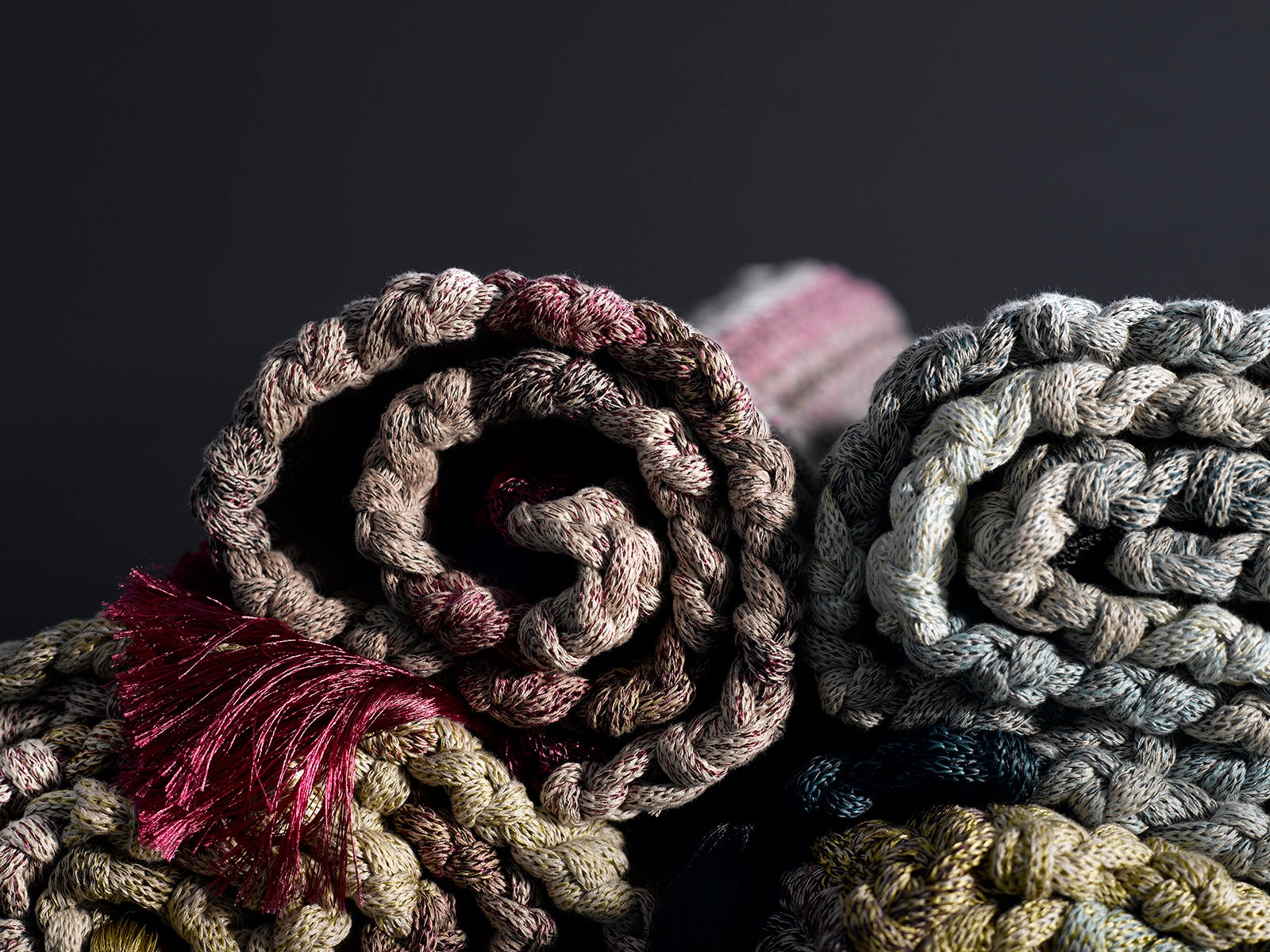 A detail of our thick scrumptious rugs, rolled and stacked. Our rugs are always bold in color and texture. They are 100% hand knit from our bespoke yarns created exclusively by us. We choose color combinations for each rug and produce a continuous gradient yarn that creates the pattern when knitted.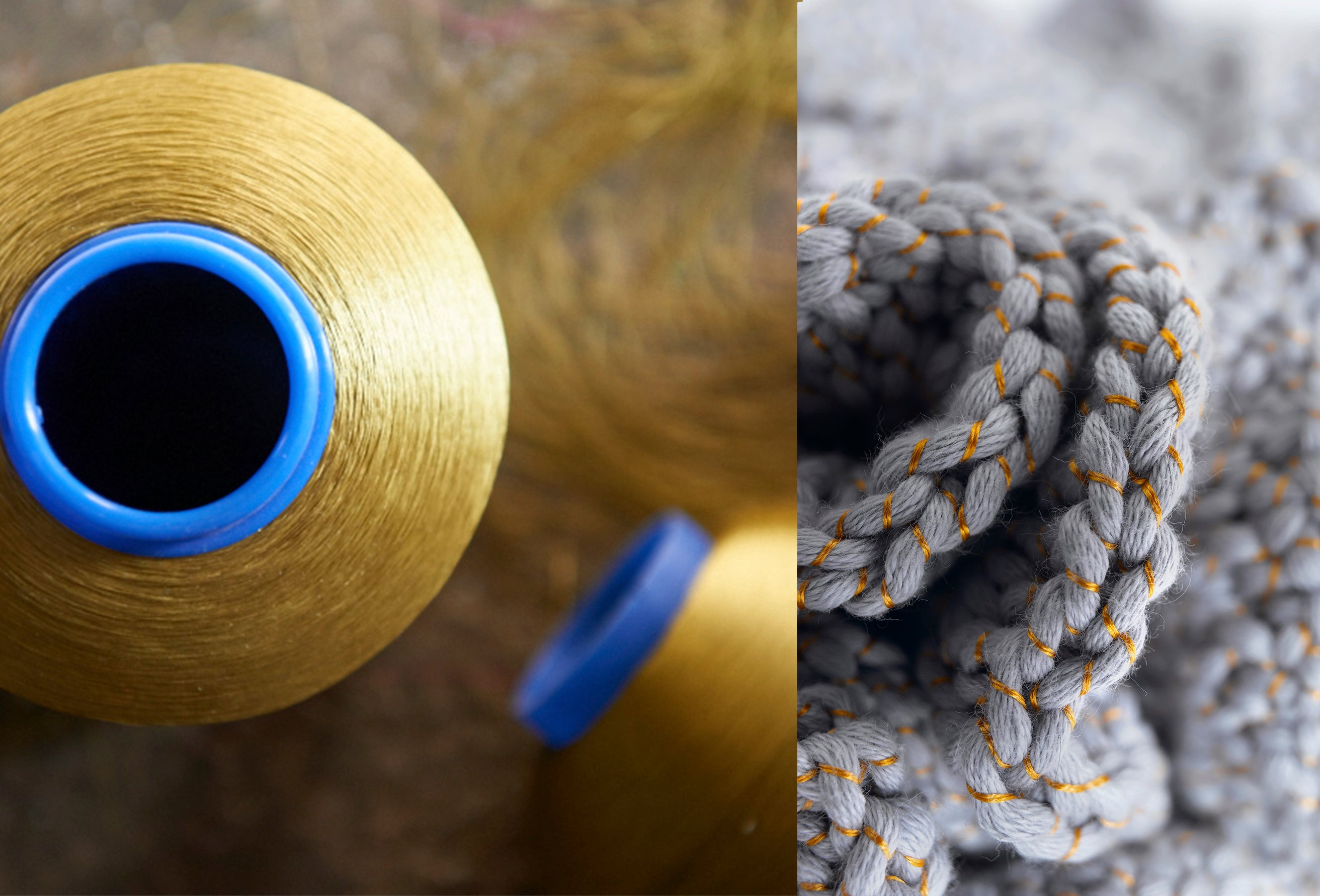 iota is all about the details. We design all our textiles ourselves and are proud to have more than 120 shades of yarns to design with to perfection. We work with a small family-run boutique factory, who help us fulfill our textile aspirations and our clients desires.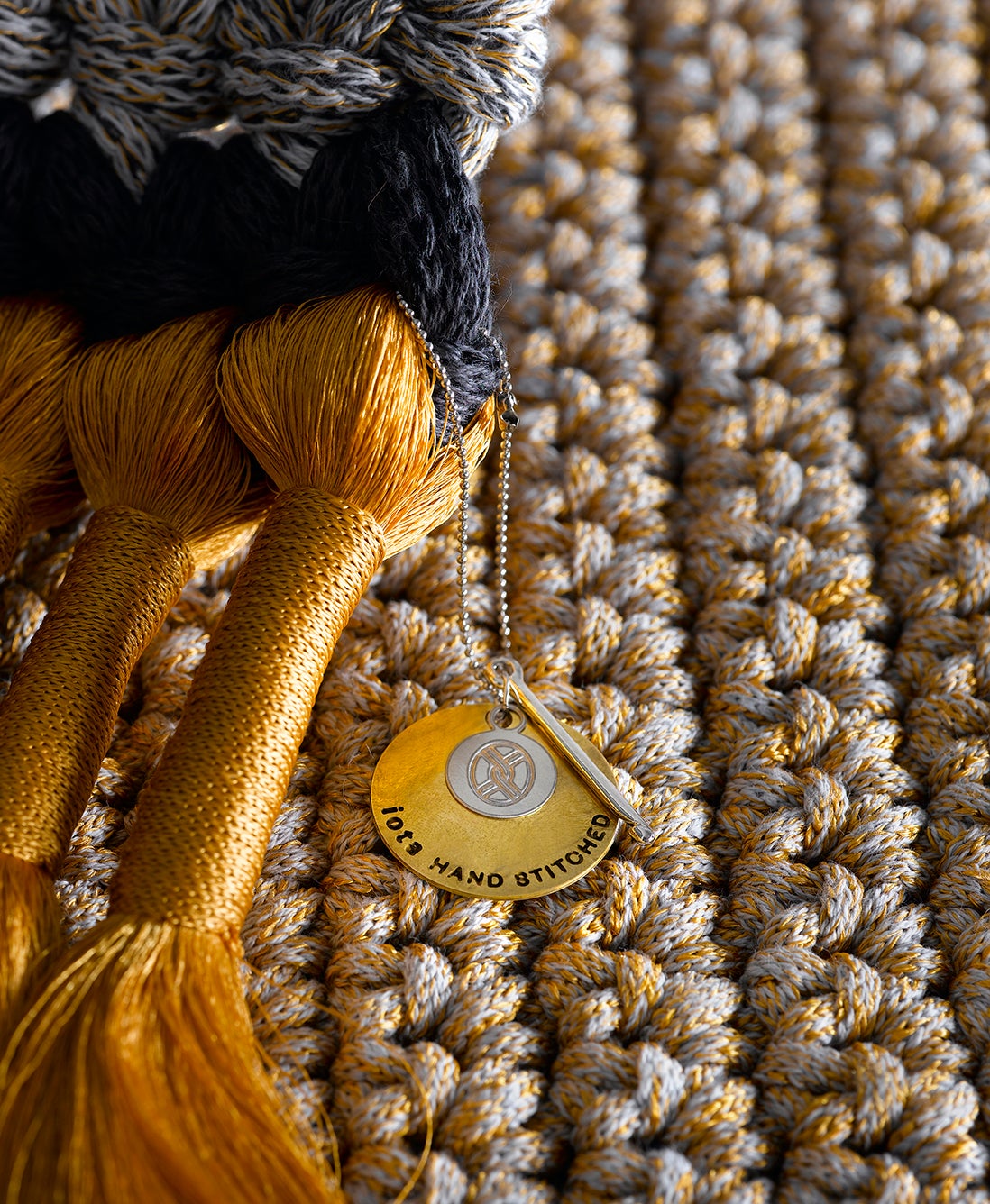 Each iota product is finished with our signature medal carrying our brand name and our guaranty for a 100% handmade one of a kind product. Like a small charm or garment it highlights our colors and designs.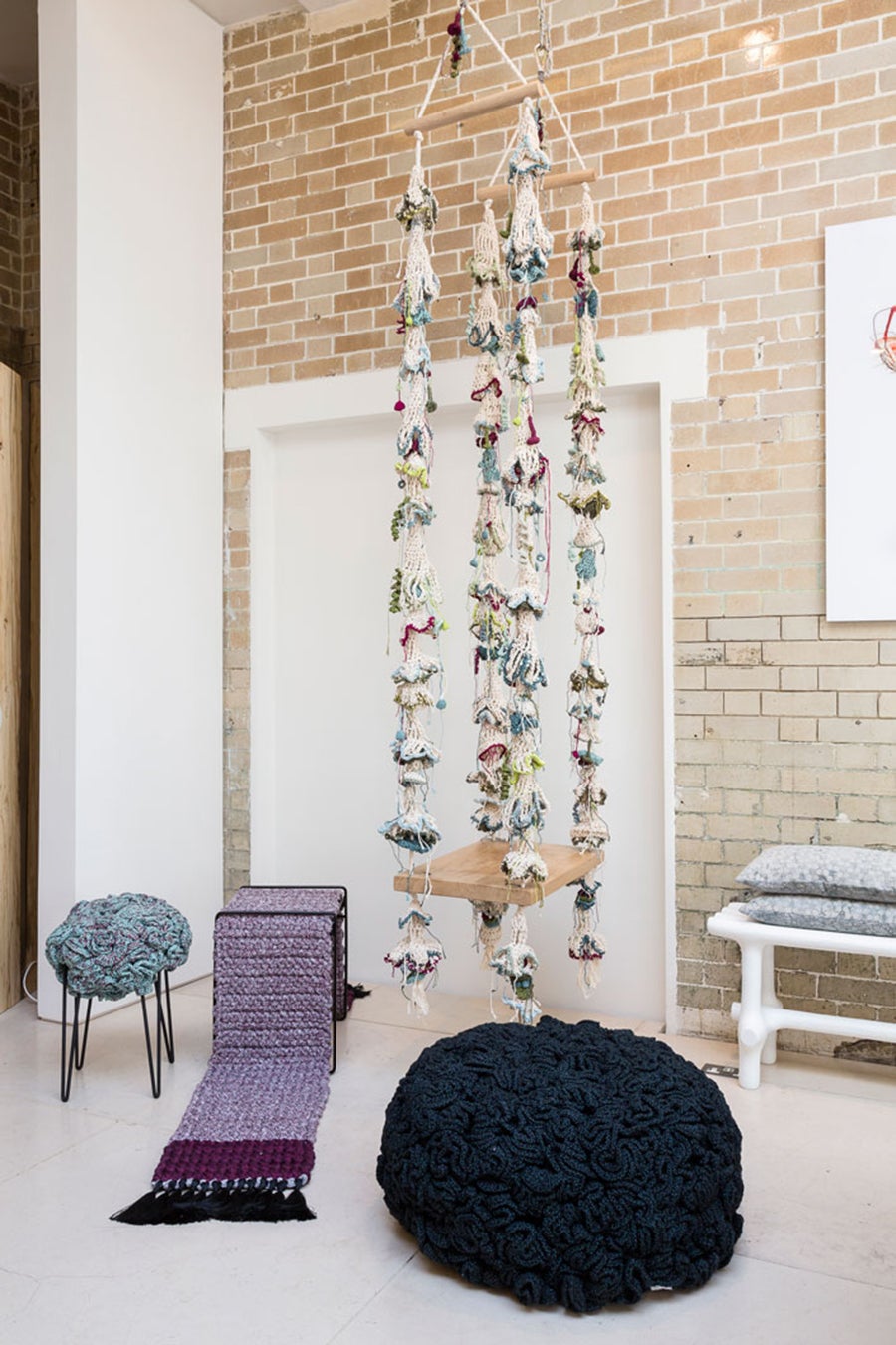 Our pieces at mint shop in London. Our products can be found in a few, very unique and trend setting design shops world wide. Mint is an interior design shop dedicated to showcasing the latest emerging talents located in London.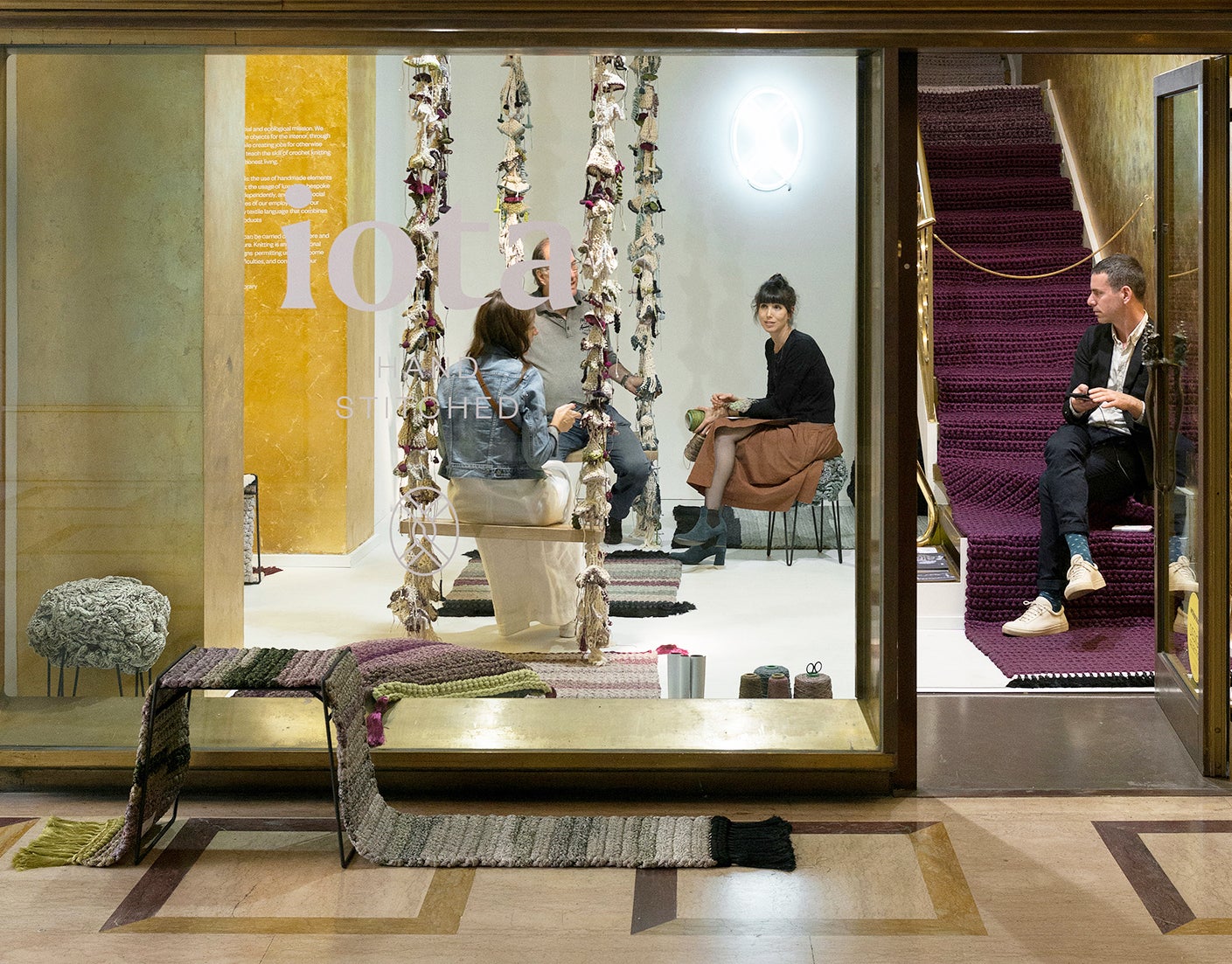 For Milano Design Week 2017 we were invited to create an installation at Tom Dixon's Multiplex in Salone del Mobile. Located in the iconic Cinema and Galleria on via Manzoni, the Multiplex became a platform for innovative design. Our swings were occupied for the whole week!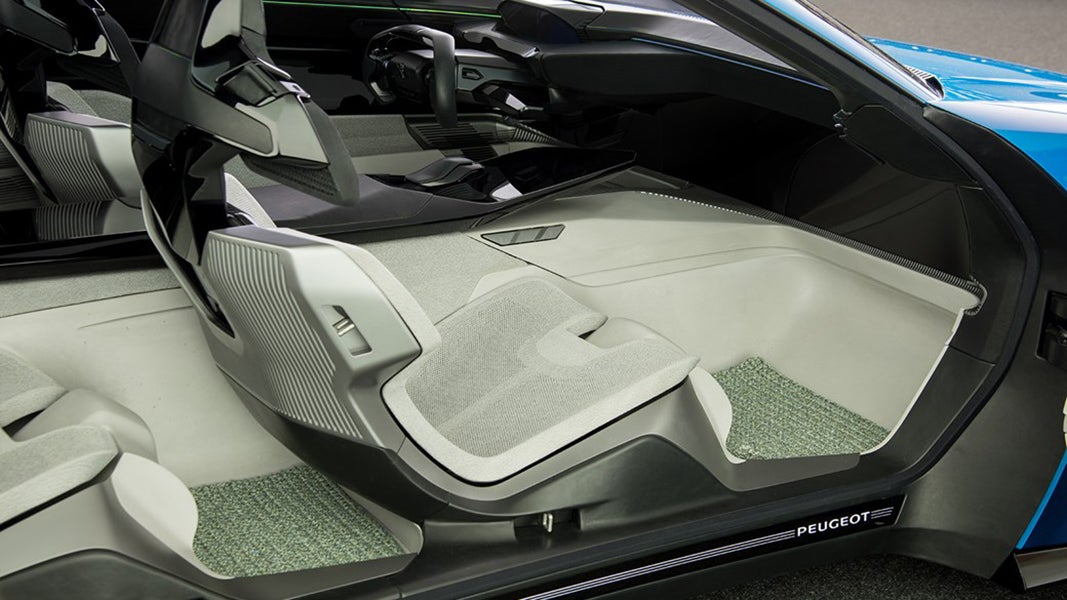 iota has made collaborations with some of the largest companies in the world. In 2017, we were chosen by Peugeot Automobile company to design the textiles for their newest concept car. This car was revealed at Geneva Motor Show. Developing new inspiring textiles is always an exciting part of what we do.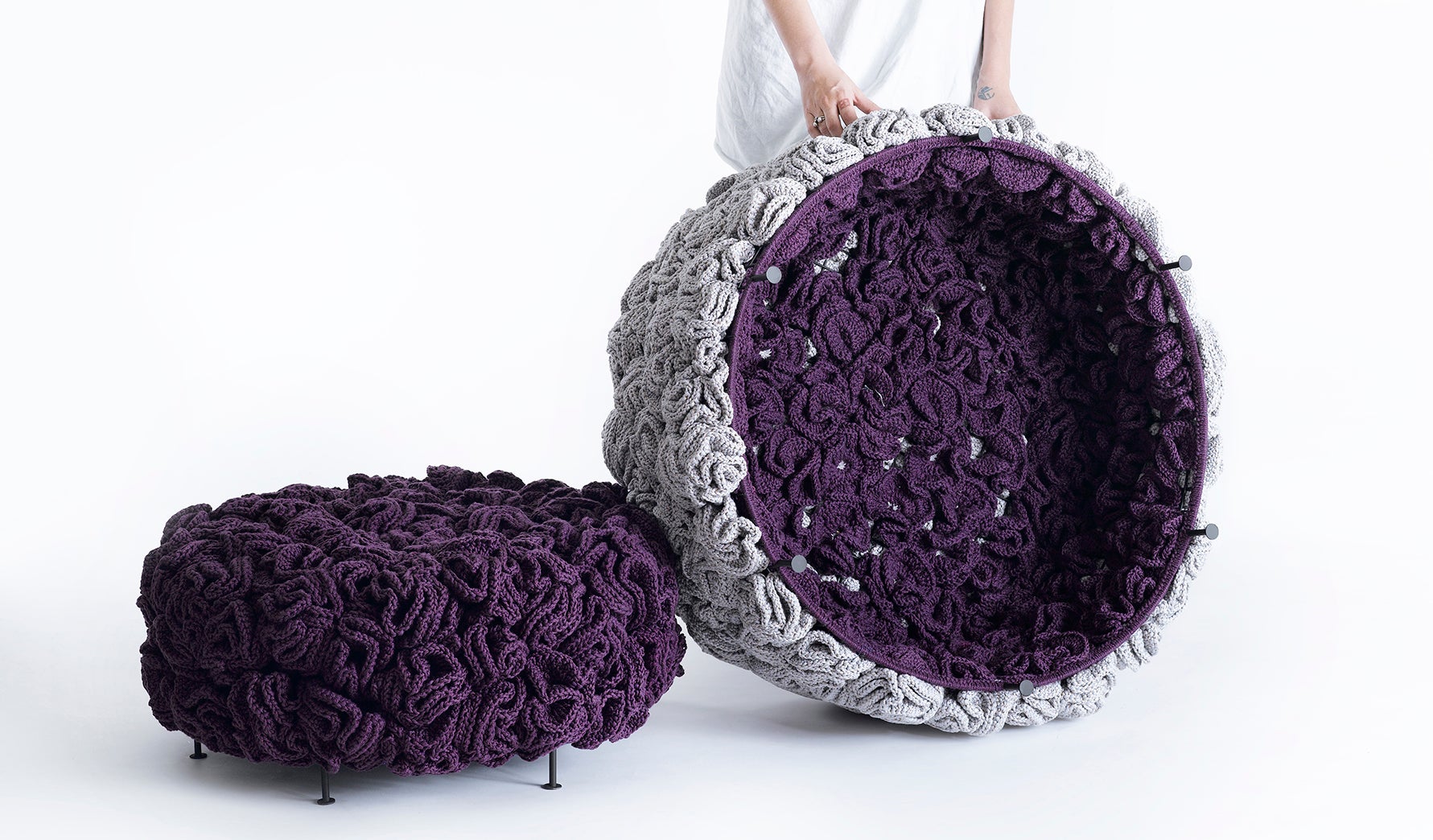 The backside of our pouf holds a secret color surprise. We believe in 360 degrees design and give great attention to every detail. The backside of our products are dealt with care just as much of their fronts.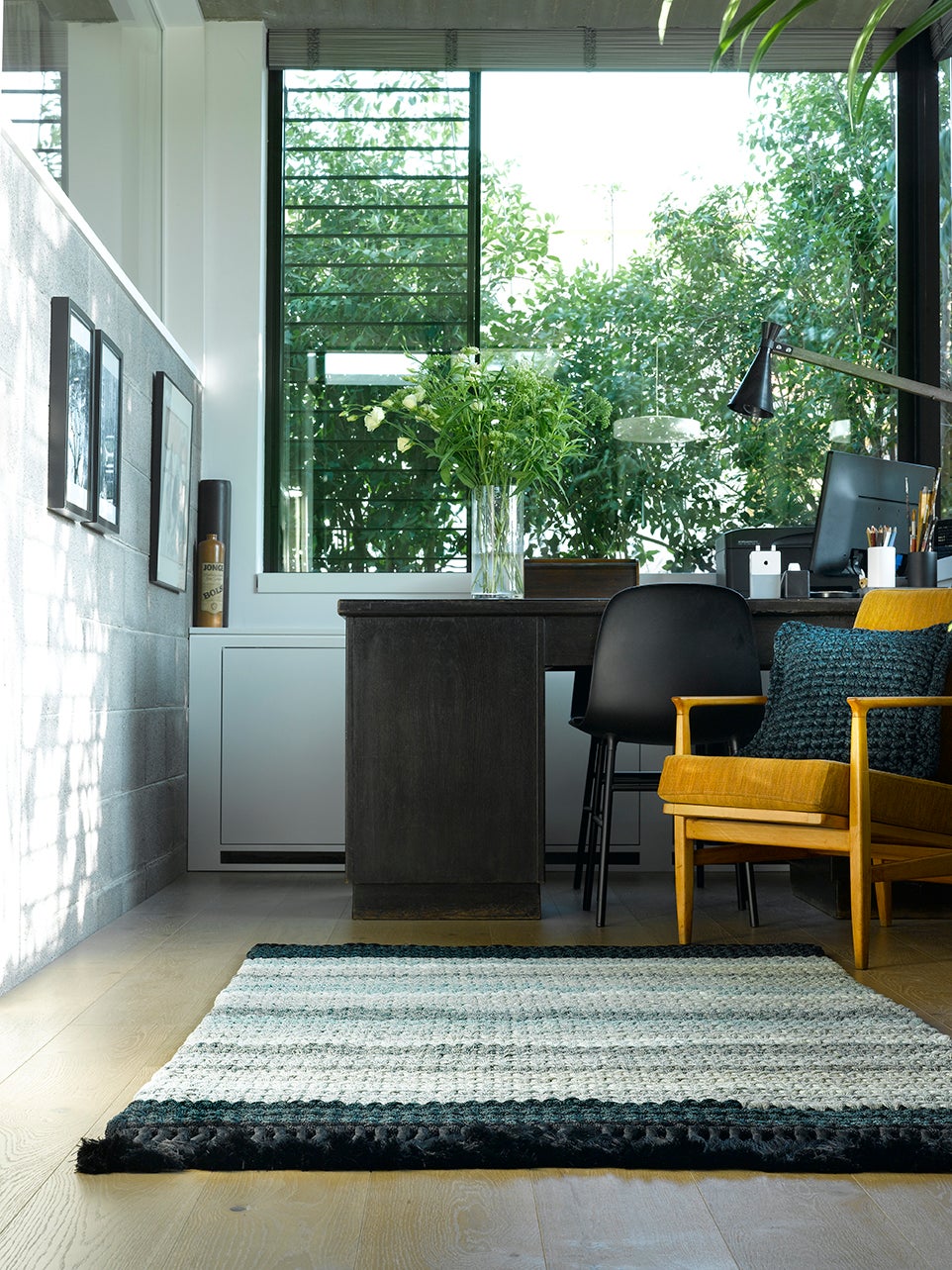 Our aqua colored rug and pillow at their new home.