About JK Designs
Since 1992 JK Designs' have connected artists to individuals, organizations, and corporations seeking original fine art. As a team we champion the importance of design collaborations in bringing creativity and beauty into the places where we live and work. We can help create a cohesive collection that tells your story. Tie into existing works or add a whole new vision. One on one services that enable you to set a budget for a one-time purchase or a series over time so that your collection comes together with ease. JK Designs' Principal, John Kinkade, founded the Nati...Read More

Established in 19921stDibs seller since 2019
Contact Info
More About JK Designs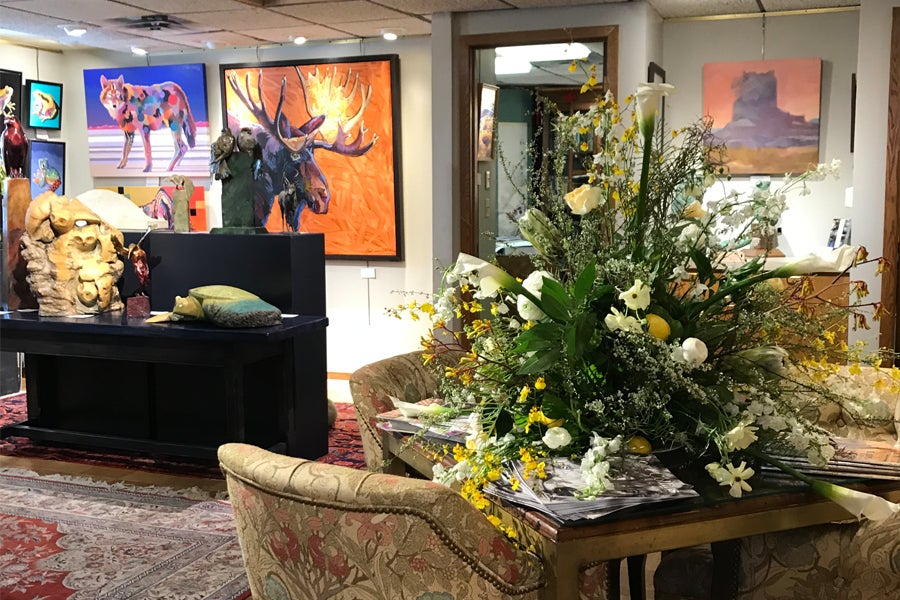 JK Designs, is headquartered at Columbine Gallery in Loveland, Colorado. Columbine Gallery provides a tranquil atmosphere for art appreciators wishing to reduce the external details of the world and indulge in the true essence of art ~ a world of visual play and internal moods.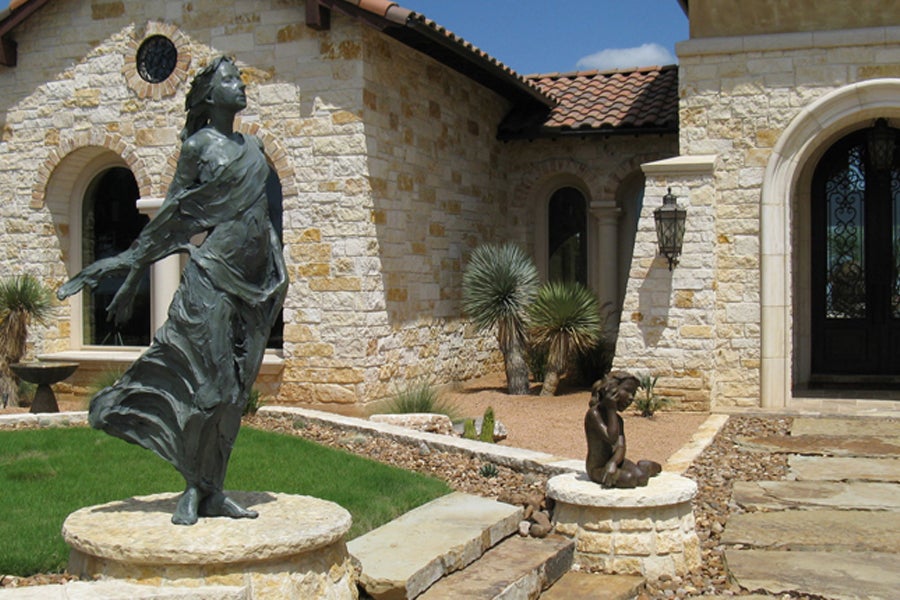 We have had the privilege of being fine art and design consultants for a number of patrons throughout the United States over the past 20 years and see this as a means to better provide artful solutions for each placement, large or small.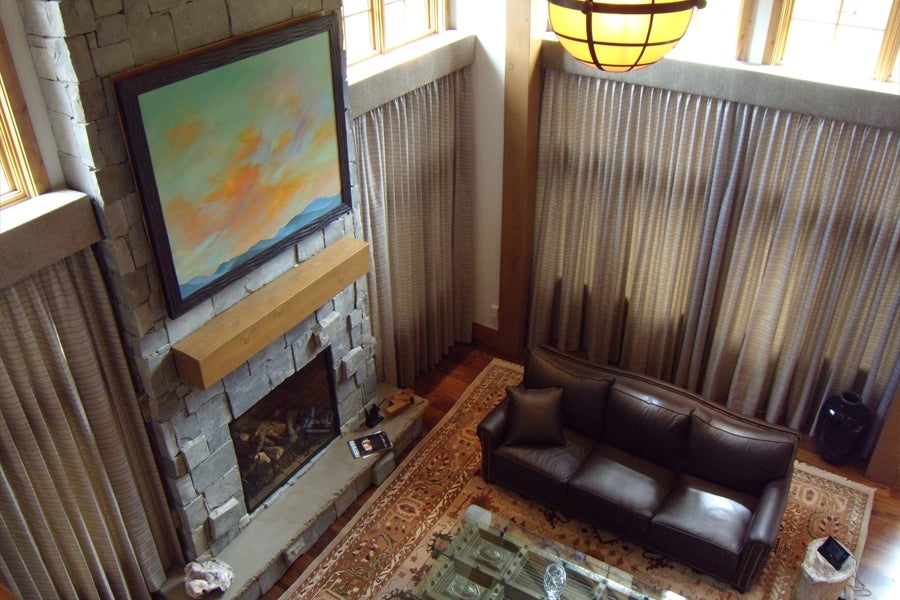 Selecting fine art for your home and garden should be a fun and fulfilling experience. JK Designs and Columbine Gallery can assist with any residential placement.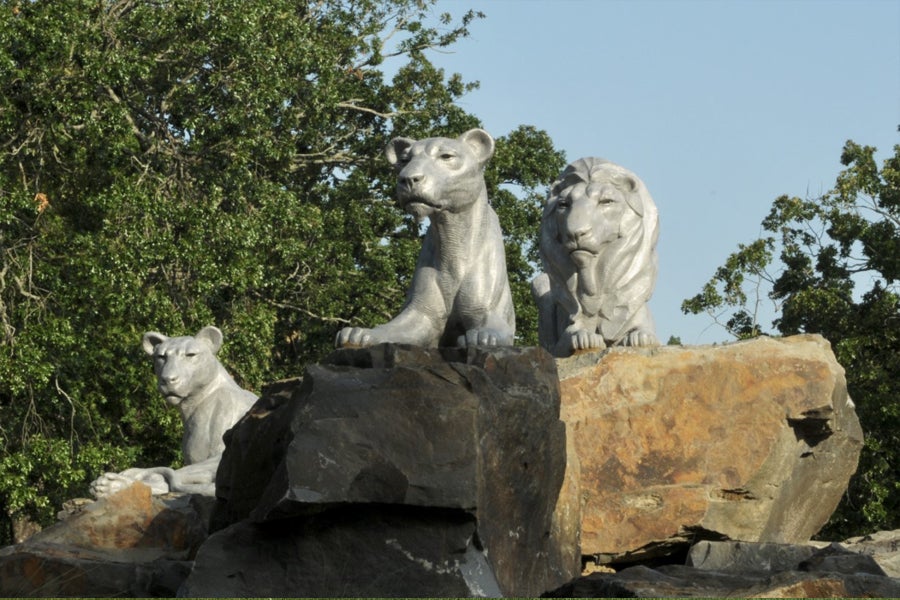 Support material demonstrates our history of success in completing over 500 public art installations ranging in budgets from $20,000 to $2.5 million; and a comparable number of major residential and corporate placements since 1992. Most notably are six sculpture placements at the William J. Clinton Presidential Center Entry and additional placements along the Riverfront Park in downtown Little Rock, Arkansas.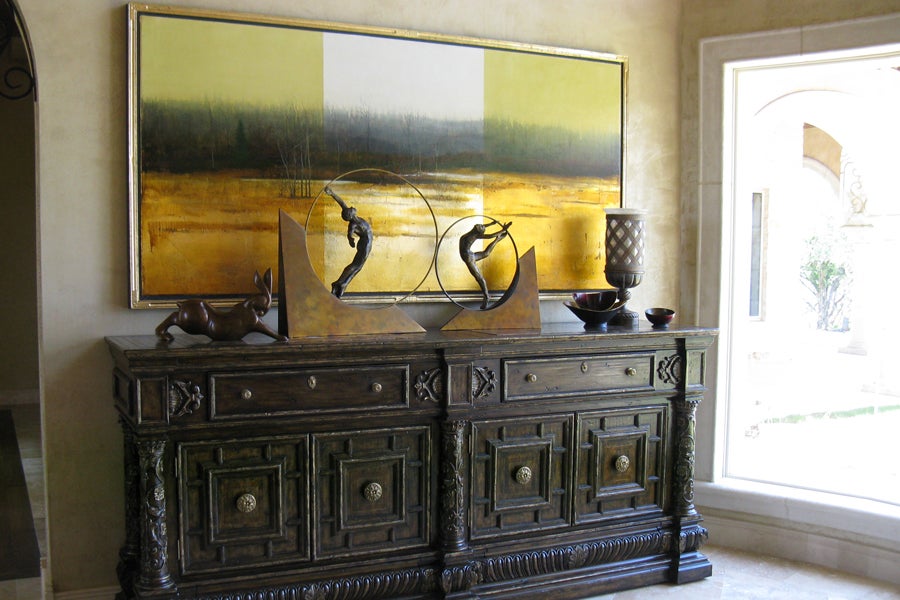 Our approach to placing fine art is to gain understanding of the intentions of the client and what the site needs; then to best complement these goals with the right art solution. We are constantly brainstorming designs for the home, business and public placements, it takes a team of artists, designers and client to create the unique place-making statements that we achieve.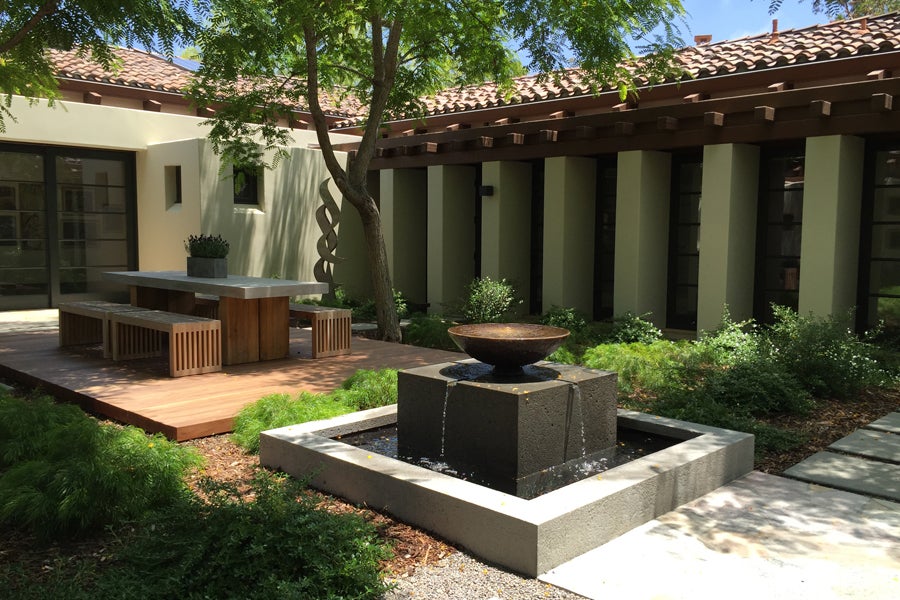 Our purpose is to champion a community of artists and to serve as a bridge between these artists and the public. Our primary goal is to allow the artists to stick to their strength - creating great artwork. We approach all aspects as a team which offers the client a wide variety of creative solutions to fulfill their unique needs. We also coordinate the many aspects involved in master planning and completing large-scale projects.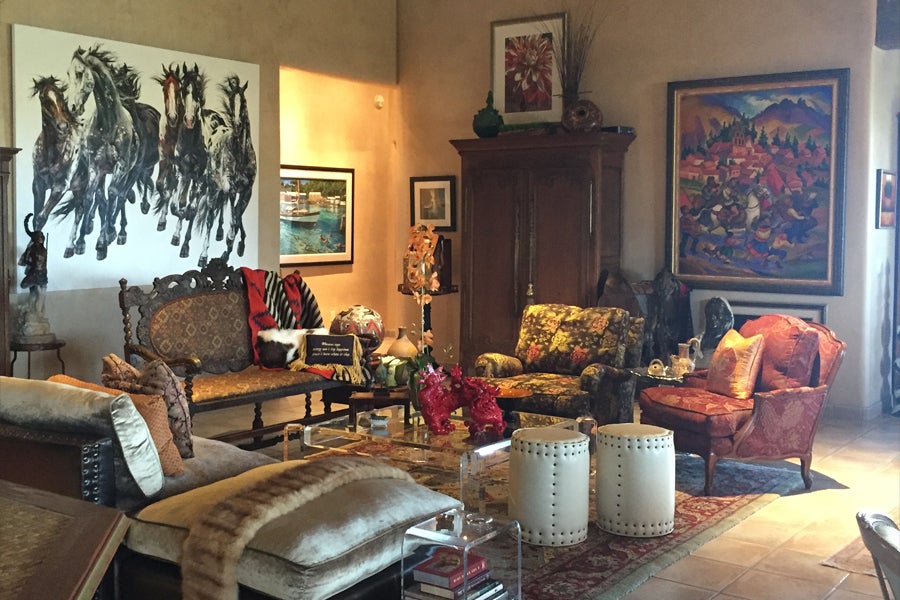 We can help create a cohesive collection that tells your story. Tie into existing works or add a whole new vision. One on one services that enable you to set a budget for a one-time purchase or a series over time so that your collection comes together with ease.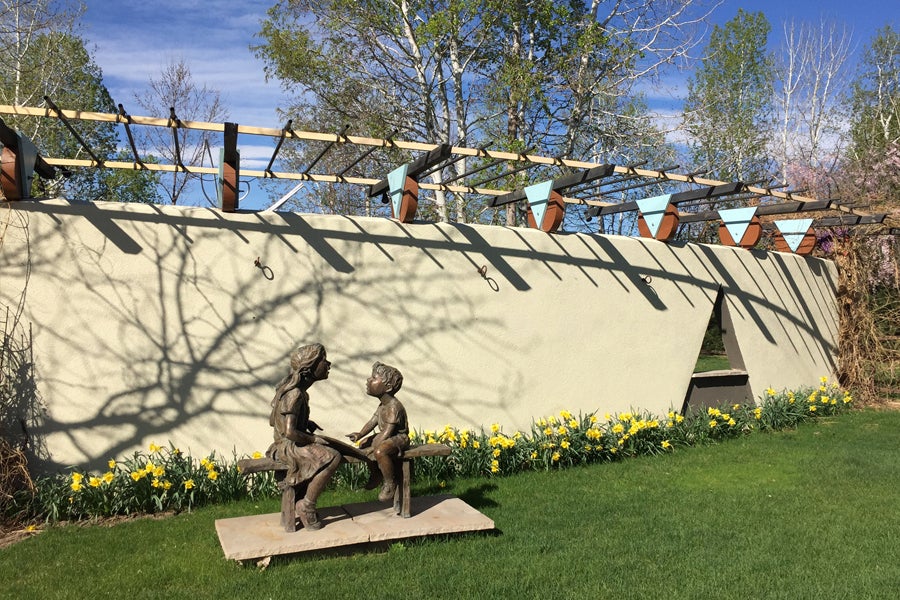 Perched above a pond with a view of the Rockies, the National Sculptors' Guild Sculpture Garden is an acre filled with unusual botanical specimens and over 100 sculptures at any given time. The garden is divided into a number of outdoor 'rooms' to exhibit how the sculptures function in outdoor settings. All of the artwork in the garden is for sale and as a result, the look of the garden is constantly changing.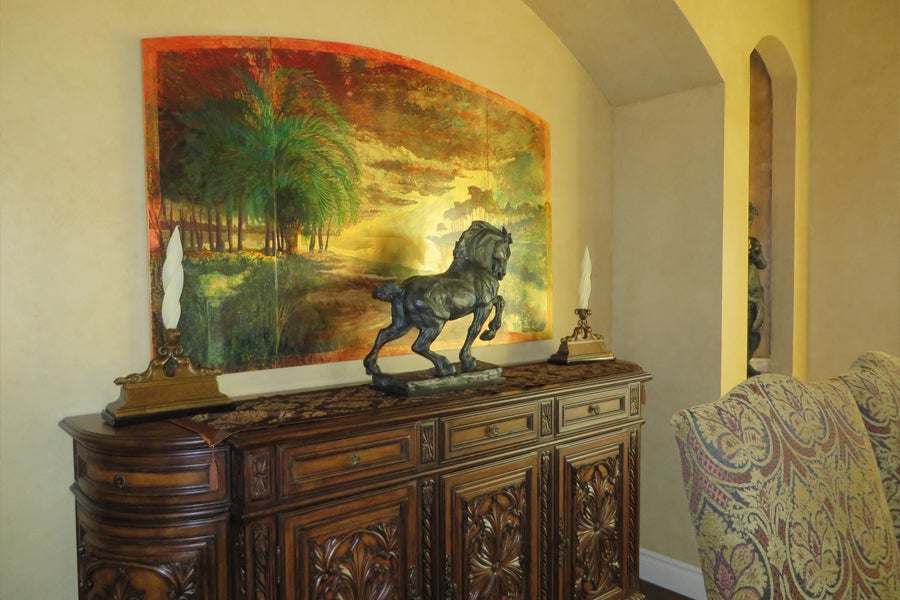 Since 1992 we have represented nationally renowned sculptors & painters working in diverse styles, subject matter and media to include oil, acrylic, pastel & watercolor, wood, stone, stainless steel & bronze.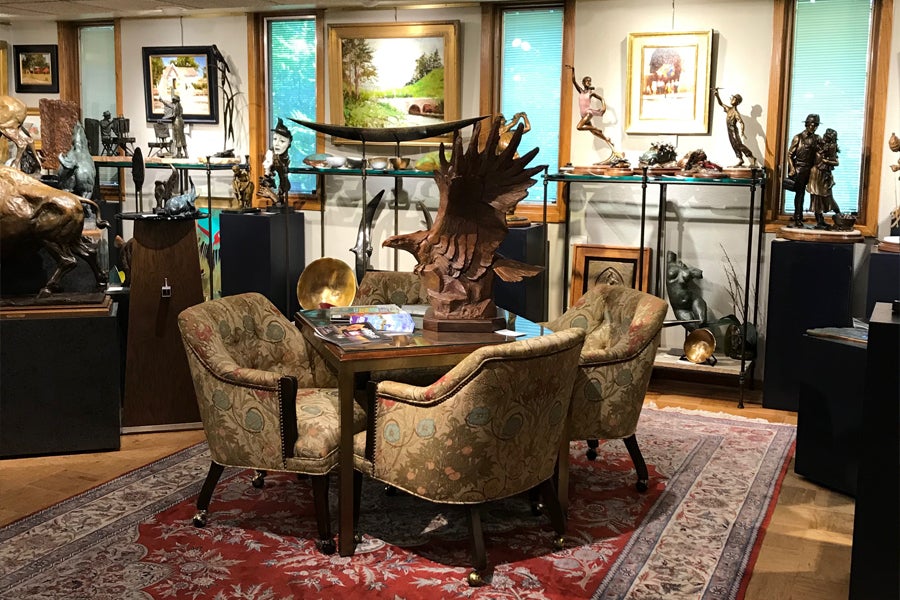 The creative open floor plan of the gallery adeptly displays works of art by more than 50 artists year-round. Special attention has further been paid to the gallery's salons and offices via an eclectic collection of designer furnishings including Barbara Berry, John Widdicomb, and Eames mixed with Art Deco, Asian and Victorian antiques. Persian rugs adorn the floors.