In this age of celebrity, being known by only one name can be a mixed bag: for every Balthus and Basquiat there's a Banksy; for every Bono, Sting and Madonna there's a Ke$ha. Among design cognoscenti, however, there's a one-named talent whose reputation is sterling: Alidad. For the past 28 years, he has been quietly but effectively transforming homes with his own unique blend of East meets West.
As is suggested by the title of his recent book, Alidad: The Timeless Home (Rizzoli), for this designer a home must pay homage to the past, while being firmly rooted in the present. "What I am trying to achieve is a house that looks as though it has been a long time in the family, even if it a new build," he tells me over afternoon tea. "I like it to feel as if successive generations have stamped their mark, while leaving the integrity of the house in place."
Born in Tehran, Alidad Mahloudji, as he was then known, left Iran with his family when he was a teenager, moving first to Switzerland in 1969 and a year later to London, where he has remained ever since. He studied statistics and computer science at the University College, London, to please his parents, and then he persuaded them to allow him to try a more artistic career. It was they who suggested he attend Sotheby's "Works of Art" course, where he became one of the lucky few to be offered a permanent position at the London auction house after finishing the program.
Before long, he was the youngest-ever director of Sotheby's Islamic Art department. He remembers it as a golden time in his life. "I made amazing friendships there," he says, "because we would be working through the night on catalog deadlines but still having such fun."
After eight years, however, Alidad began to worry that if he didn't soon leave the warm cocoon of Sotheby's he might never do so. Though he was only 30, he already felt time slipping by. He had, during his time at Sotheby's, become fascinated by the idea of interior decorating, testing out various combinations of colors, patterns and textures when exhibiting his lots on viewing days — a job that most of his peers eschewed.
Thinking he might have found a new calling, this ever-dutiful son asked permission from his parents to try his hand at something different. With their approval, but with no professional training or qualifications, he founded Alidad Ltd. in 1985 with himself as the sole staff member. Looking back, he is amazed by his own confidence — or "stupidity, really," he says with a laugh. "But it worked in my favor. Ignorance makes you fearless."
With his impeccable manners and beautifully tailored clothes, Alidad is, in many ways, an old-fashioned British gentleman. But even after four decades of life in London, he struggles to know exactly where he fits in. "Because of my looks, I will never be British," he says. "I am international, so I belong everywhere and nowhere. But Britain is my home, and I absolutely respect and love the British way of living."
When Alidad first went solo as an interior decorator, the rich colors and lavish textiles of Persia quickly surfaced as influences in his work. (At Sotheby's, he'd handled scores of antique textiles.) This gave his designs a unique signature, which captured the attention of the design media — not least of all Min Hogg (the legendary founding editor of World of Interiors), who championed his style from the get-go. As he gained experience, however, he became as comfortable decorating in a purely English style as in a Middle Eastern–inspired one.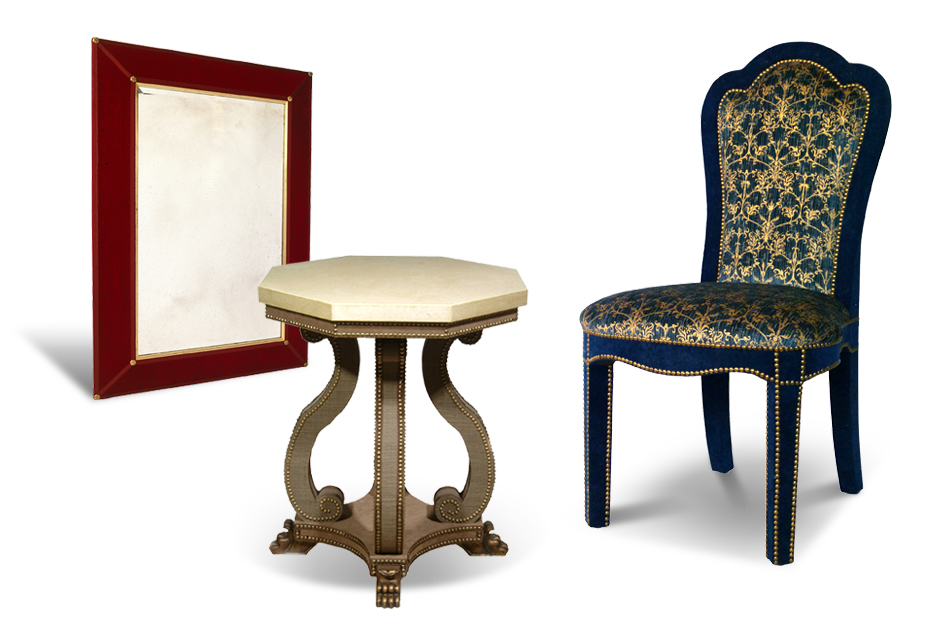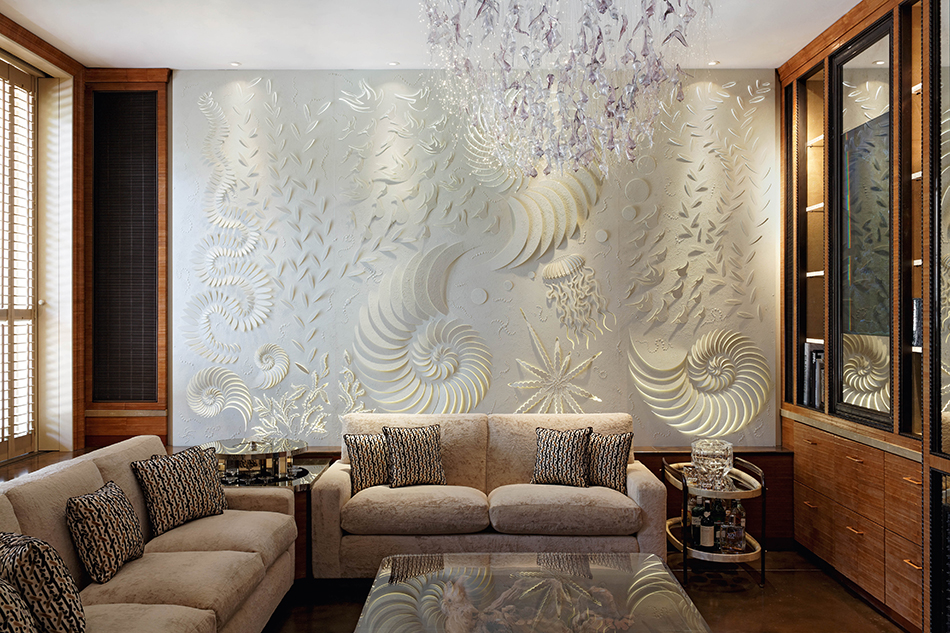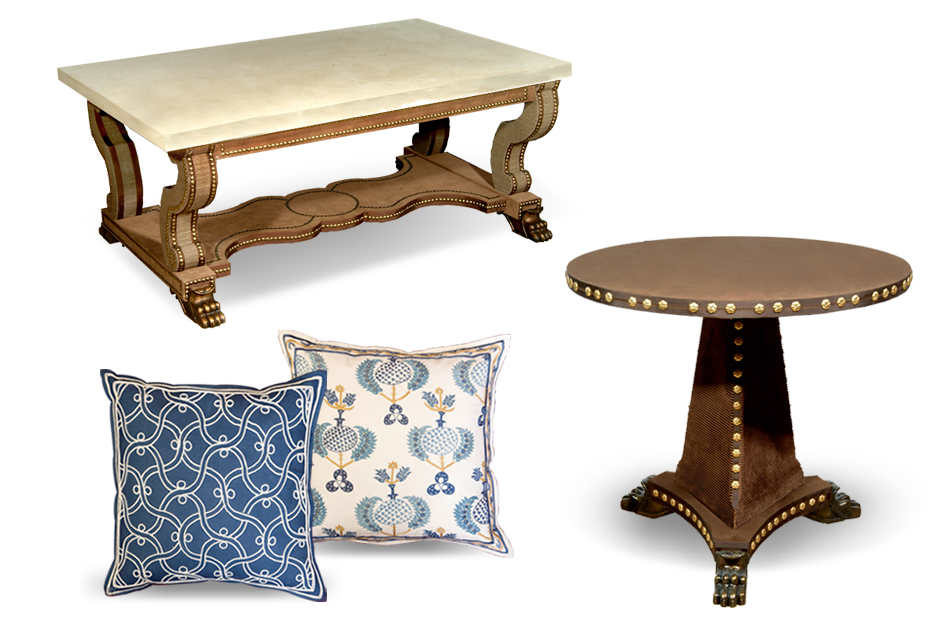 In the late 1990s, Lord and Lady Faringdon asked him to oversee the renovation of Buscot Park, their fine English country house in Oxfordshire and a National Trust property that is particularly noted for its collection of Pre-Raphaelite paintings by Edward Burne-Jones. "That was a nerve-wracking experience," he recalls. "It involved the restoration of an 18th-century interior hung with iconic 19th-century paintings, with the added pressure of the house being open to the public. It also required discipline on my part, because everything had to be refurbished and revived and yet stay as it was."
Since then, Alidad has overseen projects that range in style from 18th-century chinoiserie to pure James Bond, from baroque to Regency, from Orientalism to Hollywood glamour. It is no surprise, then, to learn that his clients hail from around the world, but he also counts members of the English aristocracy among his most enthusiastic fans. Part of his success comes from his ability to bring back to their former glory period houses that over the years have been unsympathetically reconfigured as apartments. He is no historical purist, however. Alidad design homes to be comfortable, and he is skilled at assimilating 21st-century technology, bathrooms and media capabilities into interiors that appear to have been unchanged for decades — if not centuries.
Part of the Alidad signature is the attention he lavishes on walls. Plain taupe or beige? Not for him. Instead, he produces rooms where walls are lush with de Gournay birds and blooms, panelled in verre églomisé or cocooned in red-and-gold fabric. His own jewel of a Mayfair apartment also proves a case in point: Against walls covered in embossed and decorated leather wall-panelling and complemented by a trompe l'oeil Italian coffered ceiling, he has hung gilt mirrors and Ottoman portraits just above; candles are everywhere, creating an atmosphere that is magnificent by day and intoxicating by night. All this is not to say that Alidad can't employ a light touch, but, even when he does, his interiors are still defined by layer upon layer of pattern, texture and color.
While the decorator's manner is engagingly modest, he has also built up a mini-empire in recent years. Launched 10 years ago, the Velvet Furniture Collection was the first of his product undertakings: a range of velvet-clad baroque– and neoclassical-inspired forms on which he collaborated with the furniture designer Thomas Messel. For Pierre Frey, he went on to design the Mauresque Collection, inspired by the bold patterns of 13th- and 15th-century Hispano Mauresque designs, a mélange of geometric and floral patterns. For Chelsea Textiles, he has designed both the Bosphorus Collection (an embroidered range based on 16th- to 18th-century Ottoman documents) and the Medici Collection (inspired by Italian Renaissance velvets).
While he certainly uses many fabrics of his own design when decorating, a typical Alidad room will also feature antique textiles that he adeptly throws into the mix. "It is harder and harder to source these," he says of the antique pieces, "but I always leave gaps when designing, so that I can add something historic into the scheme. Old textiles are essential to convey that sense of timelessness I try to achieve."
Keen to extend his market, he launched Studio Alidad in early 2012. Carried out by members of his team, this service offers a pared-down version of his look and is designed to appeal to a younger and more cost-conscious clientele. "It means we can now do an entire house in months, rather than years," he says. "There is still great attention to detail, but the schemes are nowhere near as complicated. It is perfect for holiday homes, rentals or the starter homes of my clients' children."
By contrast, it's not uncommon for the projects he takes on himself to require two years, and he still personally attends every client meeting, along with a team that includes interior designers, architects and interior architects. "We might begin with nothing but a vast concrete shell," he says, "and put in every single thing down to the last bowl of flowers."
For Alidad, though, it is not just the look of a room that counts, but how it feels. "When I do a house, I spend a lot of time and energy absorbing who the client is and how they like to live and work," he explains. "When I finish a home, I want it to fit the clients like a glove."
While he has won many awards and accolades over the years, he has one particularly fierce critic: himself. To this day, he says he has never completed a project that he thinks is quite good enough. "I am a perfectionist," he sighs. "That is my nature. But it means I always think there is something wrong. I see the faults that nobody else sees. The day I think everything is fine, that is the end for me. I might as well pack up my bags and go."
---
Alidad's Quick Picks on 1stdibs