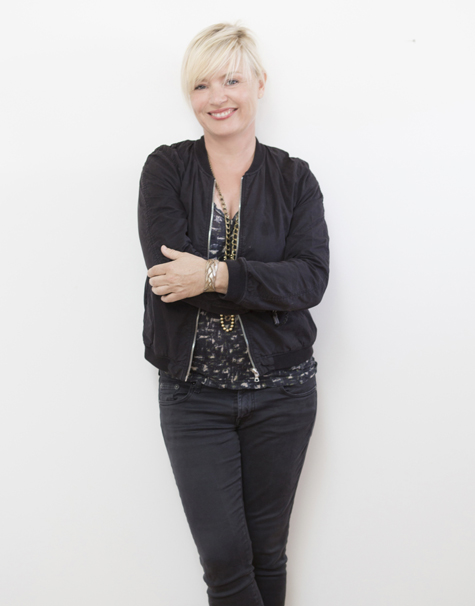 In California, the state that made Richard Neutra, Frank Gehry and Thom Mayne famous, few women architects have achieved that level of success. But Barbara Bestor has the talent and the pedigree to join the pantheon.
Knowing she wanted to be an architect early on ("It says so in my eighth-grade yearbook"), she studied at Harvard, the Architectural Association in London (the alma mater of Rem Koolhaas and Zaha Hadid) and Sci-Arc, the downtown Los Angeles epicenter of architectural innovation.
These days, she is getting plenty of attention for projects that include the Silver Lake Conservatory of Music — a nonprofit founded by Flea (of Red Hot Chili Peppers fame) — a new Innovation Bar for Jamba Juice in Pasadena, a tech company headquarters, and the expansion of the hipper-than-hip East Hollywood breakfast spot Sqirl. She is renovating two houses, for two different clients, by mid-century master John Lautner, making her a go-to preservationist. And she recently completed an award-winning necklace of 18 small homes in Echo Park, the kind of project, with an urban planning component, that makes her feel, as she puts it, "like she is finally flexing her muscles."
"I want to be asked to do the next Sea Ranch," she says, referring to the influential 1960s planned community of unadorned vacation houses located far north, in Sonoma County.
Many of her projects are houses for clients who rely on her interior design advice.  And that poses a problem: If she chooses fabrics and furniture, is she less than a serious architect?. "I like designing wallpaper and objects," says Bestor, who points out that some very important architects — including Adolf Loos, Rudolph Schindler and Frank Lloyd Wright — did too. But it might be riskier for a woman, in a profession still riddled with sexism, to admit that she enjoys what is sometimes derided as mere decorating.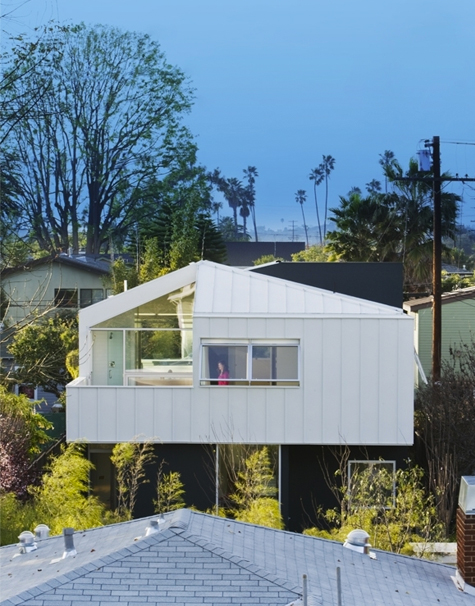 Not for Bestor, who clearly contains multitudes. She is an academic, director of the Julius Shulman Institute at Woodbury University (named for the legendary photographer, and dedicated to the understanding and appreciation of architectural imagery). Her last book, however, wasn't an intellectual treatise but Bohemian Modern, which looked at environments she's created in East L.A.'s Silver Lake neighborhood, her stomping ground. Now she is considering writing a second volume of Bohemian Modern, for which she has plenty of new material. Her current clients include such California free spirits as Jill Soloway (the creator of the TV show Transparent), Mike Diamond (aka Mike D of the Beastie Boys) and fashion designer Trina Turk, all of whom share her lack of pretension. The furniture she chooses for their houses is as likely to include canvas Butterfly chairs as the sort of Italian-made sofas with five-digit price tags that are typical of Westside neighborhoods like Brentwood and Santa Monica.
There is no typical Barbara Bestor home. One that sums up her approach, however, is the Floating Bungalow in Venice, where a neighborhood of cottages was being overrun by blocky mansions. Bestor wanted to pay tribute to the vanishing bungalows but also give her clients a bit more than a bungalow's square footage. She did that by building a bungalow-ish house, slightly abstracted and cubist, raised up like a statue on a pedestal. The pedestal contains the house's more public rooms (kitchen, living room, den) laid out as in a loft, with concrete floor and patterns based on street art. Upstairs, in the private spaces, she emphasized the bungalow-ness of the house, making sure its skewed gable roof was visible from every point. What Bestor gave the clients is both a symbol — the cabin in the sky, presented like a representative of an endangered species — and a chill place to live.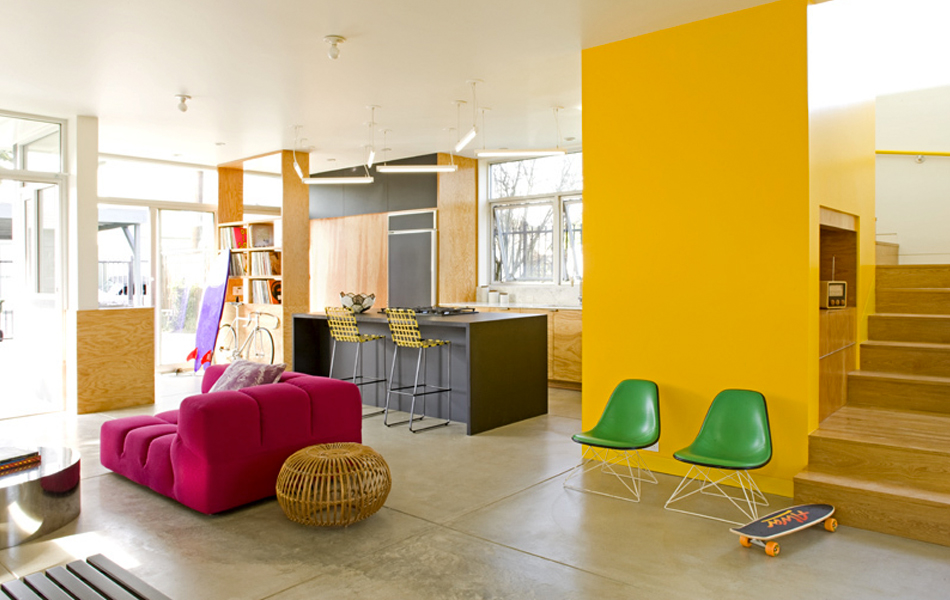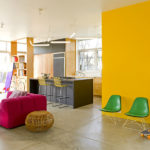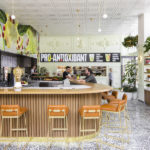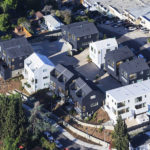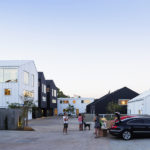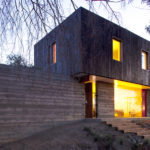 ---
There is no typical Barbara Bestor home.
---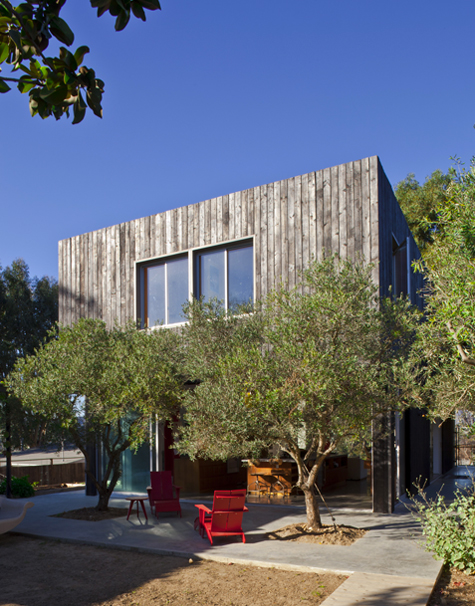 In Laurel Canyon, another outpost of California bohemia, she renovated a '50s house that had been chopped up into little rooms. There, she blew open the spaces while preserving the home's modest mid-century DNA. Her interventions included installing a bright-yellow pivot door (which, unlike a hinged door, can be up to four feet wide and still operate smoothly) and covering an old fireplace in black-and-white tiles from MarrakechDesign. Other handmade elements include a kitchen chandelier by ceramicist Heather Levine. She used a variety of ceiling materials (the kitchen's dropped ceiling, for instance, is made of shiplap siding) to differentiate spaces without the need for lots of walls. The result is a house that makes sophisticated architectural moves but resists showing off.
In Ventura County, Bestor was asked to do a ground-up house in Toro Canyon, on the edge of the Los Padres National Forest. She began by designing the dramatic, twisty road up to the site, which leads directly into an entry courtyard — you're deep into the house before you actually step inside. Once you do, a 40-foot-wide stretch of glass frames staggering coastal views. But there are also views uphill, into the national forest, as well as into several courtyards, including one, off the master bath, containing a Japanese garden. The overall effect is to bring foreground and background; uphill and downhill; forest and ocean; and north, south, east and west together in one building. When you finally focus on the interiors, you see a fireplace done in the same stone as the fabled Santa Barbara Mission.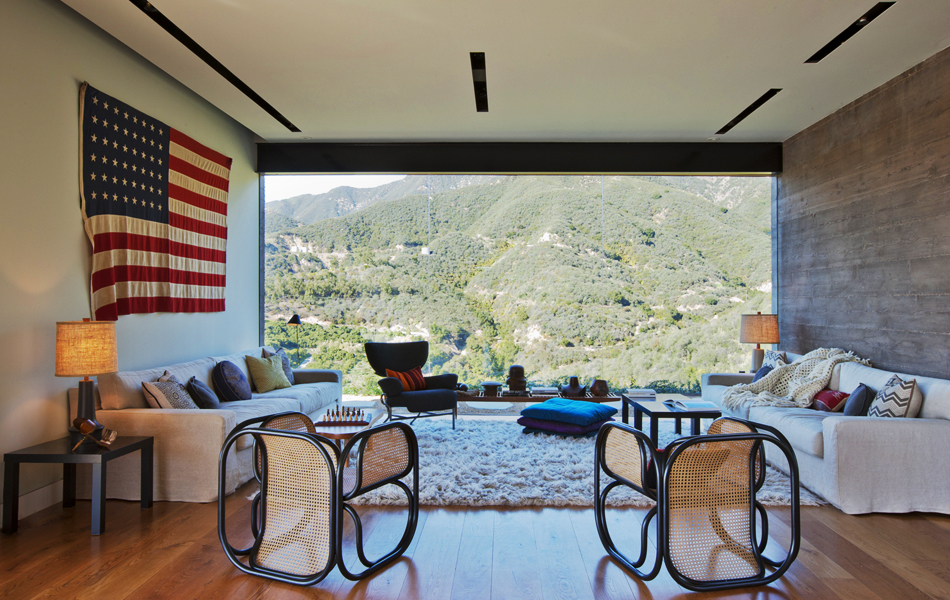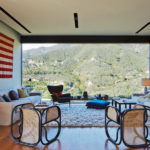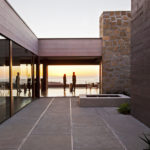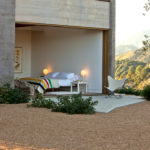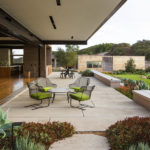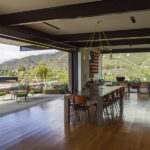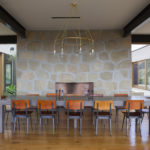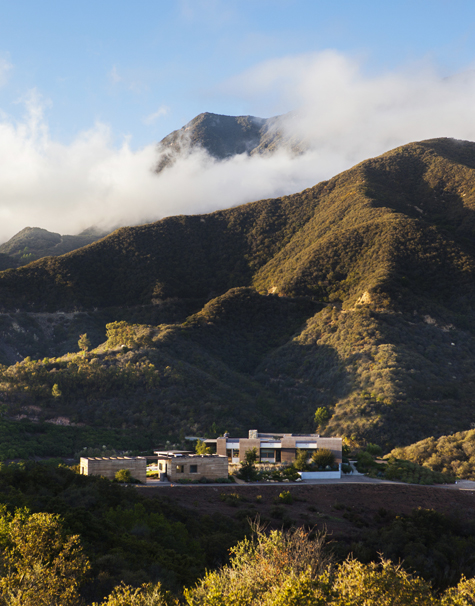 In her House Over a Wall, as in the Floating Bungalow, Bestor treats the two floors very differently. She wanted to give the clients, a production designer and a painter, a building that was both cinematic and a celebration of surfaces. The ground floor is a poured-in-place-concrete and terrazzo box with a large pivot door and smaller doors that link inside and out. Upstairs, a more complex geometry is concealed by a wrapper of vertical wooden siding with a huge opening in one corner that "makes you feel like you're seeing the world in Panavision," Bestor says. The wood was charred with blow torches to give it a dark finish and make it weatherproof. Inside, she designed a pair of interlocking plywood children's rooms. There's a window between them but with latches on either side, so it's only open when both children want it open.
Plywood is her kind of material. So are terrazzo, stone and wood. "I would love never to use drywall again in my life," she says, expressing her disdain for flimsiness and fakery. Barbara Bestor is a serious architect — and without being one of the boys.