Bennett Leifer looks so fresh-faced and boyish that it's hard to believe he's been in the design business for 13 years. Before setting up his own studio three years ago, he spent a full decade soaking up as much knowledge about his craft as he could at multiple top interior design firms. Rarely do you meet someone so young who is so clear-eyed about what he wants — and needs to learn — and goes out and gets it. But then, as Leifer himself points out, he's always been directed.
As a child growing up in Great Neck, on Long Island, and in Manhattan, Leifer was most captivated by the architecture of the fabulous Great Gatsby–era mansions along the North Shore and the many masterworks of the Metropolitan Museum of Art. When he was an undergraduate at Skidmore College, he majored in both art history and business because he knew he wanted to work in a creative industry. Interior design seemed an ideal option.
The preparation paid off. Soon after graduating, he scored a job as assistant to the creative director at Kondylis Design, the bustling interiors branch of Costas Kondylis and Partners (the architecture firm famous for designing high-rises for developers like Donald Trump). Run by Kondylis's daughter, Alexia, the studio was freewheeling enough to give Leifer, despite his lack of professional training, smaller residential projects to handle, culminating in a showhouse room toward the end of his two-and-a-half year stint. By then, Leifer was certain he'd found his métier. "I loved interacting with the clients and managing the projects," he recounts. "It was a very creative, exciting place to work."
Keen to take on larger decorating projects, Leifer moved to a job at a small, high-end studio specializing in the Art Deco aesthetic, where he would be the only design associate. A year or so later, having honed his decorating skills, he secured a position at Ralph Lauren in store development, a department that has long served as a kind of interior design finishing school for a host of top practitioners.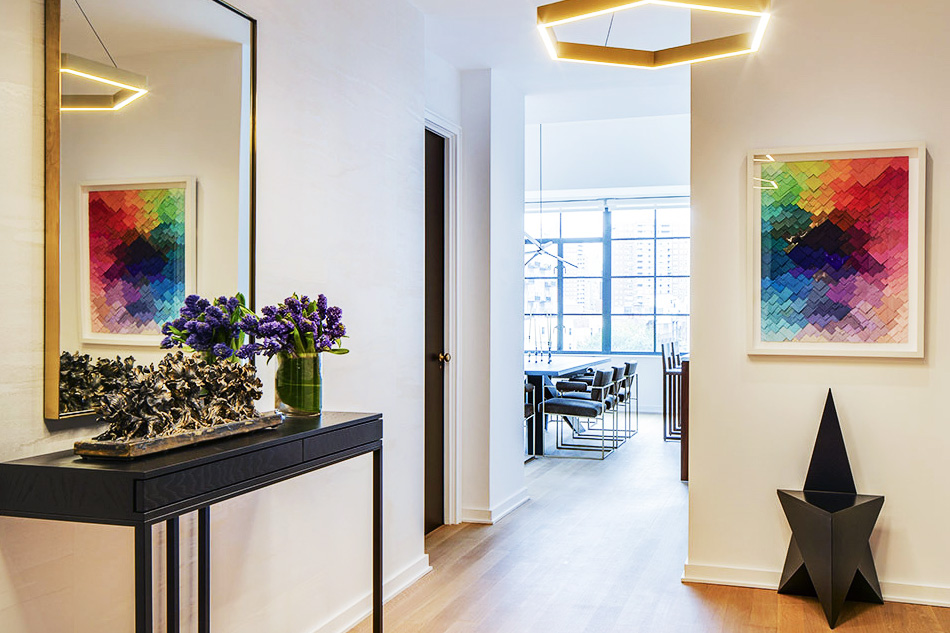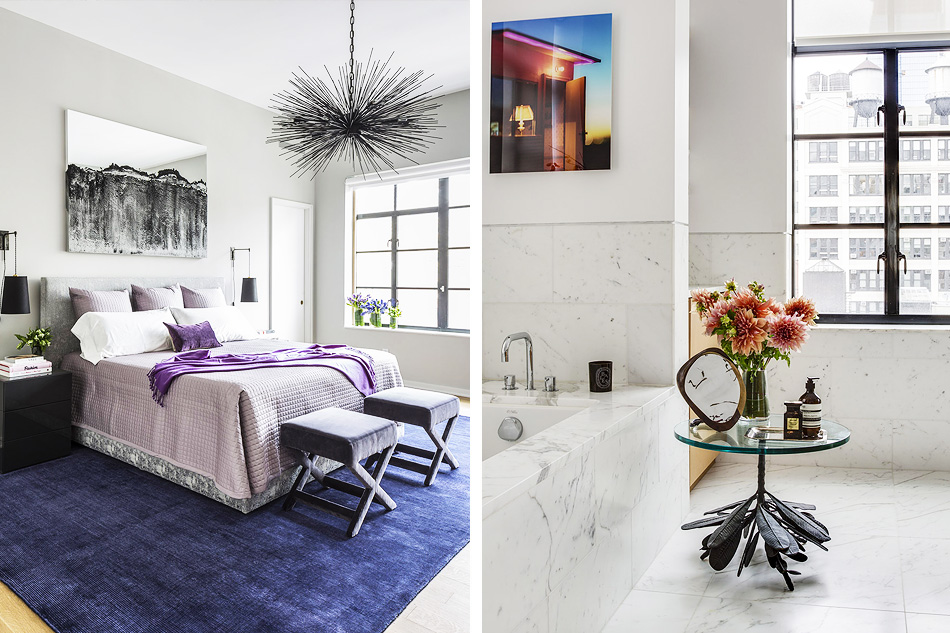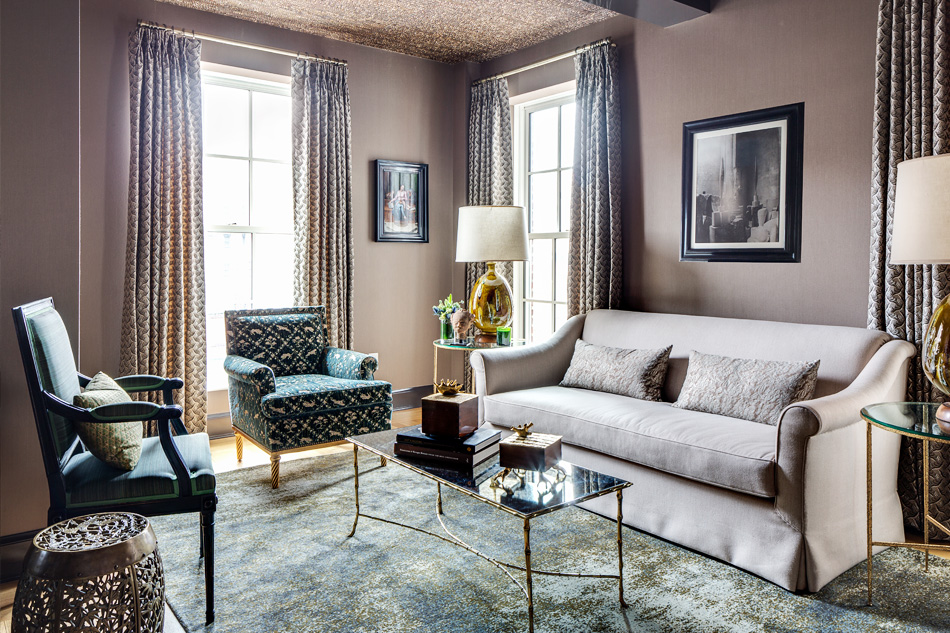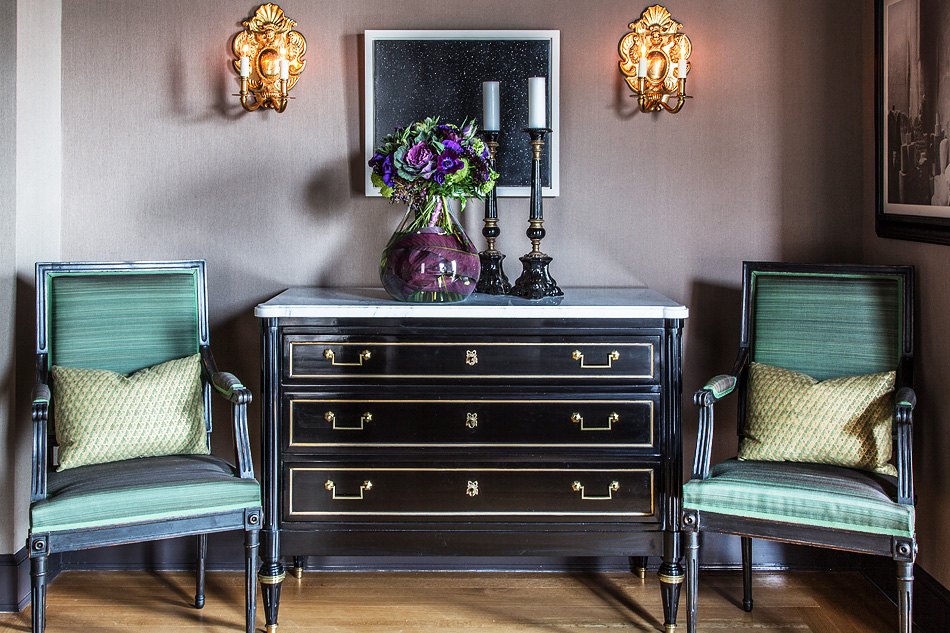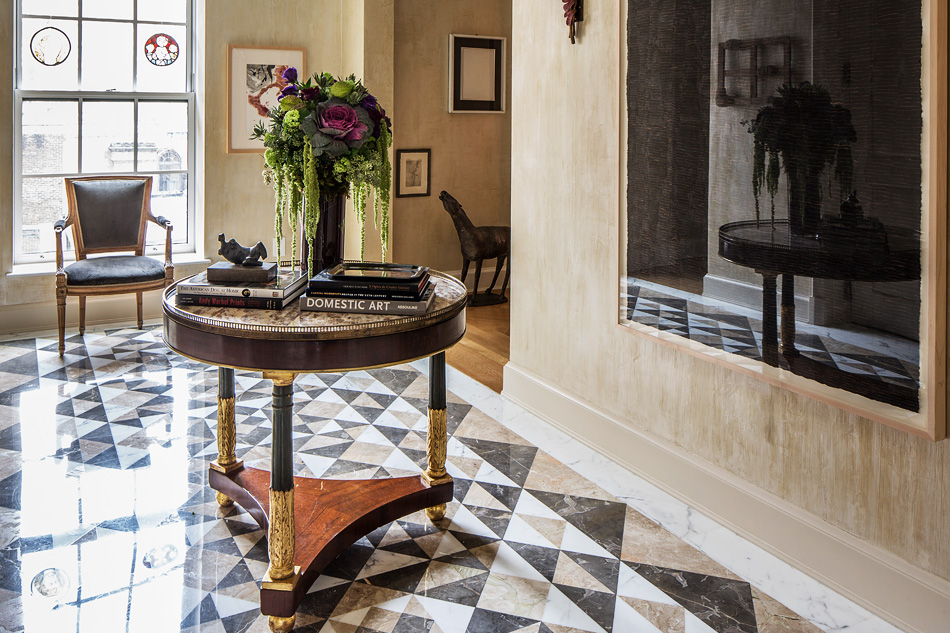 Leifer marvels at the training. "Everyone talks about the aesthetics," he says of Ralph Lauren. "But what I really learned were rules and measurements. How things work. How people interact in a space. It taught me a lot about layouts, flow and build out. It was wonderful."
Once well schooled in practicalities, Leifer found employment with the legendary master of cosmopolitan high-luxe Juan Pablo Molyneux, whom he calls a major influence. "He is such a perfectionist, and he does things on a grand scale. I saw how much behind-the-scenes work goes into achieving that," says Leifer, still sounding a bit in awe. It was from this elder statesman that he received an education in custom finishes and furnishings. From there, he went to work for another high-end designer known for English traditionalist decor before finishing his extended apprenticeship at the fabled design studio of Robert A.M. Stern Architects.
"I'd come full circle. I was again working with developers and with architecture woven directly into the project," he says. "And I realized how much I enjoyed that strong architectural envelope, not to mention how much I liked developers!"
Leifer had good reason to like them. A group he met through RAMSA later commissioned him to decorate two identical apartments for two different types of prospective buyers in a Gramercy Park high-rise. The project ultimately enabled him to go off on his own. Thanks to his diverse decorating experiences, Leifer by now knew better than most that "there are so many ways to design a room." He outfitted one of the model apartments for a fictive young family and so made it fresh and a little playful, with fancifully shaped lighting fixtures, intriguing ceramics and lots of subtle patterns, mostly in grays, browns and purples, all the while not straying too far from a traditional feel. "If someone is on a budget, you need to be strategic about where you put the most important piece and maybe simplify the furnishings and materials," he says.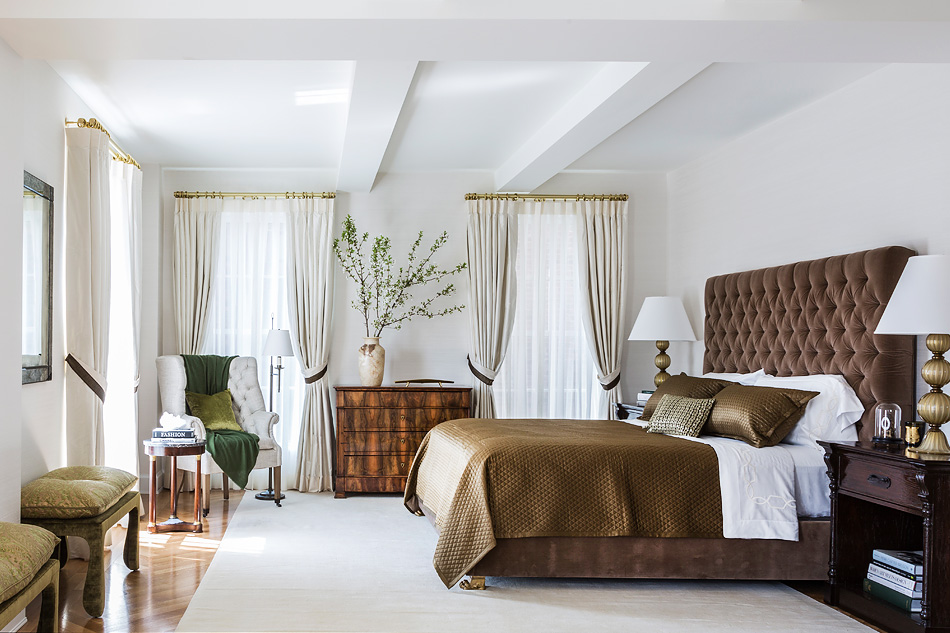 Leifer made the other model apartment, for an imaginary pair of well-heeled empty nesters, grander and plusher, with fine wood pieces and overstuffed upholstery in a muted palette of taupes, blues and greens. Still, Leifer notes it takes only a couple of elements to create ambience. In this instance, the foyers of the apartments are distinguished by differently patterned black-and-white marble floors and scenic wallpapers, each of which he feels establishes a distinct tone.
---
An interior should be a third me, a third the client and a third what's right for the space.
---
Through the project, Leifer acquired what he calls "a very interesting, creative woman" as a client, who when discussing the design of her new apartment, told him she wanted "a dining room that felt as if it were a place for a picnic." Tickled by the notion, Leifer envisioned something even more surreal — deer grazing around a tree stump — and then realized a sumptuous version with a glamorous glass-topped tree-stump dining table from Andrianna Shamaris, delicate low-backed stools with a spotted antelope pattern, a long-pile silk carpet the color of summer grass and a Claude Lalanne twig chandelier to illumine it all. At first glance, the rest of the apartment looks rather traditional, but on closer viewing, fantastical flora and fauna abound, most dramatically in a bathroom, where the walls are paneled in peacock feathers, and in the master bedroom, where a Lalanne bronze crocodile bench lurks at the foot of the bed.
Keen on making his clients comfortable in their new environments, Leifer believes that designers should avoid imposing too much of their own taste while still acting as style guides. Ideally, "an interior should be a third me, a third the client and a third what's right for the space," he says.
That is why he can go from designing a luxuriously whimsical interior for one client to a subdued contemporary space for another in a loft-like new building overlooking the High Line. He laughs when recalling how the project had several unusual issues to resolve, as the client was not only averse to color but also disliked round lighting fixtures. One might call these issues "challenges," but Leifer doesn't like the term, insisting instead that "every apartment is a puzzle." Figuring out the pieces that best suit the client and space is fun. Which is how he got away with hanging globe pendant fixtures in the kitchen: Their seemingly straight-lined interior canisters apparently made up for their offensive though transparent curves. With a little coaxing, Leifer got the client to deem purple a neutral tone, so rather than creating a stark residence of black and white, he softened the spaces with warm plum and gray fabrics and accessories, along with dark woods. Since the apartment is situated in the heart of the Chelsea gallery district, Leifer decided to give a nod to the contemporary art world's most enduring star by covering the walls of the powder room in a pixilated purple flower paper subtly evoking Andy Warhol's famous "Flowers" paintings. It's a detail the client would have never come up with on his own but now savors. For Leifer that's the satisfaction of the job. "I want it to be perfect," he says earnestly. "I want to make it right."
---
Bennett Leifer's Quick Picks on 1stdibs