About Schumacher
At Schumacher, we champion the iconic and the original in interior design. We provide the materials to create it and we celebrate, partner and collaborate with those who do. And we've been doing it since 1889. Schumacher. Make Your Mark.

1stDibs seller since 2017
Contact Info
More About Schumacher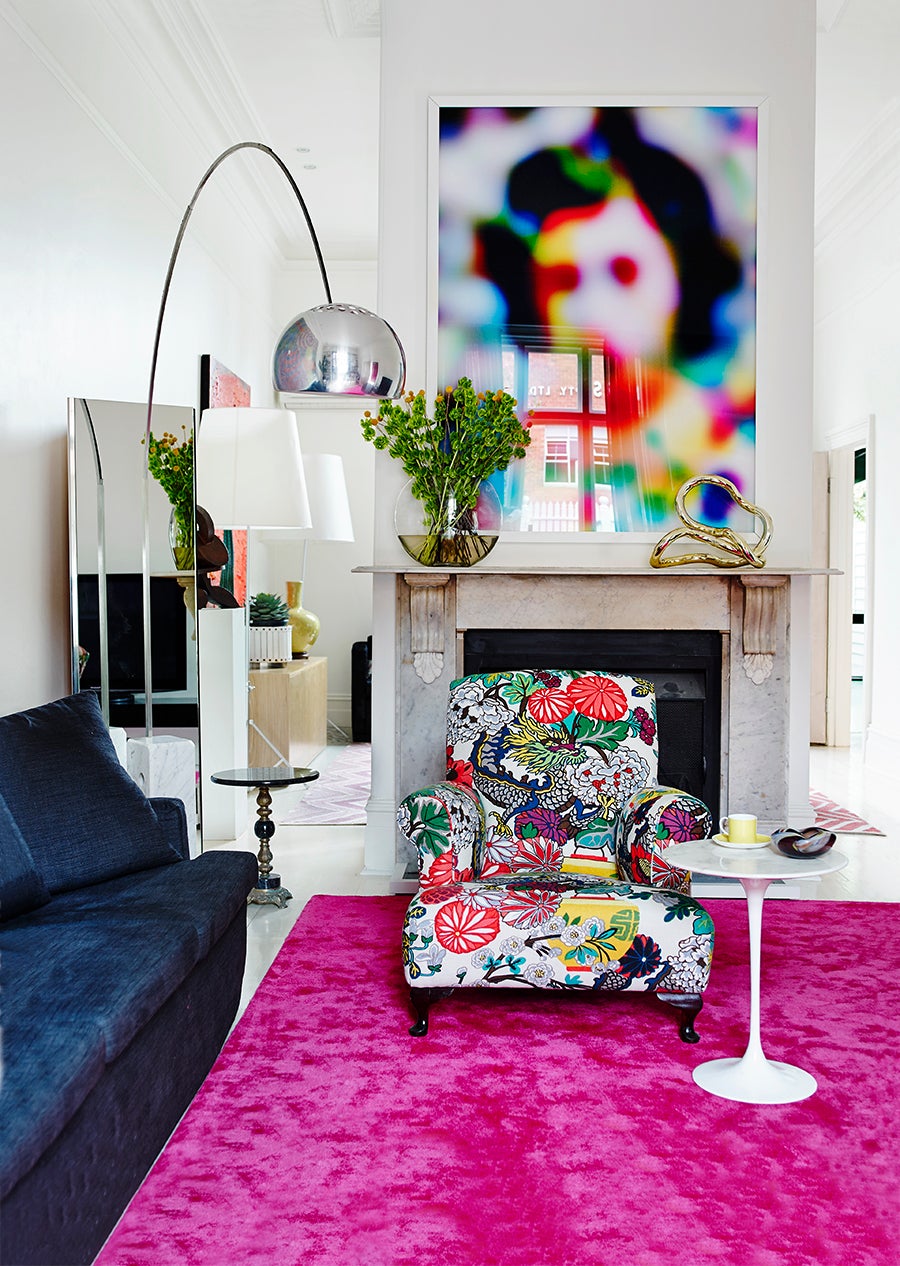 Designer Andrew Parr adds a note of happy surprise to a minimalist interior with Schumacher's exuberant Chiang Mai Dragon in Alabaster. Photography by Lisa Cohen.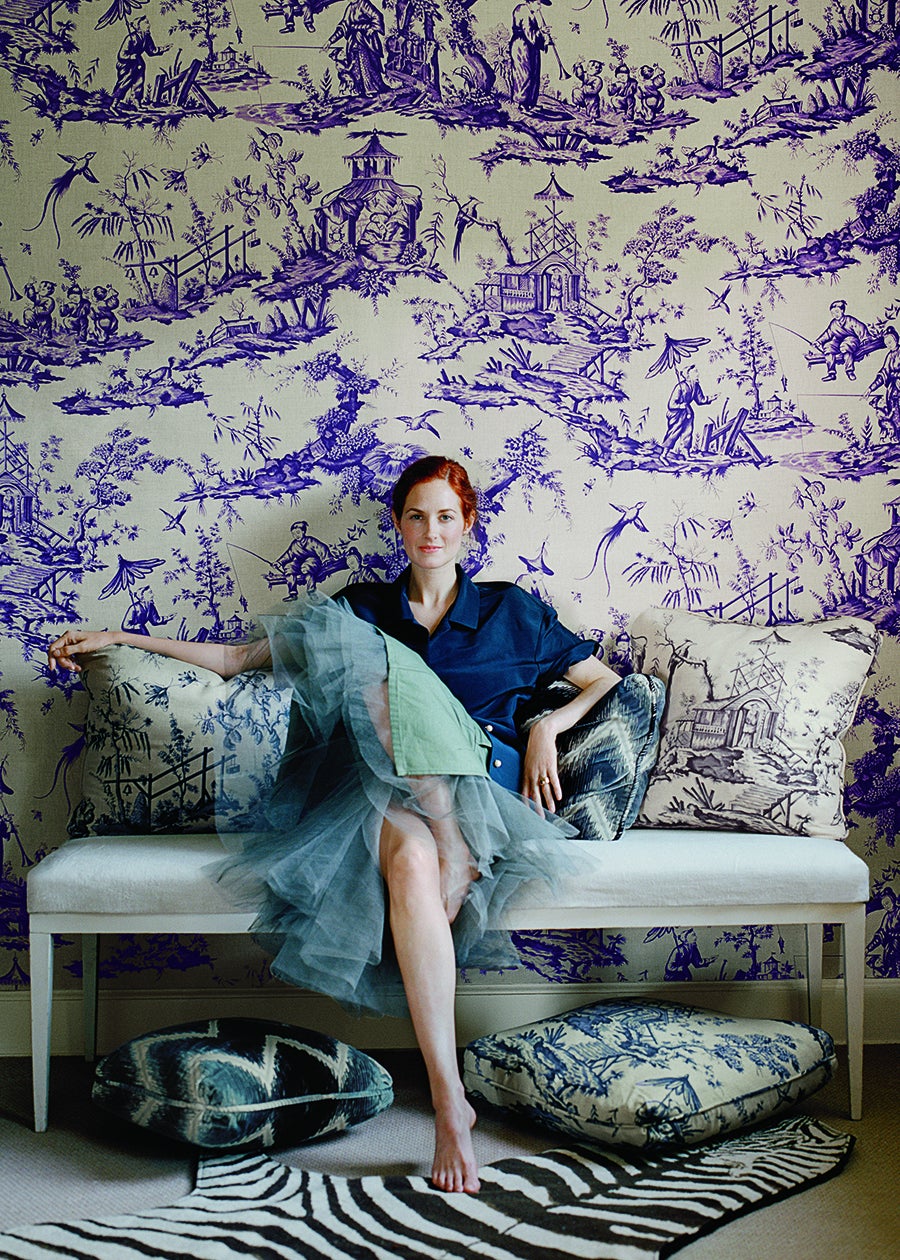 Fashion it girl, Taylor Tomasi-Hill reclines against a wall upholstered in Shengyou Toile fabric— a reimagined classic that pairs beautifully with the graphic chevron stripes of Shock Wave velvet. Photography by Francois Halard.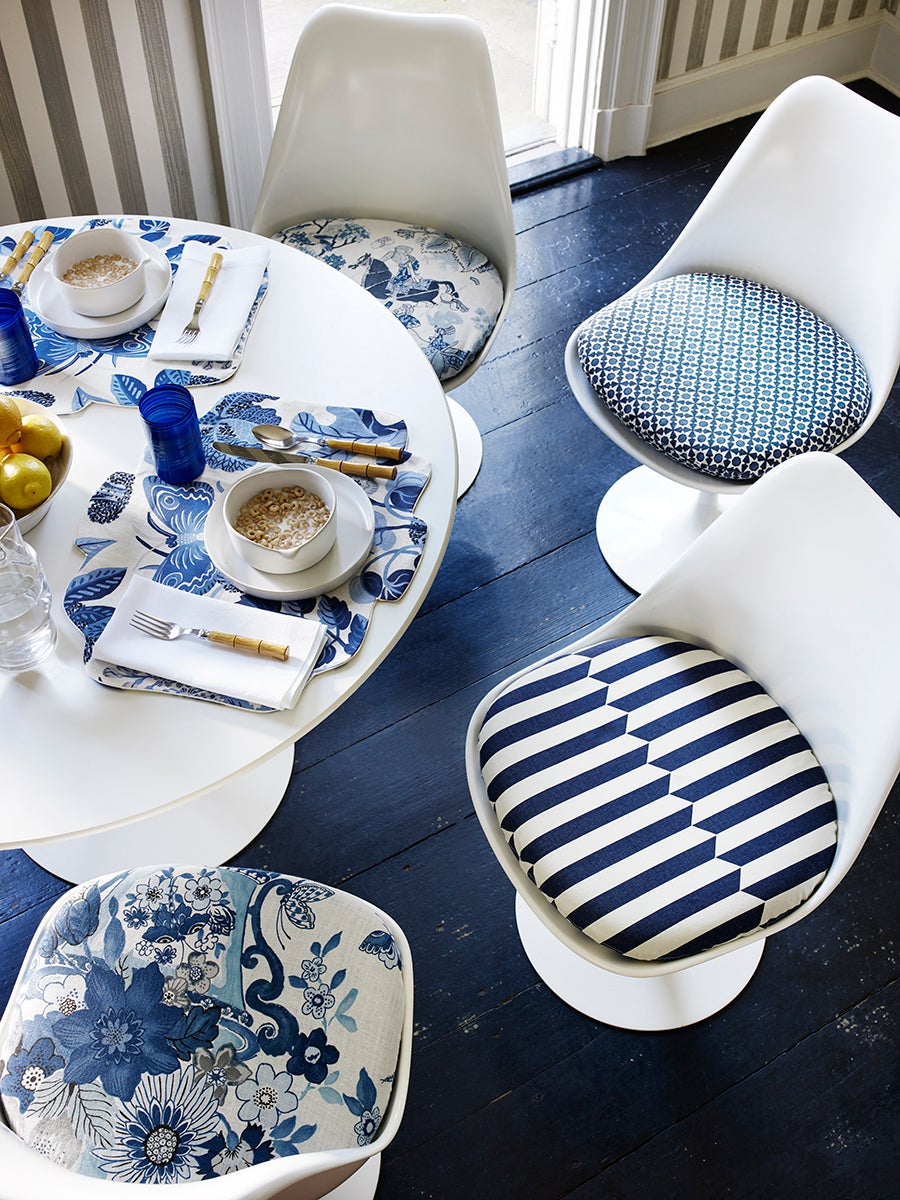 An artful, unexpected mix of traditional and modern pieces wakes up this stylish breakfast spot with placemats in Exotic Butterfly by Josef Frank and seat cushions (clockwise from top left) in our Persian Lancers, Serendipity, Maxwell, and Lansdale Bouquet. Photography by Francesco Lagnese.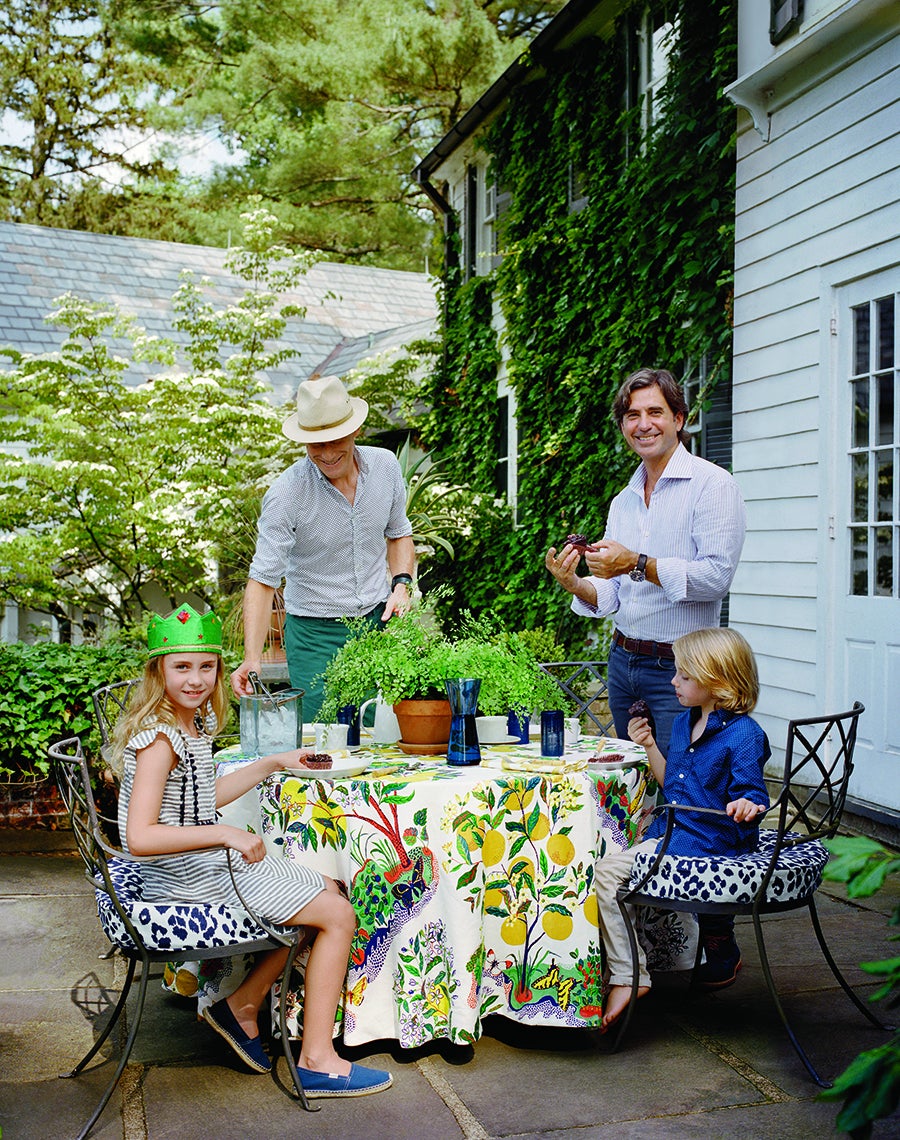 Who doesn't love a cupcake? Chase, Will, Lily and William enjoy a whimsical garden party with a tablecloth in Citrus Garden and chair cushions in Iconic Leopard. Photography by Francois Halard.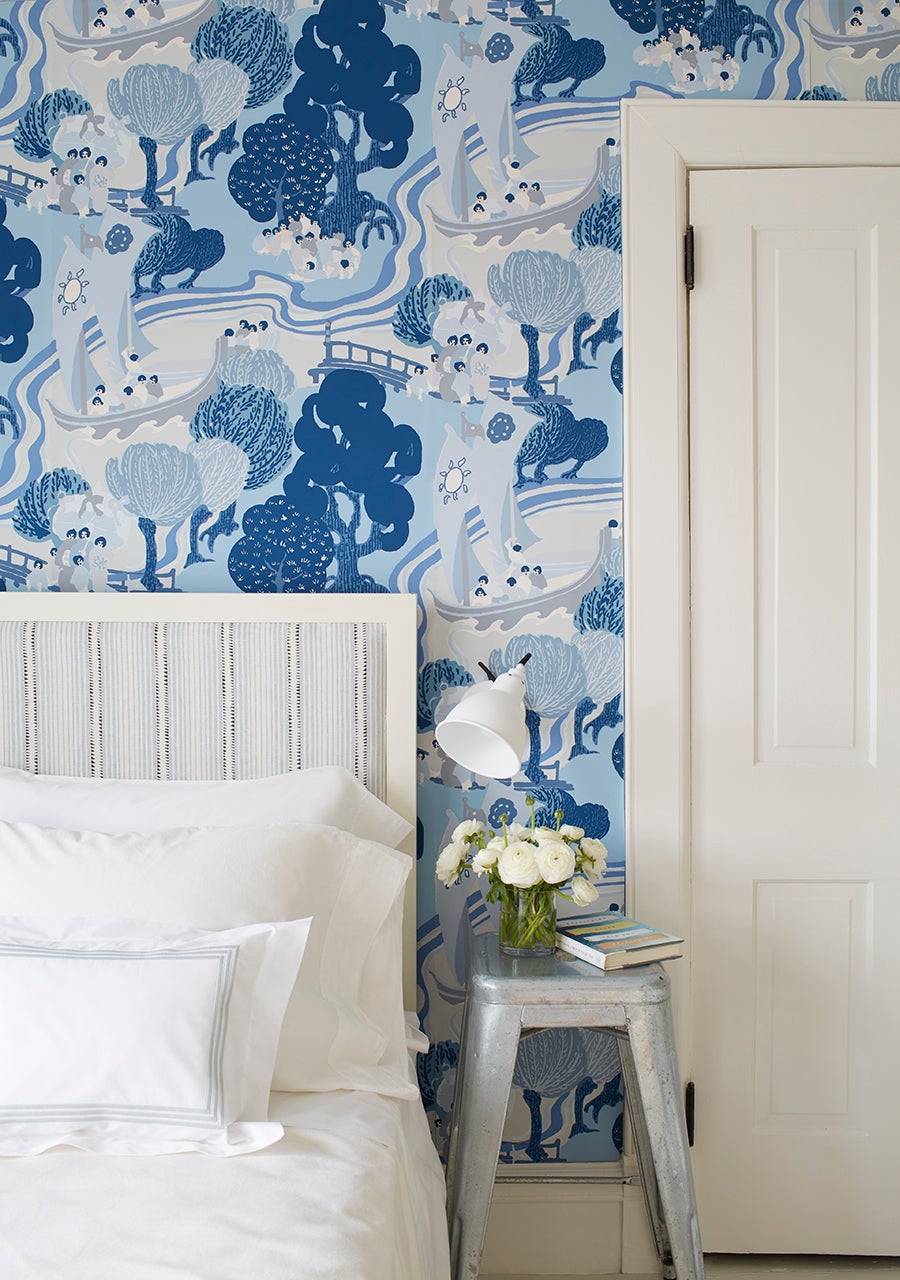 Wake up a room with a graphic statement by covering just one wall— like in this chic bedroom with Pearl River. It anchors a space and serves as a captivating focal point. The headboard in Moncorvo linen by David Oliver is an added bonus. Photography by Max Kim-Bee.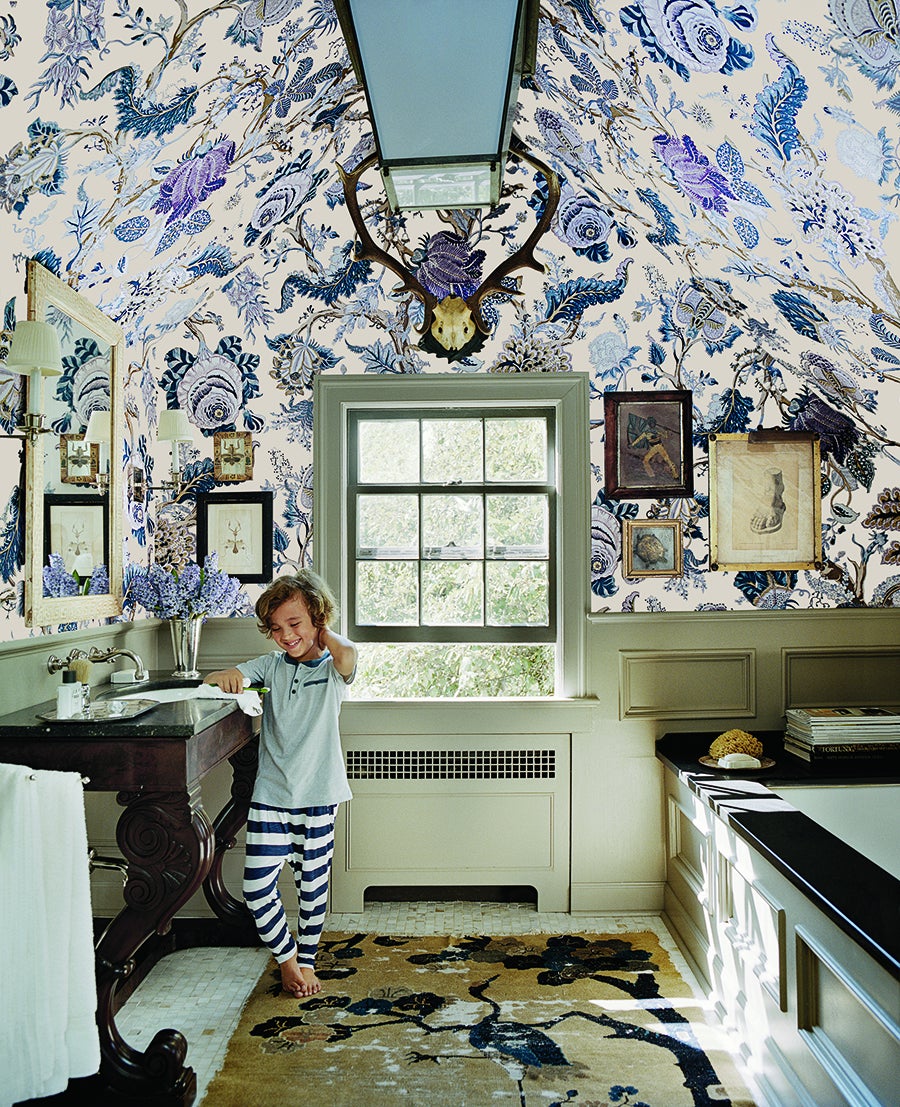 Henry brushes his teeth in a bathroom lined in Indian Arbre, a quintessential tree of life pattern that is always fresh and stylish. Photography by Francois Halard.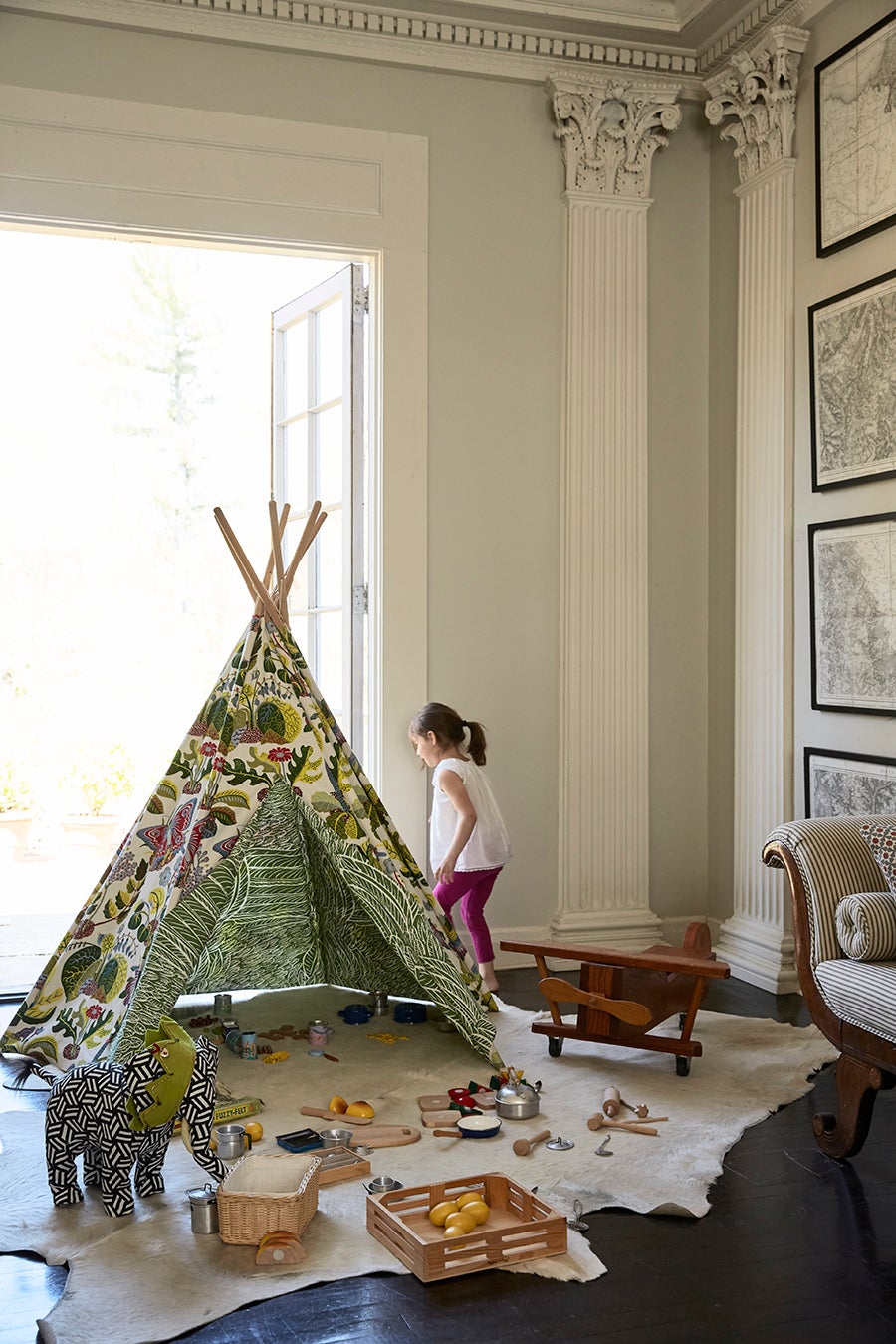 A home is a haven for deep, life-affirming fun. Case in point: a whimsical teepee made of Exotic Butterfly and Featherfest patterns. The stuffed elephant is covered in the Tumbling Blocks fabric by Miles Redd. Photography by Francesco Lagnese.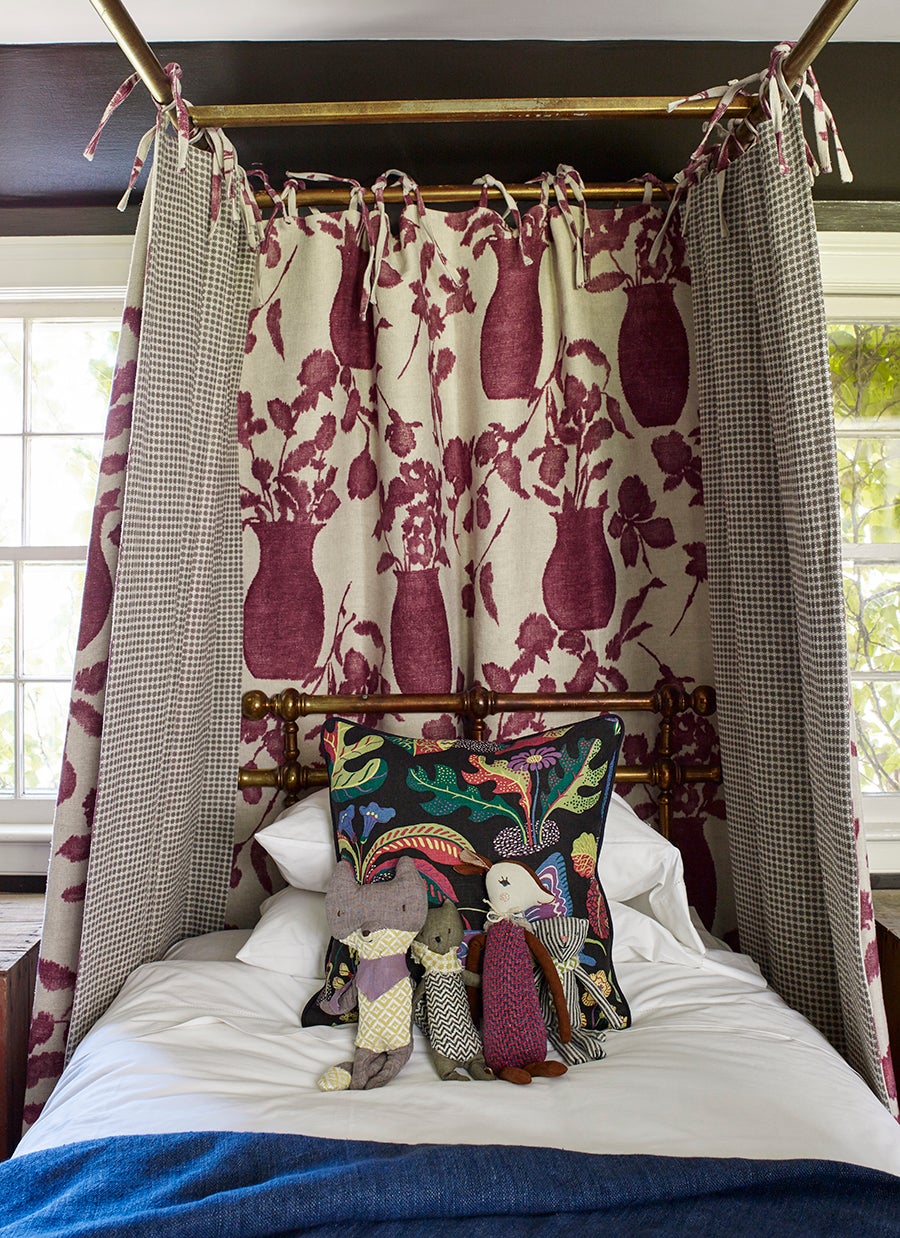 Set the stage for sweet dreams. A gorgeously dressed bed in Hugo Floral and Stella by Studio Bon ensures that every day starts and ends with enveloping beauty. The throw pillow is in Exotic Butterfly by Josef Frank. Photography by Francesco Lagnese.