June 5, 2022When Eric Logan moved from Denver, where he had been renovating downtown lofts, to Jackson Hole, Wyoming, 27 years ago, he was a modernist architect in a place where people from the coasts were, he says, "exploring what it was like to be Daniel Boone for a weekend." Many were building log houses. And that meant small windows, dark interiors and a lack of connection to the outdoors.
Logan wanted to create an architecture more appropriate to Jackson Hole and its surroundings, an architecture that would make the most of the dramatic Western setting. It would be modern but adapted to the climate.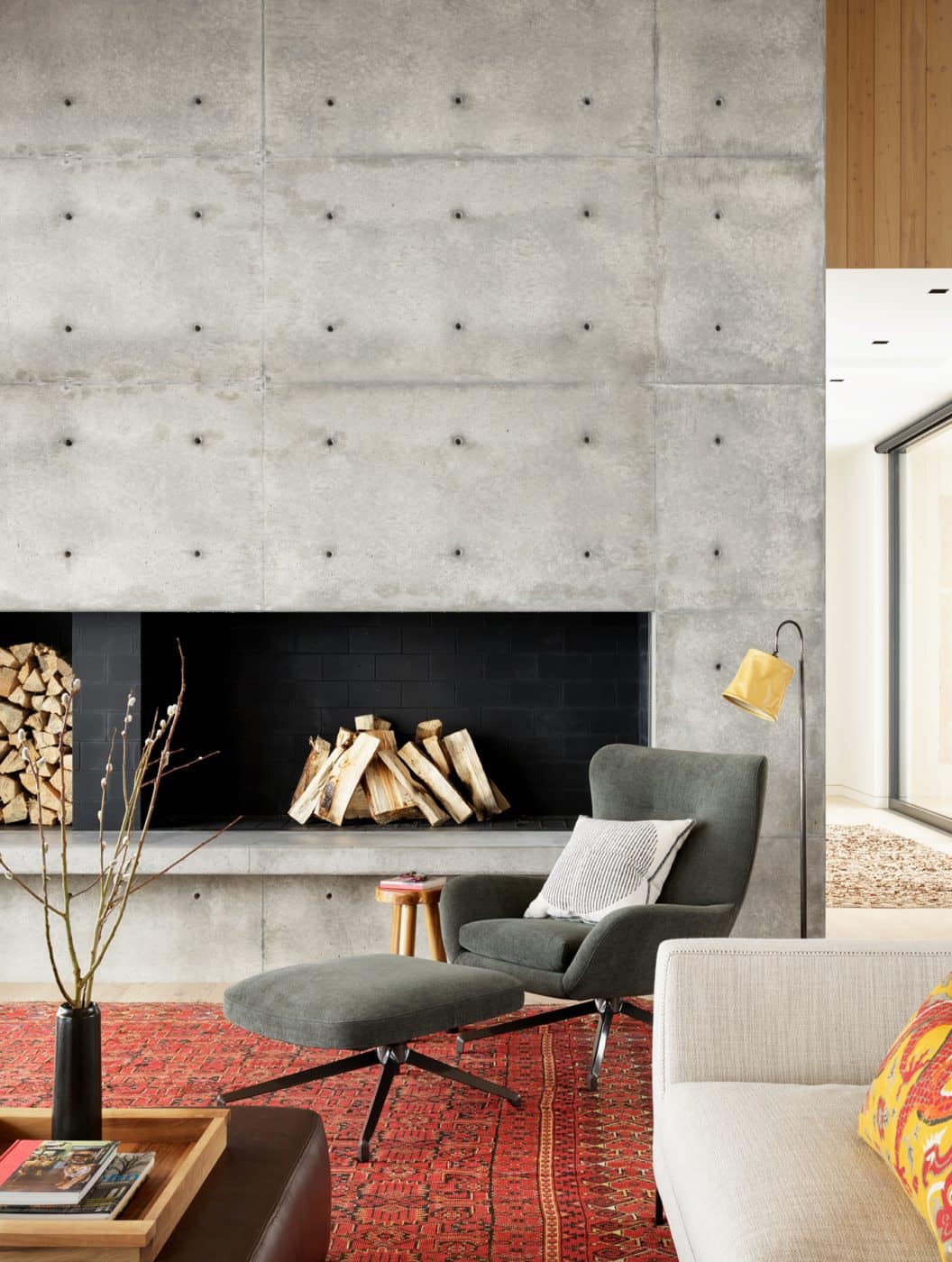 "If you built a Richard neutra–style white-box house in Jackson Hole, it would be heavily edited by Mother Nature in one or two seasons," Logan says, adding, "Nature is brutal around here."
So are homeowners associations, which in many Jackson Hole communities insist on pitched roofs and log or log-like siding. But even when they had to work with those constraints, Logan and his three partners in CLB Architects found ways to avoid frontier clichés.
Their houses, though quite luxurious, are often rectangular boxes. "We do better on the timelessness meter if we keep it simple," Logan says of this penchant for primary forms.
Often, those boxes have flat roofs. This used to be a bad idea in blizzard-prone settings, but today's roofs are strong enough for heavy loads, and leakproof, too. "Flat isn't a problem anymore in snow country," Logan says.
The firm's new book, Inspired by Place (Oro Editions), contains an introduction by Tom Kundig, of Seattle's Olson Kundig. Although a competitor of CLB, Kundig is an admirer of its work, comparing it to "a mineral that becomes more concentrated and refined over years of sustained pressure from the earth."
Founded in 1992 by architects John and Nancy Carney, CLB currently has offices both in Jackson Hole and in Bozeman, Montana, and projects as far away as New York and California. (John Carney now runs Prospect Studio, also in Jackson Hole.)
Kundig's participation in the book is a sign that CLB has joined the top ranks of residential architects. (In addition to individual and multifamily housing, its portfolio includes civic buildings and art installations in its home territory.)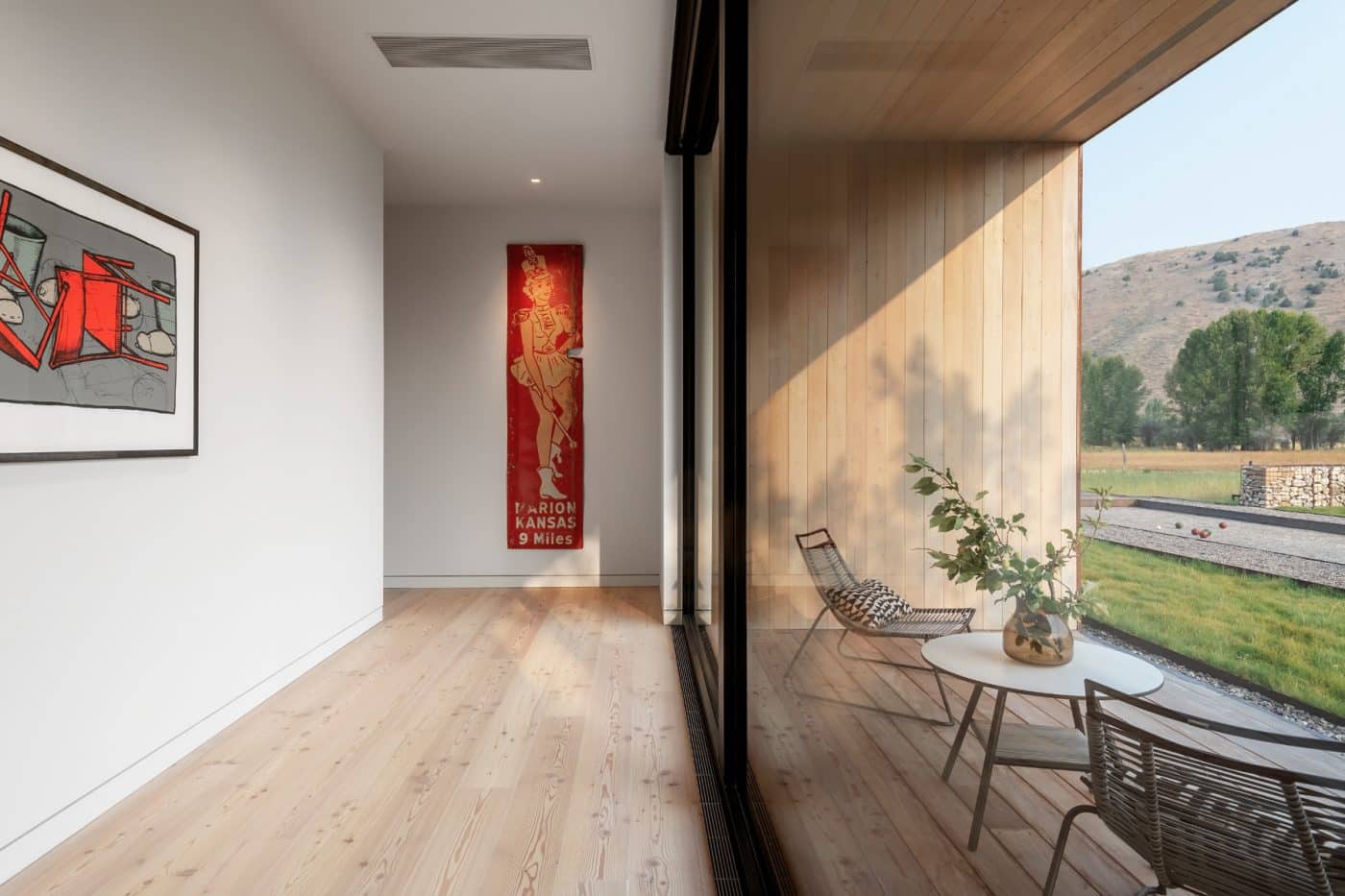 CLB's Dogtrot house, in Jackson, embodies several of the studio's trademarks: A pair of boxes — one containing the garage — sits on what Logan calls "a heroic porch." The roof of the porch is so extensive, critic Ian Volner writes in the book's foreword, "it's as if the house is readying itself for flight.
But it's not really designed for takeoff: There is a large opening in the roof, which Logan inserted to allow sunlight to move across the porch throughout the course of a day.
The firm's architects are frequently drawn to oxidized metal, which reflects the effects of natural forces as it develops its patina. And they often pair this with wood, because they find that the textures and imperfections of the two materials play off each other very well.
At Dogtrot house, they used steel in its corrugated form, for extra depth. For the wood, they selected larch, which moves from the outside of the building to the interior walls, floors, window frames and ceilings. Another CLB trademark is bringing exterior materials indoors.
But not everything has to be so crisp. A powder room is papered on all four sides with a wallcovering from Timorous Beasties based on a brain scan.
"The idea was to be a little playful," says Sarah Kennedy, the firm's interior design director. Kennedy worked on furnishing the house with the client, a former museum curator, choosing pieces ranging from a B&B Italia sectional sofa to a tumbleweed light fixture by Owen Mortensen, who gathers actual tumbleweeds for his pieces around his house in northern Utah.
The owners of a house called Riverbend already had a log building in Jackson. But when a spectacular parcel bordering Grand Teton National Park came on the market, they wanted to try something more modern.
The home CLB created for them has "a very simple diagram," says Logan. "It's just a big box open on the north and south to access the amazing views."
Logan designed the exterior's blackened-steel shell to weather over time, "like an old pick-up truck," he says. For other parts of the outer cladding, he used cedar he had milled into panels to mimic the variety of trees in a forest.
Inside, a split-level arrangement gives some rooms 16-foot ceilings. Cedar covers nearly every surface.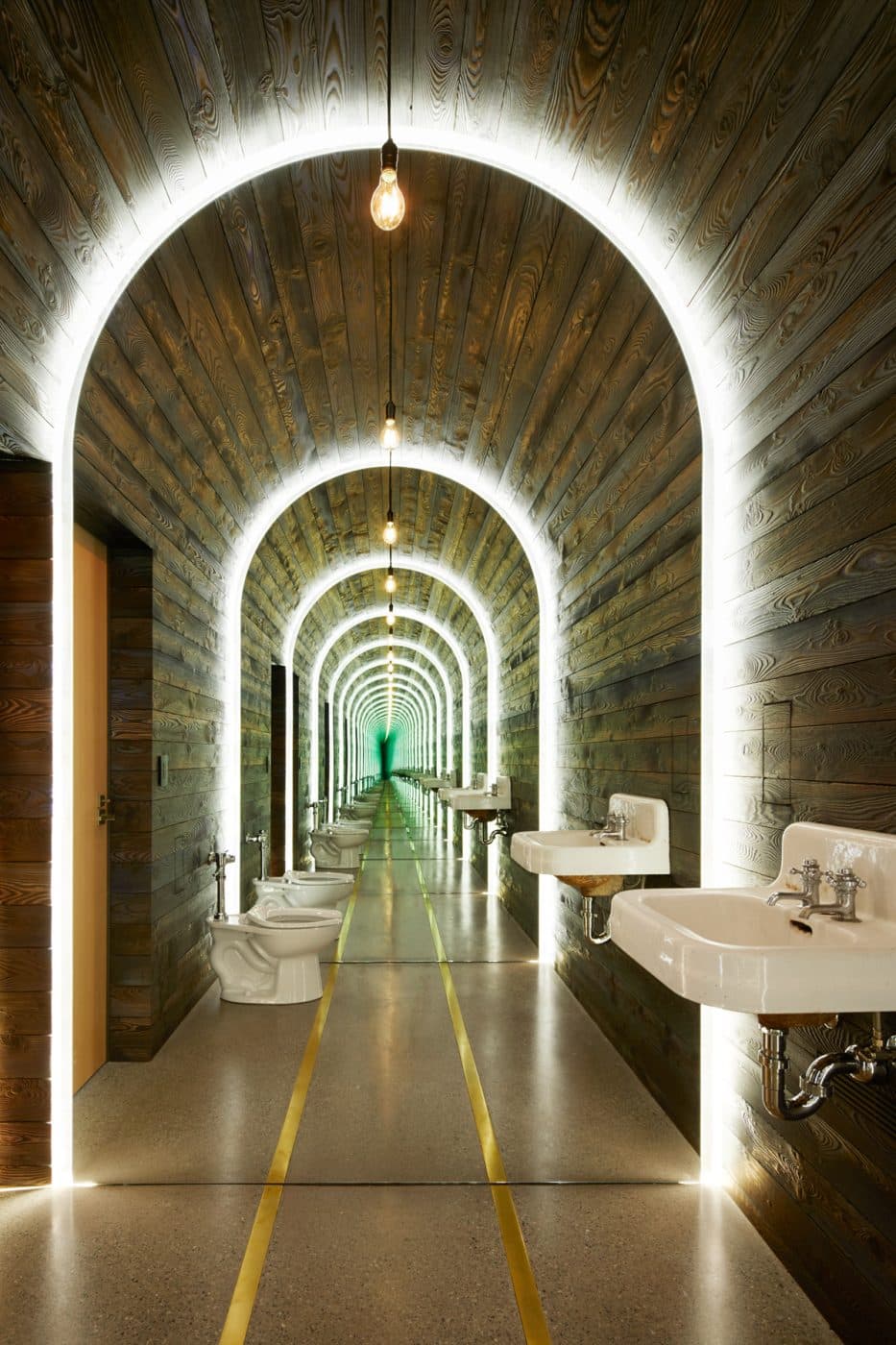 As in Dogtrot house, one of the surprises is the powder room. Since the room gets no natural light, Logan decided to treat it as if it were a tunnel, with a vaulted ceiling of flamed, stained fir. Opposing mirrors, outlined with LEDs, produce an infinity effect.
Throughout the house, the furniture is a sophisticated mix of pieces from Poliform, Minotti, Poltrona Frau, De La Espada and other European manufacturers.
Other clients, a New York couple, bought a parcel of land in Jackson in a relatively conventional subdivision where the homeowners association required pitched roofs and overhangs.
While following those rules, the architects were determined to design a house that didn't look like any of its neighbors. And they wanted to make it feel as if it were alone in the wilderness — just it and the Tetons.
"We try to make the best of every situation," Logan says of the house, which is named Lone Pine.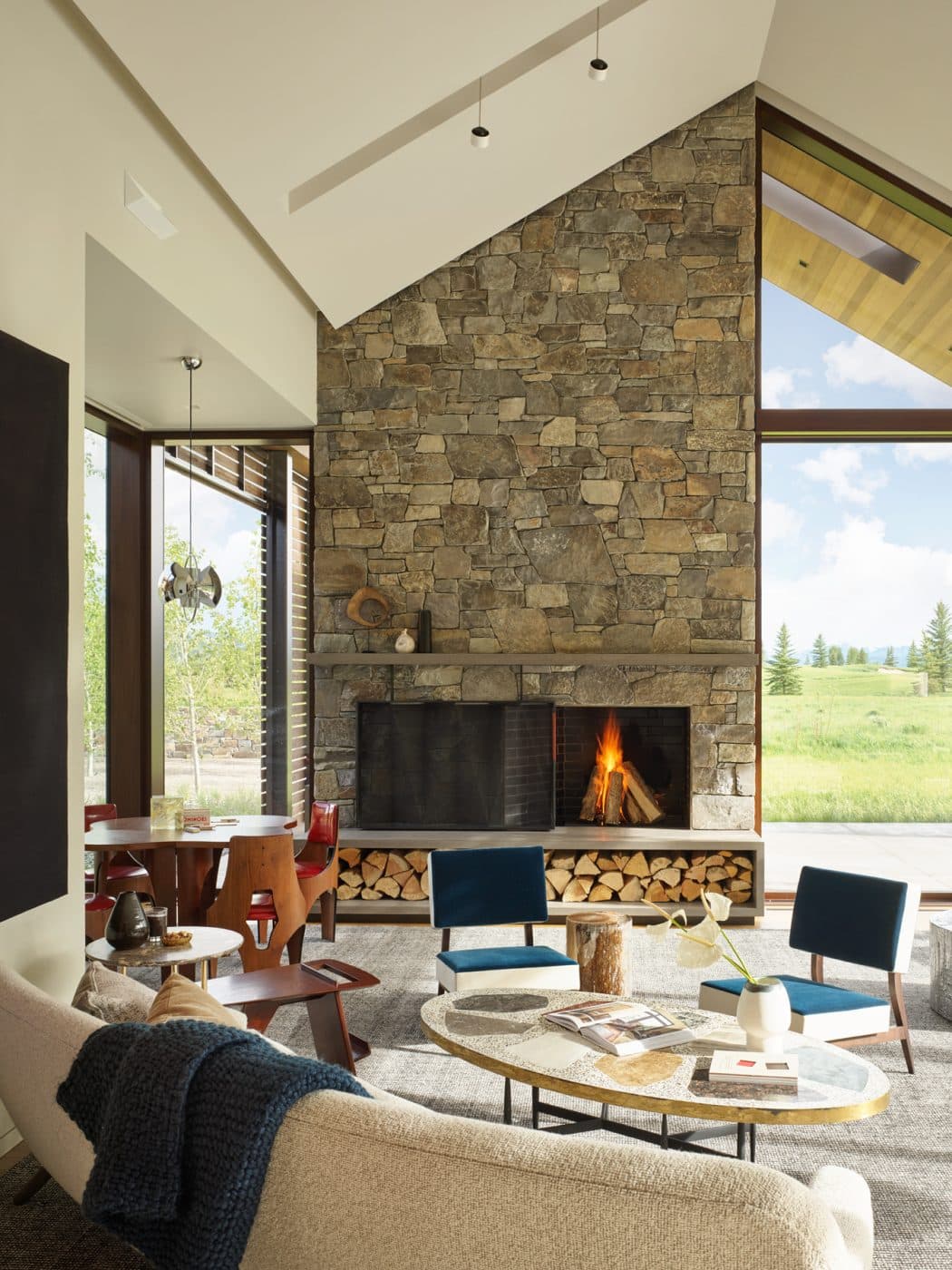 The architects conceived its exterior forms to read as simple boxes. And those boxes contain some very carefully designed details — a steel and woven-leather stair rail, for instance, a leather-wrapped steel bunk-bed ladder and an intricate woven-metal fire screen and custom front door. (The Montana fabricator Brandner Design collaborated with a saddlemaker on the leather pieces.)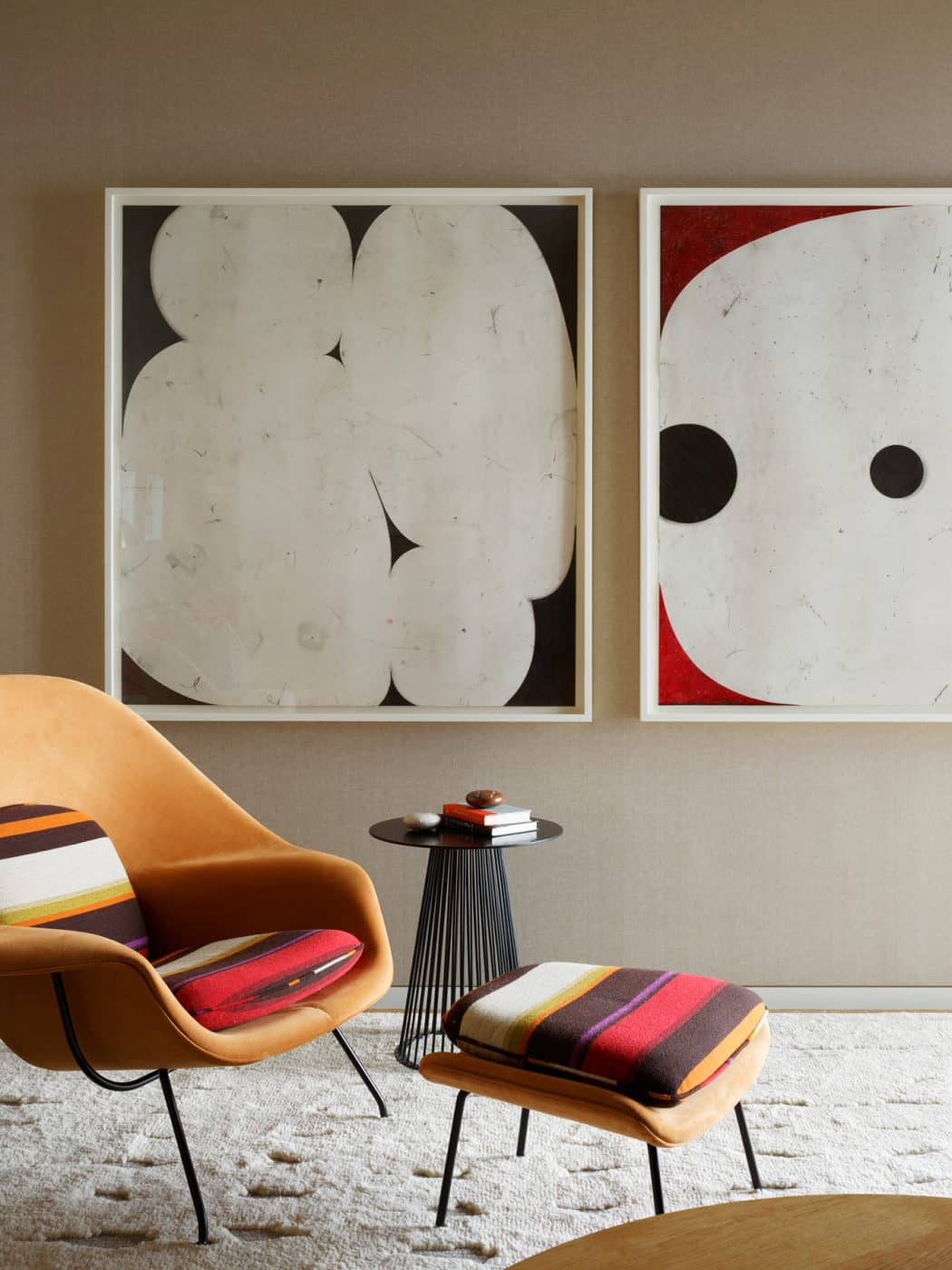 The clients asked CLB to work with their own interior designer. That could have set up a culture clash. But, says Logan, "the initial terror of hearing the client say, 'My New York designer is going to work with you,' quickly dissolved" when the person in question turned out to be Pepe Lopez.
"Pepe," he explains, "is very collaborative." While Kennedy worked on the bedrooms, Lopez chose the furnishings for the main public spaces.
Given the building's strong geometry, "we used furniture as a counterpoint to the architecture with a little more softness and flow," Lopez says.
Softness and flow describe the vintage Danish sofa, curved and covered in a wool bouclé. Closer to the fireplace is a vintage card table with rounded edges, from Converso, and a quartet of matching chairs. For the family/media room, Lopez chose an Eero Saarinen womb chair with cushions he had reupholstered in a vaguely Western red-, orange- and brown-stripe fabric.
Daniel Boone never lived this good.
CLB Interior Design Director Sarah Kennedy's Quick Picks