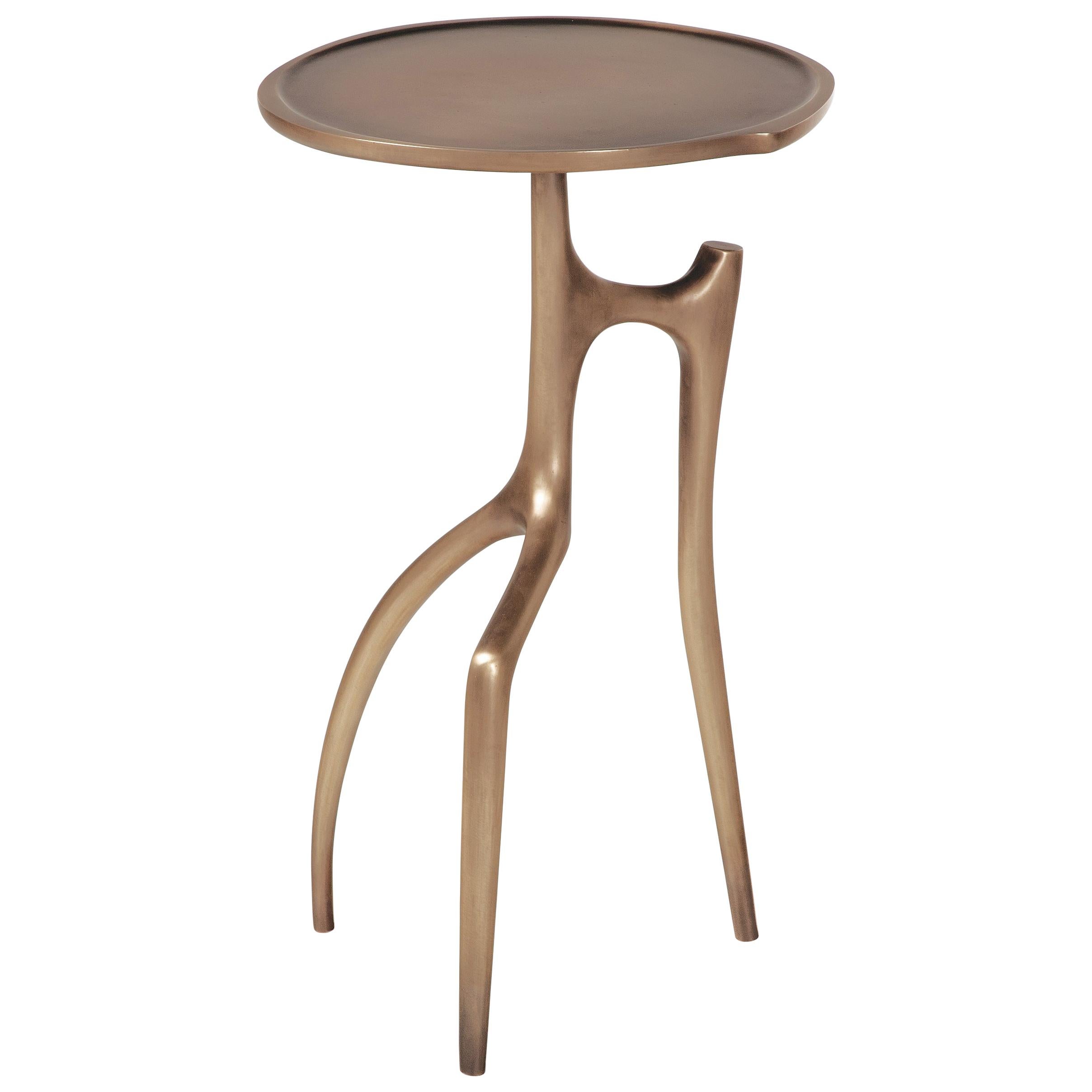 Holly Hunt's collections of furniture, lighting and textiles are mainstays of high-end interiors, yet they're rarely the first thing you notice when you walk into a room. The company specializes in understatement: clean lines and a soothing palette of creams, browns, grays and tans. Founded almost four decades ago in Chicago, where it is still headquartered, it adheres to a design philosophy with a Midwestern inflection, in which elegance and refinement are matched with quality and craftsmanship.
"We strive for a very livable type of luxury," says Jo Annah Kornak, who, as senior vice president and executive creative director, oversees Holly Hunt's design direction today. "Everything we do is about proportion, attention to detail, material and comfort."
"We are not trendy," declares Holly Hunt, the company's founder and namesake (who characterizes it instead as "trend aware"). "We offer classic proportions and timeless quality." Now in her 70s, Hunt occasionally consults at the firm, which she sold to Knoll in 2014.
Hunt has long been a luminary in the design world, where she is considered a seer, but she had humble beginnings. Growing up in a tiny town in West Texas, she began making her own clothing as a sixth grader, customizing store-bought patterns and dreaming of following in the footsteps of Academy Award–winning costume designer Edith Head. At Texas Tech University, she majored in clothing and textiles and English literature.
After college, she worked at Foley's department store in Houston for four years and trained to become a buyer ("I learned everything I know about business in those four years at the department store," she told The Business of Home in 2018). Then, she moved to New York City, where she worked as a designer at a costume-jewelry company. On a business trip, she met Ron Tackbary, a Chicago entrepreneur. They married and together built a multimillion-dollar company that leased truck trailers to railroads. She channeled her creativity into decorating the couple's homes.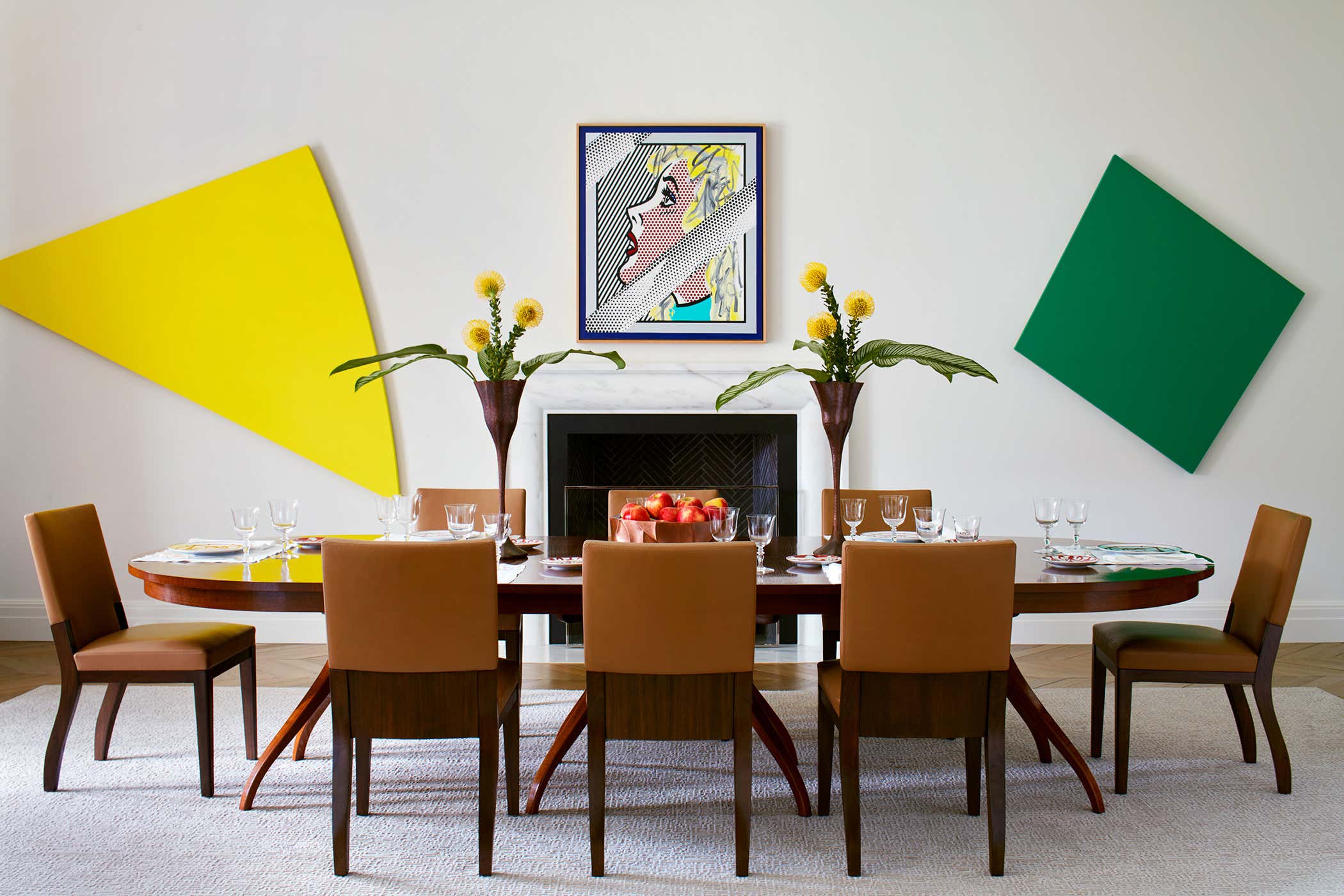 The pair divorced in the early '80s, and Hunt bought a modest showroom in Chicago's Merchandise Mart, the world's largest commercial building and design center. There, she curated a collection of subtle but expertly crafted furnishings from around the world and was breaking even within a few years. She developed a reputation for her discerning eye and for throwing lavish parties during NeoCon, the Mart's annual trade show.
Her big break came in the early '90s, when she met a then-little-known French designer named Christian Liaigre. She struck an exclusive licensing agreement with him, and with her help, his line took off in the U.S. Liaigre's pieces were dark and robust. "It was very minimal, masculine design," recalls Kornak, who started at the company as a stylist more than 15 years ago.
Hunt also started her own in-house design studio. That's when the quietly chic Great Plains textile collection — today a go-to for designers reupholstering furniture — was born. Great Plains led to other textile and upholstery collections, such as Great Outdoors and Holly Hunt Leather. "Holly wanted to create tailored pieces and felt she didn't have the right fabrics for them — fabrics of the highest quality, with very nuanced colors and textures," Kornak says. The company continued to grow, decade by decade. By the 2000s, it had several showrooms across the country, more than a hundred employees and gross revenues exceeding $100 million.
Around 2011, Liaigre moved on. His exit, Kornak says "gave us more room for our own expression" through the in-house Holly Hunt Collection. In many ways, it continued and developed Liaigre's aesthetic. The sofas produced around that time have undeniable gravitas, with wide armrests, deep seats and cushions that are comfortable but maintain their structure. "They're foundational pieces, with grand proportions," says Kornak. Notes Hunt, "Our style is more handsome than pretty."
The Holly Hunt Collection continues to be an amalgamation of strength and elegance. Take the Shadow dining chair, which came out a few years ago and is an "ultimate favorite" of Kornak's. She recounts that years ago, she and Hunt happened upon some antique dining chairs in Belgium that featured polished chrome and were beautifully geometric. These became the inspiration for the Shadow, in which one lithe, sculpted piece of anodized aluminum connects the seat and back cushion, with completely hidden fastenings.
"That was one of our first studies with aluminum, and it worked," Kornak recalls. "The aluminum is actually soft, and it feels like suede when you touch it. At the same time, it's very light, so the chair is easy to move." Hunt describes the Shadow chairs, which also come in bar height, as "classic and smart." She uses them daily in her own home.
The Tudor series also marries evocative materials. For the Tudor console, iron hand forged by expert metalworkers is crafted into an architectural frame that holds two perfectly shaped rectangles of oak wood, in a white or dark gray finish. "So much of our work is about the materials," says Kornak, "so typically there's more than one material in a given piece." The cast-bronze Branche side table — which has legs like tree branches and is more of a sculpture than a table, really — is a rare exception.
Kornak is dedicated to maintaining Hunt's vision while expanding the company's offerings. In addition to creating its own lines, Holly Hunt has always represented a carefully edited group of global designers. Today, it includes Christian Astuguevieille — known for his furniture masterfully wrapped in rope — Eric Slayton and Alison Berger.
In the past couple of years, Holly Hunt has partnered with jewelry designer Eva Fehren, released its second outdoor collection and introduced its own line of wallcoverings. It currently has dozens of showrooms in the U.S., one in London and partner showrooms across the globe. A new flagship in Los Angeles is expected to open later this year. "The architect and I designed it over Zoom," Kornak says with a laugh. The company opened its 1stDibs storefront in 2018.
Hunt and Kornak are confident that interest in well-crafted modern pieces isn't going away — especially after the pandemic. "This crisis has shown us all that we want to be more casual, more comfortable at home and less formal," Hunt observes. "Even if you have an office outside of the home, you'll have a home office from now on." All this has been a boon for designers. "Staying home and working from home, people have been making adjustments to every little thing" Kornak notes. "Even when things go back to normal, that's not going to change. In a way, people have truly realized the value of home."
---
Jo Annah Kornak's Talking Points