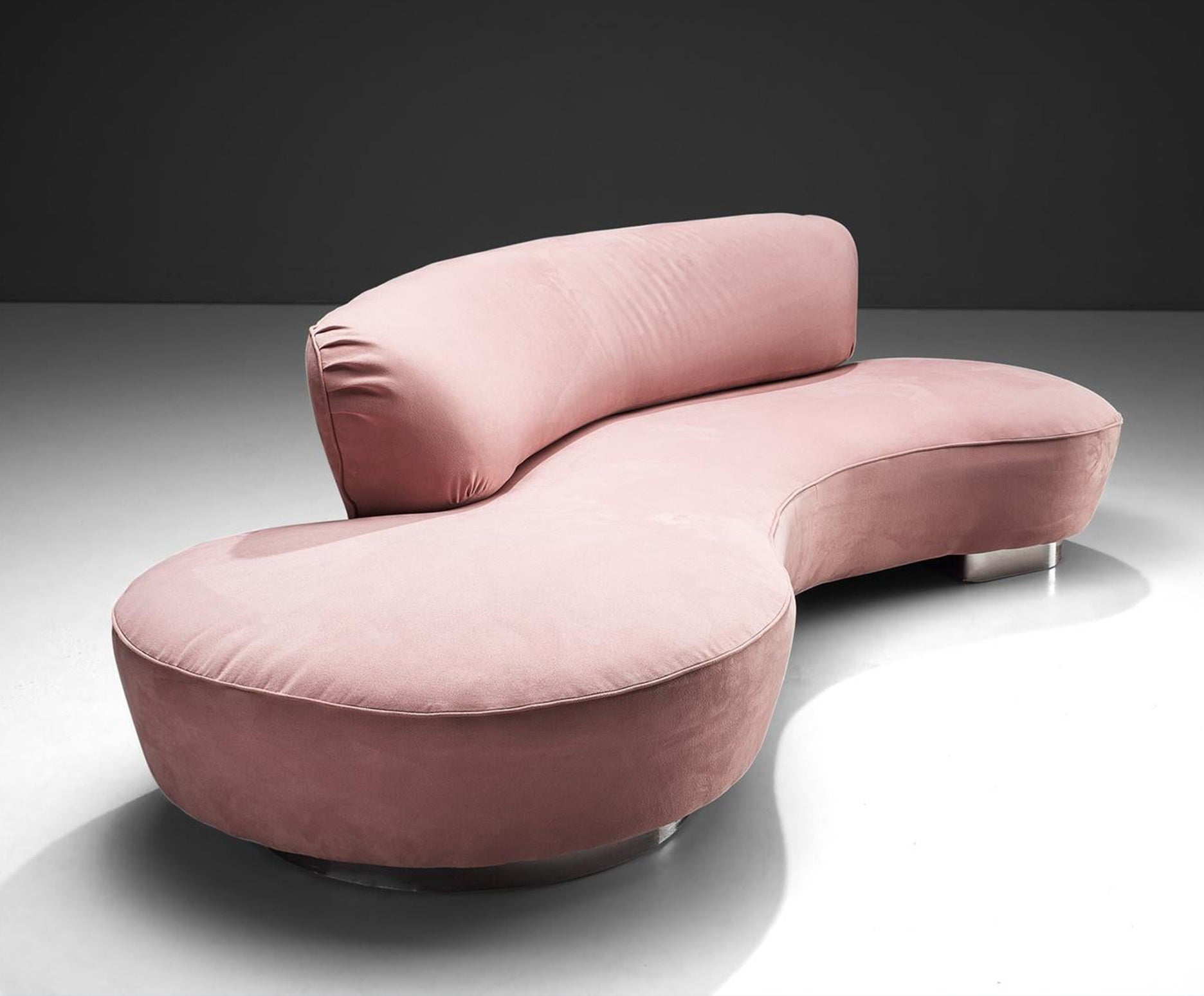 Iconic Designs
Serpentine Sofa
About the Design
The voluptuous contours of Vladimir Kagan's (1927–2016) 1950 Serpentine sofa were designed to bring people together. The S-shaped piece provided both flexible group seating on an armless form as well as a focal point for mid-century entertaining. Unlike most sofas, this one was not designed to be pushed against a wall. Also, people were not supposed to sit on the Serpentine in a row. Rather, the sofa presided over the center of the room as a swoosh of plush seating. The original design included casters so it could easily be maneuvered around for a party or to provide a better view of new art on the walls.
Born in Germany, Kagan's interest in furniture began with his father, a Russian master cabinetmaker. Following the rise of the Nazis, a young Kagan immigrated to the United States in 1938 and shortly thereafter enrolled as an architecture student at Columbia University. Nearly 15 years later, Kagan opened his first furniture company. His concept of modern living was featured in the furniture designs at the Monsanto House of the Future, which was on view at Disneyland from 1957 to 1967.
Upholstered in inviting materials, such as seductively hued velvet and Alcantara, Kagan's furniture demonstrated how modernism could be beguiling even while breaking with the rigid norms of the past. Reflecting the biomorphic shapes in art and sculpture that such creators as Isamu Noguchi promoted as well as celebrating Scandinavian design, each piece was made for both comfort and form in its organic shape. 
Previously Available Items
More Vladimir Kagan Designs