June 5, 2022For most of us, after-school activities growing up involved things like scout meetings, music lessons or cautionary television specials about the consequences of poor life choices. But for designer Kristen Nix, whose parents owned a commercial interiors and furniture company that sold names like Knoll and Herman Miller, those afternoon hours were spent a little differently.
"I did not go home after school each day," the Houston native says. "I went up to the Decorative Center and went to all the showrooms. I just grew up around it, and I knew all of the people working there. To me, it was just Mom and Dad's office."
Although Nix declared at a young age that she wanted to be a designer, her parents, who knew how challenging the job could be (in large part, she says, because "you're depending on so many people to do their jobs well for a project to be successful"), counseled her to pursue an education in business or communications. A compromise was reached, and Nix earned her bachelor's degree in journalism from the University of Texas at Austin.
Still, Nix felt the nip of the decorating bug and returned to school a few years later, earning an associates degree in interior design from Houston Community College. In between, she spent time in New York, interning in Vogue's fashion department, and in Houston, where she worked for Neiman Marcus as an art director for the store's legendary catalogue, known as The Book. "It was the most amazing job," she recalls. "We were traveling to crazy places like Joshua Tree and doing all these amazing photo shoots."
In 2010, after a stint at interior design firm J. Randall Powers and a move to Austin with her husband, she received a request from her baby son's godfather to decorate his home. Nix accepted the commission, and in 2011 she took the plunge and started her own firm.
Today, she specializes in serene, upscale interiors with a refined sense of calm, often using neutral colors and textures to anchor her work. She likens her aesthetic to that of Brunello Cucinelli knitwear stores. "Everything's just so beautifully heathered in there," she says. "It looks so perfect and pristine."
Nix sat down with Introspective to talk about preppy style, her go-to move for creating happy spaces and why you shouldn't judge a paint color by its fishy name.
Who is your favorite furniture designer?
I really like Gregorius|Pineo. They've got such a sense of California cool. It feels so casual and livable but also really sleek and styled. I also love Jean-Michel Frank for clean lines at their best.
Who is your favorite artist?
It changes a lot, but right now, I'm really into Basquiat for his edginess, and I like Cy Twombly because he's edgy and soft at the same time.
What's your favorite design period?
Like a lot of people right now, I'm getting into some of the styles from the nineteen eighties. I like the curves and arches. We're designing a job where we're using a lot of pastels, like a pastel purple and a soft, soft blue.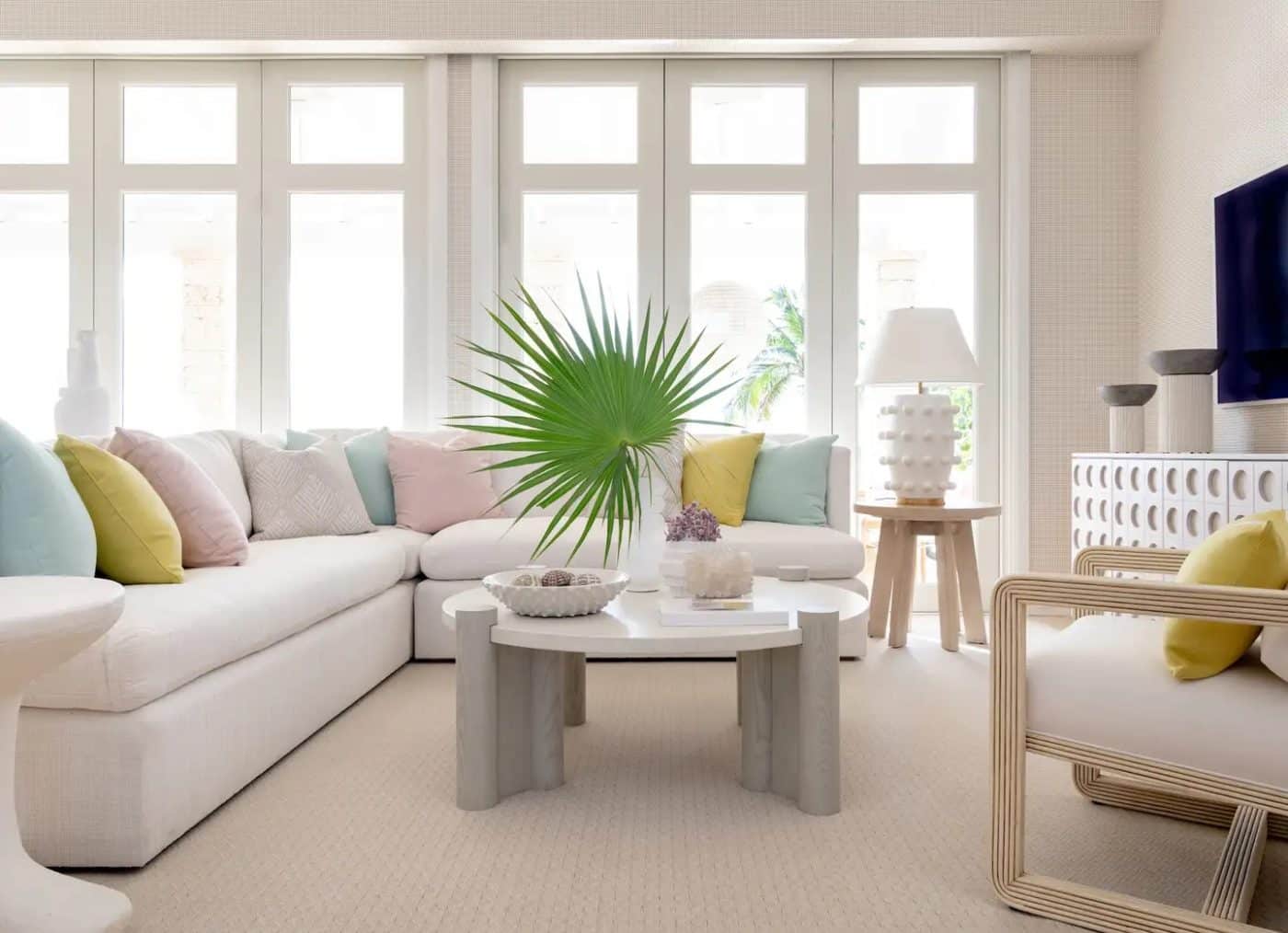 What are your favorite design styles?
I like a space that feels like a New York apartment with a kind of Upper East Side vibe. Something that's sleek and clean, with a Ralph Lauren aesthetic. I always envision a bachelor living there.
As I've gotten older, I'm more drawn to English furniture and antiques and have become more open to using a bullion fringe or that sort of thing. Ten years ago, I wouldn't have considered it.
Who is your personal style icon?
I have three: Tory Burch, Aerin Lauder and Kelly Wearstler. They all grew up with or came into a lot of affluence, yet they've worked so hard, and they've created so much. I think there's something very cool about that.
What is your favorite historic house?
The Pease Mansion, in Austin. It's a Greek Revival home surrounded by a huge lawn, and it feels so Southern. It has incredible trees all around it.
I also love Frank Lloyd Wright's clean-lined mid-century architecture. It reminds me a lot of my house when I lived in Houston, which was designed by a man named Preston Bolton. He did several mid-century homes in Houston. I have a thing for mid-century modern homes because they allow in so much beautiful light.
If you could live anywhere in the world, where would that be?
Austin, Texas! There's a reason everyone's moving here. It is such a happy place. The Edwards Aquifer runs underneath us, and there's a theory that the movement of the water creates these ions that make people happier. But I think it's just that it has a great sense of community and such amazing culture, music and food. There's also a big focus on being outside and being active. Maybe it makes me feel young because my husband and I went to college here.
What would your dream project be?
I would love to get my hands on an airplane or a yacht. For the airplane, I would do textured neutrals, maybe with a touch of a great deep blue. On an airplane everything's really tight and tailored, and I think it would need to have that kind of preppy, Ralph Lauren, Upper East Side apartment feel I mentioned.
For the yacht, I would pull fabrics like bright corals and mints. I find that happy fabrics really do make people happier.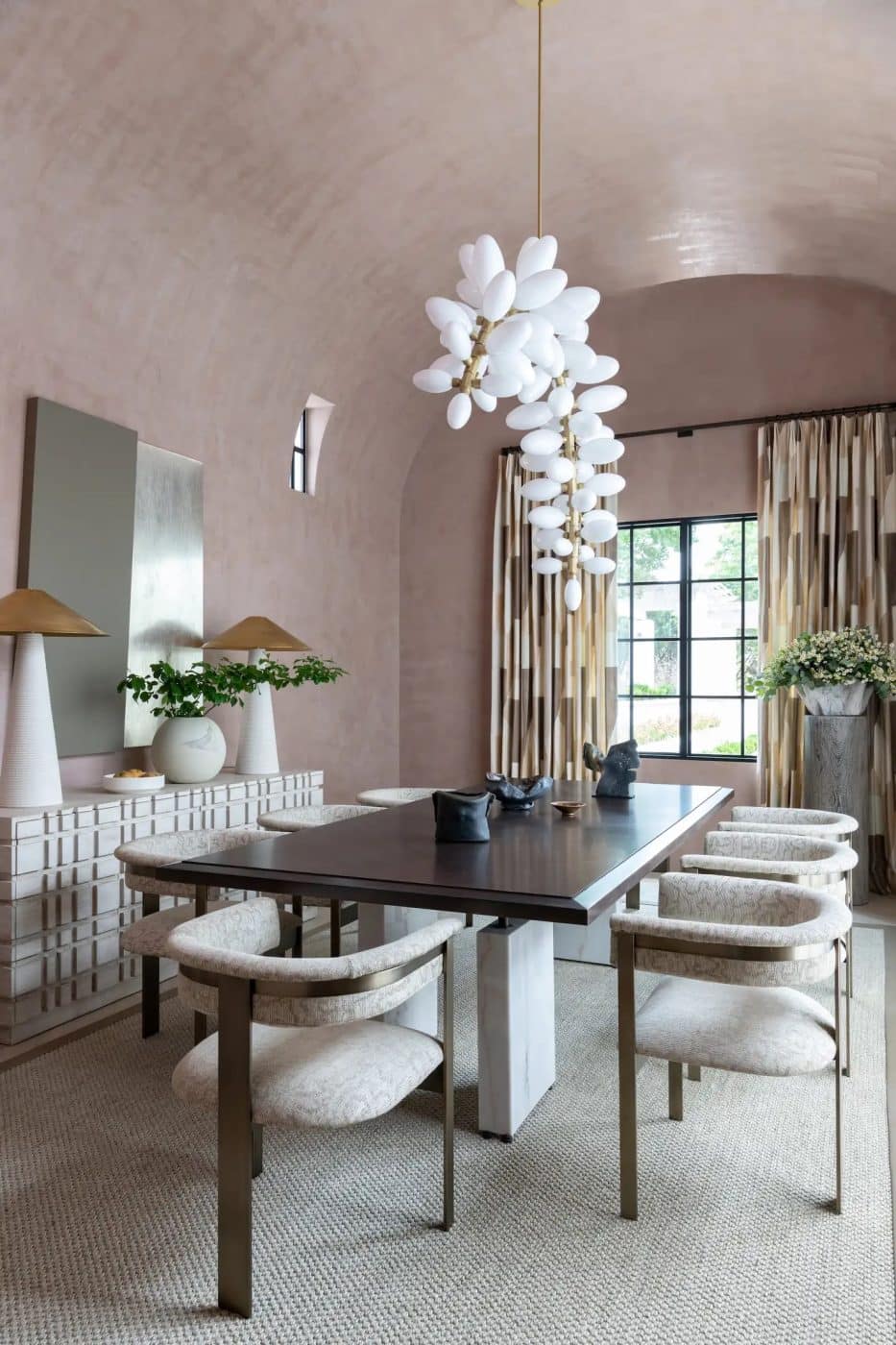 What's one thing you've done that shouldn't have worked in a project but did?
I had a great client who was all about taking wild risks, and we did a Venetian plaster in her dining room on the ceiling and the walls. We painted it a color called Dead Salmon from Farrow & Ball.
Her husband thought we were nuts and that it would look terrible, not to mention too pink and too feminine. But my client said, "You know what? I trust Kristen — let's do it!" And then, I started wondering to myself if it was going to work. But we went with it, and now it's one of our photos that gets reposted the most. I think that's also because of the barrel ceiling and the arched Lindsey Adelman light fixture.
What do you think is the most underappreciated design idea?
Something I pitch to a lot of clients, when we have a floor plan that allows it, is what I call the café. It's a space we create off a kitchen, and it's usually a banquette with some tables. It's a great place to check your email or to hang out and have a glass of wine while someone's cooking dinner. It allows for great conversations, and the clients we've done it for say, "We use this all the time — this is where we live."