August 30, 2020Matthijs Hoveijn is shopping his own closet. The founder of Morentz is accustomed to searching far and wide for 20th-century furniture and lighting, which his restorers and reupholsterers then ready for sale. The result is an inventory of some of the very best examples of modern design, offered both in the firm's gallery — in Waalwijk, Holland, about an hour south of Amsterdam — and online. But since the coronavirus pandemic began, Hoveijn hasn't been able to get to favored buying destinations, like Brazil. No matter; Morentz already has plenty of items in storage. "A side effect of the travel restrictions is we are more focused on our own warehouse," Hoveijn says. "There are some really interesting things that never went to the restorer or the photo studio." Among them are one-of-a-kind pieces, such as a rare parchment and brass Valzania armoire, as well as items that belong together — matching dining chairs, for instance — separated years ago and now reunited, like a family.
Hoveijn has built a successful business doing what he loves — he collected furniture for years before he founded Morentz. His genuine enthusiasm for design was evident during a recent phone interview with Introspective, in which he posed a question no other story subject has ever asked: "What do you like to collect?" (For the record, this interviewer has a thing for the artwork of Kahn & Selesnick.)
Because of the virus, are you buying many pieces close to home?
I generally don't shop as much in Holland as in other countries. Maybe I know the work too well. But, of course, there are great Dutch designers! I'm fascinated by Bas Van Pelt, who worked in The Hague until World War II, when he joined the resistance and died in a Nazi concentration camp. I even have a Van Pelt chair in my living room — with a tubular, red metal frame and sisal seat and back. Every day I see it, and every day it makes me happy.
Morentz is associated with the best of the best. Do you only sell pieces by name designers?
Actually, twenty to twenty-five percent of what we sell has no name attached to it. We have two historians on staff, and some of our salespeople have degrees in art history. So there's a lot of knowledge. We all work as hard as we can to find a name. But lots of times, we don't succeed. For example, we don't know who designed this amazing Italian conference table and six chairs made of walnut and red leather. But it is extraordinary for its choice of materials, its design and its execution.
What kinds of things are people especially interested in these days?
There's a lot of interest in very simple pieces made of solid wood. One example is the work of Pierre Chapo, who studied architecture at Paris's École des Beaux-Arts but was influenced, on a visit to the U.S., by the furniture of Frank Lloyd Wright. His work can seem a little rough or even primitive. The tables look almost like children's drawings of tables, but there's usually a twist. For example, one Chapo table has five legs. Most tables like it were about fifty-six inches across, but this one is about sixty-three inches, which makes it quite unusual and special. Another good example is Guillerme et Chambron. Robert Guillerme and Jacques Chambron worked together in Lille, having met, incredibly, in a German POW camp in 1940. I bought a lot of their work years ago. I buy certain designers based on intuition, and in this case, my intuition was right. There's a solid oak daybed that I love. I'd never seen anything else like it.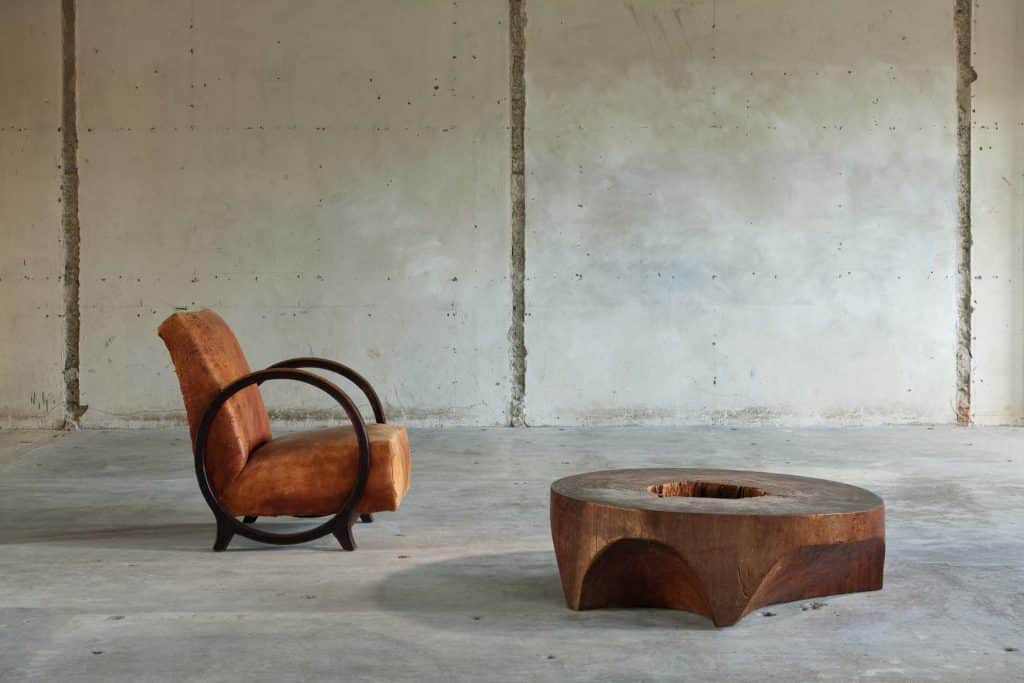 You're known for the excellence of your craftspeople. Does that enable you to buy pieces in bad condition?
It depends on how special the piece is. But a really broken piece we don't have time for. We're not rebuilding things completely. It's more about pieces that look good on first impression but need some touching up. And, of course, we do upholstery. Clients send us their fabrics, but that's an extra service.
Are there designers whose work you wish you had more of?
Yes. Studio BBPR, the Italian architecture studio best known for the quirky nineteen fifties Torre Velasca, in Milan. Most of its furniture was custom-made for clients in Italy, and it's very hard to find. I'd also like to buy more pieces by Phillip Lloyd Powell, who worked in the same town in Pennsylvania as Paul Evans and George Nakashima. It's honest and straightforward, but every time you look at it, you see something new.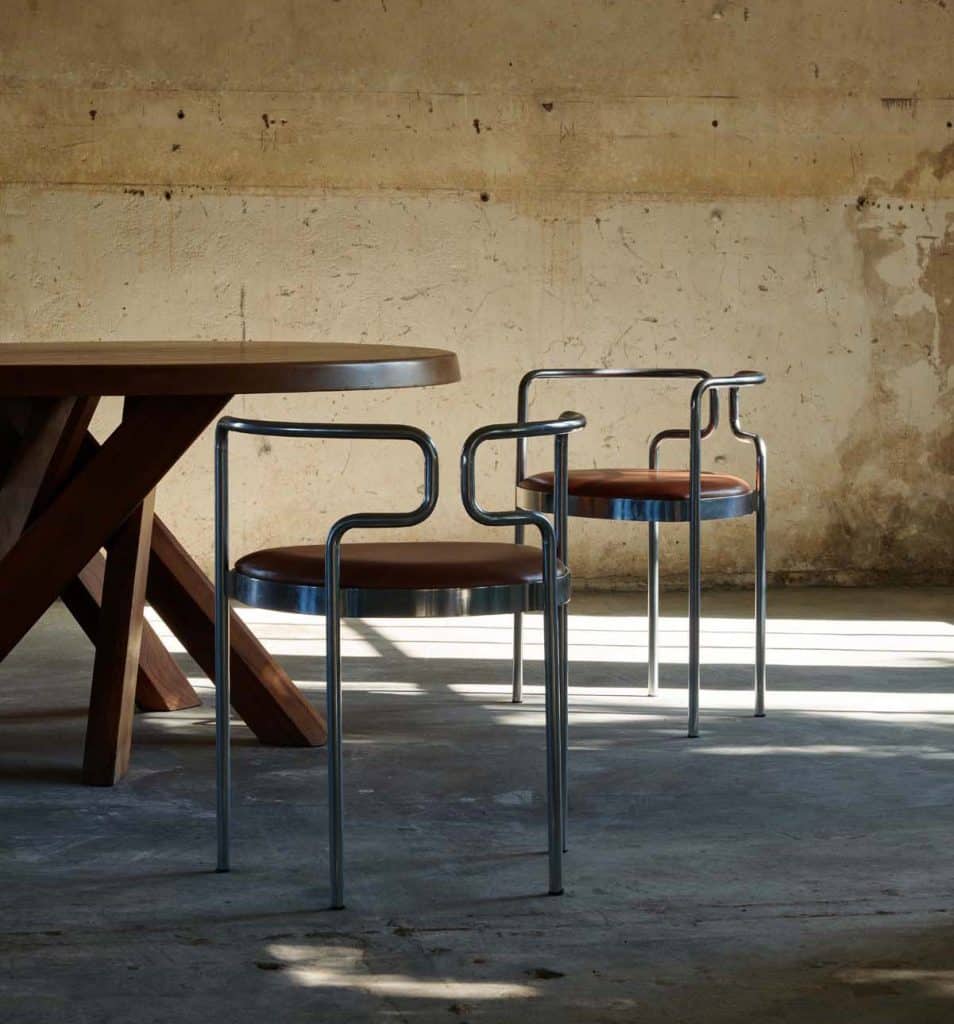 Do you ever hold on to special items?
My business is making people happy, and I can do that by passing along something that made me happy when I bought it. I don't need to own it forever. The nice thing is that through 1stDibs, we've discovered a lot of very good customers around the world, people who are interested in items that had a prior life. And they use pieces they buy from us in unexpected ways, creating eclectic groupings of furniture and art that I wouldn't have thought of. It's great when people send me photos of our pieces in their homes.
---
Talking Points
Morentz's Matthijs Hoveijn shares his thoughts on a few choice pieces