Who knew that before he died, in 1959, Frank Lloyd Wright proposed turning the decommissioned Ellis Island into a futuristic residential enclave? Wright's scheme included apartment buildings suspended from cables and giant multicolored domes that sheltered theaters, churches, hospitals and schools. As rendered by Wright's minions, it looks like a rejected set for The Wizard of Oz or perhaps a Jules Verne–styled theme park. Outlandish but endearing.
Wright's Ellis Island scheme is one of hundreds of gems uncovered by Sam Lubell and Greg Goldin, the authors of Never Built New York (Metropolis Books), a successor to their equally engrossing Never Built Los Angeles. Sure, New York has plenty of icons — the Empire State and Chrysler buildings, the Statue of Liberty, Grand Central Terminal. But as this book makes clear, you could create a pretty good city from the schemes that failed. Flipping through it is like taking a trip to that city.
Many of the earliest proposals were efforts to make the new world resemble the old. The approach of the city's first visionaries, the authors explain, "was to root around in Europe, ancient and contemporary," to find structures worth copying. Even the gigantic statue of a Native American chief designed by sculptor Daniel Chester French — part of the National American Indian Memorial proposed for the Staten Island waterfront in the first decade of the 20th century — would have rested (ironically) on a neoclassical base.
The book goes beyond individual buildings, cataloguing countless schemes for improving, even enlarging, the city — in the 1860s, the prominent surveyor James E. Serrell proposed filling in the East River to create developable land. Other ideas involved making Manhattan easier to get to and from, with all manner of bridges, and up and down: Alfred Ely Beach proposed using air pressure to "shoot" passenger capsules through underground tubes.
For much of the city's history, the authors say, "ideas generally trickled up from a citizen cadre of dreamers, tinkerers, engineers and architects." That's what makes so many of the proposals enchanting. But as the 20th century progressed, trickle up was replaced by top-down planning, thanks largely to Robert Moses. Moses, of course, was a prolific builder, responsible for everything from the Cross Bronx Expressway, the Triborough Bridge and the Brooklyn-Battery Tunnel to several enormous public pools. But in this alternative universe, he is represented only by projects that never were realized. New Yorkers should be glad that most of them — including plans to sacrifice Greenwich Village to a highway — were stopped. Other buildings that would have hurt the city include I.M. Pei's skyscrapers amid Columbia University's majestic low-rise campus and Mies van der Rohe's Battery Park Apartments, a trio of towers that ignores what makes New York, New York.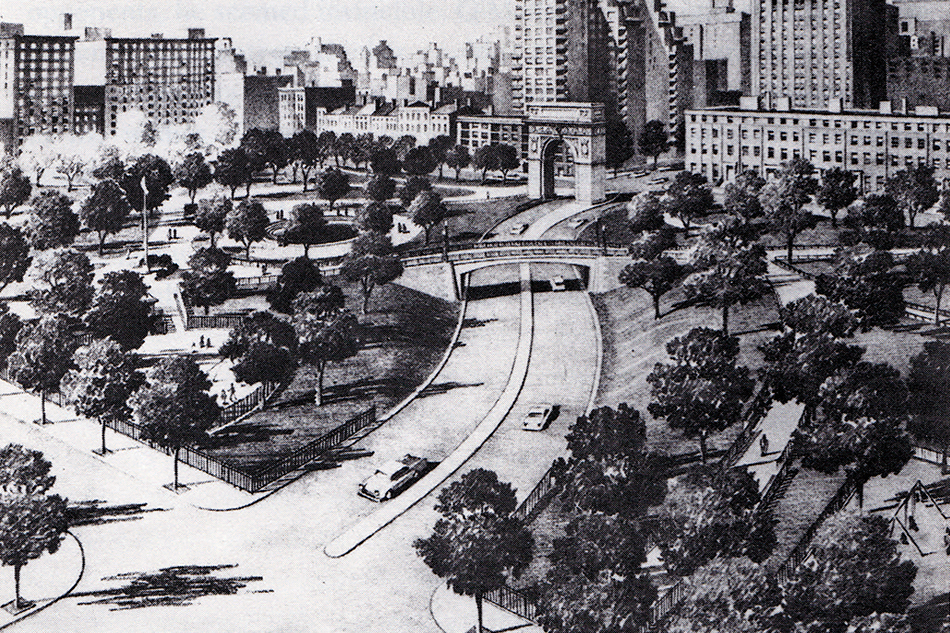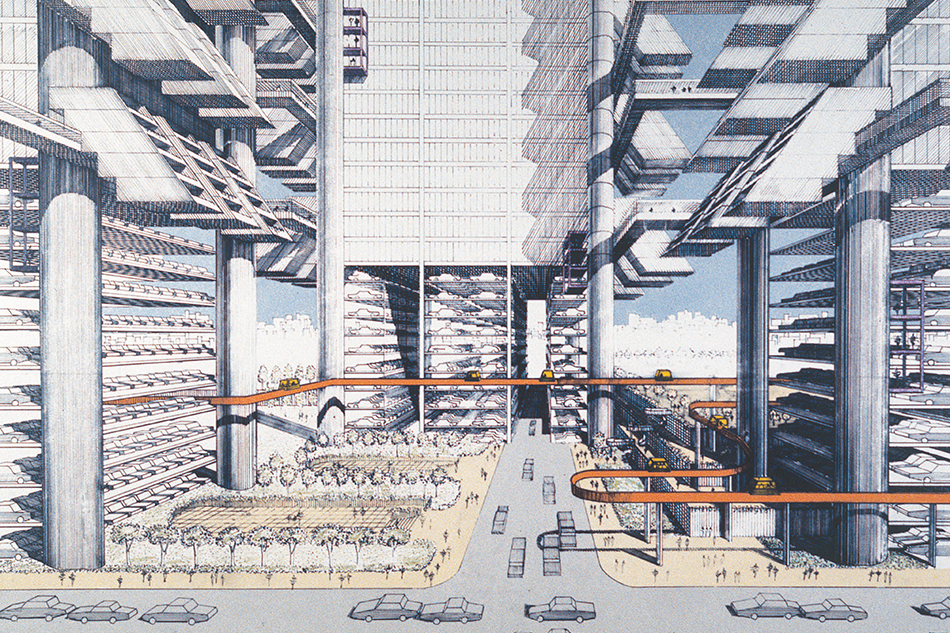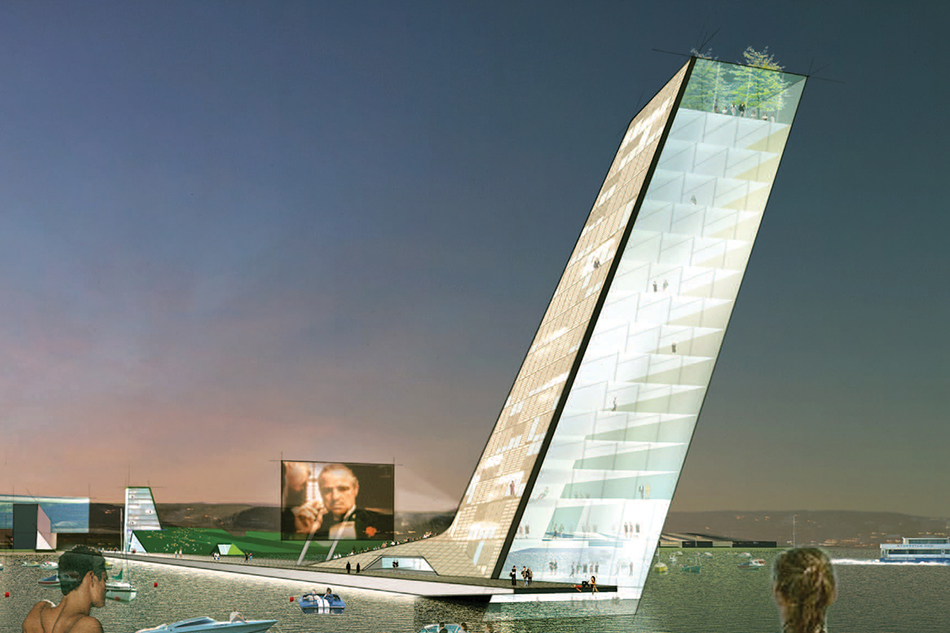 That said, most of the proposals featured here — each with a few hundred words of informative text — would have been good for the metropolis. Buckminster Fuller's domed stadium for the Atlantic Yards in Brooklyn might have kept the Dodgers from abandoning the city. Paul Rudolph's Graphic Arts Center, a residential development for members of the lithographers union, would have been a boon to the TriBeCa waterfront; but Rudolph's plan — for prefab units to be built outside the city by nonunion workers — fell flat. Moshe Safdie, likewise, failed to import his Habitat housing concept from Montreal to New York, and Steven Holl's plan for building on the elevated railroad tracks of the Lower West Side was treated as pie in the sky. (It predated the High Line by decades.) Bertrand Goldberg's daisy-shaped tower for ABC News, similar to his Marina City buildings in Chicago, would have delighted architecture lovers. The same is true of Harrison & Abramovitz partner Wallace K. Harrison's first scheme for the Metropolitan Opera House, which explored the structural possibilities of thin-form concrete and was far superior to what eventually got built at Lincoln Center. Wright, a master of hits and misses, designed a trio of tree-like apartment towers for the East Village — their floor plates extending like branches from concrete "trunks" — that could have become instant landmarks.
In the recent starchitect era, plans by the likes of Diller Scofidio + Renfro, for a residential development on Staten Island; Zaha Hadid, for a sinewy Park Avenue tower; and Jean Nouvel, for a library in Brooklyn, had the potential to be wonderful additions to the city.
As the authors note, "Ghosts haunt many of the crossroads in New York." It turns out, not all ghosts are scary.
or support your local bookstore