December 5, 2021The idea of building a new mansion outside Cleveland inspired by Czech Cubism, a movement that thrived more than 100 years ago, sounds quirky at best. But once you know the architect is Peter Pennoyer, the unquestioned master of updating historical styles for our own age, you can see the appeal. The proof is in Rowdy Meadow: House, Land, Art (Vendome), with text by Anne Walker, Pennoyer's frequent collaborator, and photos by Eric Piasecki.
The project grew out of a very specific request from the client, Scott Mueller, a tire and auto-parts magnate who had recently been to Prague and had his passion for the decorative arts deepened by the experience. It forced Pennoyer, an impresario of enfilades, and his team to develop a whole new vocabulary — but one that could dovetail with his signature approach. Czech Cubism's adjacency to Art Deco probably helped, given Pennoyer's affinity for the latter, epitomized in his pitch-perfect Deco-style clock for Moynihan Train Hall at Penn Station, installed this year.
The resulting home, the titular Rowdy Meadow, has immense visual appeal at every level. Slight touches of Czech castle are everywhere, from the pointy gables and a pyramidal slate roof to pleasingly arched doorways, giving the impression that each feature is being pulled upward ever so slightly by an invisible string. And every inch is enriched with surprising details that work as an organic whole.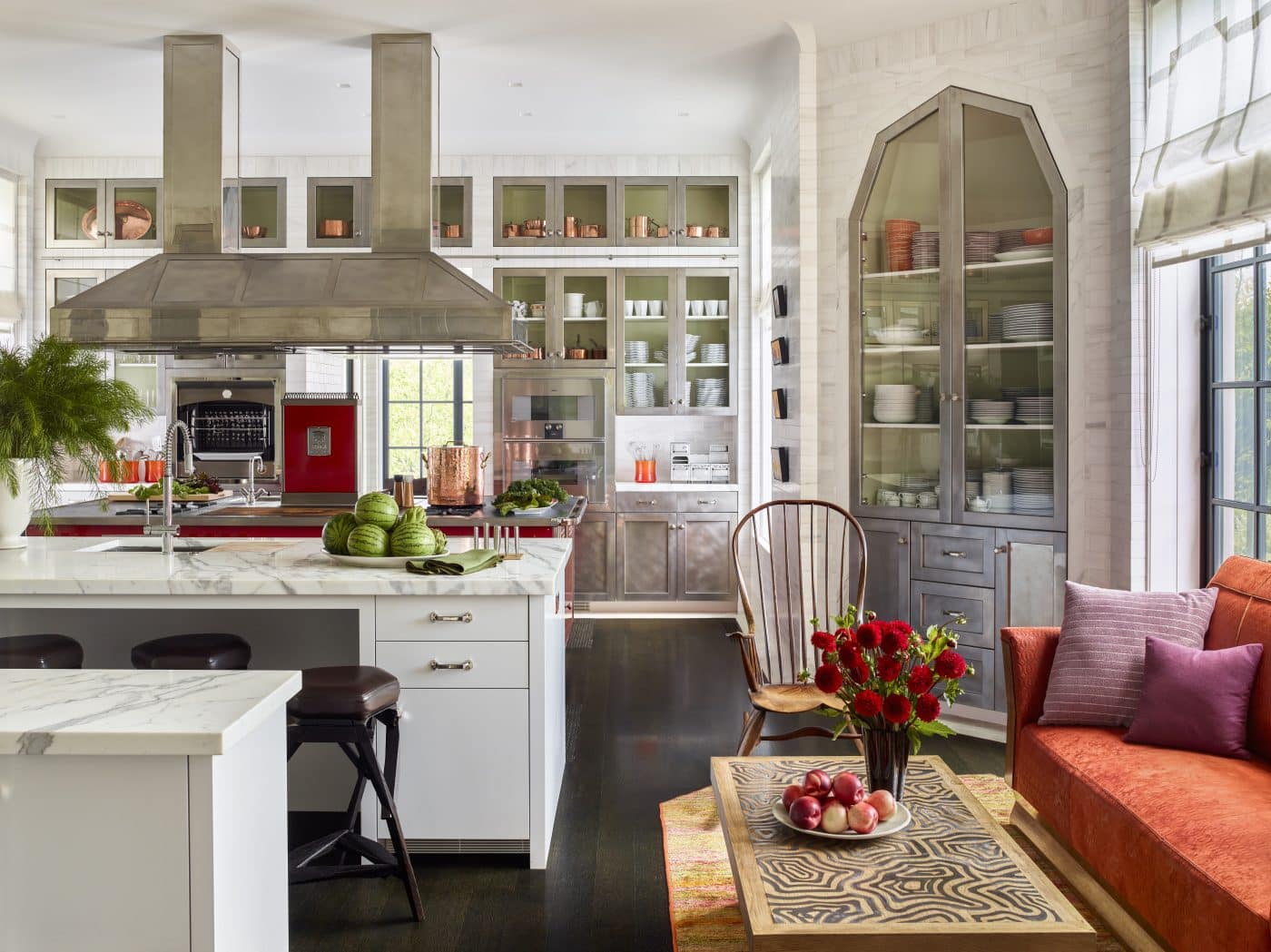 Mueller's collection of contemporary art is on display both inside the house and outside, on the massive, 146-acre property (designed by Reed Hilderbrand). Works by Roxy Paine, Ai Weiwei, Richard Serra and Francis Alÿs, among others, mingle with furniture by such names as Jean-Michel Frank (a lovely pearwood dining table from the late 1930s), Eileen Gray and Maarten Baas. Piasecki's photos do justice to all the complexities and the many vistas Rowdy Meadow provides. Gesamtkunstwerk — or in this case, totální umělecké dílo — is an overused term, but this house and the book both qualify.