November 7, 2021"The market for design has been very strong during the pandemic," says Jill Bokor, director of the Salon Art + Design fair. The reason, she believes, is that "people have had a lot of time to evaluate what works and doesn't work about their homes." But despite the collective embrace of online purchasing over the past year and a half, she adds, "people are feeling desperate for connection, for the chance to go out and see beautiful things."
Salon, opening this week at New York's Park Avenue Armory, will provide that chance. After a VIP preview on Thursday evening benefitting the Dia Art Foundation, the show will welcome the public from Friday through Monday. That's a relief to Bokor, who wasn't sure until three months ago that the fair's 2021 edition would happen. (The 2020 one didn't.)
Even when Bokor and Salon founder Sanford Smith decided, in August, to go ahead with the 10th-anniversary event, they didn't know if European dealers would be able to get to New York in November. "There was a lot of nail biting," she says.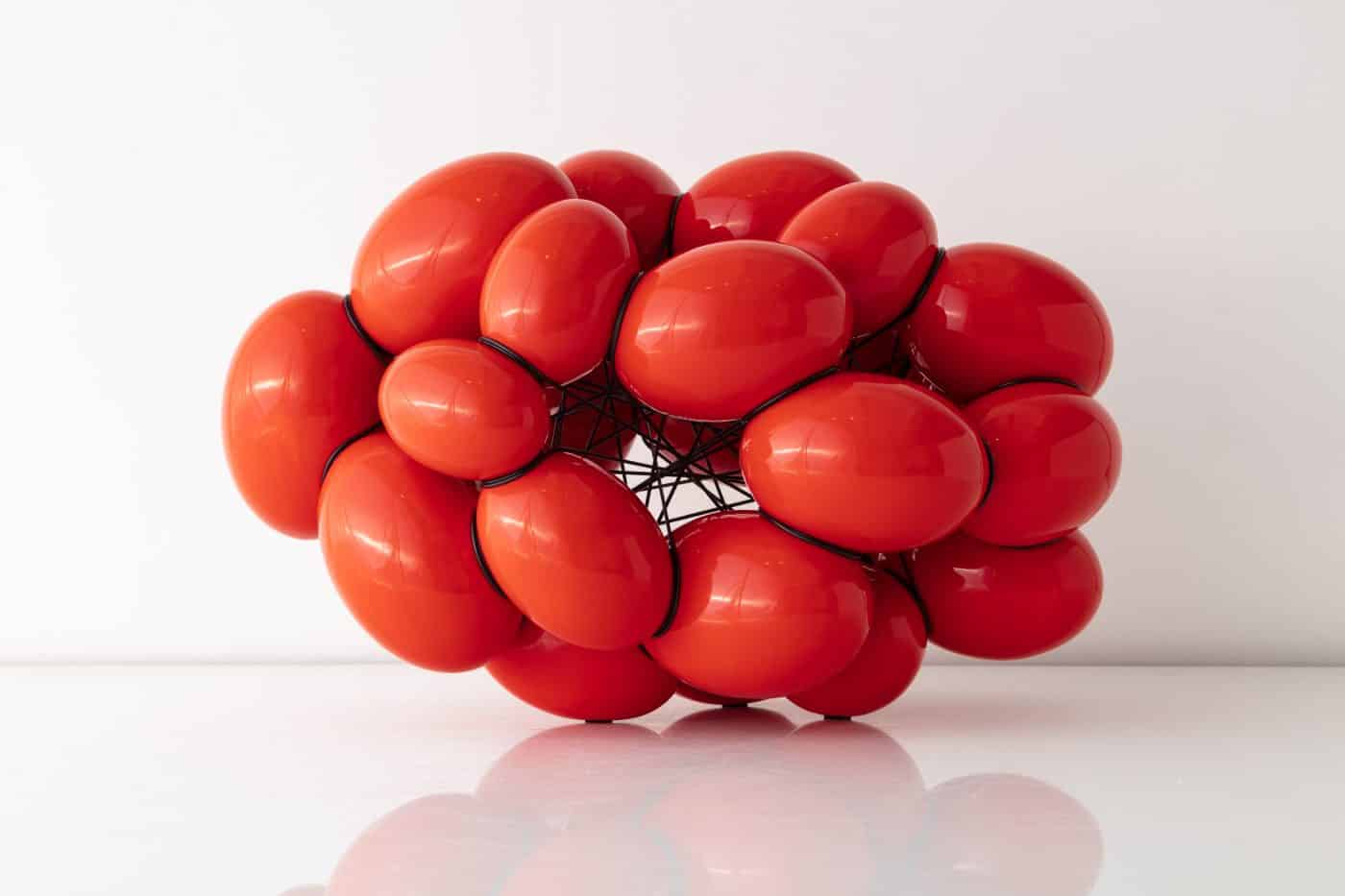 As it turns out, 11 European and 36 American dealers will be on hand, showing art and design from antiquity and — bypassing a couple of millennia — the 19th through 21st centuries. Patrizio Chiarparini, whose Duplex gallery is outfitting the Collectors Lounge in partnership with 1stDibs, says that Salon, "on both the exhibitor side and the public side, brings out the most interesting and the most influential people."
Asked the difference between Salon and its only real American rival, Design Miami, Bokor points out that the latter, because it is a sibling of Art Basel, can't allow its dealers to show art. There's no such restriction at Salon, which encourages dealers to present "immersive environments" combining art and design. "If someone has a really great painting, they're probably not looking at it from an Ikea chair," she says, explaining the symbiosis between important art and important design.
Only slightly smaller than previous editions, this year's event is "lean and mean," says Bokor. "We streamlined because of the pandemic." Programming that requires large gatherings has mostly been avoided, although there will be a fashion show — on Saturday, November 13, at 7 p.m. — by Spolia, which uses fabric left over from custom upholstery in a line of outerwear.
Coming from as far away as Lebanon and from as nearby as midtown Manhattan, the dealers (23 of whom are on 1stDibs) are enthusiastic.
Macklowe Gallery, based just ten blocks down Park Avenue from the Armory, is one of a few Salon attendees showing jewelry. Its display will include vintage pieces by René Lalique, Alexander Calder and Louis Comfort Tiffany. They will be surrounded by yet more Tiffany — floor lamps, table lamps and hanging lamps.
Five chandeliers, offered as a set, reflect the Moorish influence on the designer, who traveled to North Africa in 1870–71. Tiffany glass is often associated with the Art Nouveau period, which was "another time when people were interested in creating total environments," says the gallery's associate director, Madeleine O'Hare. "Art wasn't just something to hang on the wall. It was experienced and lived and used." And like today's designers, Tiffany married aesthetics with the latest technology — in his case, the lightbulb.
Converso, a mid-century American design gallery based in Chicago, will show several pieces by Wharton Esherick, including his show-stopping Seiver sofa, believed to be one of only three freestanding sofas that Esherick produced in a lifetime of furniture making. Made for Lawrence and Alice Seiver, who were musicians, the piece reflects Esherick's synesthesia — to him, its supple form corresponded to sounds.
"This is my return to New York, and I'm very optimistic," says the gallery's owner Lawrence Converso. "There are pieces that will sell in New York that won't sell anywhere else. And with the supply chain for new things failing, people more and more are turning to vintage."
He also plans to bring Sol LeWitt's important sculptural work 1-2 3-4, created to accompany a performance by dancer Lucinda Childs in her 1979 collaboration with Philip Glass; and a large chandelier made by the Arcosanti guru Paolo Soleri during a stay on Italy's Amalfi coast.
Les Ateliers Courbet, located in New York's Chelsea neighborhood, is attending Salon for the first time. Its booth will focus on pieces exclusive to the gallery, including a new collection by Belgian-born, Paris-based designer Pieter Maes. The gallery describes this as "drawing inspiration from archetypal forms" that date back to Neolithic and Cycladic cultures and reemerge in the work of sculptors like Isamu Noguchi and Constantin Brancusi. Maes collaborated on it with the esteemed upholsterers of Jouffre and master woodcrafter Rutger Graas.
Pieces in bronze by Raphael Navot and wood by Mauro Mori round out the display. Its theme, according to gallery founder Melanie Courbet, is "timeless forms executed with time-honored techniques."
The stunning, historical rooms close to the Armory's Park Avenue entrance will be used for special exhibitions. Artist John Greytak, of Studio Greytak, will turn the Colonel's Room into an immersive simulation of a Montana landscape as a backdrop for his Universe collection, comprising furniture and lighting made from free-form mineral specimens and patinated aluminum and bronze sculpted to resemble craggy rock formations.
Meanwhile, Duplex will outfit the Collectors Lounge with pieces from Driade, the Italian manufacturer known for modern furniture with an artistic edge. Among the Driade designers represented will be Faye Toogood, with her Roly-Poly chairs; and Philippe Starck and Eugeni Quitllet, with their iconic leather Lou Read armchair.
Accompanying the seating will be Fredrikson Stallard's Sereno table, its mirrored top reflecting metal legs that seem to have been formed geologically. Lighting is from Fontana Arte.
"It's a mix of very different sensibilities," says Chiarparini, who could be describing Salon itself.