Faye Toogood's name is practically synonymous with her Roly Poly chair. With its chubby legs and bowl-like seat, the now-iconic piece epitomized the trend toward chunky forms that defined avant-garde furniture design in the 2010s. But the visionary British artist's contributions go far beyond the chair and its similarly robust companion pieces, in disciplines ranging from textiles and ceramics to fashion and home interiors.
"I design holistically, with an overall vision across fashion, furniture and interiors," she tells 1stDibs. "Furniture is something I return to over and over again and is a very strong part of this vision. I am interested in humans and the way they live — the spaces they inhabit, the clothes they wear, the objects they surround themselves with."
After a childhood spent running free in the English countryside with nature as her playground, Toogood studied art history at Bristol University rather than attend art school. Her design approach is underpinned by contrast and understandably informed by art history, particularly the mid-20th-century modernism of such British artists as Barbara Hepworth and Alfred Wallis. "For me, it is about playing around with references and our associations, be that with materials or the precious and the raw, the masculine and the feminine," she explains. "I'm able to use those contrasts to create friction."
Toogood has exhibited at Phillips and the Victoria & Albert Museum in London, the Triennale in Milan and D Museum in Seoul. In addition, her works are in the permanent collections of institutions worldwide, including the Philadelphia Museum of Art; Dallas Museum of Art; Denver Art Museum; High Museum of Art, in Atlanta; Corning Museum of Glass, in New York; the National Gallery of Victoria, in Melbourne; and the Fabergé Museum in St. Petersburg.
Shop furniture designs from Faye Toogood today on 1stDibs.
Browse all Furniture from Faye Toogood
Shop Now
Creators Similar to Faye Toogood
More Faye Toogood Designs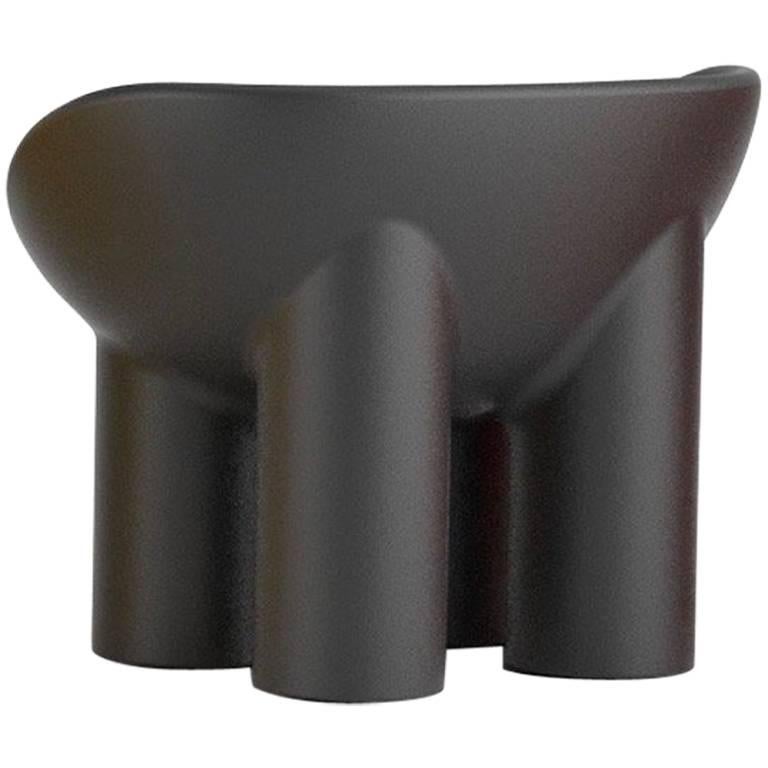 Faye Toogood Roly Poly Armchair
Faye Toogood Roly Poly Armchair
Since founding her eponymous studio in 2008, English designer Faye Toogood (b. 1977) has released her visionary works in a series of numbered Assemblages, which is the term she uses to refer to her furniture collections. The wonderfully chunky Roly-Poly armchair is from the fourth, launched at the Salone del Mobile in Milan in 2014. As its name suggests, it is part of a series based on squat, bulbous shapes that comprise chairs, tables and benches.The armchair is likely the most roly-poly of ...
Shop All
Faye Toogood Furniture for sale on 1stDibs.
Furniture by Faye Toogood are available for sale on 1stDibs. These distinctive objects are frequently made of
metal
and designed with extraordinary care. In our collection of Faye Toogood Furniture, there are many options to choose from, although
black
editions of this piece are particularly popular. Many of Faye Toogood's original furniture was created in
Modern
style in
Europe
during the
21st Century and Contemporary
. If you're looking for additional options, many customers also consider furniture by
Francis Sultana Furniture
,
Soft Baroque Furniture
and
Stuart Scott Furniture
. Faye Toogood Furniture prices can vary depending on size, time period and other attributes.