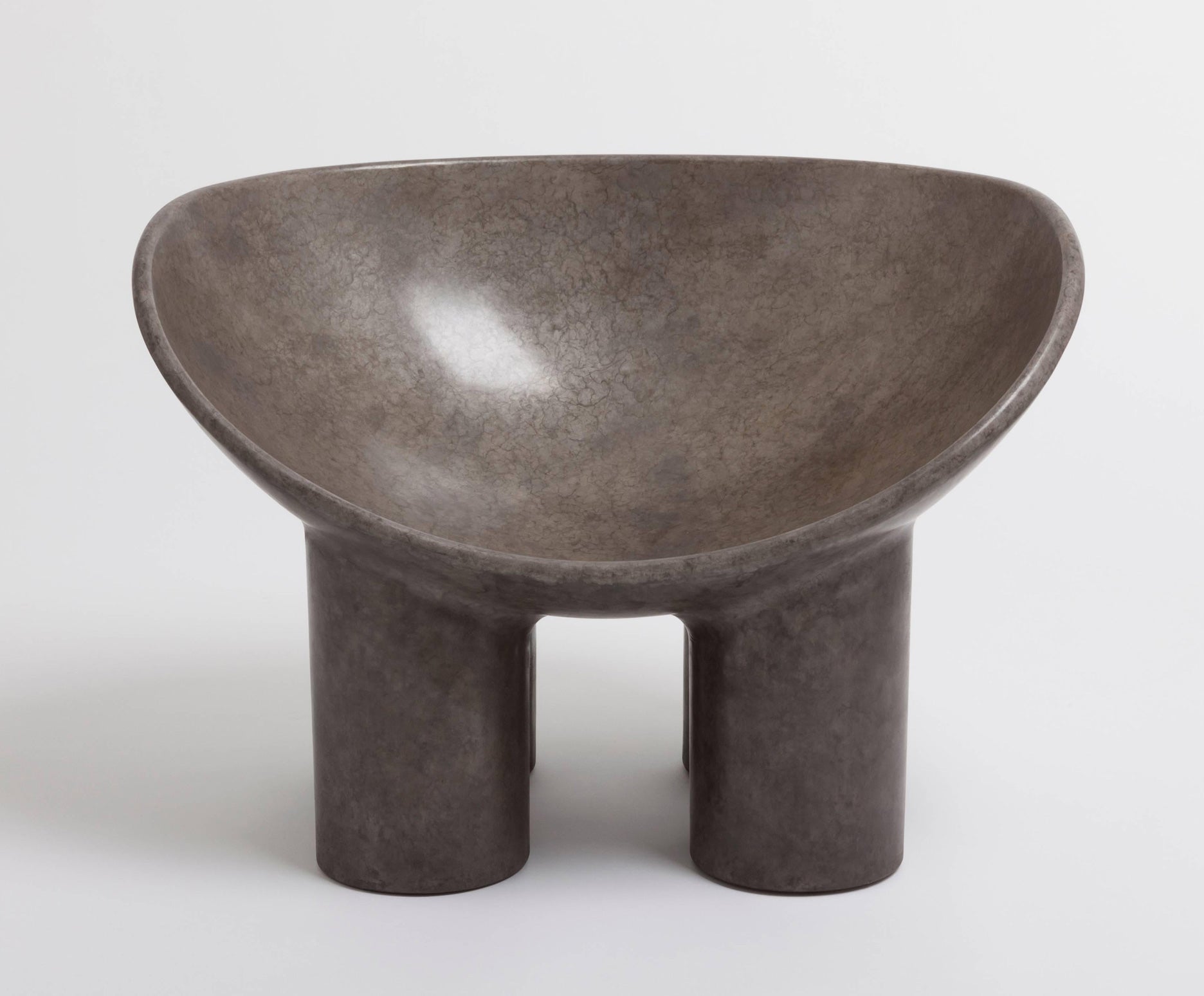 About the Design
Since founding her eponymous studio in 2008, English designer Faye Toogood (b. 1977) has released her visionary works in a series of numbered Assemblages, which is the term she uses to refer to her furniture collections. The wonderfully chunky Roly-Poly armchair is from the fourth, launched at the Salone del Mobile in Milan in 2014. As its name suggests, it is part of a series based on squat, bulbous shapes that comprise chairs, tables and benches.
The armchair is likely the most roly-poly of the line, with its concave seat taking the shape of an ice cream scoop, sides swooped high enough to account for armrests. Toogood's jumping-off point for the collection was her own experience with pregnancy and motherhood, an inspiration that is multifaceted: For one, there are the rounded shapes associated with fertility and, literally, pregnancy; then, the resulting pieces feel inherently childlike, as though drawn from a storybook illustration, and are the result, the designer has said, of seeing the world through her children's eyes.
Toogood originally created the Roly-Poly armchair in small batches, handcrafting each chair from a clay model and realizing the piece in fiberglass. A collaboration with the Italian manufacturer Driade brought the seat into larger-scale production in an iteration made from polyethylene, making it suitable for both indoor and outdoor use. It comes in ochre yellow, red brick, peat, charcoal, concrete and flesh colors.
Faye Toogood Roly Poly Armchair