Baume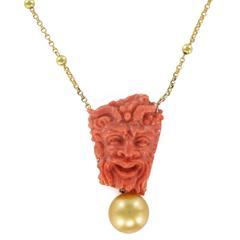 Coral Cameo South Sea Pearl Yellow Gold Necklace
Baume
21st Century and Contemporary Empire Drop Necklaces
18k Gold, Gold, Yellow Gold, Coral, Cultured Pearl, Pearl, South Sea Pearl
Baume creation - unique piece. Necklace in 18 carat yellow gold. This splendid and original yellow gold necklace is composed of a double belcher chain interspersed by golden beads. This...
Baume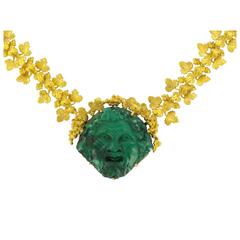 French Empire Malachite Cameo Gold Necklace
Baume
2010s Empire Drop Necklaces
18k Gold, Malachite
Necklace in 18K matt yellow gold necklace, eagle head hallmark. Consisting of golden vine leaves and bunches of grapes hinged together, the centrepiece of this unusual necklace is a ...