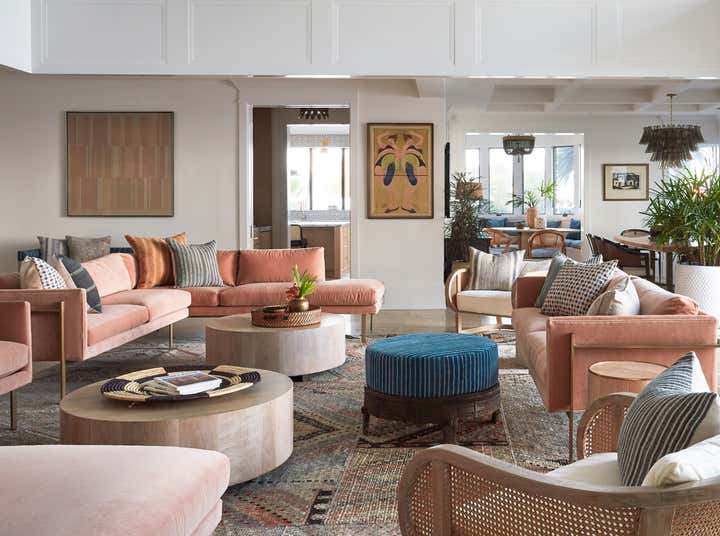 Photography: Michael Alan Kaskel
Coconut Grove
This waterfront home sits overlooking Biscayne Bay and is biking distance to the lush and charming Coconut Grove downtown area. The clients, who live in Chicago most of the year, wanted a comfortable and causal vibe where it might the 2 of them, or hosting 20 for the holidays – so our scope was to create a completely outfitted vacation home, furnishings to bed linens and towels, to dishes and cookware. Rebekah refers to it being like designing a boutique hotel - each guest room was designed to feel cozy and comfortable and anticipate every need from toiletries to phone chargers. Lots of vintage rugs, vintage lighting and accessories were used throughout. Vacation homes often feel impersonal and contrived because they're not lived in year-round, and the KLI team wanted to break that mold completely. We wanted our clients to walk in the door and instantly feel like everything was taken care of, there was nothing they had to run out and buy or order, whether it was linen napkins, or outdoor dishes and tablecloths.
A third of the house is outside under a covered loggia and designing the outdoor space was one of our favorite parts of the project! KitchenLab Interiors brought together the team including an architect and builder that we had used on other projects in Miami area. New railings, exterior lighting and replacing exterior doors was also part of the scope.
The clients wanted to use the home the following season which gave our team about 7 months to complete a large remodel, so KLI phased the project and replaced all the brown marble flooring on the main floor with French limestone and designed and furnished the exterior living spaces in the loggia along with partial renovations on all guest baths with new tile, countertops, lighting, and accessories.
We wanted to bring in vintage hacienda Spanish style mixed with a Mediterranean influences - the complete opposite of Miami modern. KLI even worked with the landscaper to select over 50 outdoor pots to plantings.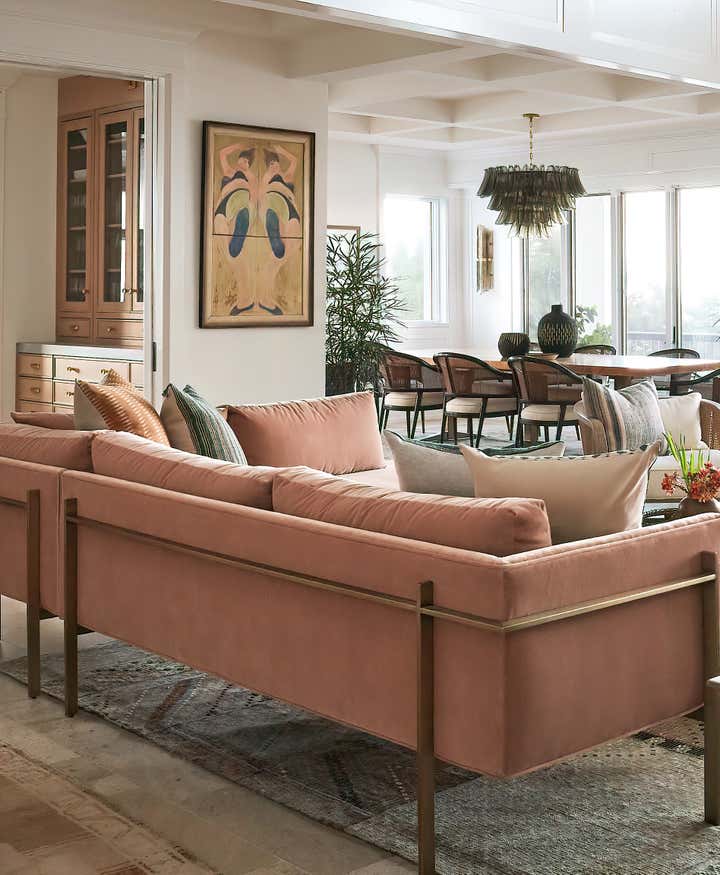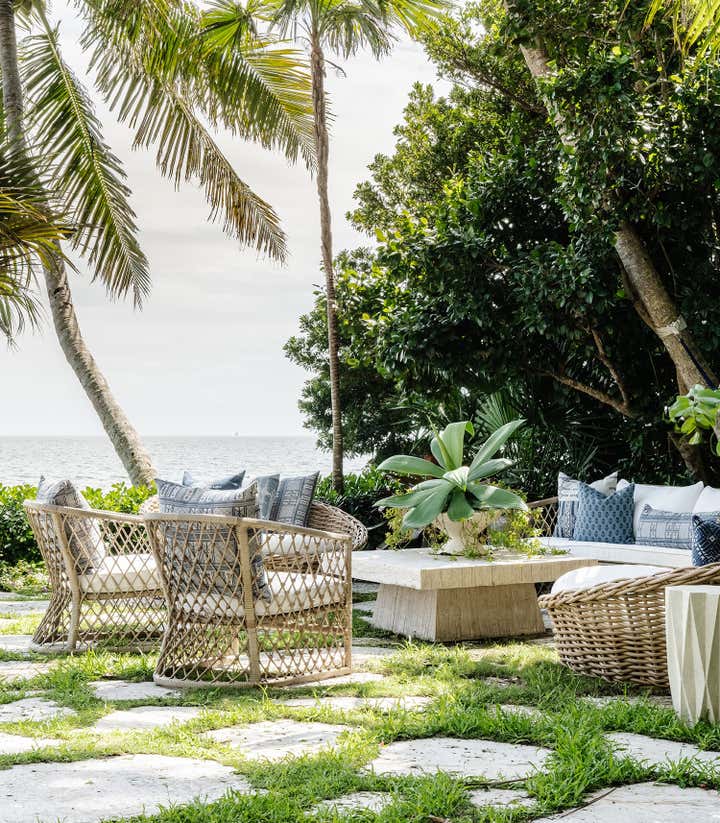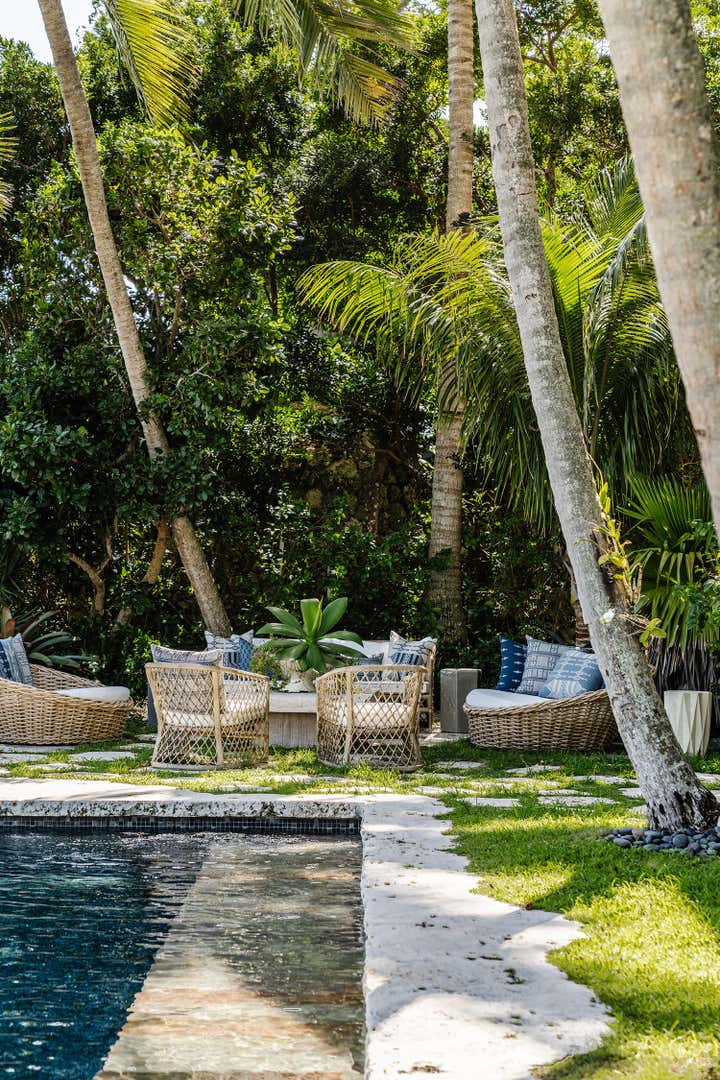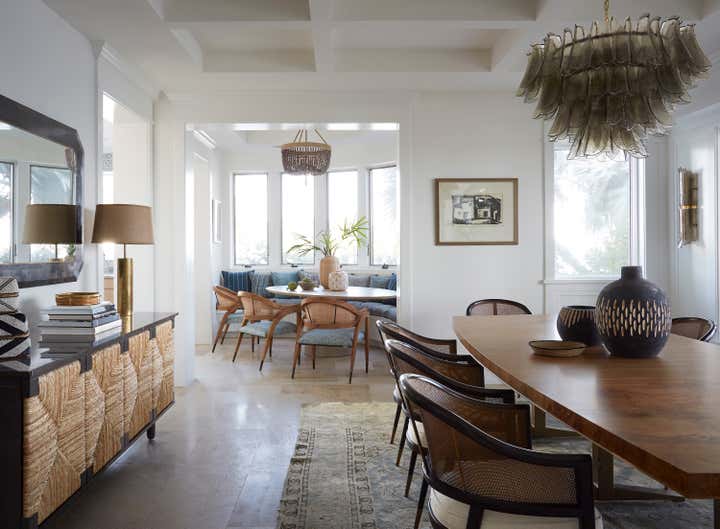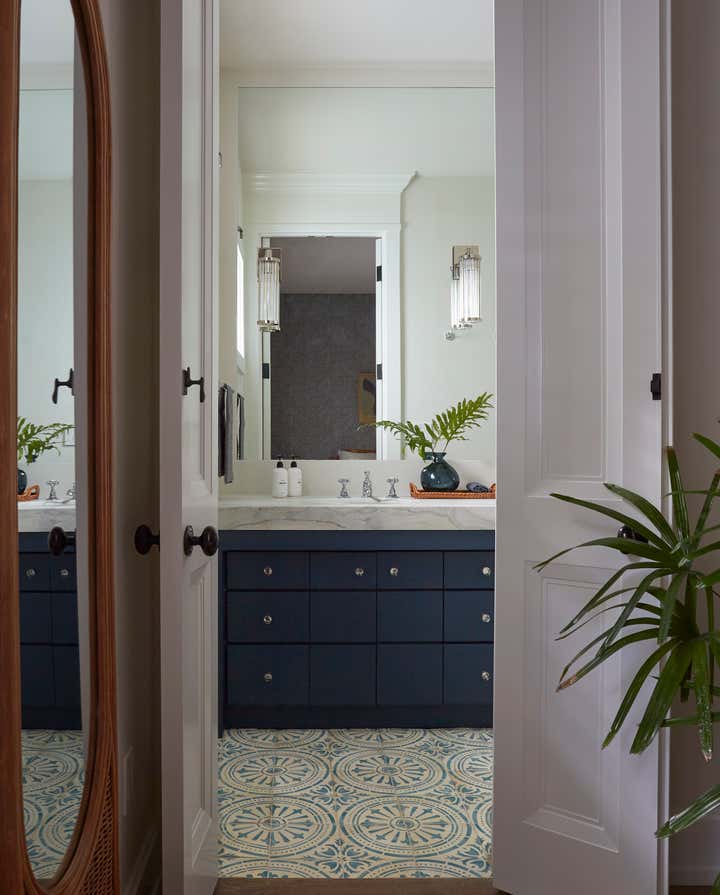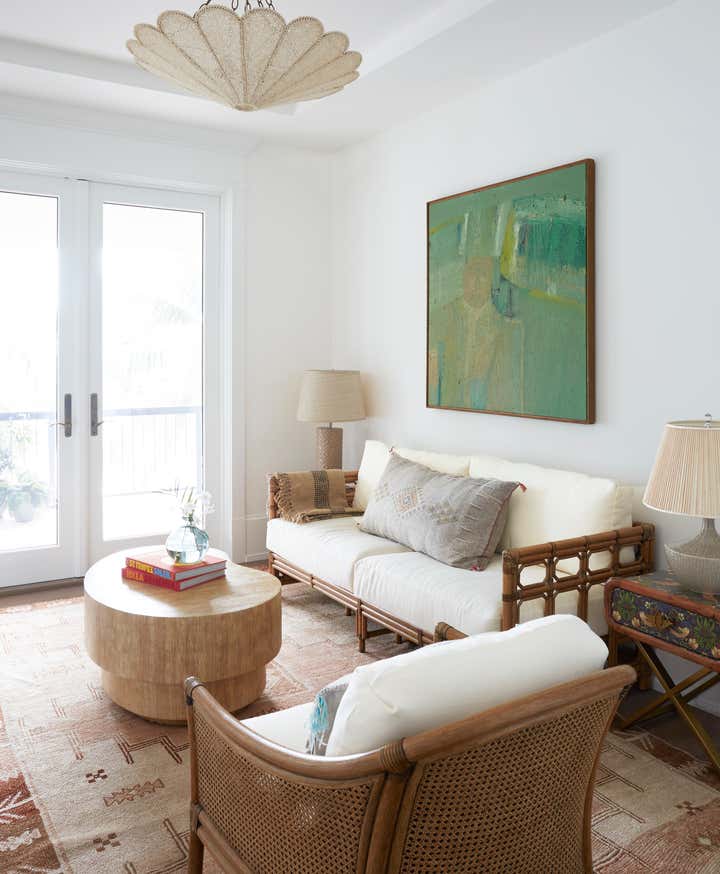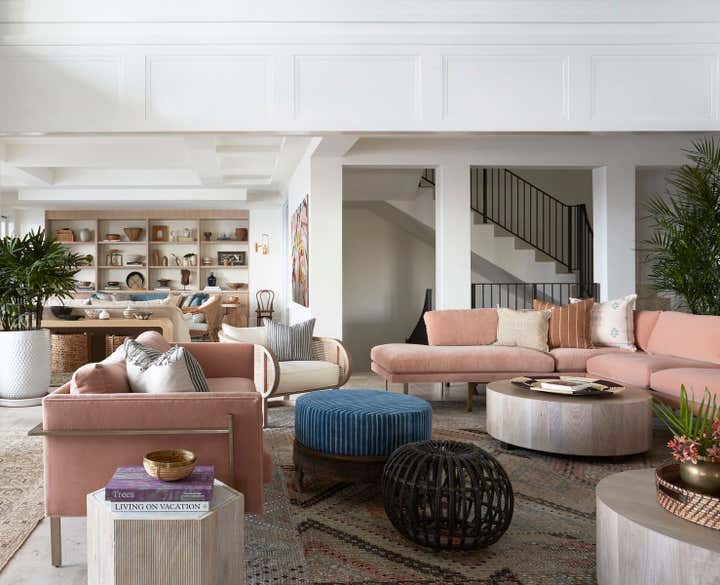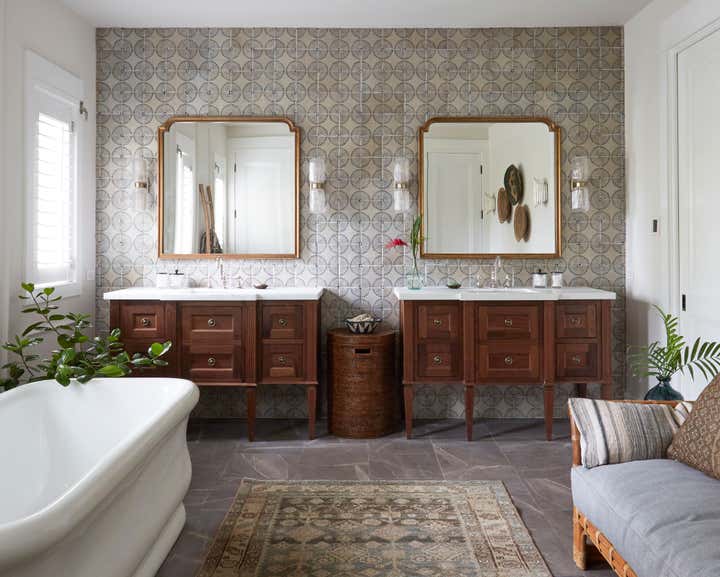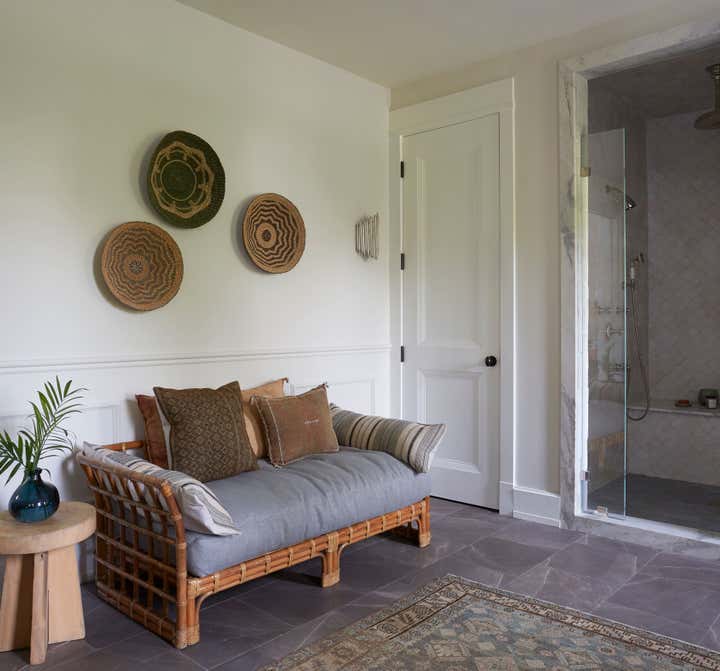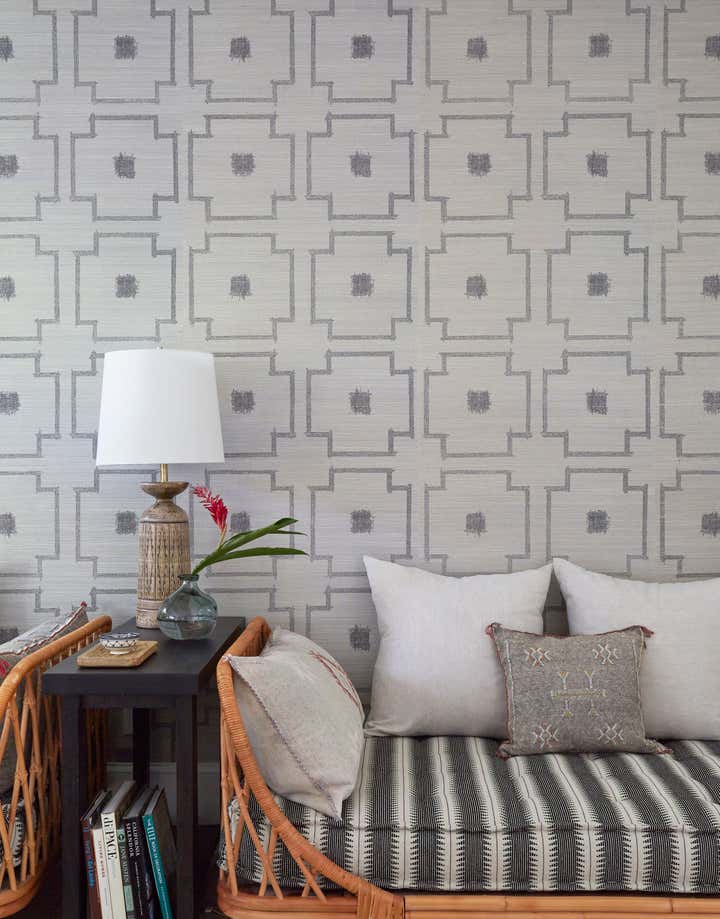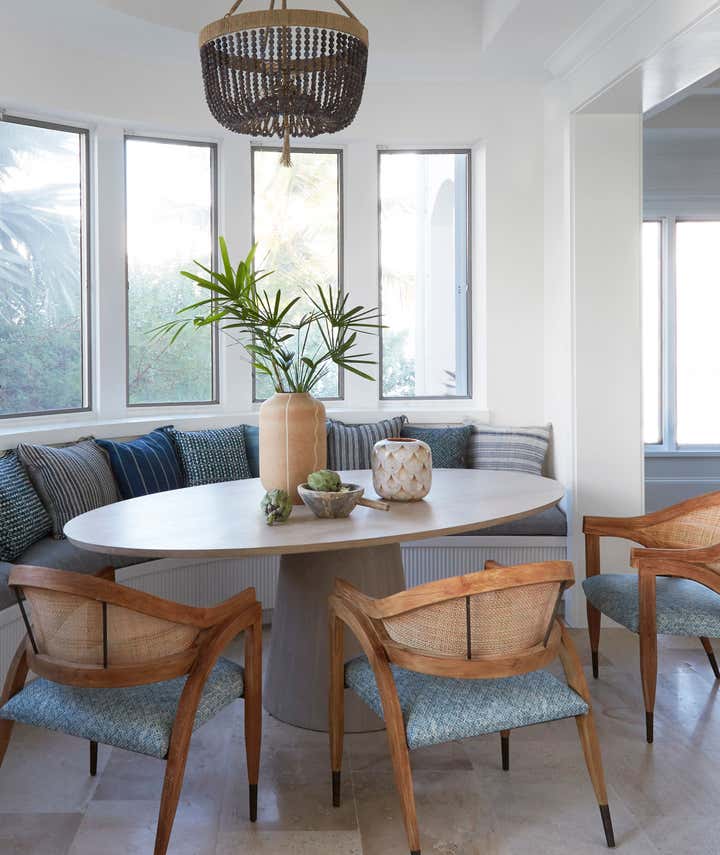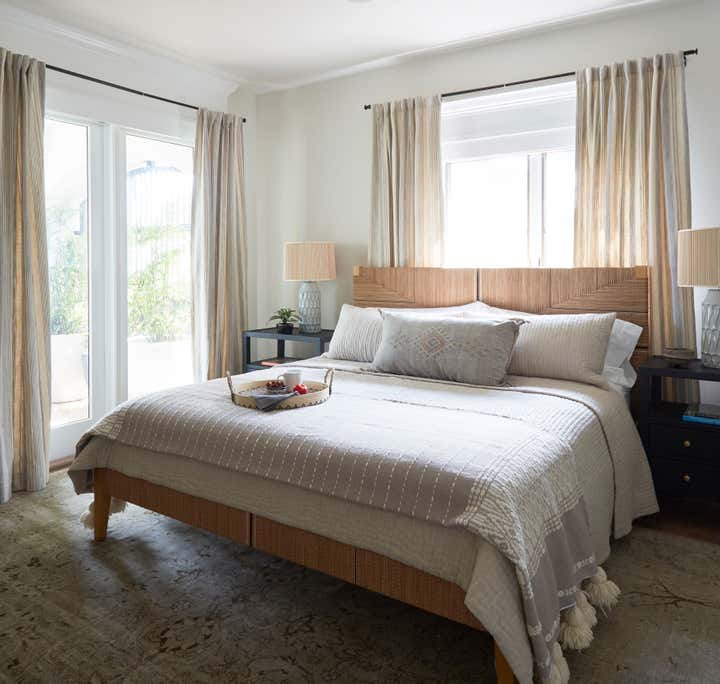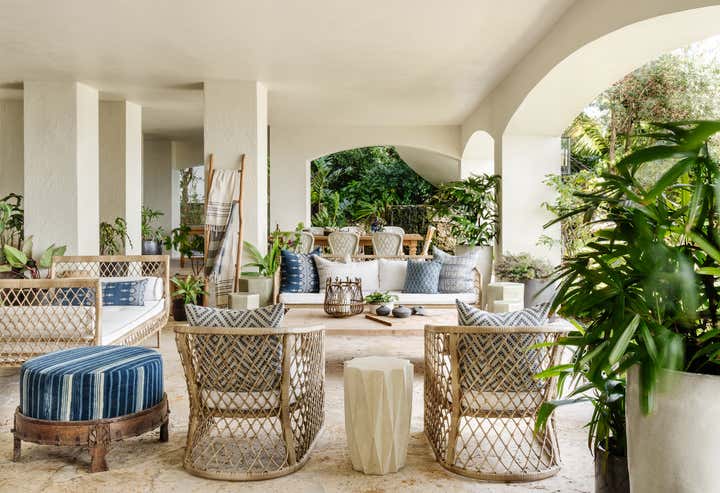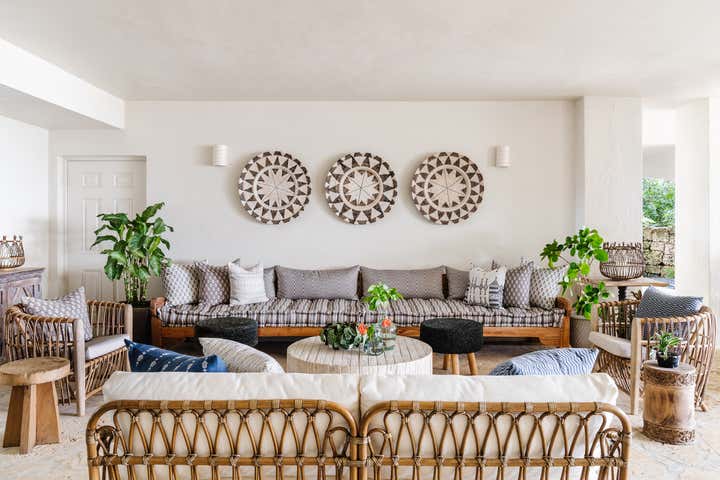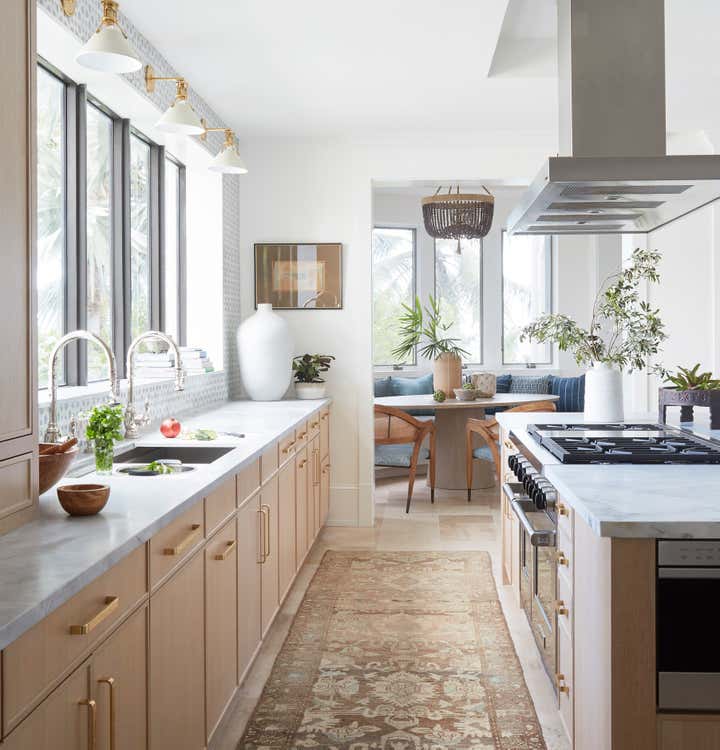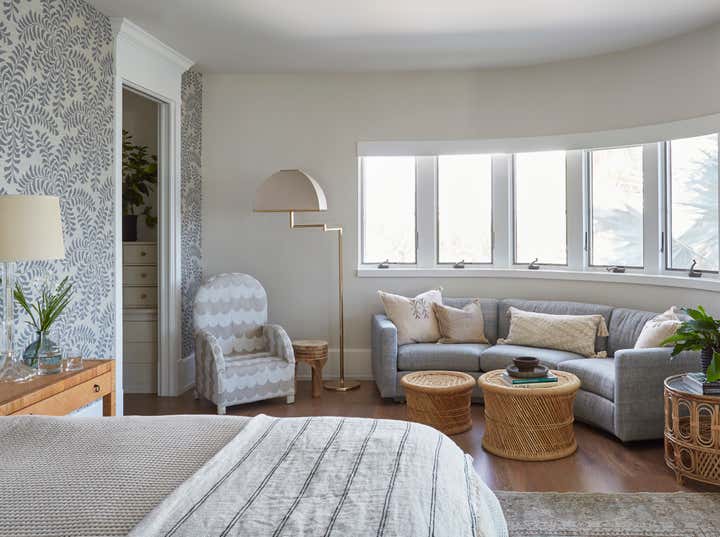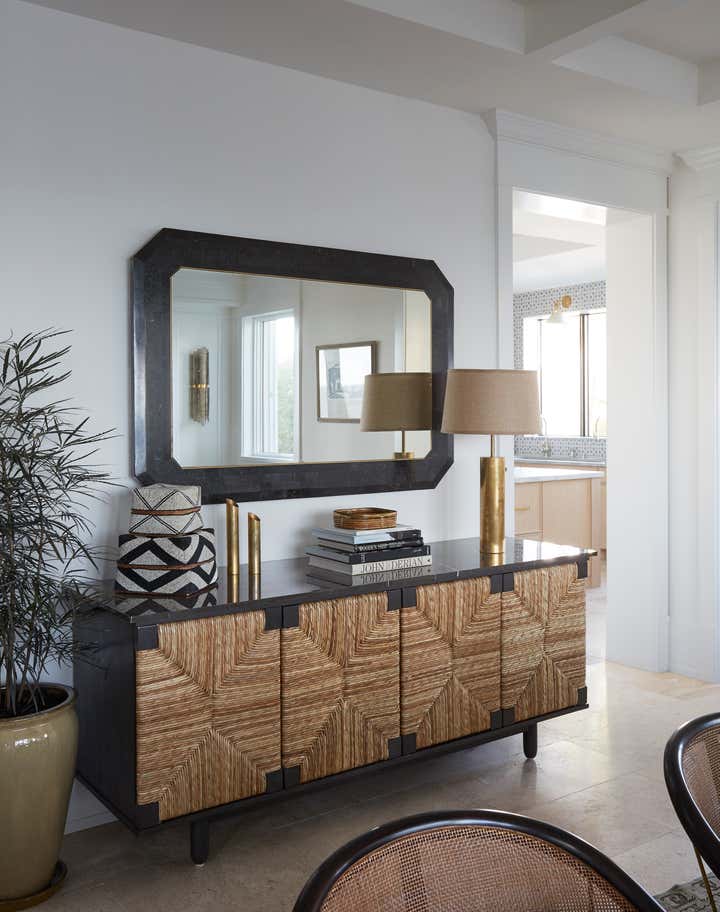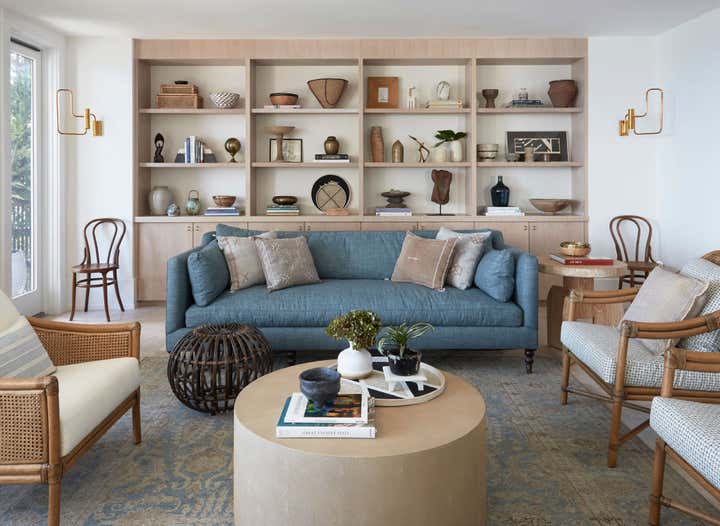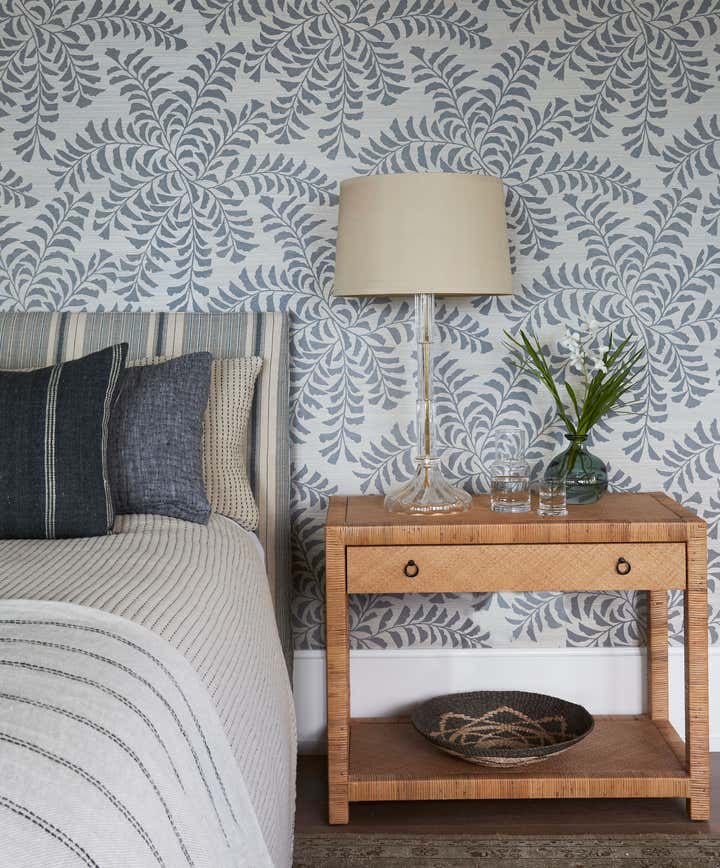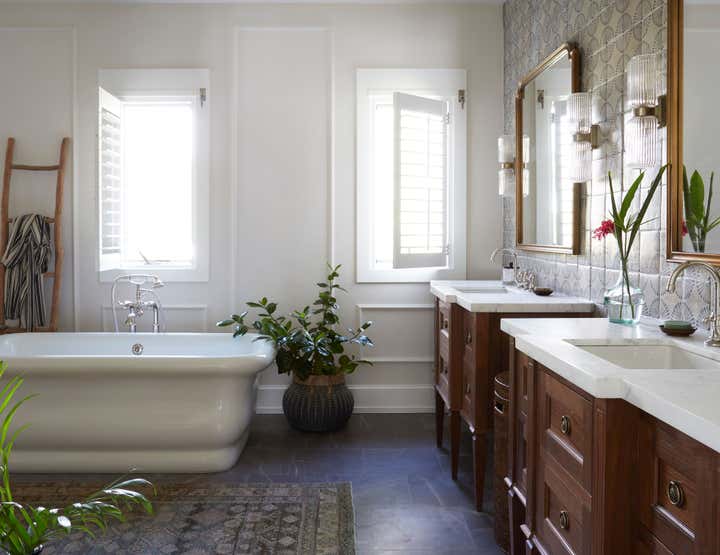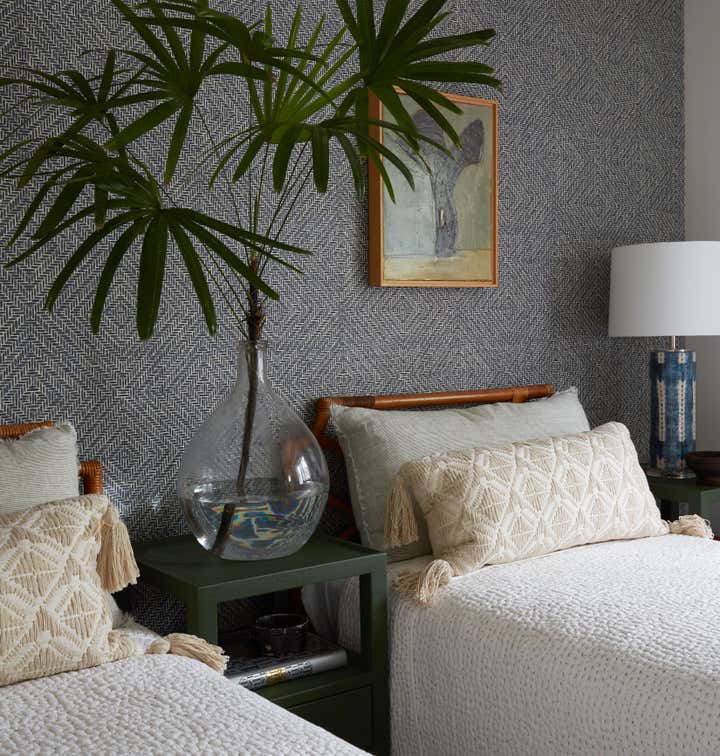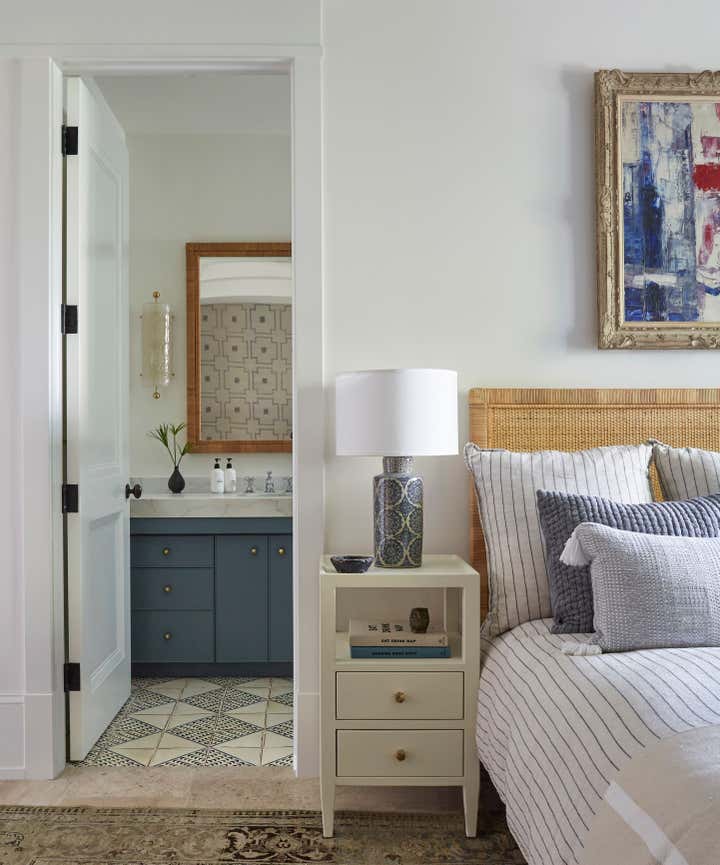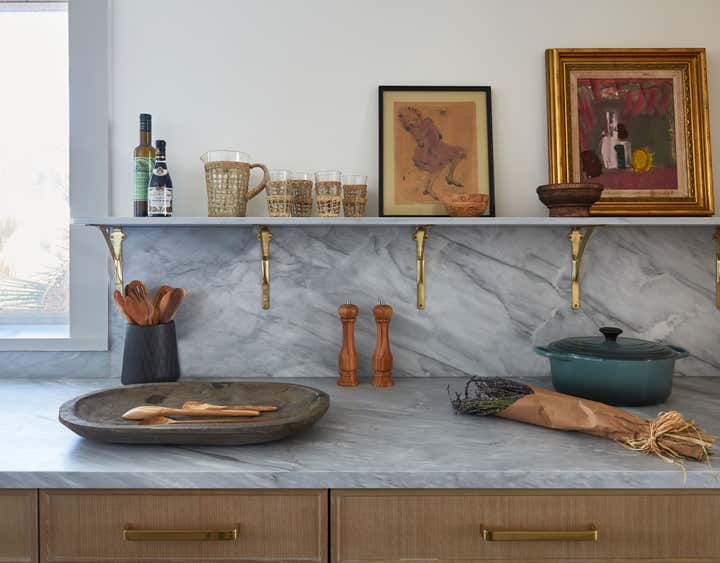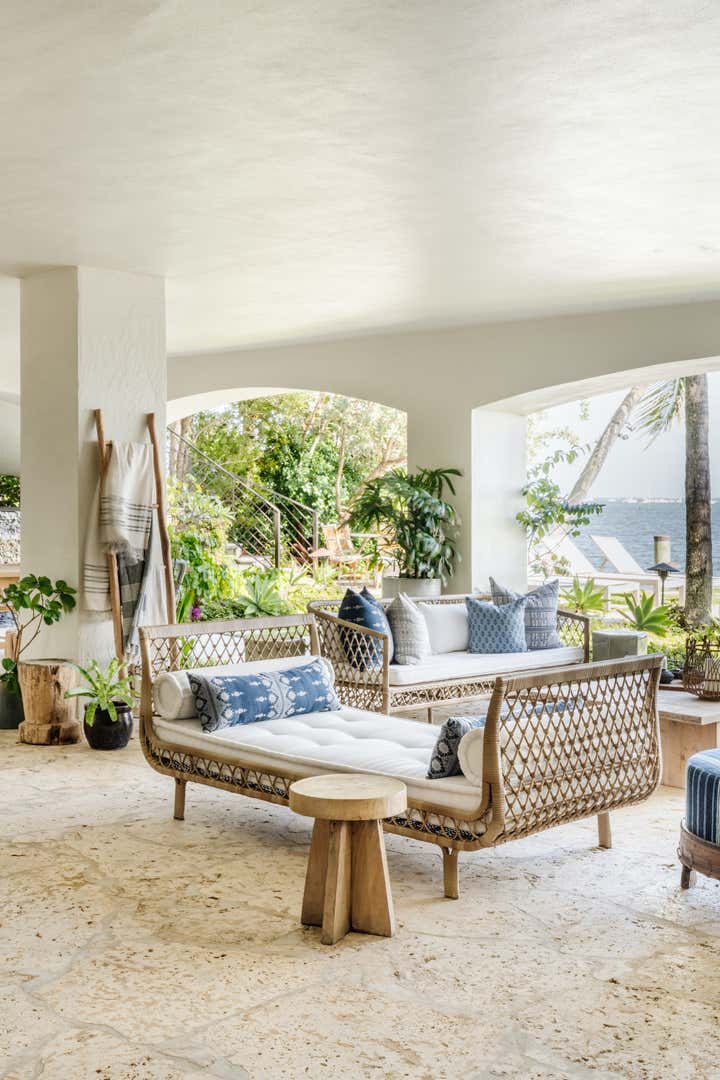 More Projects by KitchenLab | Rebekah Zaveloff Interiors