AB Möbelfabriken Balder Furniture
1st Modern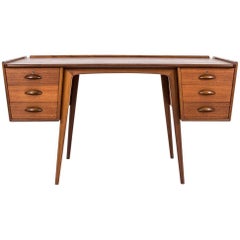 Midcentury Scandinavian Desk in Teak by Svante Sko...
Svante Skogh, AB Möbelfabriken Balder
20th Century Swedish Mid-Century Modern Desks and Writing Tables
Teak
A desk in teak by Svante Skogh for AB Möbelfabriken Balder, Sweden, 1950s. This desk shows beautiful details and great craftsmanship. The six drawers have beautifully shaped handles an...