Abrahamssons Möbelfabrik Furniture
The average cost of an antique Abrahamssons Möbelfabrik Furniture is $3,179. The price can vary from $3,149 and $3,210 based on the condition, age, materials and aesthetic value for a specific Abrahamssons Möbelfabrik Furniture.
Tack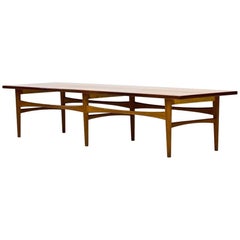 Scandinavian Design Teak and Oak Bench or Coffee T...
Eric Johansson, Abrahamssons Möbelfabrik
Vintage 1950s Swedish Scandinavian Modern Coffee and Cocktail Tables
Oak, Teak
Rare bench, coffee table model TV5 designed by Eric Johansson for Abrahamssons möbelfabrik in Sweden in 1958. Solid oak legs / frame with a teak table top. Signed with label.
FAS Antiques and Modern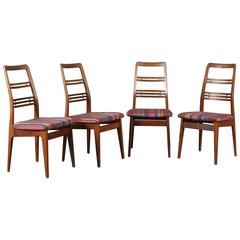 Svante Skogh Teak Chairs "Rosetto" Scandinavian Mo...
Svante Skogh, Abrahamssons Möbelfabrik
Mid-20th Century Swedish Mid-Century Modern Dining Room Chairs
Teak
Set of four high back teak chairs by Svante Skogh for Abrahamssons Möbelfabrik. This series is called Rosetto and is designed 1957. The textile is not great, but perfect if you love...