The average cost of an antique Adelta Furniture is $6,269. The price can vary from $2,139 and $10,400 based on the condition, age, materials and aesthetic value for a specific Adelta Furniture.
DESIGNGUT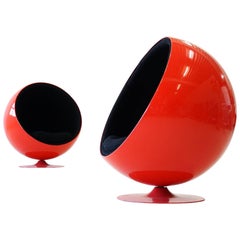 Set of Two Original Adelta Ball Chair by Eero Aarn...
Eero Aarnio, Adelta
Vintage 1960s Danish Mid-Century Modern Lounge Chairs
Fabric, Fiberglass
Set of two original Adelta ball chair by Eero Aarnio Asko Very nice Adelta ball chairs. Color: red / black. Fabric Tonus by Kvadrat.  
A Demain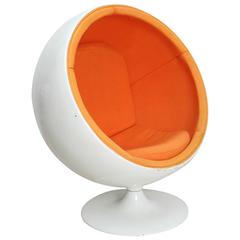 Ball Chair for Kids by Eero Aarnio Ed. Adelta, 196...
Eero Aarnio, Adelta
Vintage 1960s Finnish Lounge Chairs
Rare kids version of the ball chair designed by Eero Aarnio. The Finnish designer Eero Aarnio was born in 1932 in Helsinki. He is one of the greatest of Finnish design from the sixt...