The average cost of an antique Alban Chambon Furniture is $7,861. The price can vary from $5,674 and $10,049 based on the condition, age, materials and aesthetic value for a specific Alban Chambon Furniture.
Watteeu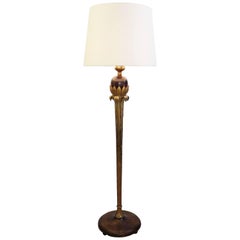 Gilded Wood Floor Lamp from Alfred Chambon
Alban Chambon
Mid-20th Century French Art Deco Floor Lamps
Giltwood
Big lamp with the shade. The feet is in gilded wood. It represents a kind of a bulb flower. Alfred Chambon was a French architect (1884-1973) very famous. He is known for the decoratio...
Baewards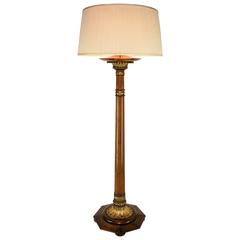 Unique Floor Lamp from Alban Chambon, 1915
Edouard Lievre, Alban Chambon
Vintage 1910s French Art Deco Floor Lamps
Mahogany, Giltwood
An exceptional Floor Lamp from the French Architect Alban Chambon (1847-1928) in Mahogany and gilded wood, circa 1915 in a very original style between Eclectism and Art Deco. Alban Cham...