American Waltham Furniture
The average cost of an antique American Waltham Furniture is $804. The price can vary from $713 and $895 based on the condition, age, materials and aesthetic value for a specific American Waltham Furniture.
Hampton Antiques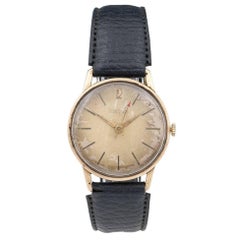 Waltham 9 Carat Gold Wristwatch with Leather Strap...
American Waltham
20th Century American Collectibles and Curiosities
Gold, Leather
Waltham 9ct, 17 Jewel Wristwatch with a minimalist dial and navy blue leather strap. The case is marked "9c 0.375". Outside case serial number "711003"
Louis Wine Ltd.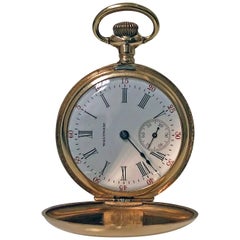 American Waltham 14-Karat Stem Wind Gold Hunter Ca...
American Waltham
Antique Late 19th Century Collectibles and Curiosities
Gold
An American Waltham 14-karat stem wind Gold Hunter case pocket watch, circa 1900. Case width 33mm. White porcelain dial with black Roman numerals, and an outer five-minute increment sca...