The average cost of an antique Anco Bilt Furniture is $2,275. The price can vary from $1,900 and $2,650 based on the condition, age, materials and aesthetic value for a specific Anco Bilt Furniture.
Metro Retro Furniture MCM Furniture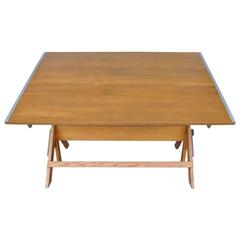 Vintage Mid-Century Industrial Drafting Table by A...
Anco Bilt
Vintage 1960s American Industrial Desks
Steel, Oak
Anco Bilt of New York Vintage Industrial drafting table Made from 1934 through 1970 in New York. This Classic Industrial piece blends an oak top and base with metal details and...
Parc Monceau Antiques, Ltd.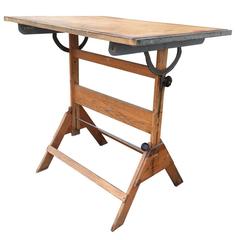 Mid-Century Anco Bilt Drafting Table, Glendale New...
Anco Bilt
20th Century American Desks and Writing Tables
Wood
Mid-Century Anco Bilt drafting table, Glendale New York, adjustable legs, cast iron wheels to adjust height by Anco Wood Specialties, Measures: 40.5" when flat.