The average cost of an antique Antonio Piazza Furniture is $69,088. The price can vary from $13,177 and $125,000 based on the condition, age, materials and aesthetic value for a specific Antonio Piazza Furniture.
Patrick Moorhead Antiques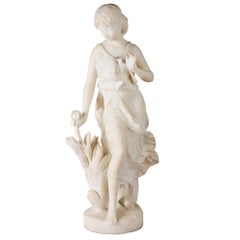 A. Piazza-Carrera, Marble Statue of Young Girl
Antonio Piazza
Antique Late 19th Century Italian Romantic Sculptures
Marble
A very pleasing marble statue of a young girl holding a flower, Signed; A, Piazza-Carrera.
Mars Palm Beach Estate Holdings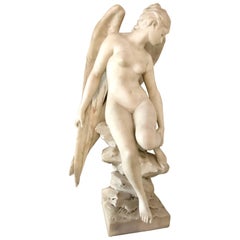 Tycoon's Italian Carrara Marble Angel Sculpture Si...
Antonio Piazza
Antique 19th Century Italian Neoclassical Sculptures
Carrara Marble
Rare Lucious large Carrara marble masterpiece, 19th Century by Antonio Piazza born 1803-died 1888 signed A.Piazza-Carrara The Ultimate Symbol of Luxury and Wealth! An Angel peers at ...