The average cost of an antique Apollo Studios Furniture is $412. The price can vary from $275 and $550 based on the condition, age, materials and aesthetic value for a specific Apollo Studios Furniture.
Bea Hive Vintage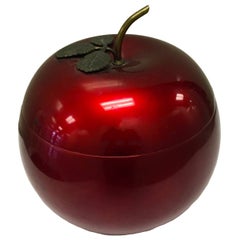 Mid-Century Modern Apple Ice Bucket by Apollo Stud...
Apollo Studios
Vintage 1940s American Mid-Century Modern Barware
Metal, Brass, Mercury Glass
Mid-Century Modern red apple form ice bucket with a brass stem lid handle by Apollo Studios, New York.
Grinard Collection Atlanta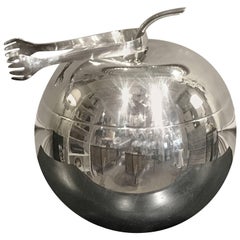 Mid-Century Silver Plated "Big" Apple Motif Ice Bu...
Apollo Studios
Vintage 1970s American Mid-Century Modern Sheffield and Silverplate
Silver Plate
Mid-Century silver plated "Big" apple motif ice bucket and tongs, stamped Apollo silver company, with mercury glass insulated interior 6" D x 5.5" deep.