René Lalique (France, 1860–1945)
The career of the famed jewelry designer, glassmaker and decorative artist René Lalique spanned decades and artistic styles. Best known today for his works in glass, Lalique first won recognition for his jewelry. He was described as the inventor of modern jewelry by the French artist and designer Émile Gallé, and his luxurious naturalistic designs helped define the Art Nouveau movement. Later as a glassmaker in the 1920s and '30s, Lalique designed vases, clocks, chandeliers and even car hood ornaments that were the essence of Art Deco chic. Even now, the name Lalique continues to be a byword for a graceful, gracious and distinctively French brand of sophistication.
     Born in 1860 in the Marne region of France, Lalique began his career as a jewelry designer in the last decades of the 19th century. His work employed now-classic Art Nouveau themes and motifs: flowing, organic lines; forms based on animals, insects and flowers — all rendered in luxurious materials such as ivory, enamel, gold and semi-precious stones. By 1905, Lalique had begun creating works in glass, and his style began to shift to a cleaner, sharper, smoother, more modern approach suited to his new medium. His Paris shop's proximity to perfumer François Coty's led him to experiment with beautiful perfume bottles. He offered the first customized scent bottles, transforming the perfume industry. By the end of the First World War, the artist had fully embraced Art Deco modernity, devoting himself to new industrial techniques of glass production and designs that manifest the sweeping lines and the forms suggestive of speed and movement characteristic of the style. Lalique's work looked both backward and forward in time: embracing ancient mythological themes even as it celebrated modern progress.
     Late in his career, Lalique took on high profile luxury interior design projects in Paris, Tokyo and elsewhere. He designed decorative fixtures and lighting for the interior of the luxury liner Normandie in 1935, and decorated the salons of well-known fashion designer Madeleine Vionnet. Today, Lalique's influence is as relevant as it was when he opened his first jewelry shop in 1890. In a modern or even a traditional décor, as you will see from the objects offered on these pages, the work of René Lalique provides the stamp of savoir-faire.
Iconic Designs from René Lalique
Explore timeless pieces that have earned their place in history.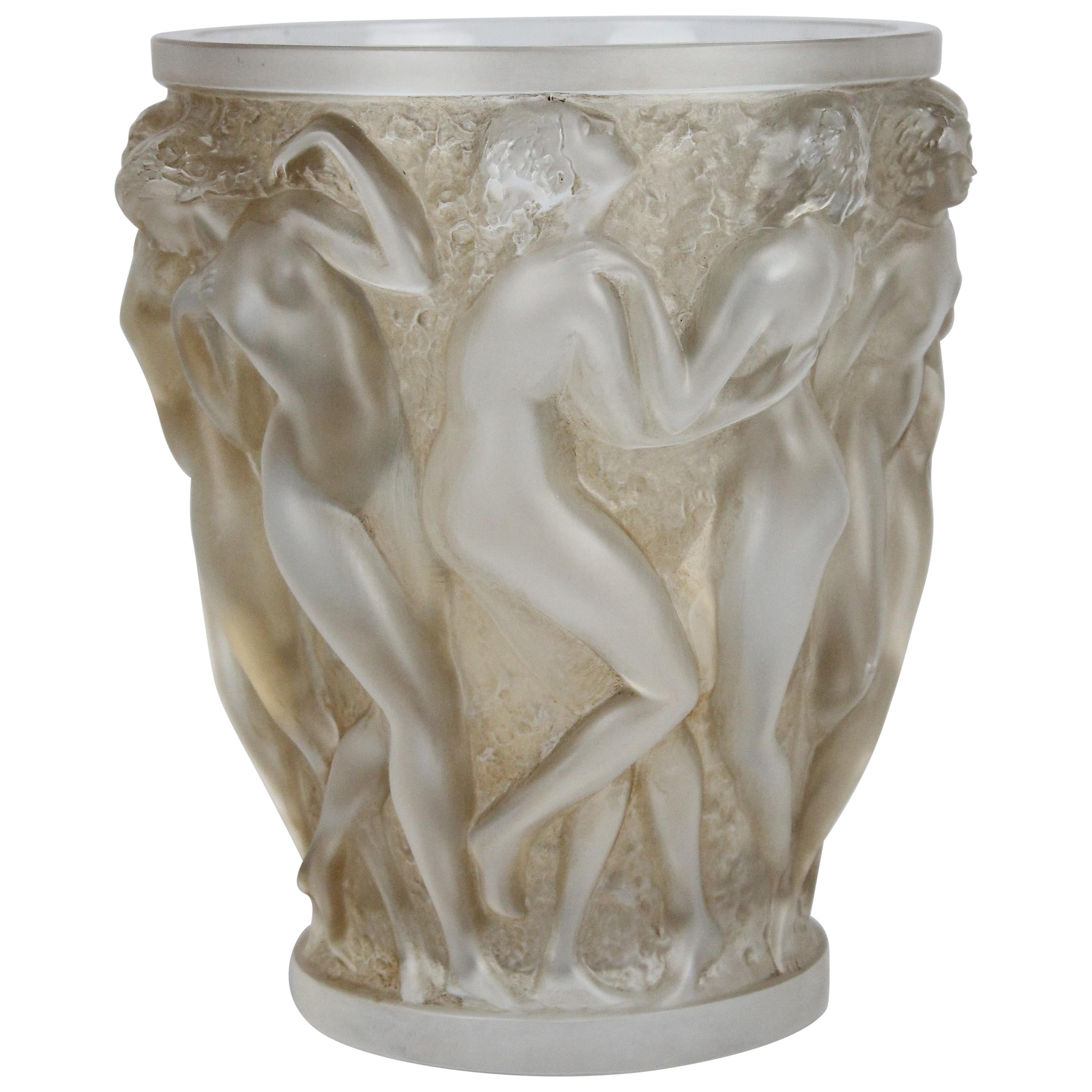 Bacchantes Vase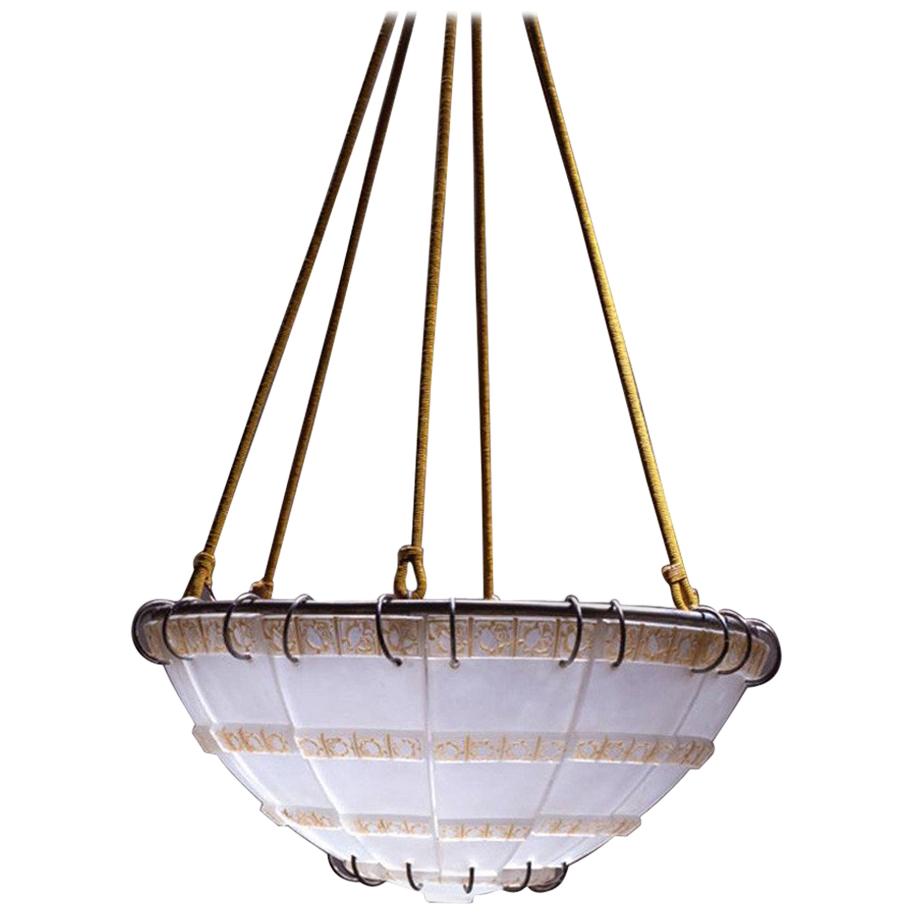 Bandes Des Roses Chandelier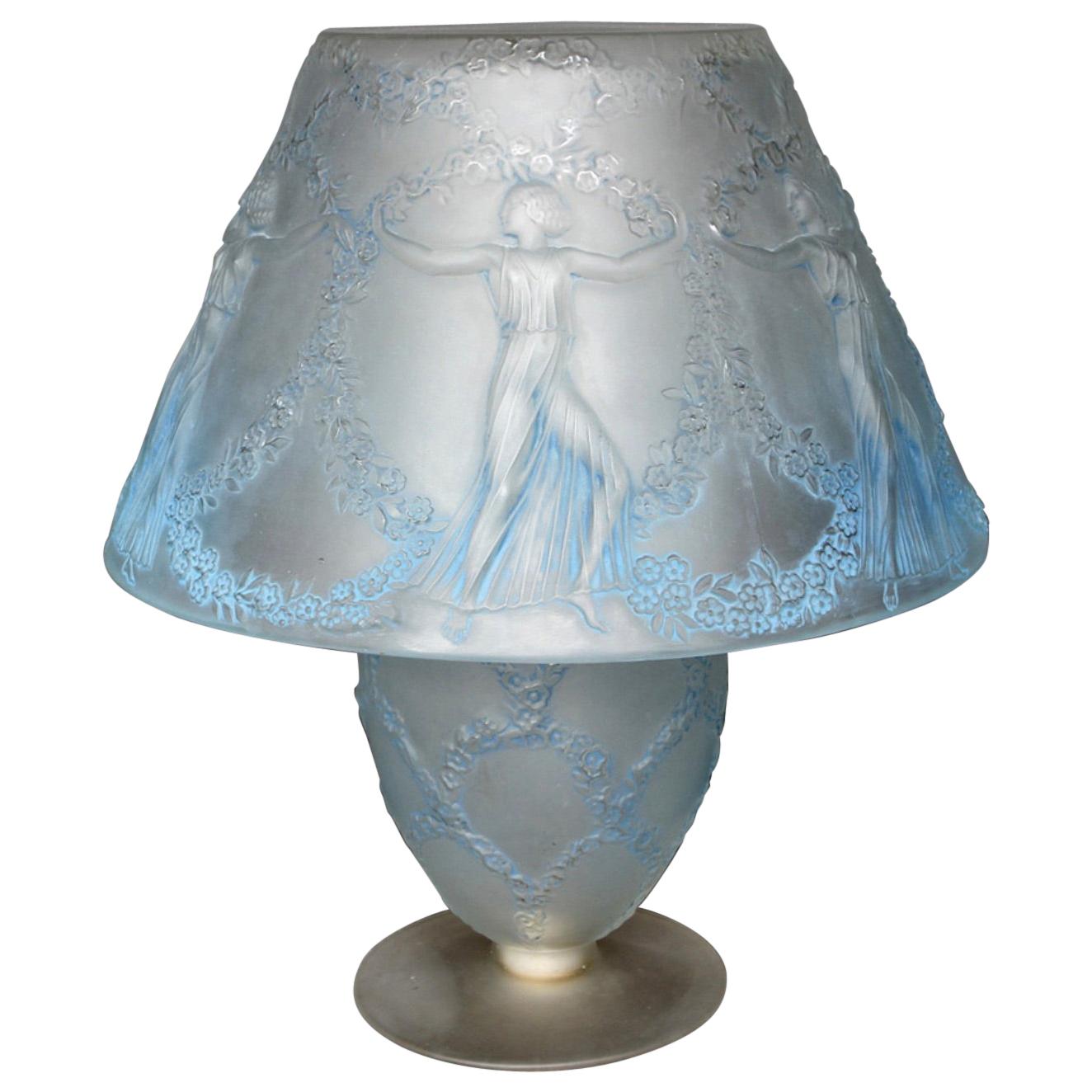 Six Danseuses Lamp
Lalique 1990's Chocolate Brown Croc Handbag with Lucite Detail - GHW
By René Lalique
Located in Palm Beach, FL
Lalique 1990's Chocolate Brown Croc Handbag with Lucite Detail - GHW. This bag is in very good condition with nearly no wear. It is a truly unique piece. Measurements: Length- 9....
Category
1990s René Lalique
Lalique Clear Crystal Art Deco Vase
By René Lalique
Located in Brooklyn, NY
Mossi art deco collection clear crystal vase purchased at the Lalique Boutique on Madison Avenue, New York to support a charity of music for underprivileged children. Handcrafted in ...
Category
20th Century René Lalique