GARO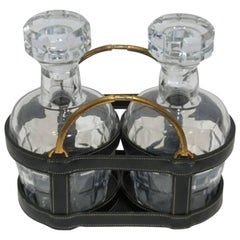 Vintage Hermes whiskey whisky decanters and Leathe...
Hermès, Hermès Wine Service
Vintage Hermes Crystal decanters and Leather carrier set. Manufactured year unknown, but this item is over 20-30 years or older, antique item. Crystal bottles for wine, whiskey and oth...
BunnyJack LLC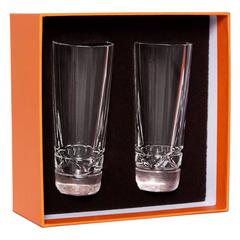 Hermès Crystal Vodka Shot Glasses
Hermès, Unknown Wine Service
Iskender set of 2 crystal vodka shot glasses crafted entirely by hand then cut to produce smooth facets. The collection combines expertise and modernity, style and delicacy. Size H 4"...
Fuchsia Treasures Corps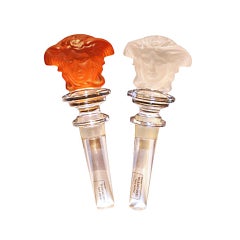 Rosenthal for Versace frosted crystal stoppers
Wine Service
This set of stoppers by Rosenthal for Versace are 24% lead crystal from Austria. One is in the shade of frosted glass, and the other is in a shade of frosted tangerine.