KUNSTBUREAU JENS BUETTNER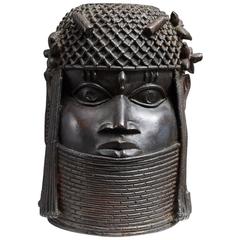 On Hold
Benin Bronze Memorial Head Sculpture
Antique 19th Century Tribal Beninese Sculptures
Bronze
The Benin culture is known for creating superb bronze sculptures to honor its Obas (or kings). In this case, the Oba is shown wearing a hat and a multi-strand coral-bead necklace, with ...
Jocelyn Home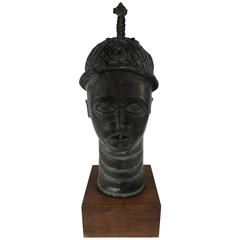 African Bronze Head Sculpture of King Oba
Early 20th Century Beninese Sculptures
Bronze, Wood
African bronze head of King Oba, ruler of Benin Kingdom. Wonderful etched lines and detailed crown. Mounted on wood base.