David Gill has been selling the work of contemporary artists and designers since 1987, most recently at his eponymous gallery on King Street, in London's St. James's district. There, across the street from Christie's (his onetime employer), Gill has emerged as a key player in the blurring of art and design, showcasing works by such talents as Mattia Bonetti, whose tables and chairs have been described as "Versailles on acid," and the late Zaha Hadid, who used sculptural forms to create furniture of quiet beauty.
His new book, David Gill: Designing Art (Vendome Press), chronicles not just his role as a catalyst and dealer but also his life with interior designer Francis Sultana. The couple's houses serve as object lessons (pun intended) in how to live with works that are often so complex that they seem to require undivided attention. But Gill and Sultana are masters of juxtaposition, finding commonalities in radically different pieces and thus avoiding clashes of the design titans.
This London Design Dealer's Homes Are as Trailblazing as His Galleries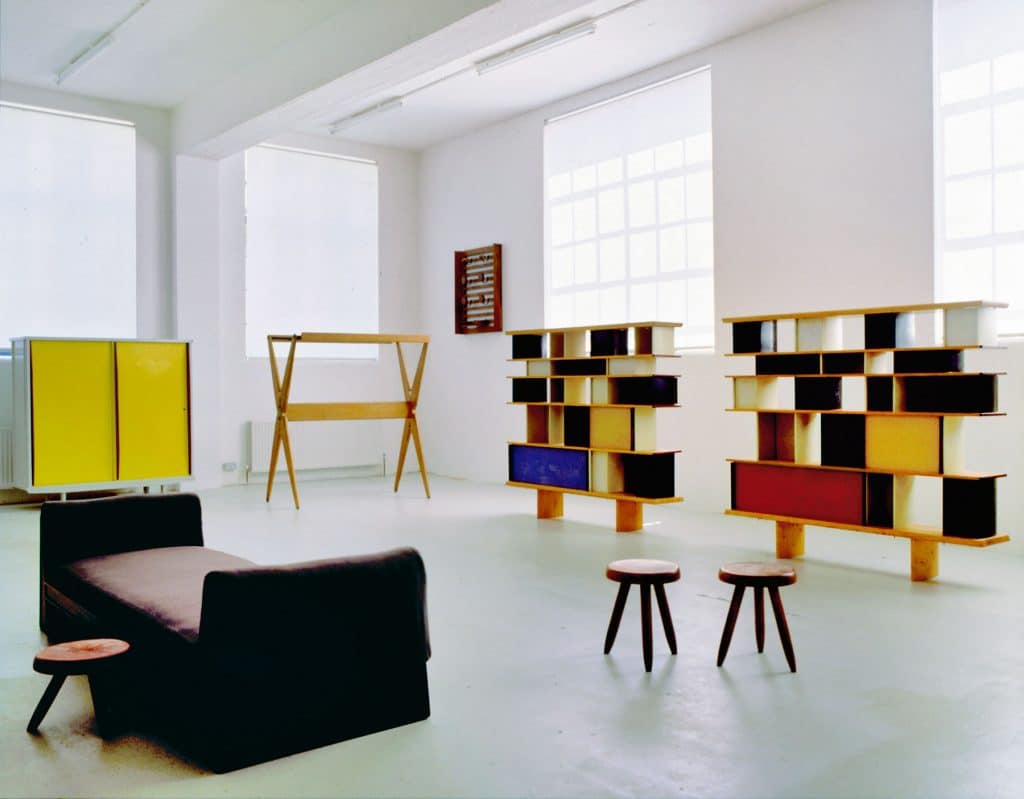 Born in Zaragoza, Spain, Gill — who will be celebrating the book's release with a talk with design historian Daniella Ohad at New York's Cooper-Hewitt museum this Wednesday, November 7, prior to his gallery's showing at the Salon Art + Design fair at the Park Avenue Armory — found his decorative arts calling early. During a gap year in Paris, he made his first significant purchase: a chair designed for Carlos de Beistegui by Emilio Terry (respectively, an eccentric Spanish-French art collector/decorator and the French architect/designer/artist who dreamed up the whimsical "Louis XVII" style). Gill took a particular interest in Art Deco, finding pieces, he writes, by "almost forgotten designers" like Gilbert Poillerat and Eugene Printz.
Moving to London, Gill studied 17th-century baroque art, then went to work for Christie's. The experience, he tells journalist Meredith Etherington-Smith in the book's introduction, "opened my eyes more and more to the twentieth century. I wasn't an expert — I was more of an administrator — but I listened and, most importantly, I learnt."
In 1987, he opened his first gallery, on Fulham Road, showing work by Henri Matisse and Alberto Giacometti and Diego Giacometti, as well as furniture by Le Corbusier, Ludwig Mies van der Rohe and Frank Lloyd Wright, the 20th century's three most influential architects. He evinced a predilection for extremes, displaying both the best of minimalism (matte aluminum furniture by Donald Judd) and hyper-maximalism (the "barbarian" baroque extravaganzas of Bonetti and his then-partner Elizabeth Garouste). In 1999, Gill moved to Vauxhall, where he turned a former handbag factory into an exhibition space, with living quarters on the mezzanine. In that new location, he helped Bonetti (now on his own) explore new fabrication methods. For one chest of drawers, "we had to find metal an eighth of a millimeter thick, which was almost impossible," Gill recalls, adding that for a cabinet, he "sourced twenty-five thousand cylinders, all of which were then hand polished."
In 2012, he opened the St. James's gallery. There, Gill increasingly turned from curating to facilitating new work. He made a splash with a show introducing Hadid's Liquid Glacial range — acrylic pieces whose parts intersect in vortex-like forms. "The tabletops don't appear to be flat, and you almost feel the water flowing down the legs," Gill told an interviewer shortly after the architect's 2016 death, describing Hadid's technique as "just so magical." Other shows included "Meretricious," devoted to the work of Cuban-born artist Jorge Pardo and featuring his collection of 12 oval wall mirrors framed by images of such critics as Hal Foster, Hans-Ulrich Obrist and Clement Greenberg; and "Mysterium," featuring Michele Oka Doner's bronze sculptures inspired by natural forms.
Gill's London home is in the Albany, an 18th-century Piccadilly mansion that was converted to apartments in 1802 and whose residents have ranged from Lord Byron to Aldous Huxley to Norman Foster to David Hicks, whose apartment has recently been redone by his son, Ashley Hicks. The top-floor space Gill and Sultana share was previously owned by the American artist and magazine publisher Fleur Cowles. Gill kept most of the walls white, as a neutral backdrop for a collection of artworks that are anything but self-effacing. A Barnaby Barford ceramic depicting a car crash is called Shit! Now I'm Going To Be Really Late. Pieces by Christopher Wool, Paul McCarthy and Richard Prince are equally challenging. It may be hard to imagine furniture as distinctive as that kind of art, but Gill has found it in the work of Bonetti and others.
The couple's vacation home is an 18th-century stone castle, Palazzo de Torres, in Valletta, Malta. Gill and Sultana (who is Maltese) tried to preserve the original architecture but couldn't help embellishing a bit. In the salon, ceiling beams were given a striped pattern by the artist Daniel Buren. In the stair hall, an Olafur Eliasson fixture illuminates a cherry-red McCarthy sculpture of Michael Jackson. Tables and chairs by Bonetti bring a dose of surrealism to many of the rooms. There are also pieces with compelling shapes but upholstered in (relatively) sedate fabrics, many of them by Sultana.
Back at his London gallery, Gill continues to innovate. This month brings two exhibitions of work that couldn't be more different: the angular metal tables and chairs of Maria Pergay and Lena Peters's "cute" ceramic pieces. The latter, created during the residency Gill offered Peters upon her graduation last year from Central Saint Martins, are devotional objects that meld pagan animal worship with Christian iconography. Collectors are compelled "by the entirely convincing backstory behind each piece," says Gill, who has, of course, already found room for some of those pieces at home.
---
or support your local bookstore