December 6, 2020During a pandemic, it's easy to feel powerless, especially given the scale of the problem. But there is one safe, easy and potent thing we can do: just stay home and inside. And reading is among the best ways to cozily enjoy that sheltered-in-place state. It's even better if the books we're reading are edifying, enjoyable narratives about the powerful — people who have shaped history, particularly the history of art and design. Spending time with these forceful, can-do creative types recharges the batteries and helps to soothe the spirit.
Lucky for us, then, that a spate of new books introduces us to just such a cast of characters — people who, by dint of will and unusual talent, make us see the world differently. Their achievements are built to last, and there's something reassuring about endurance and permanence these days. Whether you're looking for inspiration to make your own mark or want simply to lose yourself in stories of perseverance, these volumes will get you through this unique holiday season brilliantly. And they're sure to have the same effect on any fortunate friends and family members you gift them to as well.
---
Design That Rules
True power has many definitions, but one of them is certainly the ability to get Michelle Obama to write your book's introduction. A-list interiors maestro Michael S. Smith pulled off just that feat for Rizzoli's Designing History: The Extraordinary Art and Style of the Obama White House (Rizzoli), which he wrote with an assist from former Architectural Digest editor in chief Margaret Russell. Given the tumult of the past four years, it already feels like a lifetime ago that Smith debuted the relaxed beige look of the Oval Office — the ultimate power room — leading to the memorable New York Times headline "The Audacity of Taupe," borrowed from Arianna Huffington's description of the space.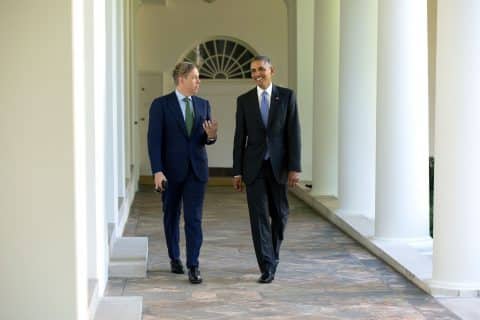 The book is enjoyable for how human the Obamas seem as design clients — the First Lady asks for a "pop of color" in her daughters' rooms — but also for its historical depth. Smith has deep knowledge about the White House's past and seemingly every object ever placed inside the home. His job, as he saw it, was to update the decor while respecting history, and in this volume we can see how the project came together piece by piece.
The book is a stunning compendium of photographs you won't find anywhere else, not only of beautiful interiors but also of people as you've never seen them — Nancy Pelosi and Mitch McConnell reaching for the same sandwich tray, say, or Betty Ford boogying with Tony Orlando.
The book shines an especially bright spotlight on the integral role fine art played in this White House. It's hard to imagine another First Family who would incorporate diverse works by Pat Steir, Catherine Opie and Alma Thomas. Then again, never say never: Let's see what Joe and Jill Biden have in store.
---
Power Palais
Before there was a White House, the building that symbolized ultimate power was the Château de Versailles. Occupying the site of a hunting lodge built by Louis XIII in 1623, the château was expanded and elaborated through successive reigns into the ornate palace we know today. Now, the lavish spread is on display in Assouline's Versailles: From Louis XIV to Jeff Koons, which comes in two versions: the ultimate edition ($895), swathed in silk, and a 100-copy special edition ($4,900), encased in a green velvet box with gold medallion. (The price of the latter also includes a private, curator-led tour of the palace, featuring rooms not usually open to the public, and Assouline will be donating 25% of sales to the château.) Both versions certainly channel at least some of the subject's glamour.
The book is replete with images of drawings and oils from the past depicting the palace and its key figures, like a 1661 painting of Louis XIV by Charles Le Brun, who also decorated its interiors in the early years of the Sun King's occupancy. Contemporary double-page horizontal photographs reveal the complex in all its current sprawling grandeur.
As the book makes clear, the contents of the palace have varied widely over the centuries. They range from a pink-and-white porcelain urn made at Sèvres, which became the royal ceramics hub in 1752, to the Jeff Koons piece referred to in the title: a deep red iteration of his "Hanging Heart" works, which was installed in the royal apartments in 2008 as part of a program to showcase contemporary art at Versailles. Other artists in this program include sculptor Bernar Venet, who created a large, arc-shaped outdoor piece, and by Arte Povera great Giuseppe Penone, who made a tree-shaped sculpture that riffs on the original garden scheme by the great landscape designer André Le Nôtre.
The text — by Catherine Pégard, a political journalist who now serves as president of Versailles, and historian Mathieu de Vinha — makes a point of the château's double function as both symbol and practical governmental building. Even when France became a republic, in the 19th century, the country's leaders were loath to give the former royal residence up completely, using it for certain state functions, a practice that continues to this day. Power tools have a way of being adaptable.
---
Crowning Glories
The Sun King reigned for 72 years, the current record for a European monarch. But Queen Elizabeth II, now 94 years old and crowned in 1952, is closing in on him. Likely with an eye to the recently released Season four of The Crown on Netflix, TASCHEN has created an updated version of its 2012 book Her Majesty, with a more recent David Bailey cover portrait replacing the one from 1968 by Cecil Beaton. (The debut of the original book coincided with the Diamond Jubilee of the Queen's reign.)
Plenty of images by Beaton, the Queen's favorite photographer, are still on hand, as are portraits by more-modern lensmen, like Yousuf Karsh and Harry Benson, as well as downright cutting-edge ones, such as Wolfgang Tillmans.
And if you think your family portrait sessions are awkward, imagine being photographed by your former brother-in-law, as the Queen was by Lord Snowdon, a.k.a. Antony Armstrong-Jones, following his messy divorce from Princess Margaret. Perhaps palatial surroundings — full of parterre gardens, massive gilt-frame paintings and furry little Corgis — are conducive to tamping down conflict.
The official, sanctioned photographs provide not only a record of a monarch's reign but also poignant testimony to the passage of time. We see Elizabeth through the decades, as she ages gracefully — a process the book illustrates in ways more subtle and profound than the Crown's recasting of the role every two years. And leave it to Henri Cartier-Bresson to capture another part of the story altogether, as he does in his 1953 shot of coronation memorabilia, with the Queen's face staring out from a plate in a shop window.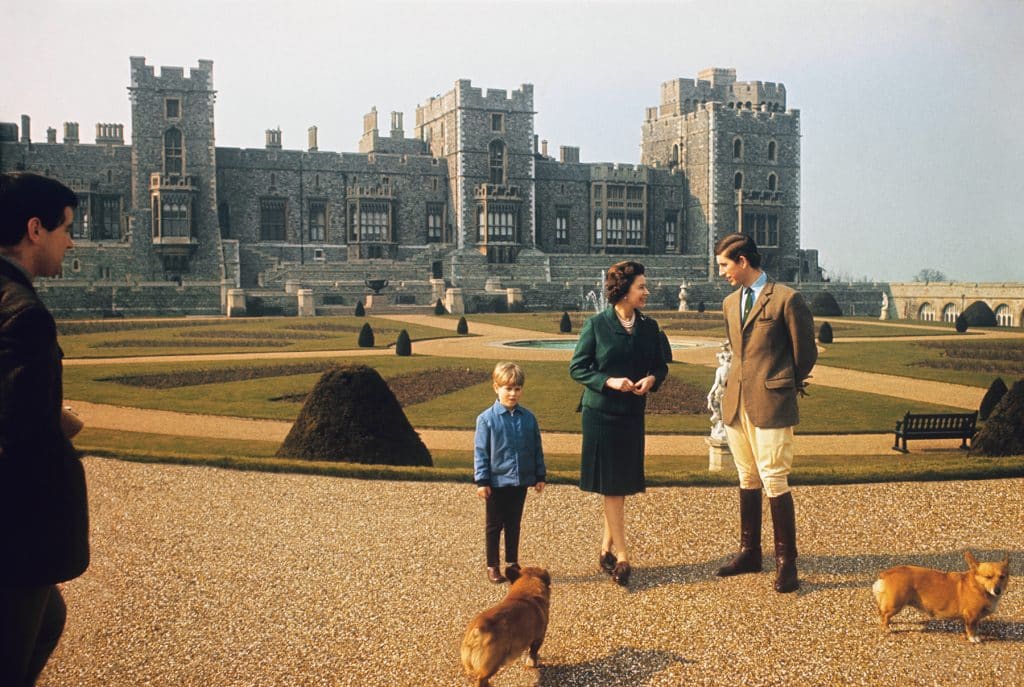 The updated version of the book is on backorder until February, but Taschen has made available on 1stDibs copies from one of the two numbered limited editions of the original. Perfect for the most committed royal-watchers on your list, each comes with a cover and box designed by Vivienne Westwood, plus a signed silver gelatin print by noted Scottish photojournalist Harry Benson showing the Queen and her husband, Prince Philip, Duke of Edinburgh, boarding a plane before takeoff.
---
Power Patterns
The season's richest, loveliest book about fine art may be Phaidon's large cloth-bound tome Anni & Josef Albers: Equal and Unequal. As the title suggests, author Nicholas Fox Weber, who directs the artists' foundation, gives us a sense of the relationship between the two very talented but very different creators who were one of art history's greatest power couples.
Josef Albers (1888–1976) made his most significant contribution to painting with his iconic "Homage to the Square" series, but it was as a teacher at Germany's Bauhaus school that he may have had his most lasting influence. Anni (1899–1994) was an important artist in her own right and literally wrote the book on textiles: On Weaving, (1965). Her star, in particular, has been on the rise lately, as women increasingly get their due, art historically speaking.
Fox Weber, who got to know the couple personally later in their lives, offers intricate details about their unusual partnership in the book — which Phaidon bills as a "visual biography" — right down to their experience with psychoanalysis.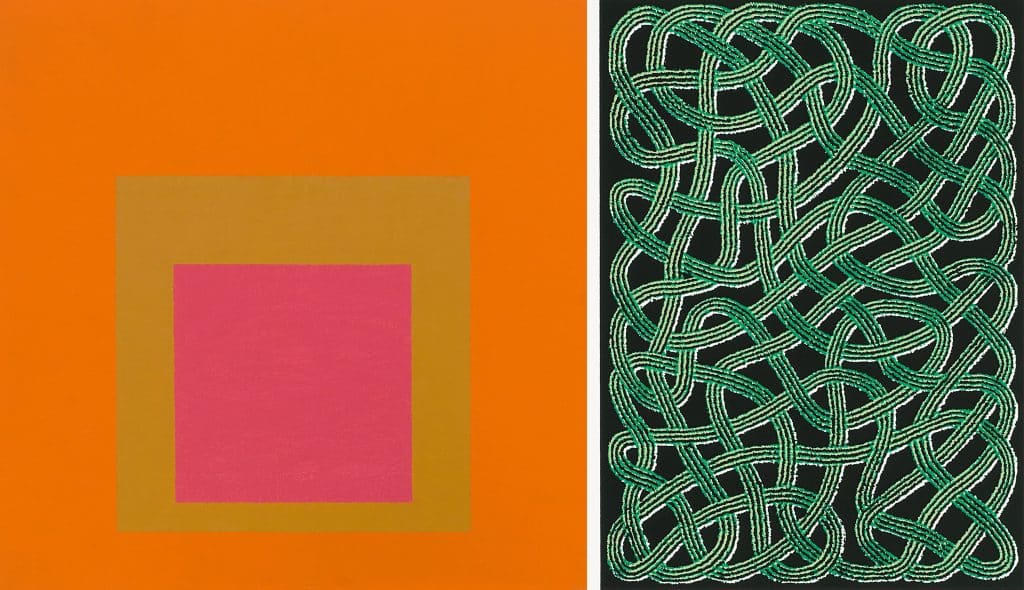 But ultimately, the joy of Equal & Unequal lies in poring over its 750 images. Both husband and wife were absolute masters of color, texture and, especially, geometric pattern, and that's clear on every illustrated page. The duo spun out seemingly infinite variations on simple shapes, each work elegantly composed and with a life of its own, making something out of nothing.
For all of us quarantining this winter, this volume isn't just a distraction; it's a how-to manual for life.
---
Potent Pictures
Philip Gefter's What Becomes a Legend Most: A Biography of Richard Avedon (Harper) is the first serious deep dive into the life of this fashion and portrait photographer, who started shooting for Harper's Bazaar in the 1940s, moved to Vogue in the 1960s and finished his career with the New Yorker. (The book's title comes from the tag line on the indelible ads Avedon shot for Blackglama furs.)
Over the course of his brilliant career, Avedon (1923–2004) captured the world's most beautiful and important people — Ronald Reagan and Andy Warhol, James Baldwin and Elizabeth Taylor, among them. And he achieved an unusual level of fame along the way: Fred Astaire played a fictional version of Avedon in the 1957 film Funny Face, and his pictures of Marilyn Monroe from the same year quickly achieved icon status.
The book is thorough and fair, not only deftly narrating a life but also making a larger point. Gefter, a former editor at the New York Times who previously penned a biography of collector Sam Wagstaff (Robert Mapplethorpe's mentor and lover), does a great job situating Avedon within one of the 20th century's most important cultural movements: photography's struggle for artistic legitimacy.
Avedon spent his life battling against the label just a fashion photographer. Exhibitions of his work at major institutions — the Museum of Modern Art in 1974, the Metropolitan Museum of Art in 1978 and the Whitney Museum of American Art in 1994 — never quite got the praise he would have liked. But with series like his enduring 1980s effort "In the American West," he demonstrated how his signature style — an utterly plain background with no distractions — enabled his portraits to be X-rays of a sort, revealing the inner lives of his subjects.
Such works helped his medium ultimately win the war for respect.