British interior designer Fran Hickman credits New York's Soho House for setting her on her chosen career path. After graduating from the London College of Communications with a degree in media and cultural studies, she traveled to New York to study photography at Parsons. "At the time," she recalls, "I had an American boyfriend working in fashion who was a bit older than I, and all of his friends seemed to work within the creative industries — film, music, advertising and so on."
This group often gathered in the evenings at the Soho House in the Meatpacking District, which in 2004 had only recently opened. "It was like our private living room, a home from home," says Hickman. "I thought it wonderful to be able to create a space where everyone came together that way. I suppose it was then that I understood the power of a well-designed space to influence behavior."
We are talking in the West London studio where Hickman now manages a team of 12, including a COO, an architect and a mix of senior and junior interior designers. She was brought up not far from here, the fifth of six children. "My father is a property developer, as was his father, as are my uncles and brothers, so there is a strong family connection to that world," she says. "My mother is an academic and historian, and all my sisters seem to have drifted into creative careers of some sort or other."
Now 35, Hickman is blessed with the sort of striking looks that make it no real surprise that she has often appeared in the pages of society magazines, including on the arms of actors and aristocrats. She rejects the label "socialite," however, as demeaning: "I find it frustrating, because it dismisses all the hard work. It's not as if I took ten years off to go to parties."
Indeed not. When she returned to London from New York in 2004, Hickman was hired by the Soho House Group, founded by her friend Nick Jones, to assist the then in-house architect, Simone McEwan. "It was a much smaller team than now," she notes, "so I was able to pick up some great experience helping on projects that included Babington House, High Road House and Shoreditch House," all in the British capital. Having decided the interiors path really was for her, Hickman embarked on a one-year master's program in interior and spatial design at Chelsea College of Art. After graduating, she landed a job at the legendary Sibyl Colefax & John Fowler, on Brook Street in Mayfair. (The practice has since relocated to Belgravia.)
As the most junior designer, Hickman had her desk in the samples room. Despite that, "it was a lovely space looking out onto Brook Street and was probably the smartest office I will ever have," she says, laughing. "I learned an enormous amount, because it was such a well-run studio, with eight individual decorating teams, as well as the antiques department, library and textiles department."
After a year there, she went to work for Tom Bartlett, of Waldo Works, whose modern sensibility contrasted sharply with the country-house classicism of Sibyl Colefax & John Fowler. "The wonderful thing about Tom is that he is a very skilled architect as well as being a very talented interior designer," Hickman says. In the three years she worked for him, the firm had projects all over Europe, including retail and hospitality spaces and residences. "The close relationship between architect and designer within Tom's practice informs the way I work today," she says.
Hickman's next ventures included assisting a world-famous contemporary artist to create what was to be the most expensive house in London. "He had been employed as creative director by the owner, with the idea of approaching the house as a sort of art installation," she explains. "Everything was bespoke — largely working with his art fabricators as opposed to my suppliers — and it opened up a new approach to designing interiors for me." Sadly, the project never went ahead.
How London Designer Fran Hickman Has Built a Star-Studded Client List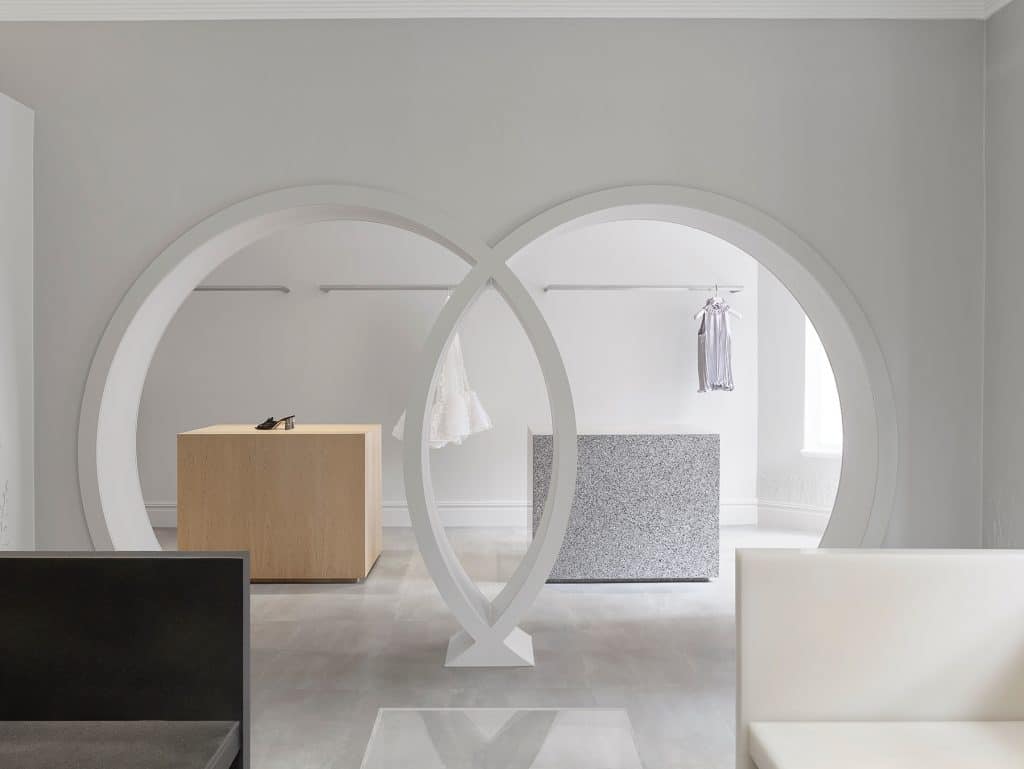 Hickman was already making plans to launch her solo career when the perfect freelance job came her way. "Moda Operandi had been referred to me through a mutual friend," she says. The fashion company, founded by former Vogue editor Lauren Santo Domingo, was launching a flagship store in a mews house in London's Belgravia. "We only had about four months to install, so it was quite full-on." Hickman pitched a concept that involved commissioning bespoke vintage-looking trunks for displays, a sort of visual metaphor for the trunk show, and it won her the job.
The media coverage of Moda's London launch immediately put Fran Hickman Design & Interiors on the map. Before long, she had her first hospitality project, the Chess Club. It was located in Mayfair, just around the corner from older, more established clubs like Mark's and 5 Hertford Street, "but it had a younger, cooler clientele," she says. The six-story townhouse that housed the club had been unoccupied for 10 years and had the wear and tear to prove it. Hickman covered structural columns with mirrors, commissioned bold murals from artist Anna Glover and lined the walls with vintage illustrative plates of butterflies torn from the book Joyaux Ailes to distract from the building's structural flaws. "When you are working with design faults," she notes, "the trick is to encourage the eye to rest elsewhere."
Other projects, both commercial and residential, began to come in by word-of-mouth, the houses often commissioned by such notable clients as leading actors, musicians and directors. Last year, Hickman designed the first Goop pop-up in London, introducing an American West Coast vibe of golds and blues as a backdrop for the Gwyneth Paltrow lifestyle brand. For the reimagining of the Marie-Chantal flagship store in Belgravia, devoted to high-end children's clothing, she commissioned free-drawn murals, candy-cane glass and Little Prince pendant lights to take young clients on a visual odyssey.
When working with private clients, she loves to mix design periods, as in the blend of collectible pieces by Rick Owens, Sebastian Brajkovic, Hervé Van der Straeten and Charlotte Perriand she chose for the Mayfair penthouse of a musician client. She also takes cues from art. For a townhouse in Notting Hill owned by a film director and her husband, Hickman collaborated with 23 Architecture to create a spiral staircase inspired by the work of Barbara Hepworth. "It was that concept that won us the commission," she says.
Her firm's projects are split roughly 50/50 between commercial and residential. Current commissions include a model apartment in a Hong Kong high-rise, a luxury shopping salon in Tokyo, a retail space on New York's Bleecker Street and a modernist house in the Hamptons. Hickman is also working on her own home, an apartment in a landmarked mid-19th-century building in Notting Hill. "I am the nightmare client," she confesses, "because I see too much and am all over the detail."
There is no signature Fran Hickman house style, she insists, adding that, for her, interior design is "all about creating a space that people will feel better for being in." And she long ago learned to bat away any concerns from clients about her relative youth. "I have been working in the industry for fifteen years now across a breadth of projects," she points out.
"The interior design world in London is a really enjoyable arena in which to work," she continues, "but there are only a few of us who made the decision to go into it early on in life, as opposed to embarking on it as a second career. We do bring a youthful spirit, and that is no bad thing at all."
Fran Hickman's Quick Picks