November 8, 2020The passions of Moscow-based decorator Irakli Zaria are both eclectic and almost all-consuming. "I'm extremely greedy for design," he says. "You can't imagine how greedy I am."
Zaria loves 18th-century French furniture, is crazy for Jean-Michel Frank and the rest of the Art Deco movement and is a firm fan of American mid-century design. He also has long had a fondness for Asian antiques, be they Chinese porcelain or Japanese Coromandel boxes and screens.
"Almost every period inspires me," he says. "Although there is one style I hate, and that's Art Nouveau. For me, it's too dramatic and at the same time too depressing. I hate the color palette and what I call those 'nervous' shapes."
Almost unknown five years ago, even to Moscow design insiders, the 35-year-old Zaria has swiftly risen to prominence not only in the Russian capital but also internationally.
"He's obviously one of the best designers here at the moment," says Anastasia Romashkevich, editor in chief of AD Russia, "and he's quite different. He draws more inspiration from outside Russia and has exceptionally high standards."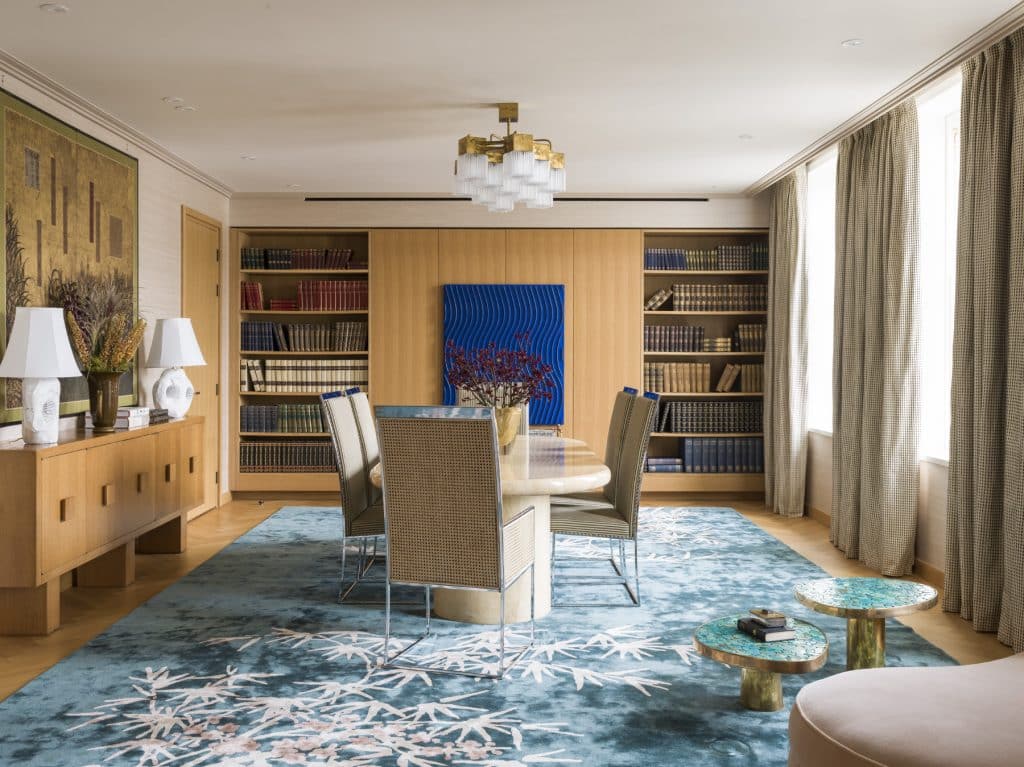 Zaria's big break came when one of his projects in London, where he works regularly on homes for Russian clients, made the cover of the May 2018 issue of the American edition of Elle Decor.
Whitney Robinson, then the magazine's editor in chief, still recalls the designer's initial contact with him, which came via Instagram.
"He was quite bold in his approach," Robinson recounts. "He sent me the project" — a three-bedroom apartment close to Hyde Park designed for a Moscow-based businessman, his fashion-blogger wife and their three young children — "and said, 'What do you think?' When I replied that I thought it was really beautiful, he was like, 'So, when are you going to publish it?' "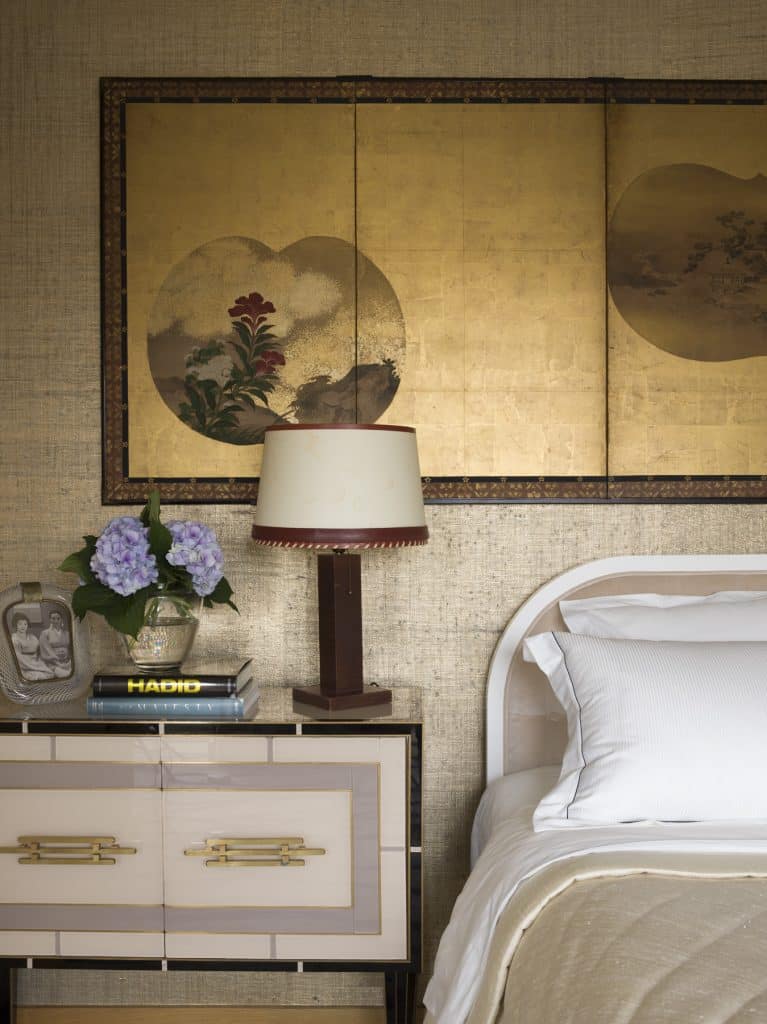 Robinson was particularly struck by Zaria's use of vivid hues and mentions his name in the same breath as the undisputed French queen of color, India Mahdavi.
In other projects, Zaria adopts a quieter, more restrained approach, creating visual interest with layer upon layer of texture. As Romashkevich explains, "He's not a person who finds one solution and replicates it."
There are certain consistencies to his projects, however, and his aesthetic sensibility definitely sets him apart in Moscow. Chief among his signatures is the use of mid-20th-century design — anathema to many wealthy Russians, who generally prefer everything to be brand-new.
Zaria remembers one potential client asking him how long it would take to decorate her house: "I said approximately five months, and she was astonished. She told me, 'But it took me only a couple of hours to go to a contemporary showroom and choose all the furniture for my previous place.'
"Of course," he continues, "I told her that I was not the person she needed for her project."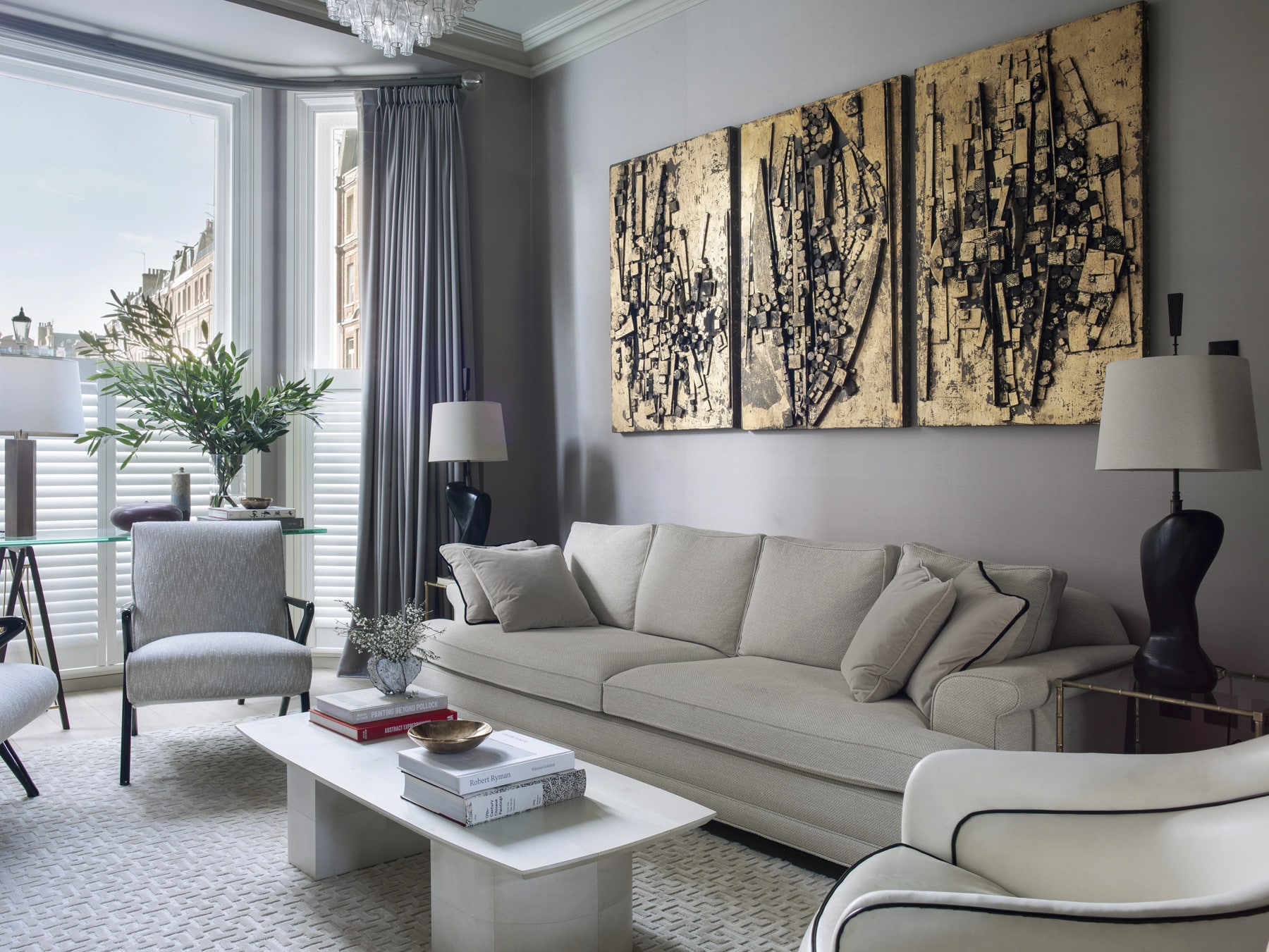 Zaria particularly delights in introducing vintage pieces by names that are less known in Russia, such as Edward Wormley, Milo Baughman and T. H. Robsjohn-Gibbings. He cites the last of those as a lifelong inspiration: "His pieces are so timeless and elegant. I love his Greek revival shapes, which are traditional and fresh at the same time."
Zaria was born in 1985 in Sukhumi, a city on the Black Sea in western Georgia, but he grew up mostly in Tbilisi, Georgia's capital city. Looking back at his childhood, he has no idea where his creative inclinations came from. "Nobody in my family expected I would choose a profession in any way artistic," he states. "And in the Soviet Union, there was no such job as interior designer."
At Tbilisi State University, where he studied economics, he came across an issue of the British edition of House & Garden in an English class. "I don't even remember what was in it," Zaria says, "but I became fascinated with the field." He began devouring every book he could find on architecture, design and art history.
In 2010, he enrolled in a one-year course at the Details interior design school in Moscow. While still a student, he was recommended by one of his teachers for a project she didn't have time to take on herself: a 1,600-square-foot apartment in the city that the client had bought for her son, a student at a school for future diplomats.
Images of the residence reveal Zaria's innate talent. The Japanese-inspired interiors evince an elegance not commonly found in the work of someone so young. He decorated the spaces in dark, muted tones, furnishing it with simple wooden pieces and a smattering of antiques — including a dramatic 16th-century gold-leaf triptych featuring a group of strolling cranes. The project got him his first press coverage, a feature in Elle Decoration Russia.
Zaria set up his own firm directly after graduation, and today he oversees a studio of five people close to the Patriarch's Ponds park.
Two features common to many of his interiors are Asian influences and patterns derived from nature. Rugs also often act as a starting point for his decorative schemes. "For me, they can become the largest piece of art in a room," Zaria says.
A perfect illustration of how Irakli deploys these elements is provided by the Hyde Park apartment, where the floral motifs of the custom rugs in the dining and living spaces were inspired by Japanese Art Deco ornaments. Zaria also wove in a few American pieces, such as a Karl Springer dining table surrounded by Baughman chairs. Many of the items he acquired for the space are Italian: a 1950s Carlo Scarpa chandelier, a 1970s colored-glass and lacquer chest of drawers, a pair of vintage bronze consoles.
"My client wanted something not too London-ish," he explains, noting that the homeowner particularly wanted to avoid "dull tones. She's crazy about color. And what can be more cheerful than Italy?"
With another London commission — an Edwardian townhouse in South Kensington — Zaria had to adopt almost the opposite approach. The clients, again Russian, insisted on creating a true British atmosphere. In response, he deployed a largely gray palette. "What else perfectly reflects the mood of such a gloomy city?" he asks. And the home does feel of a piece with its urban location, although there is hardly a piece of English furniture in sight.
Instead, you find a sofa by Wormley in the living room, a sleek Joseph-André Motte armchair in front of a custom Chinese-inspired bookcase in the sitting room and, in the dining room, a Baughman sofa as well as a set of striking 1970s chairs by Gaston Rinaldi at a custom wood-and-travertine table.
Another of Zaria's trademarks is his rather exquisite use of wallcoverings. Paint may suffice in places, he feels, but nothing adds elegance like a hand-painted silk. This is beautifully exemplified in a 1,300-square-foot apartment he decorated in Moscow for a young Russian writer with a degree in art history, where he clad the principal bedroom's walls in a custom de Gournay fabric adorned with grasses swaying in the wind.
Throughout, the rooms are almost completely devoid of color, done in a palette of off-whites, ecrus and creams. Zaria compensated for the lack of chromatic diversity with a host of rich textures and interesting materials. These include a sculptural bronze Paul Evans chair, a custom chest of drawers made from selenite and a lacquered dining table with an onyx insert surrounded by mid-century Italian chairs. "I love the way he combines the styles of different countries," says his client. "His work is all about quiet luxury."
Asked what's next for him and his studio, Zaria points to a slate of residential projects that should keep him busy for some little while: two villas in the South of France, several projects in and around Moscow and a 10,000-square-foot London residence being constructed from two adjacent townhouses.
At the moment, Zaria has no plans to branch out beyond the domestic domain. "Commercial projects always have very short deadlines," he says. "And I hate being rushed.
"But, who knows?" he continues. "I never say never."
Irakli Zaria's Quick Picks