January 15, 2023Recently released by Phaidon imprint Monacelli, Montecito Style: Paradise on California's Gold Coast impresses with 250 images by noted celebrity photographer FIROOZ ZAHEDI, all of them redolent of the sunshine, gentle sea breezes and aromas of lavender and orange blossom that we hope will soon return to the region following the recent winter storms.
A coastal California neighbor of Santa Barbara, Montecito has a reputation as a hub for the rich and famous. It's now notably the home of Prince Harry and Meghan Markle, who have made much news of late. But this book looks at the aristocracy of good taste.
The forward, by eminent Los Angeles and Santa Barbara architect Marc Appleton, emphasizes that Montecito homes are not exclusively in the area's signature Spanish Revival style. Tastes and aspirations vary, he points out, writing that it takes "many styles to reflect these different dreams." The main text, by design writer Lorie Dewhirst Porter, amply demonstrates this aesthetic diversity.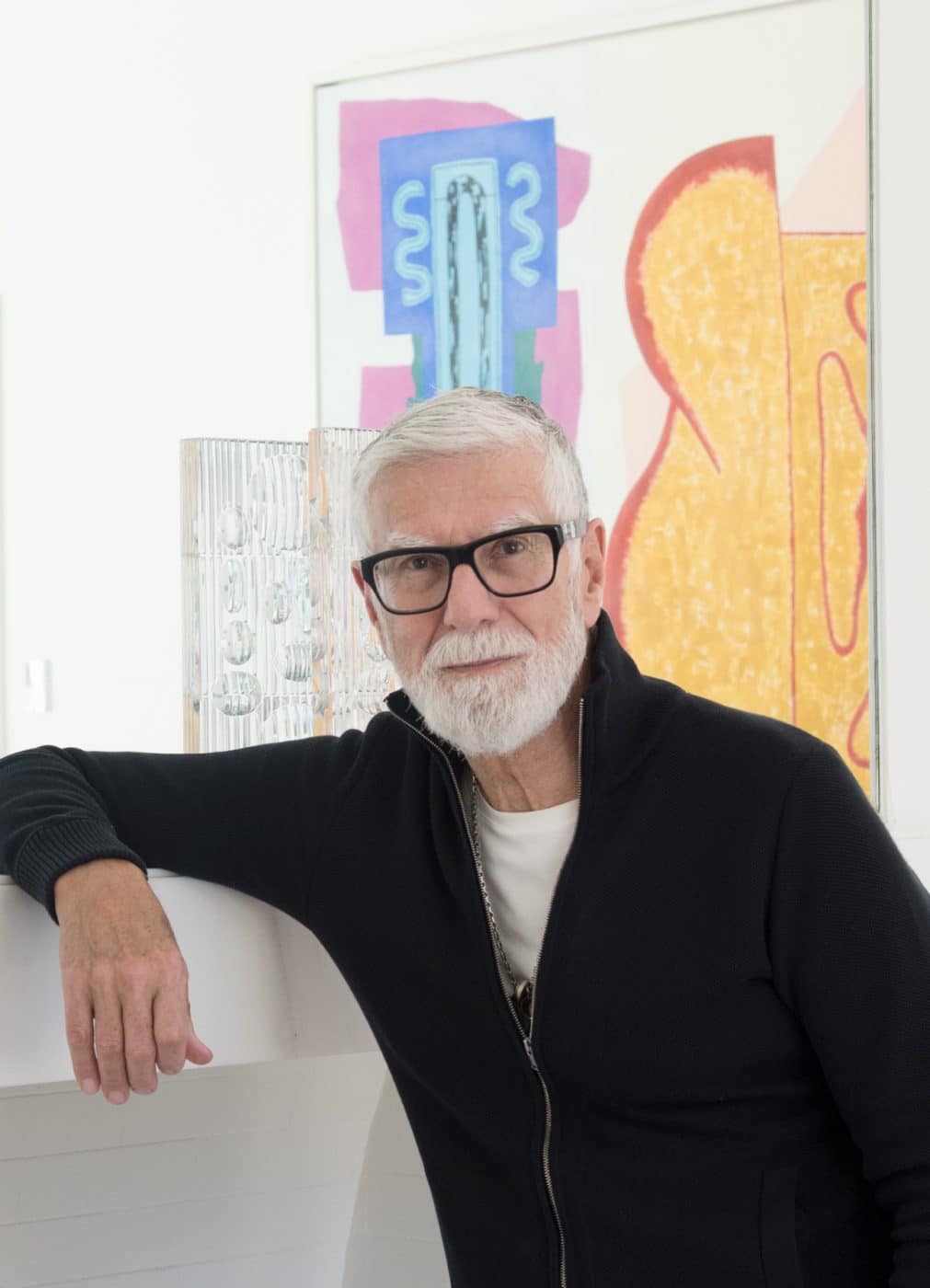 For those who love the style that defines the area, there are plenty of red-tiled Spanish roofs, as in the incredible beachfront residence by Winick Architects, whose eclectic interior scheme by designer/dealer Richard Shapiro mixes Italian antiques with high-modern furniture.
But there are also low-slung modernist homes, a chic brutalist number in concrete and a slate-roofed Norman-style abode with peaked dormers. Famed decorator John Saladino shows off his furniture line, such as his Villa chairs and Cromwell settee bench, amid elaborate European antiques and antiquities in a restrained 1960s home.
Zahedi is married to one of the country's top art collectors — Beth Rudin DeWoody, of the West Palm Beach private museum Bunker Artspace — so it's a given that the couple's blue-chip-filled rooms would be on display. The home they share, a 1964 U-shape design by local architect Jack Lionel Warner that is nestled among live oaks, provides a subdued white-and-gray showplace for work by such masters as Harry Bertoia, John McCracken, Gisela Colón and Ed Ruscha.
Los Angeles–based collectors Jane and Marc Nathanson give DeWoody and Zahedi a run for their money with their Mediterranean-style home by Wallace Neff (a California design icon, Neff's houses have been owned by boldface names like Madonna, Diane Keaton). At the Nathansons', works by Doug Aitken, Jeff Koons and Barbara Kruger pop against stark white walls.
Also on display is the home that architect William Hefner designed for his own family, crafting small, separate farmhouse-style buildings in sandstone and connecting them in a compound around a pool and courtyard. A restored 1950s bronze-and-walnut pool table creates a point of interest in a very neutral palette that was chosen to avoid upstaging the views and landscape.
That scheme nicely epitomizes a point Porter makes in her text: Californian modern design is all about letting the outside in. And as Zahedi's images show us time and again, in Montecito, regardless of a home's style or era, the setting is the best accessory.