November 7, 2021Sasha Adler had just pulled up in front of the newly built Lake Michigan home whose decor she was in the process of masterminding when a neighbor happened by and exclaimed, "The biggest table I've ever seen just went through that door!"
The 18-foot-long plaster dining table, custom created by Adler, truly is gargantuan in scale. It had to be to accommodate the extended family of 19 who regularly use the large lakeside residence, a 90-minute drive from Chicago, as a weekend retreat and gathering place.
"That table is not just for Thanksgiving," Adler says.
The homeowners, a couple with four grown children, all with partners and offspring of their own, were among Adler's first clients when she launched her Chicago-based interiors business, Sasha Adler Design, in 2018, following a 14-year stint with celebrated designer Nate Berkus. She was involved in the ground-up project from the get-go, choosing fixtures and finishes for architect Booth Hansen's cedar-shingled riff on vernacular Great Lakes cabin architecture, complete with gabled rooflines and great expanses of glass.
When it came time to furnish the home, Adler deployed a mix of modern elements, bespoke pieces and antiques drawn from a global array of resources.
"I like a home that doesn't feel one-note," she says. "Even if you're purchasing pieces within a short period of time and installing them all at once, I want the furnishings to feel varied and collected, with different finishes and from different time periods. I want the eye to stop and pause at various items and have it be an interesting mix."
Adler's process is collaborative. "We listen to our clients, what gets them excited," she says, "and translate that through our lens to create an interior that reflects what they're looking for."
Her Michigan clients "wanted mostly neutral colors and colors found in nature," she says, noting, too, their penchant for antiques. "They love pieces with character, age and patina" — as does the designer herself.
The architecture of the house is thoroughly contemporary, with white walls, pale floors and steel-and-glass window openings. Adler employed 18th- and 19th-century pieces to lend gravitas and accommodate her clients' interests.
"Originally, the architect had designed a modern, clean fireplace. We purchased an antique mantel from 1stDibs to give the home a sense of the past," Adler says, referring to the hardstone and fossil fireplace surround in the great room. This piece, offered by Belgian dealer MAISON LEON VAN DEN BOGAERT, is flanked by another 1stDibs find, a stately pair of 19th-century bibliothèques from Houston-based Skelton Culver Stefflen.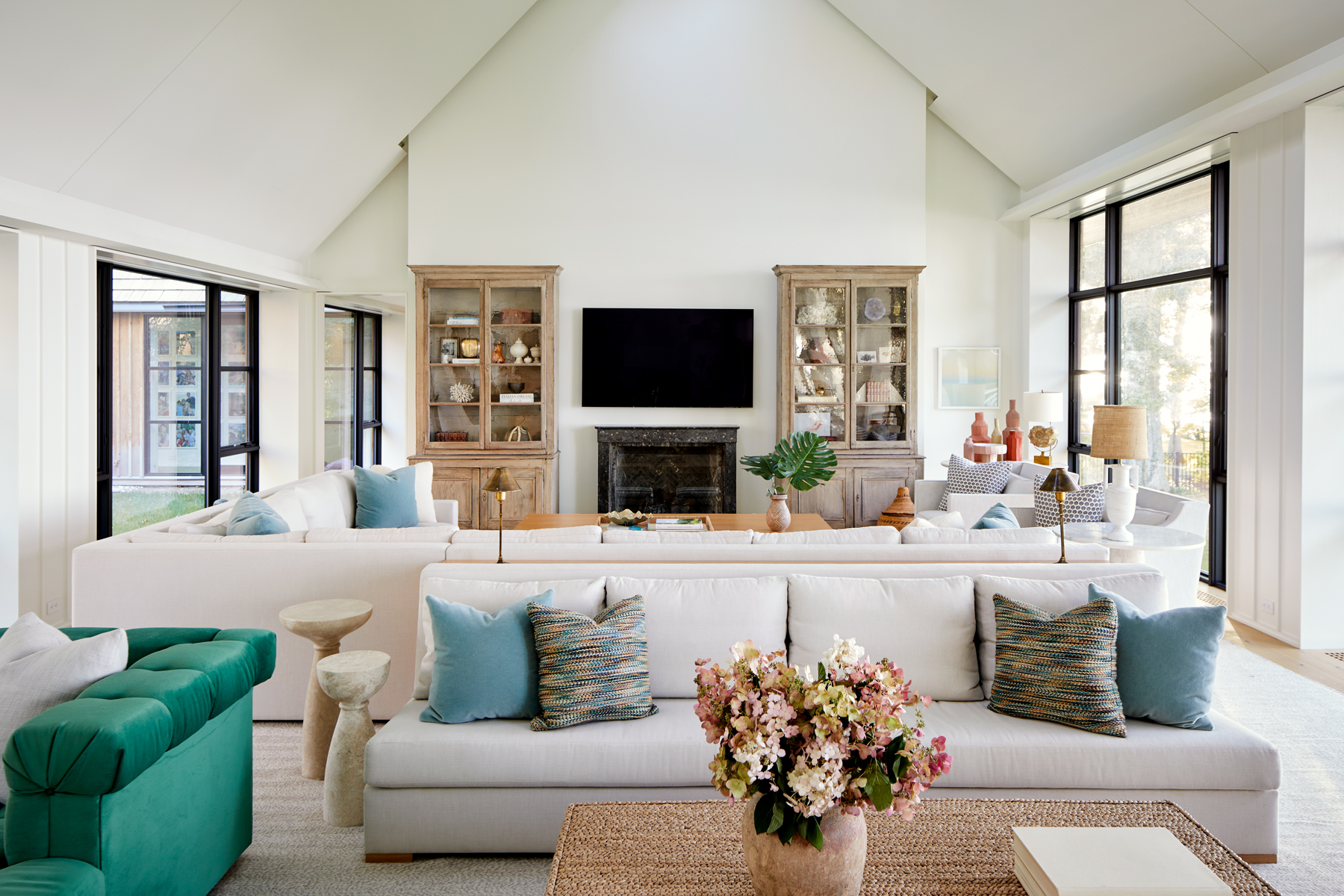 Seating in the living area of the great room comprises primarily clean-lined upholstered pieces designed by Adler for flexible use by a large group. "They wanted a space where everyone could be together but also do their own thing," she says.
Enormous back-to-back sofas accommodate those who may want to watch a game on TV while others gather for conversation. And there's "extra seating everywhere," Adler says, including four integrated ottomans that slide out from under the coffee table when needed.
Adler didn't want the high-ceilinged house to feel cavernous when only a couple of people are there. So, she carved out a sitting room within the primary bedroom, appointed with a rolled-arm settee and a pair of antique bergeres from 1stDibs dealer ELIZABETH PASH.
Plus, in addition to a more formal dining room designed around that 18-foot table, she provided intimate eating options, including BAR STOOLS tucked into one end of the marble-topped KITCHEN ISLAND and a smaller dining table on an enclosed porch.
Antiques discovered on 1stDibs are well-represented throughout the house: in the sweeping entry, where a 19th-century Gustavian settee from Parc Monceau Antiques hugs one wall and a French Directoire bibliothèque from Provenance Antiques adorns the other; and in the primary bath, which is elevated by an extraordinary walnut armoire from Jacqueline Adams Antiques.
The whimsical sunroom, imagined by the women of the family as a place to, in Adler's words, "drink champagne or have a tea party," strikes a very different note from the rest of the house. There, foliage runs rampant on wallpaper by Zoffany, and furnishings are a riot of traditionally feminine colors like pink, coral and lavender. Adler found virtually all the room's lighthearted accoutrements on 1stDibs, including a gilt daybed in the style of Jean Royère from dealer Galerie Harter, an octagonal limestone table from Le Louvre French antiques, scroll-back metal chairs by mid-century designer Mathieu Matégot from Thomas Brillet, Inc., a pair of bird lamps from Elena's Cherry Pickings, other lighting from Derive and Bloomberry and a pair of 19th-century Swedish painted chests from Debenham.
Standing in the sunroom, it's easy to picture the clothes-conscious child Adler once was, growing up in Chicago's Lincoln Park district in the 1980s, obsessed with fashion and especially with Madonna. "I was Madonna three or four Halloweens in a row — lace gloves, tulle skirts, big bow in the hair." That kid grew up to study English and art history at the University of Michigan, snagging summer internships in the fashion industry. "My goal was to be a Vogue editor," Adler says. After graduation, in 2001, she flew to New York and landed a gig at the French wedding magazine Mariée styling photo shoots and spending lots of time in Paris.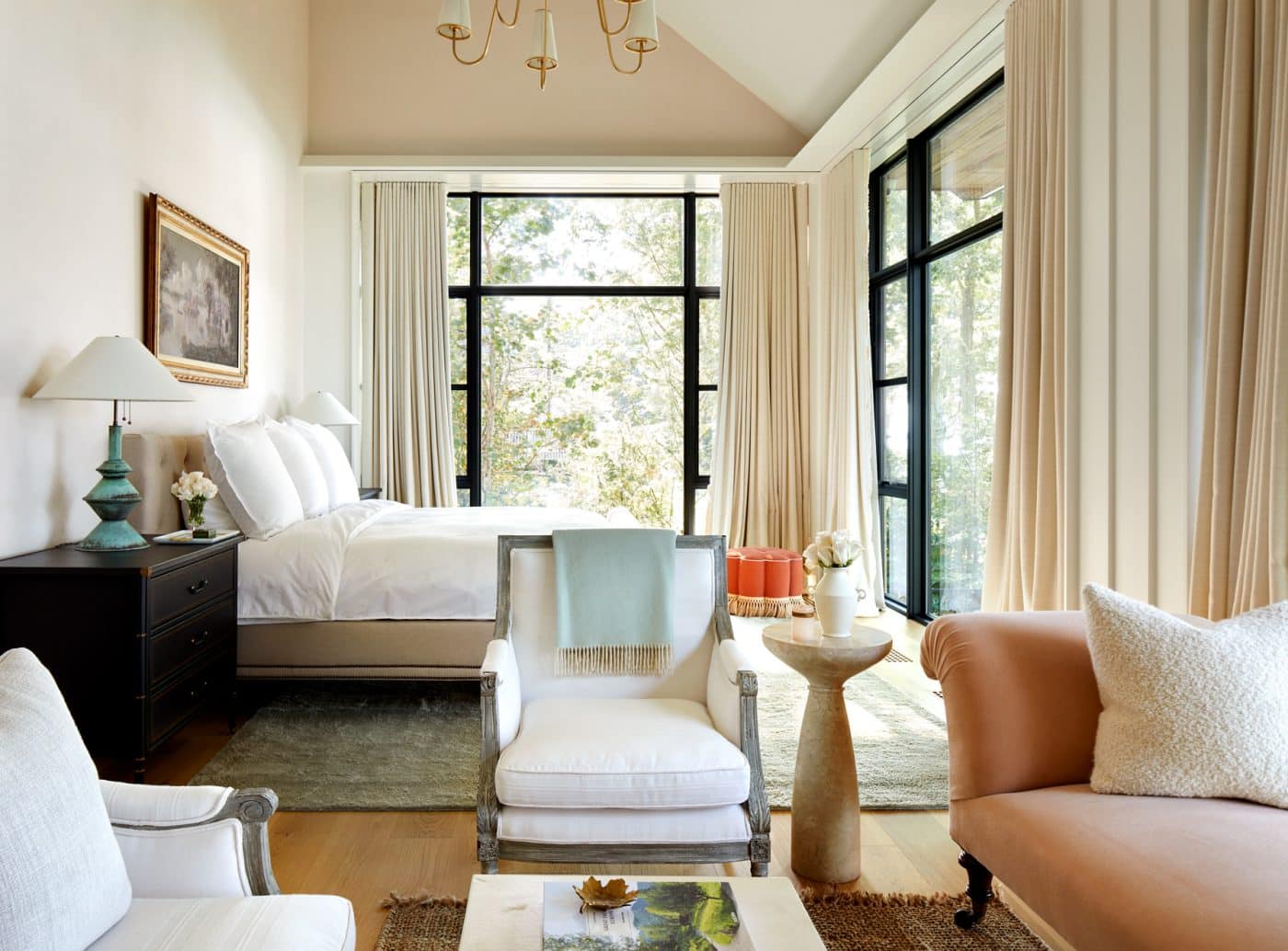 Two years later, she followed her then boyfriend and now husband, Greg — cofounder of a real estate investment firm — back to Chicago, where she found herself in need of employment. A friend who worked for Nate Berkus told her about an opening there. Adler and Berkus met for lunch and hit it off. Thus began a long and fruitful association. "He was a great mentor — I had so much to learn, and I wanted to eat it all up," Adler says of Berkus, whose career was on the ascendant. "He was on Oprah at the time and had his own talk show. Within a couple of years, I was promoted to co-design director and given a tremendous amount of responsibility." Along the way, she had three children — two girls and a boy — now ranging in age from a kindergartener to a sixth-grader.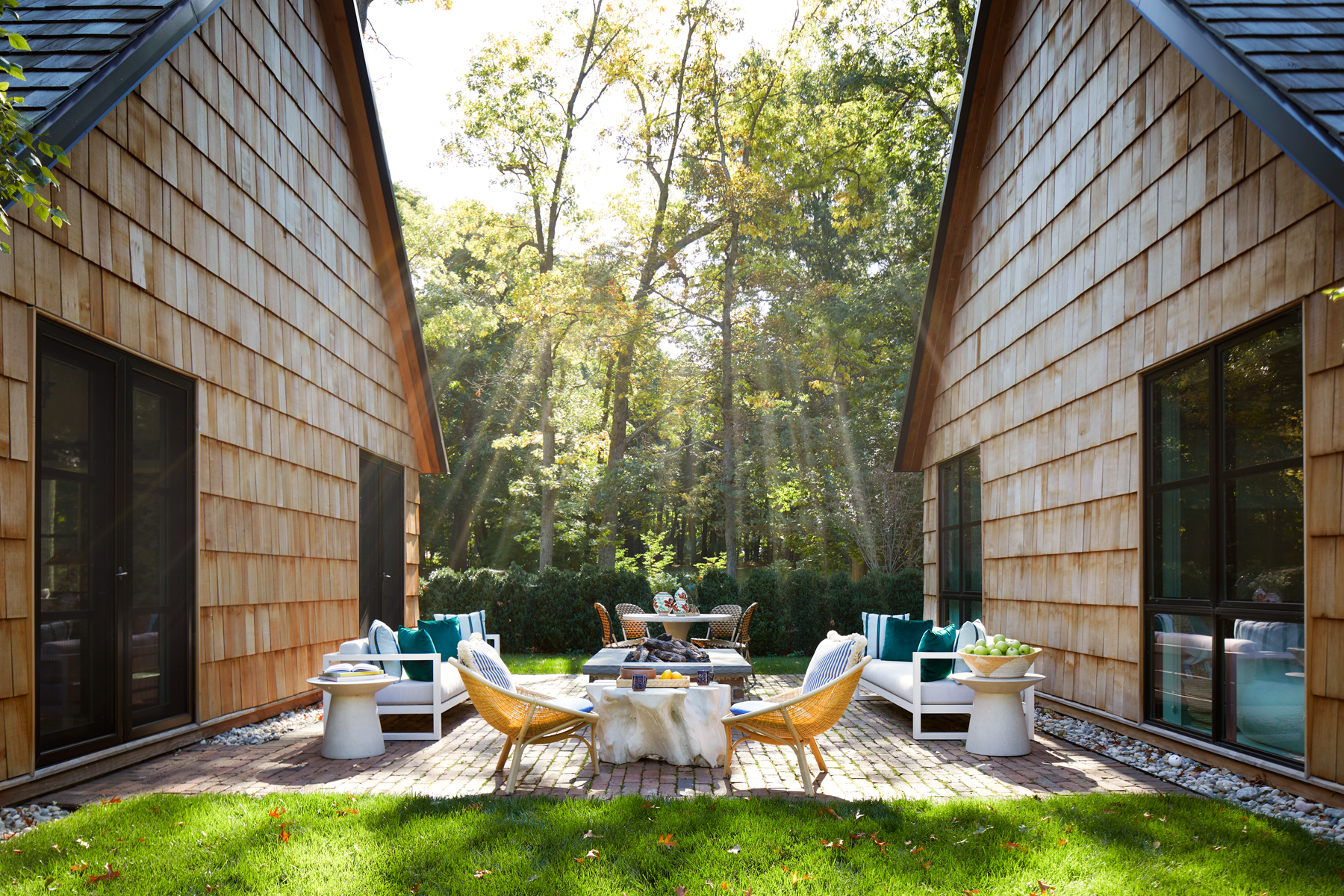 In the few years she has been operating independently, Adler has had remarkable success. She has garnered an abundance of press and an influx of clients with projects like a richly colored prewar apartment on Chicago's lakefront, a sophisticated urban space for mature newlywed art collectors, the interior of a private jet and Goop stores in Austin and Chicago.
Adler's office currently employs 14 people and is "looking for more," she says, with projects on the drawing boards from Cabo San Lucas to Puerto Rico, as well as in Utah, L.A. and the Hamptons.
That expansive portfolio doesn't imply the firm takes just any client. "We only take nice, wonderful people who have an exciting design project," she says. "That way, it doesn't even feel like work."