January 9, 2022Anyone seeking to bottle the essence of 21st-century English decoration and design will find it in the portfolio of Emily Todhunter and Kate Earle. Since launching their firm, Todhunter Earle, 20 years ago, the pair have built a sterling reputation based largely on their innate understanding of British country houses. But they bring an equally sympathetic touch to city apartments and landmarked townhouses, contemporary new-builds, iconic hotels, yachts, villas and ski chalets.
At the heart of what they do is a mastery of scale and flow that allows them to create interiors that not only look wonderful but feel comfortable and inviting. Their rooms, characterized by confident patterns and painterly colors, are designed to be lived in and loved — a joyful antidote to the over-perfect showhouse look.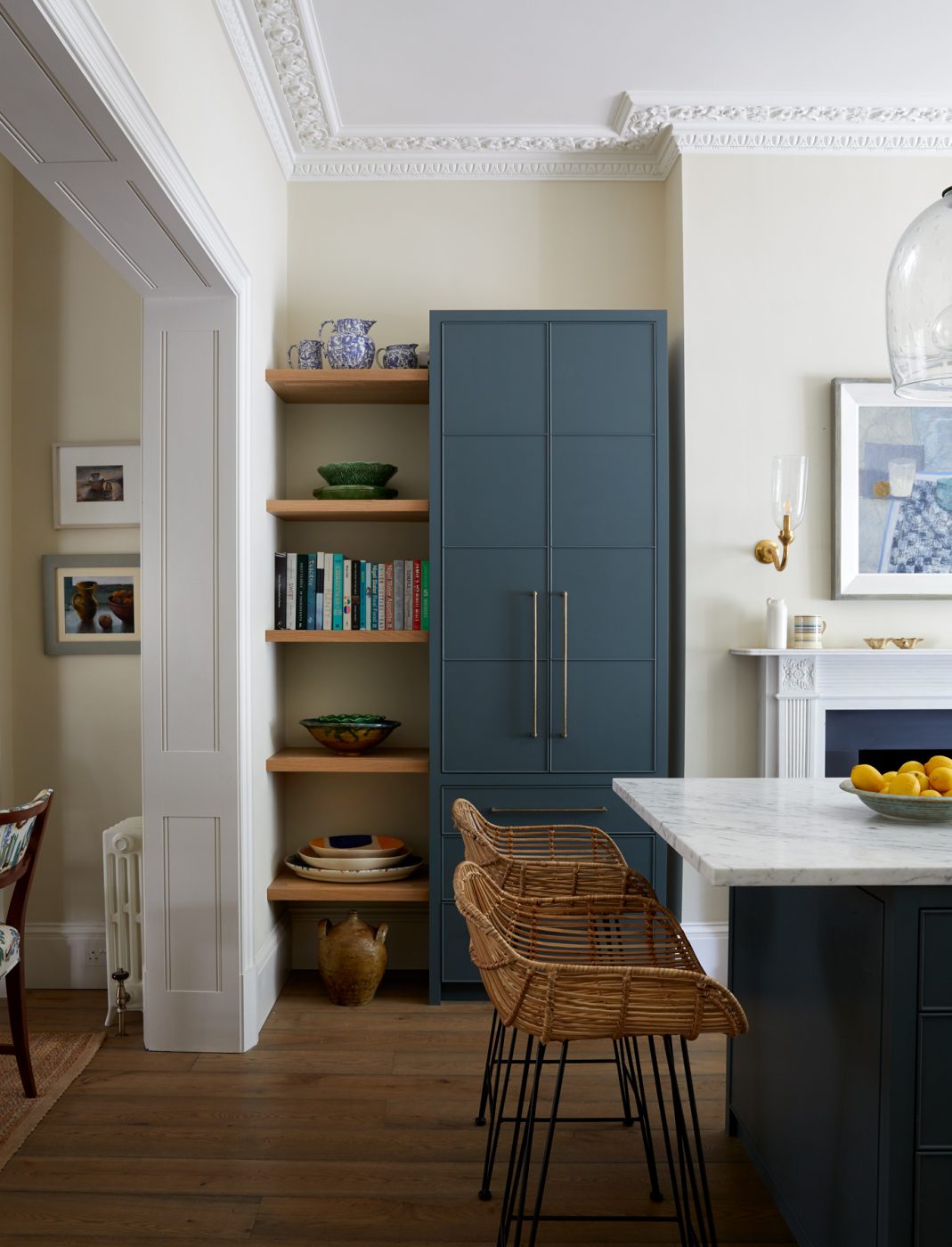 Their style, which is playful and engaging, has earned Earle and Todhunter many loyal clients who return to their firm again and again. By no means are all these clients British — but what attracts people to the studio is an aesthetic best described as English with a twist. It is characterized, as Todhunter puts it, by "a relaxed informality, an element of wit, and the eclectic combination of old with new."
The pair met through a cousin of Earle's in 1990 and joined forces professionally in 1998, after already establishing their own solo careers in London. Since the beginning, each of them heads up her own interior design team, but every project the firm undertakes has the full approval of both.
Devotees of their effortless style will be delighted that Earle and Todhunter have now published their first book, for which I wrote the text. Those not so familiar with their work will have the treat of discovering it for the first time.
Featuring colorful perspective illustrations by Marianne Topham and photographs by Paul Massey and Ray Main, Modern English (Vendome) highlights 18 of Todhunter Earle's projects, both British and international. The backstory of each is detailed, from the initial challenges it presented to the inspirations underlying the design decisions.
The book is pleasingly diverse in its subjects, reflecting the breadth of the studio's portfolio — as well as the range, and the caliber, of the clients they each attract.
One chapter focuses on a large Arts and Crafts house in the Surrey Hills, about 30 miles west of London, owned by a Scandinavian couple. Rather than refurbishing the home to reflect its aesthetic roots, Earle decided to respect its heritage while introducing a spare quality more in keeping with the clients' identity.
To this end, the studio curated a selection of key 20th-century Scandinavian and French works — including pieces by Josef Frank, Danièle Raimbault Saerens, Märta Måås-Fjetterström and Raoul Ubac — along with Röllakan rugs. She chose a cool, neutral palette for the walls, using a mix of linens, wools and velvet for the curtains and upholstery.
The house has protected heritage status, so lighting — including an antique Swedish chandelier in the drawing room and a glass-and-bronze pendant by Lindsey Adelman mounted over the dining table — had to be suspended from the same positions as the original fixtures.
It is a testament to the success of the design that the clients chose to spend the pandemic's lockdowns there rather than in their primary residence, in central London. Says Earle, "We like to think that the feeling of relaxation, comfort and harmony we brought into the house stood them in good stead during that challenging period."
The book also spotlights the firm's talent for reinvigorating and reconfiguring London townhouses, which tend to have tall and narrow proportions. Earle crafted five floors of a traditional Victorian house in Notting Hill into a comfortable home that reflects the practical needs of a young family.
This project is a prime example of Todhunter Earle's careful marrying of old with new. The first-floor drawing room, for example, features antique Suzani cushions, an antiqued Art Deco–style mirror over the mantel, an oak-branch chandelier and a Lyall coffee table from Sibyl Colefax & John Fowler. Earle offset these more traditional pieces with the clients' exuberant contemporary art. 
Downstairs, a sitting room opening to the garden features a painted mid-century BAMBOO COFFEE TABLE, Edwin Lutyens–style ladderback chairs and a reproduction Chippendale two-seater sofa. Bold prints and crisp colors imbue it with a relaxed and informal air, well suited to this family area.
The main bedroom, on the second floor, combines a classic hummingbird wallpaper with cream-colored linen curtains and an end-of-bed upholstered bench. The result is youthful and airy, invigorated with bolts of color.
As you might expect from a duo with many international clients, the Todhunter Earle aesthetic travels well. For a commission in St. Moritz, Earle was asked to transform two über-contemporary penthouses designed by Sir Norman Foster into one huge lake-view apartment. 
The clients had requested interiors that felt warmer than Foster's relatively cool contemporary architecture, desiring something more in line with traditional Alpine style.
So, Earle clad one wall in each room with wood and designed a scheme rich in cashmere, cowhide, horsehair, velvet and linen, using a rare vintage Fortuny fabric for the guest-room curtains. For the living room, she commissioned a bespoke indigo carpet based on a 17th-century Italian document.
Populating the rooms are thoughtfully selected furniture pieces, including 1950s Paul McCobb armchairs in the drawing room, leather-wrapped bedside tables by Gosling and a Mattia Bonetti armchair in the main bedroom and a Kevin Walz for Ralph Pucci daybed in the dressing area. The effect is of understated sophistication — effortless chic for clients who wanted an interior that would be comfortable and inviting but also complement their museum-class art collection.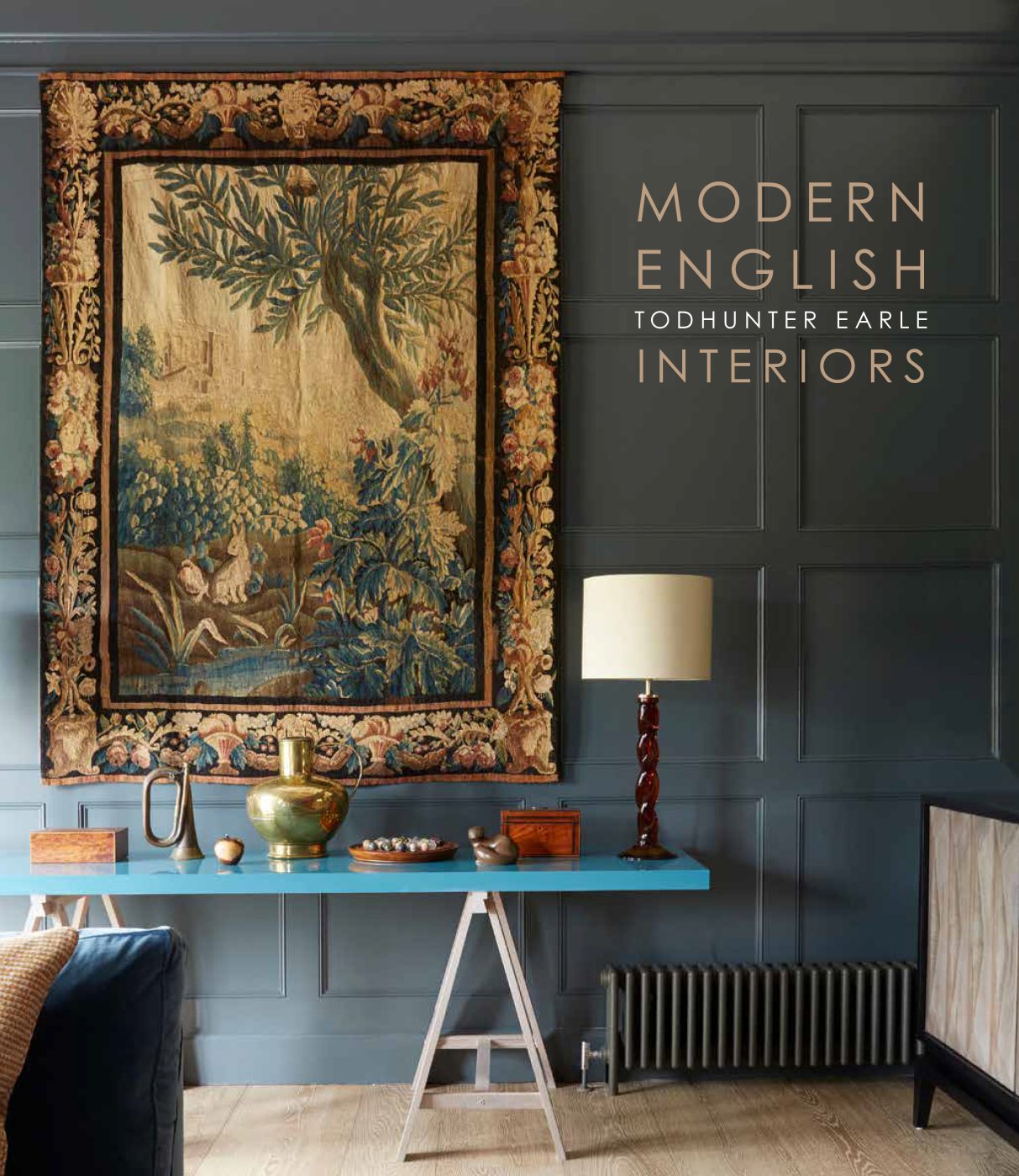 Ultimately, the book shows that Todhunter and Earle's work has a definite English quality, but one that has nothing to do with chintz, fussy florals and whimsical wallpapers. Instead, their designs betoken an instinctive way of doing things that is relaxed, unpretentious, discreet and elegant — the very definition of true English style. And underpinning it all? The elusive idea of ideal proportion, of something quite simply being "right."
Kate Earle and Emily Todhunter's Quick Picks