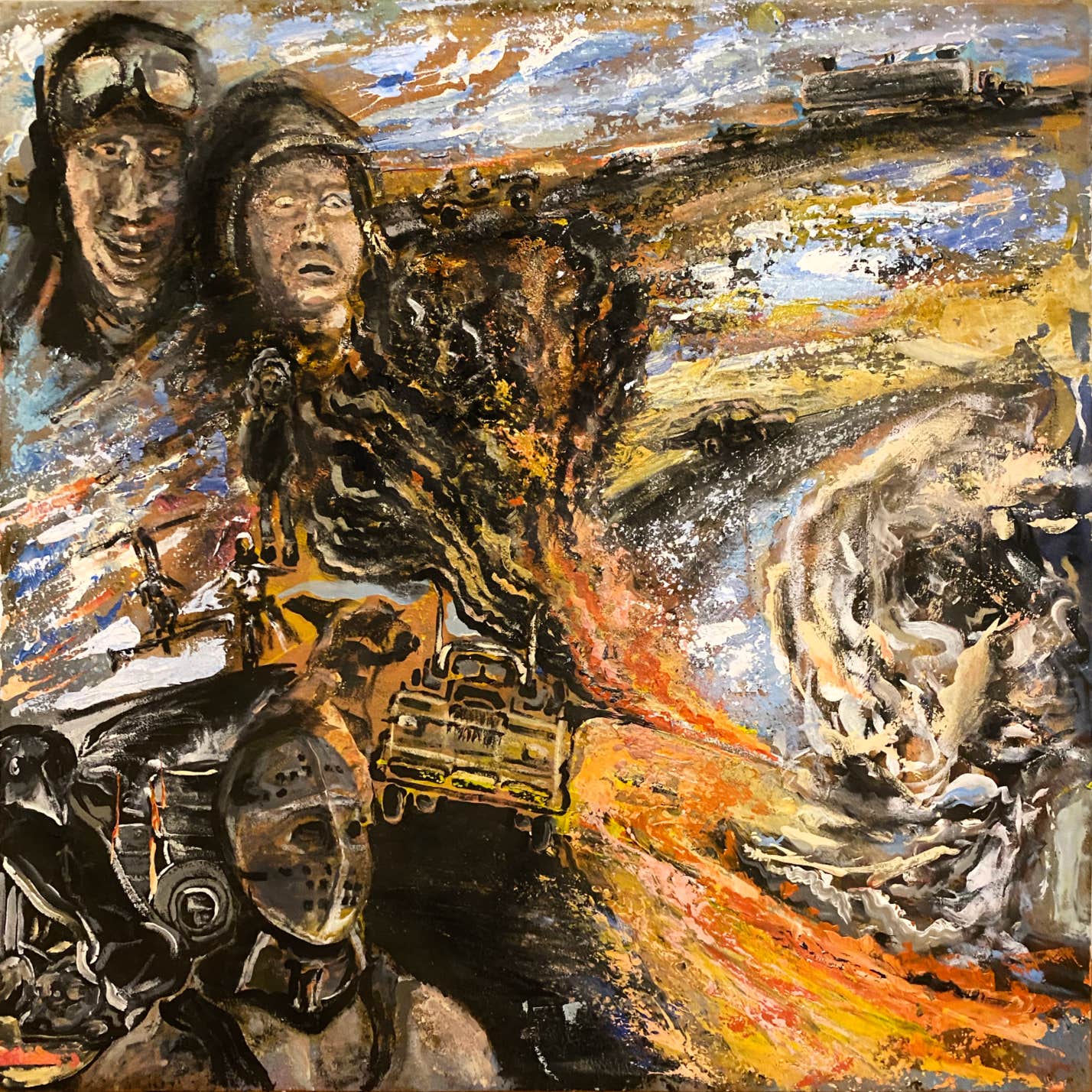 The Man They Call Max
Inspired by the film "Mad Max: The Road Warrior" Acrylic Paint on Sheet Metal 24" x 24" Receive the original painting with the digital version. Shipping fee excluded.
Sam is a Boston-based artist who graduated from Cornell with a BFA and Architecture minor. He uses paint, sculpture, and digital media to explore the relationship of perception and creation. By invoking the perpetual human experience of searching for clarity from ambiguity, he honors a universal struggle to build meaning.​​​​​​​ Sam's art has been featured in Cornell's Herbert F. Johnson Museum, Perime Art Gallery, Miami Art Week, and one of 1stDibs' first cryptoart exhibitions, "Escapism." Additionally, he was accepted into the 2020 Best of SUNY and SUNY Chancellor's Gallery Exhibitions. Sam was selected for Cornell's 2020 Anderson Ranch Painting Scholarship, a \art grant, BitBasel's CryptoArt for Impact and Innovation Challenge, and the 2020 Edith Adams & Walter King Stone Award in recognition of work filled with promise in advance of his thesis year. He had the honor of collaborating with Ponce Neuroscience Lab at Harvard University as part of his thesis exhibition, and continues to partner with their team.