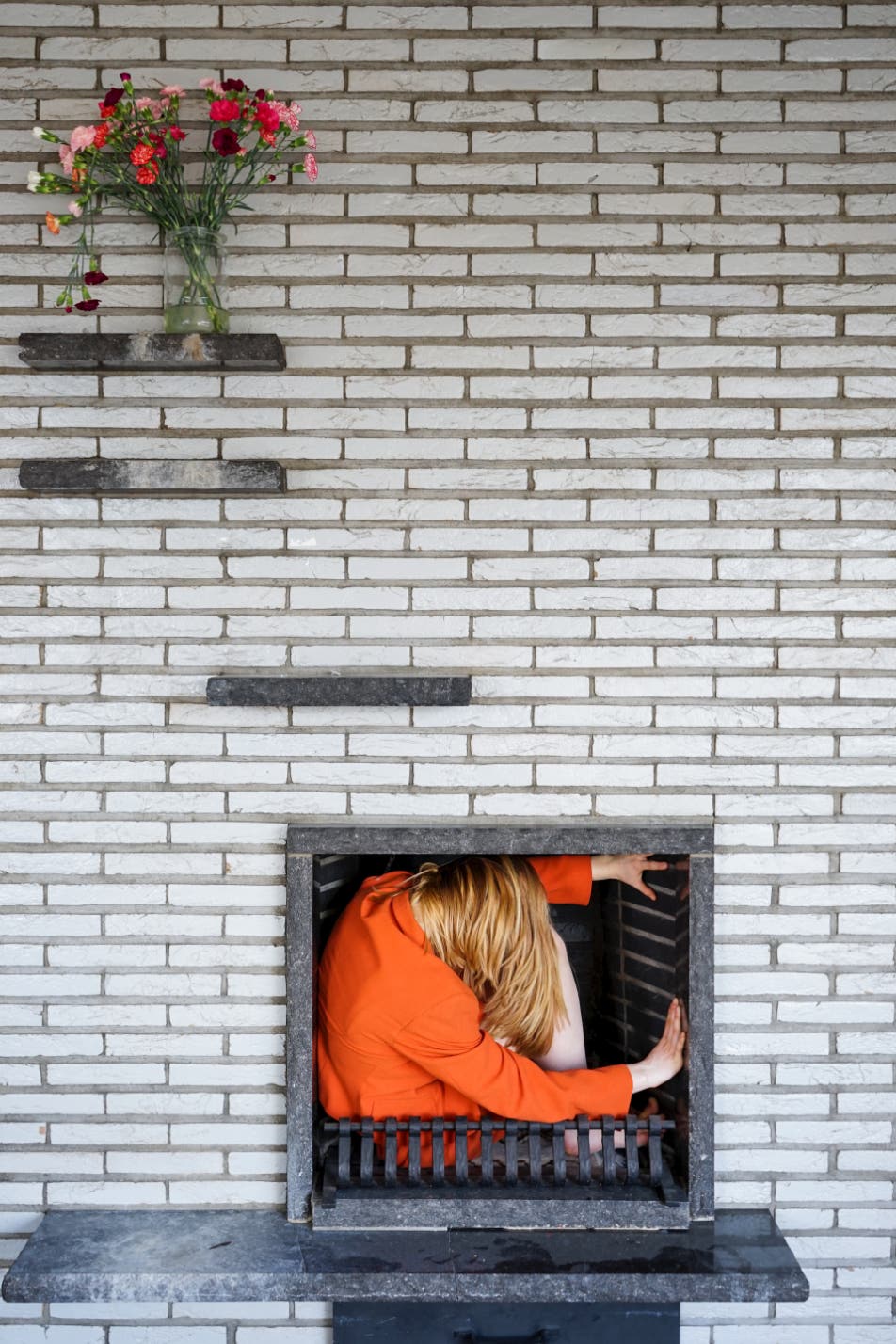 About
Safe Space is part of un ongoing project. The serie explores the anonymity of a body in space. How can you relate to someone that doesn't want to be seen? We see them appearing in uncomfortable positions, while simultaneously acquiring a new form. You can sense a state of before and after. They're are frozen in time. These characters invite you to watch them. In return they don't look back
Token

1stDibs.2

Token ID

218

Token Metadata

Contract Address

Edition

1/1

Medium

JPEG Digital Image

Dimensions

3830 x 5745

View Artwork
Artwork CID
:
QmZXRwr4ADWrHTgysDfNe8HEC1mE1Q1nffsDtcDL3Fdvdj
Token Metadata CID
:
QmcfQo56MXAo9TrYTgG5MHxtUsSQhJx2kBowCiJvLKRuAs
Olympe (Marseille, 1992) is an autodidact photographer, dancer and choreographer residing in Brussels, Belgium. ​ Olympe started her education to become a professional dancer at the Royal Balletschool of Antwerp at the age of 8 and graduated there at the age of 18. After those studies she developed as a contemporary dancer at the Royal conservatory for contemporary dance in Antwerp and got her teachers degree after that. She danced in different dance projects and made her own choreographies that have been presented on different theaterfestivals. As she has always been very interested in making art with different media such as dance, music, writing and video she decided to self taught herself photography at the age of 19. Her conceptual work has been exhibited in different galleries in Belgium and abroad. In 2016 she won the National Belgium award at the Sony awards in London. In 2017 she ended 2nd on the TV show Master of Photography that has been broadcast on Sky Arts in different countries. Her work has been published in different magazine and newspapers such as Focus Vif, Shoot, City Zine, De Morgen, De Standaard, New Gup and on different online magazines over the world. Beside her conceptual work she makes photographs for theatre and dance compagnies. She's regularly asked to provide the image of a campaign and portraits of actors.