/
/
Paradise Valley Residence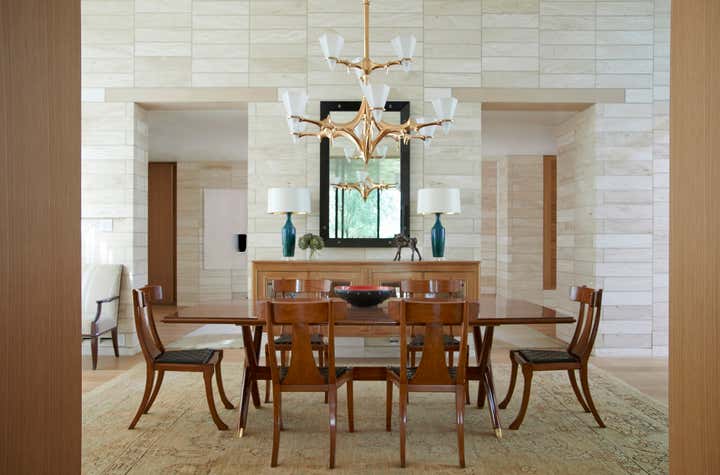 Photography: Jeff McNamara
Paradise Valley Residence
My clients wanted a relatively small structure that could not be seen from the street. Fortunately, in Paradise Valley, Scottsdale, AZ, such a thing is quite possible. A twelve-acre tract was acquired, thus marking the start of an eight-year project for my design firm and for Marwan Al-Sayed, the architect and his team.
Our firms collaborated well, and the Delaneys were involved in every decision, as Mr. Delaney himself could easily have been an architect. He envisioned a house that gave the impression of a ruin converted into a residence.
Much thought was put into the selection of the exterior stone that also serves as the walls of the interior.
Creating an atmosphere of warmth was of primary importance to the Delaneys, so we selected light oak floors and used antique Persian rugs throughout the house to create an inviting ambiance in each room. Eye-level lighting and the Delaney's significant art collection also contribute to a sense of intimacy and connection within.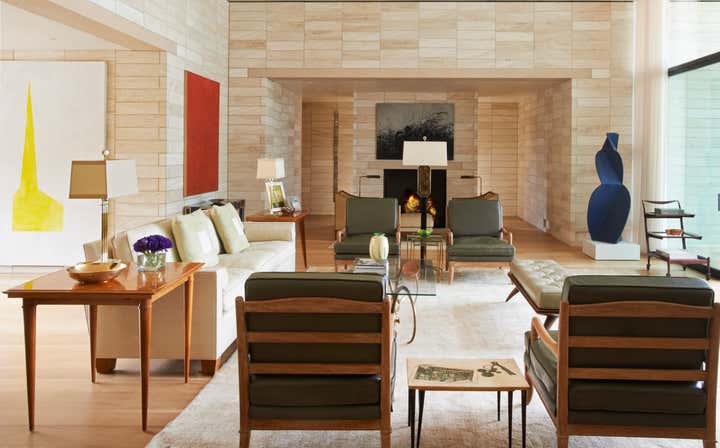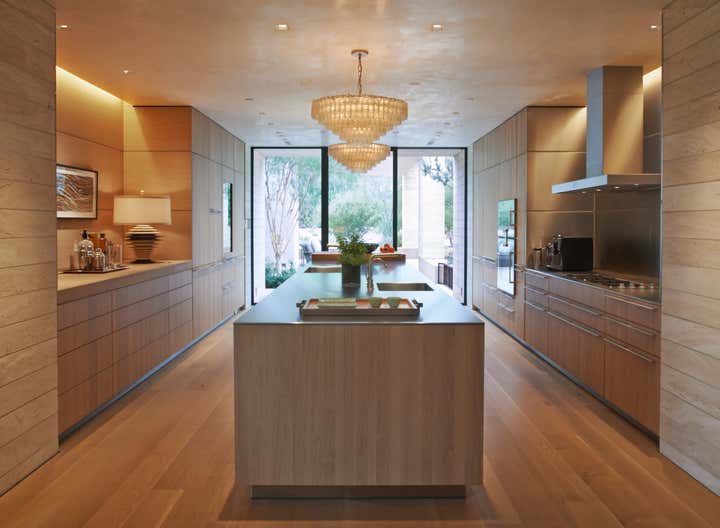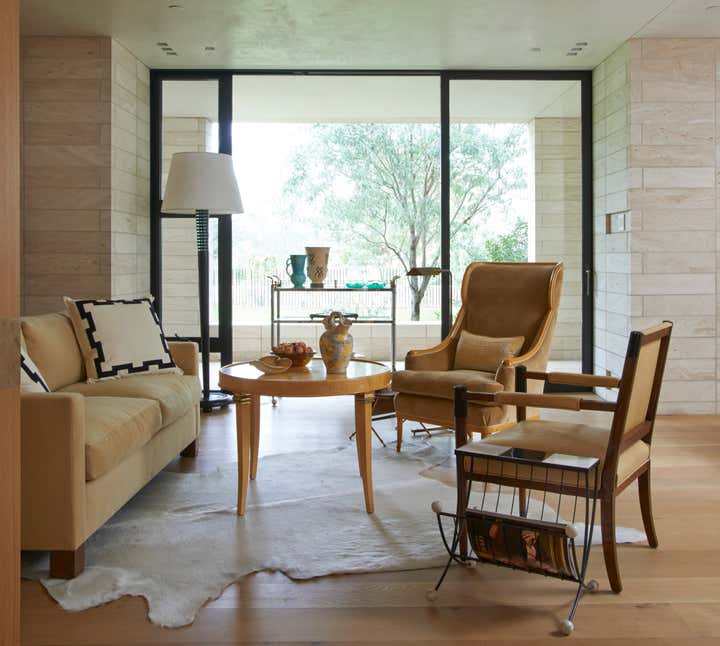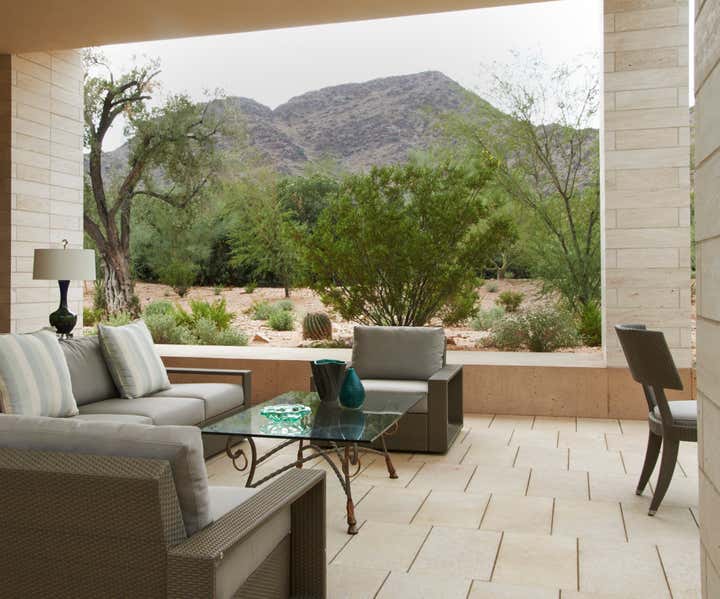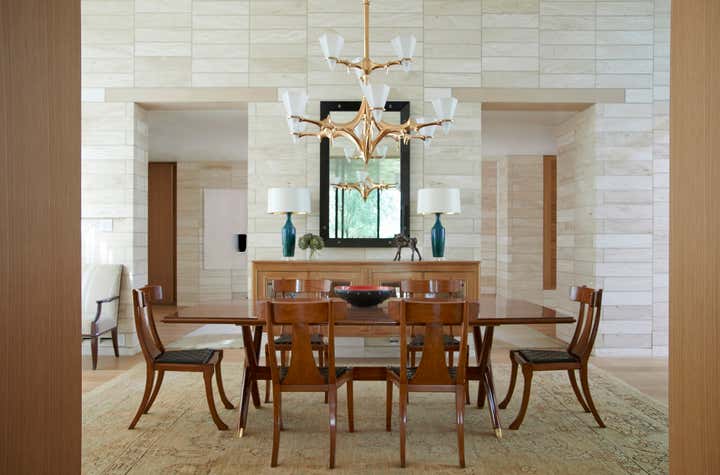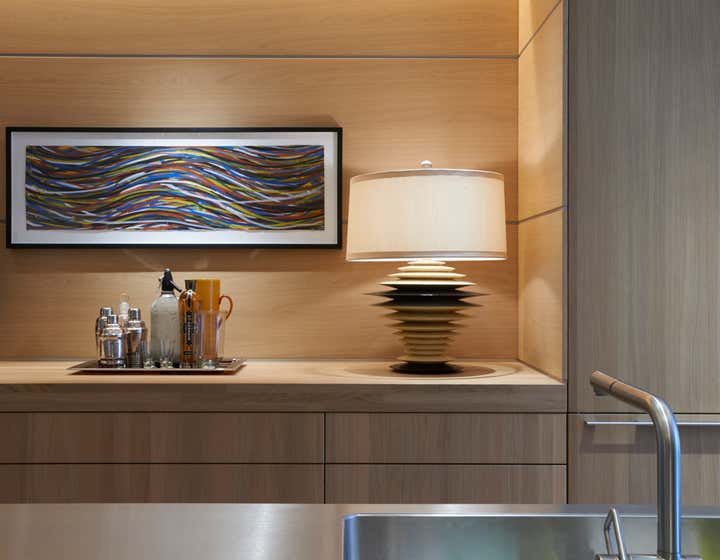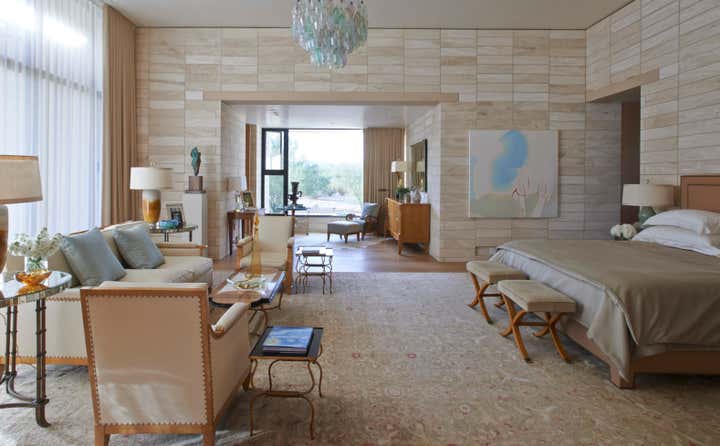 More Projects by Jan Showers & Associates